Getting a new sound card for a computer can be a big task. You have to find something that your system can handle, so it isn't overworked. You have to install it. You need to know ahead of time if it'll have the quality you need. It's a lot. Creative is one of the companies out there reliably providing new and updated ones. The Sound Blaster AE7 is one of the newest models it offers, with features that will help gamers out.
The Creative Sound Blaster AE7 stands out as one of the company's higher end cards. It has a 127 dB DNR audio stream and ESS SABRE-class 9018. It has 2.3 ASIO support for playback and recording. It supports Dolby Digital Live and DTS Connect  Encoding. There's a Sound Core3D audio processor built into it, so it has its own quad-core processor in it to process sound and keep things clear. It also supports 5.1 speaker surround sound and 7.1 virtual surround sound.
It can be convenient too. There are three 3.5mm 5.1 line out connectors, a 3.5mm headphone out, a TOSLINK optical out, a 3.5mm mic and line-in, and an Intel HD Audio Front Panel. If you connect a pair of headphones, it will use its built-in Xamp bi-amplified headphone amp to improve the sound quality. It has 1Ω output impedance, which will make normal 16Ω headphones and headsets or 600Ω studio quality planar-magnetic ones sound crystal clear. Or, if you don't want to bother with mics, you can use the accompanying audio control module that has a built-in headphone and volume control. (This hub has a 3.5mm mic-in, 3.5mm headphone jack, 6.3mm mic-in, and 6.3mm headphone jack for easy connections too.)
Scout Mode is a standout feature for the Creative Sound Blaster AE7. This is a technology that's in lots of Creative's cards and is designed to work with games to make the things you overlook stand out. It helps people hear things like footsteps, guns reloading, and other minor noises to give gamers opportunities. But, if people think it is too distracting, of course they can use the included Sound Blaster Command program to turn it off. There's an option there to access something.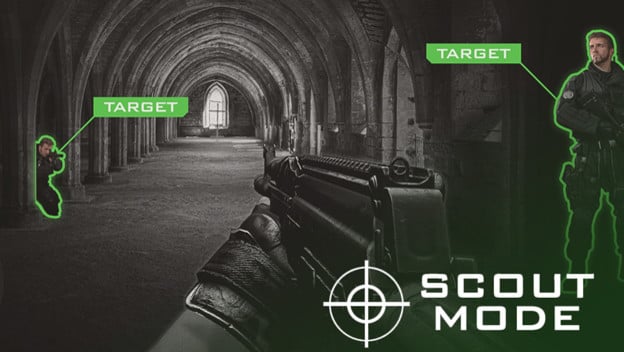 Creative Sound Blaster AE7 also has CrystalVoice. This is a technology designed to help people in all situation. If you are playing with others, it'll make sure people can hear you. The built-in mic array can make sure it sounds crisp even if you don't have access to something more professional. Plus, its Crystallizer will make sure you hear others more clearly too. People will be able to hear you over the sounds of the game and your room. If you're into streaming or recording, that same tech helps keep your voice isolated and heard, with Sound Blaster Command software letting you switch on audio processing effects.
The Creative Sound Blaster AE7 is a sound card for people to consider when thinking about an upgrade without upgrading a whole system. It'll be good for bops, whether it's a banging song or the sound going with the latest WWE 2K . It could be a no stress solution, both with installation or using its audio control module for controls. People who need to change things up could keep this $229.99 card in mind.