The 'next generation of gaming' happened a while ago, but it hasn't been until recently that we as gamers really had something to celebrate. The big system makers dropped their new flagships on us but they literally sat in dry-dock until the sea of games finally started to have a tide coming in. But now, we are only just beginning to see what these new systems will bring us in the way of gaming experiences. Some have been mediocre while others are pushing the envelope of incredible. So the sole criterion for this list was that the games had to be released as an actual PS4 or Xbox One title and not a port or upgrade from the last gen systems. They could still release on the PS3 and Xbox 360, but they can't be last gen games, reskinned for the new gen systems.
Metal Gear Solid: Ground Zeroes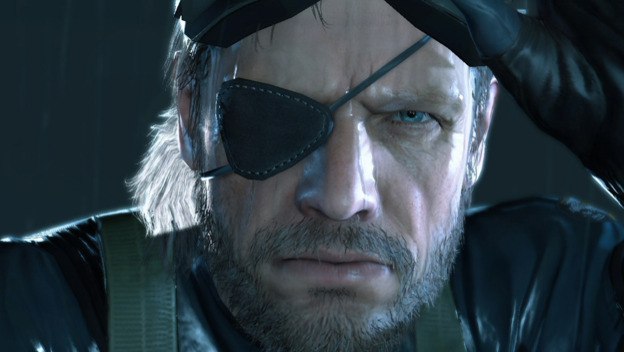 Hideo Kojima's mainstay title gets mention on this list because if you are a fan of the series, it is an awesome look at what's in store when Phantom Pain hits the shelves. Even though the $30 price tag seems like a lot (and for non-fans, it would be), Ground Zeroes does not disappoint when it comes to showing us what we can expect from the new generation of the MGS series . It's new and vast open-world feel does so much more to promote the idea of using stealth and tactics than it ever did before in the series. And as far as the obvious graphics update goes, it just looks amazing. We absolutely cannot wait to see The Phantom Pain .
Child of Light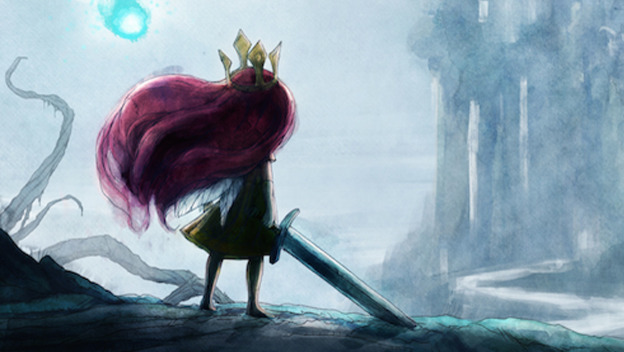 If you have not taken the time to play this game yet, and you are a fan of something a little off the beaten path, then you need to give it a try. It may not have the glitz and glam of a major title like Call of Duty , but the game itself is no less enthralling. It's a story of a young girl whose mother casts a spell of protection on just before she dies. She wakes up in another realm and must face her darkest fears in order to save the land of Lumeria–which she has found herself thrust into. Her task is to return the Sun, Moon and stars to the land, and then reunite with her father, the Duke. Not only is the visual aspect of this game very artistic and interesting, the audio–from the soundtrack and score to the sparse spoken dialogue–is top notch.
Dead Rising 3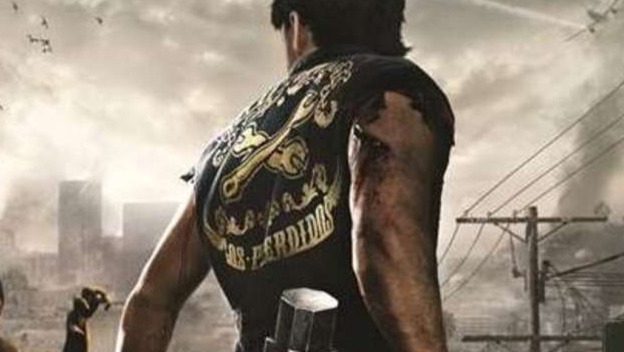 Dead Rising is one of those games that people either love or hate. It's kind of like Saint's Row … with zombies. There has never been a shortage of wise-cracking zaniness and mayhem in this series. From goofy pre-order bonuses to campy dialogue, the Dead Rising series has been able to take every single cliché known to man concerning zombie films and crammed them into solid games that are a blast to play. Dead Rising 3 was no different. Obviously, the graphics were tons better than before, the gameplay was a little more in-depth and interesting as well. Then there's the crafting aspect and the ability to build your arsenal. If you love killing zombies by the bushel, then this game is for you, but only if you are rocking the Xbox One… sorry PS4 fans.
Don't Starve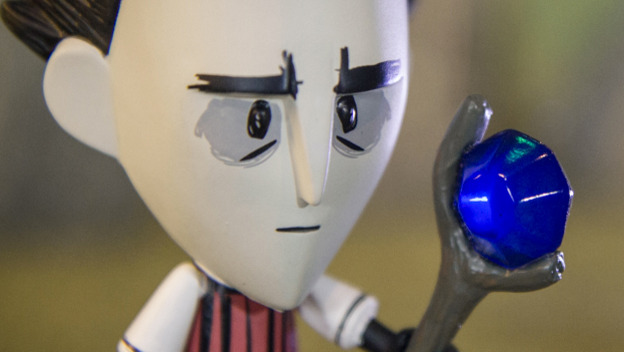 Love it or hate it, you absolutely cannot deny the insanely addictive tendencies that this game brings out in you. If you have a competitive bone in your body and a thirst for survival, then you will find yourself unknowingly investing more hours than you should playing this game. It looks cute and campy on the outside and it remains so mostly throughout the game. But what it doesn't show you up front is the sinister nature of the game itself. As the titles suggests, you are trying not to starve to death or get killed by any of the other hungry things in the world. Though the game is a little thin on plot, you find out very quickly that the title says it all… and it's enough to keep you playing for hours on end.
Resogun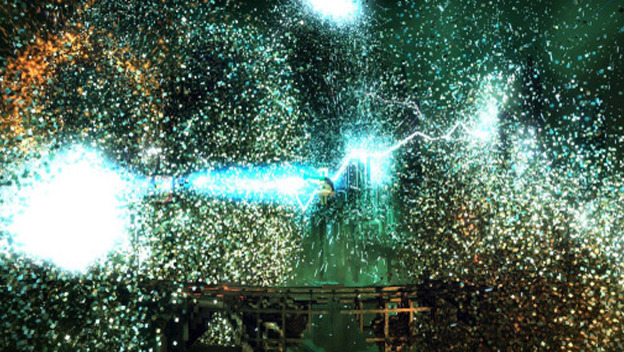 Being big fans of old-school arcade games around here, we couldn't help but mention Resogun . It's a quasi-side-scrolling shooter reminiscent of the Raiden arcade games of the past. The game itself is pretty simple. You fly, you shoot, you dodge, and you do your best to survive the ever growing onslaught of plasma being shot at you from all directions. If you played games like Cloudberry Kingdom or Otomedius , or some other side-scroller that just became insanely difficult as it went on, then Resogun is definitely right up your alley. Unfortunately, it is only available online for the PS4, so XBO fans will have to wait for it to cross over. But it definitely proves one thing: the Finnish folk from Housemarque Games know how to make a great arcade shooter.
Wolfenstein: The New Order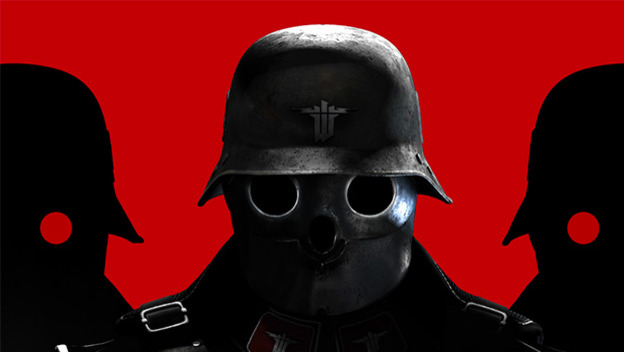 To see this game in the new format was just an awe-inspiring experience. Especially since most of us here are old enough to remember playing the original on our old-ass computers back in the day. Wolfenstein has been one of those games that I can't really remember a time that there wasn't one being released. It has become one of those titles that we tend to look for while other people are charging for the big-budget fluff shooters out there. It's no secret that we love story-driven games here. Sure, online shooters have their place but games like Bioshock, Resistance, and Dishonored really get us going. So when the new Wolfenstein title dropped, we were more than a little excited, and it did not disappoint. Solid gameplay woven into a great story with some seriously memorable moments made the wait worthwhile.
Thief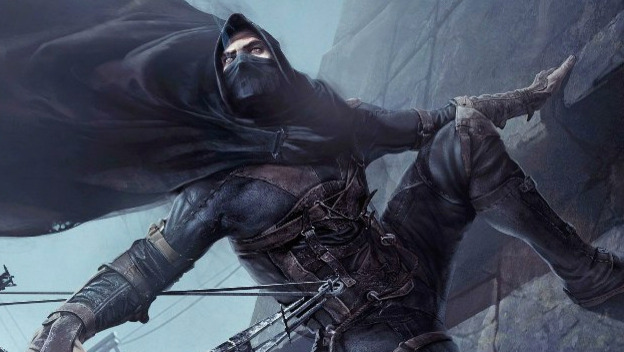 We were totally afraid that this game was going to rip off Dishonored because all the pre-release marketing led us to believe as such. It had the same vibe and feel as Dishonored and it even looked like the gameplay was going to be similar. And while the last part was true, we were pleasantly surprised to find it very much its own title. One of the most enlightening parts about thief was the more expanded way in which you could choose you path for each mission. All the ways you could go would yield a different response from the NPCs about, but it didn't change the way the game played. And that was important. So if you are looking for a first-person game to play that's a little different than your average shooter, pick up Thief .
P.T.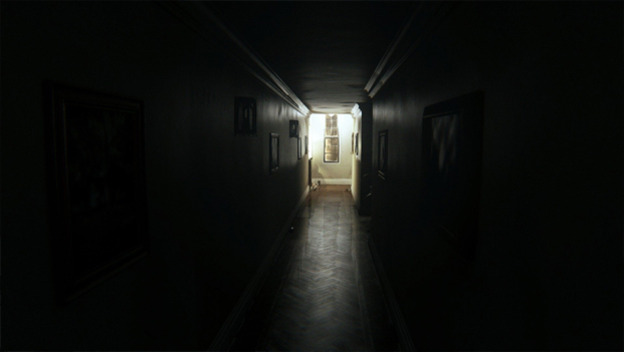 This game–even though it's just a "playable trailer,"–showed us that the survival horror genre of games is about to get a much needed shot in the arm. Between this, Outlast, Dying Light and The Evil Within , it is clear that survival horror games are making a solid comeback after seemingly losing out to games like Dead Island and that crappy Walking Dead game… the one that Telltale Games didn't make. But in all seriousness, P.T. was a truly disturbing experience. Especially if you didn't know what was coming. When I played it, one of our editors decided it would be funny to tell me what to look for but not what would happen when you found it. So naturally when the girlish screams starting flowing, he got his money's worth laughing at me. A joke that I most certainly paid forward to other friends of mine. This is a great, albeit short game that needs to be seen to be believed.
Titanfall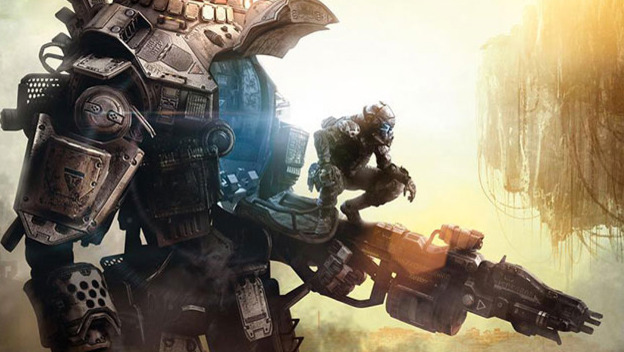 Until recently, most of us here maintained that Titanfall was the only reason to even own an Xbox One. Unless you are a Forza fan, which most of us are, but only partially. Anyway, Titanfall was one of those games that even though it wasn't huge in scope or size, it was massive on replay value. That is something that we just don't see a ton of outside of Call of Duty or Battlefield these days. But from the moment you suit up for the first time and start laying waste to your opponents, you get hooked. What's even more fun is the fact that you don't have to be suited into a mech to continue playing. If your bot-suit gets jacked up, you just bail out and wait for another one to fall from the sky. But you don't just have to hide out and hope for the best while on foot. You can still be an active and viable part of the action, even from your greatly shrunken perspective. Sorry PS4 fans, this one is another XBO exclusive.
Destiny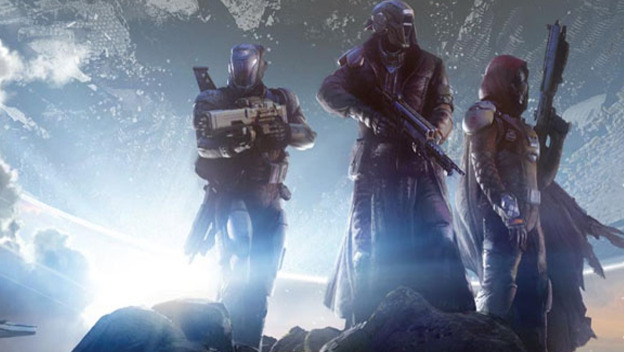 Even though Destiny was released on all platforms simultaneously, it is hand's down the best game going on the new gen systems right now. Up until recently, I personally was a major Diablo III fan and thought that I was going to be waiting until Q4 this year for anything worth getting excited over. Yet I picked up Destiny and after playing just a few short hours, I realized that it amalgamates pretty much every game type into one and does it well. It has aspects of games like Borderlands and Halo (obviously), but it also borrows from Diablo and World of Warcraft . Then it drops in some aspects of Call of Duty and Battlefield and then polishes it off with an all-star cast of voice actors, including Game of Thrones ' Peter Dinklage, Bill Nighy, Nathan Fillion and many others. Then they take it even one step further by adding in the planet-hopping aspects of games like Mass Effect . But the best part is that Bungie is not talking about Destiny 2 or 3 or any sequels at all. This game is the basis for what will become a continuing gaming universe, where they'll release expansions rather than new games–much like World of Warcraft . And to us, that is the most exciting part of all.