Sometimes you wake up in the morning a video game news has a big ol' doozy for you, fresh out of the oven. The most bizarre doozy of January 2018 would have to be the news that John Cena, wholesome sentient box of Fruity Pebbles, is in talks to portray Duke Nukem in a live action movie. It sounds like nonsense on paper, and people are already decrying Hollywood's latest attempt to mine cheap IP for hidden cash. But I'd argue that most of that confusion is from the audacity of thinking a Duke Nukem movie at all, regardless of casting decisions. In fact, if this movie truly has to happen, I figure John Cena is actually the perfect choice for our old pal Duke. Here's why.
John Cena Likes Blood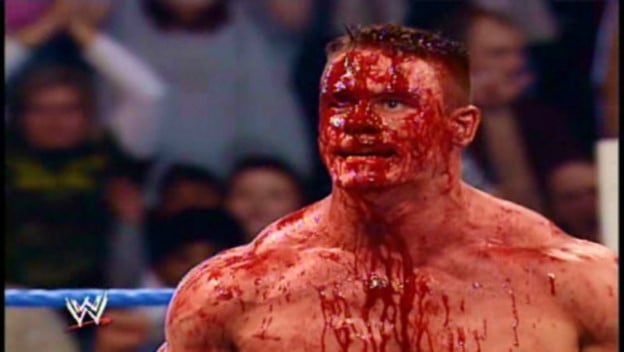 While John Cena is largely the bright and cheery face of the WWE for kids, selling toys and oddly-colored t-shirts, he has a dark side that isn't talked about enough. As a series, Duke Nukem is all about over the top humor, violence, and gore. John Cena fits right in, because if he ever has an opportunity to cover himself in blood, usually his own, he takes it. He loves that stuff, man. He'll lean right into someone's knee, get his nose broken then gleefully spew human juice all over the ring. Dude has some issues. Just like Mr. Nukem.
John Cena Is an Actor, Kinda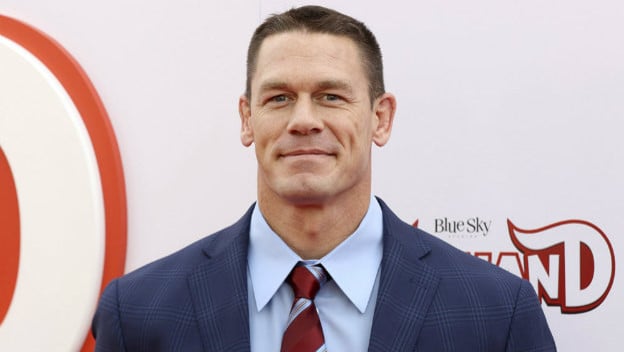 John Cena really likes being in movies lately, especially movies that kinda resemble more popular ones with more popular actors in them. But it's increasing his mindshare, so it's working out in his favor now. Even the animated movie he was in, Ferdinand , was nominated for an Oscar, along with Boss Baby . By merit of being an actor, a person who can read a script and stand in front of a camera to recite it, John Cena is the perfect fit role a role like Duke Nukem.
John Cena Had Gross Hair Too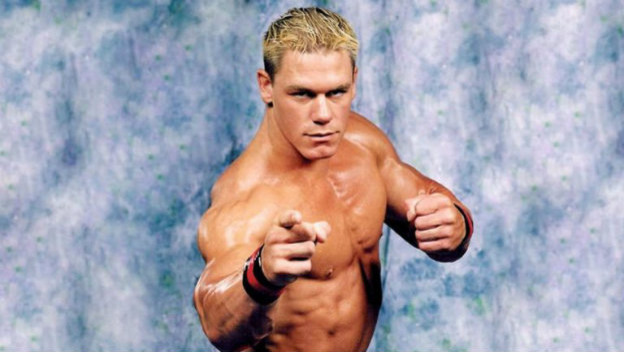 One of the defining parts of Duke Nukem's character design is his hideous, 90's-style, hypermacho haircut. It looks like someone squeezed a grilled cheese sandwhch out on his head outside on a cold night. John Cena had a similar haircut once, with equally unsightly coloring. So, there's precedent for looking the part here.
John Cena Is a Master of Bad Jokes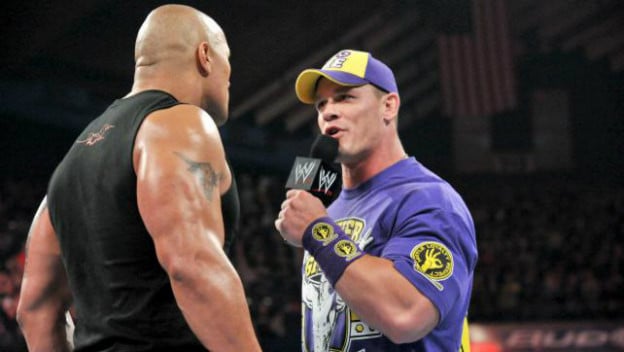 Duke Nukem is, at its core, about bad humor that claims to be satire of 90's tropes, but is really just an excuse for grown men to make eye-rolling poop and fart jokes. John Cena is the patron saint of doofus fratboy humor, as anyone who has witnessed a John Cena promo can attest to. The only person better/worse is The Rock, but he is ineligible for the role for reasons we'll cover later.
Duke Nukem Needs John Cena Too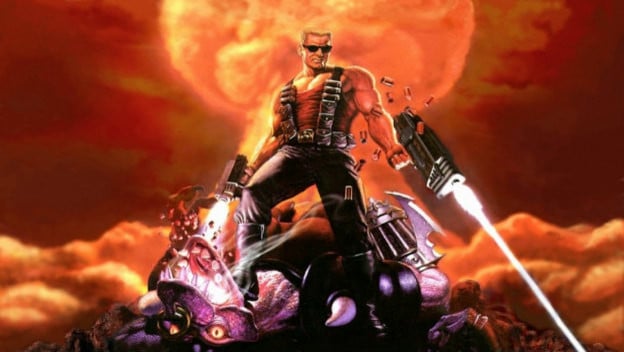 Duke Nukem is not a valuable IP. Casting some random bodybuilder or martial arts guy with no name is not going to get anyone to see this movie. At the same time, nobody with a huge name will want to be in the movie. John Cena fits the perfect in-between slot. He's a name, but not a "costs tens of millions" name. He's also capable of looking the part without too much extra work. He'll bring eyes to the flick with the right amount of effort.
John Cena Can Do the Voice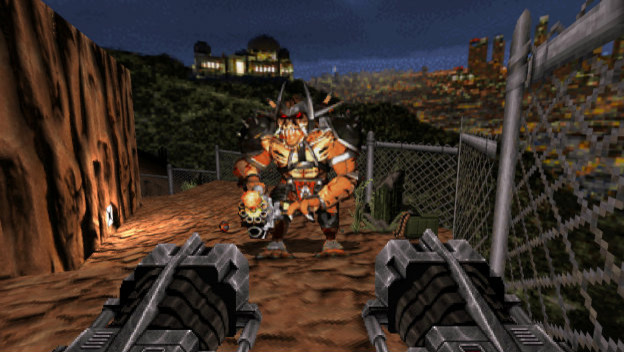 The biggest concern the smouldering remains of the Duke Nukem fanbase has seems to be the voice. John St. John's trademark marble-mouthed growl has propelled the character's existence thus far, for what that's worth. John Cena also kinda sounds like he has a bunch of marbles in his mouth when he speaks, but he can also yell and emote and stuff too, so perhaps we'll get a little more depth from Duke in the film.
John Cena Has Big Muscles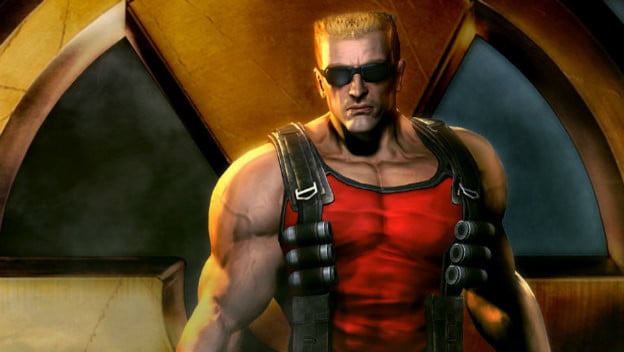 John Cena has very big muscles. Duke Nukem also possesses big, girthy meat pockets on his arms and legs. John Cena will be able to look more or less exactly like Duke Nukem out of the box, and all they'll have to do is slap some corny shades on his face. Maybe a wig too, but I'm sure there's enough room in the budget for a couple of those.
John Cena Likes Cigars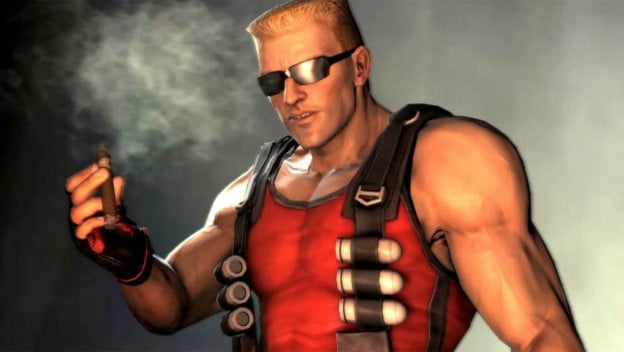 We;ve established earlier in the list that John Cena and Duke Nukem share a love of human viscera. But they also have another key feature in common. John Cena and Duke Nukem both enjoy cigars. Duke smokes them all the time, and John Cena has a "Gentleman's Room" in his goofy mansion that is designed in part for bougie cigar-smoking, complete with its own ventilation separate from the rest of the house.
John Cena Is Younger than Dolph Lundgren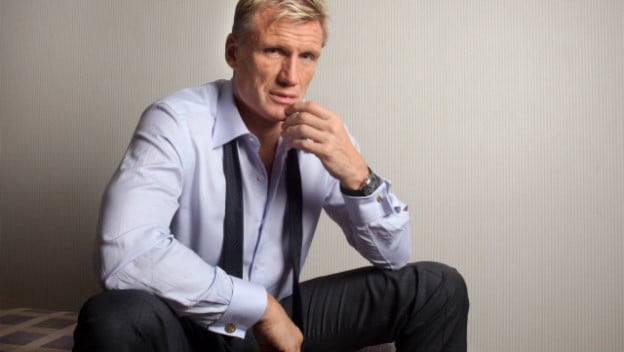 Okay actually, if this was happening ten or twenty years ago like it probably should have, the real perfect actor for Duke Nukem would have been Dolph Lundgren. He actually looks like Duke Nukem, albeit with a bit more charisma. Ok, a lot more charisma . Unfortunately we'll never live in this timeline. But, Universal Soldier is totally a thing and way more interesting than a Duke Nukem movie will ever be, so just go watch that instead honestly.
Duke Nukem Is John Cena's Destiny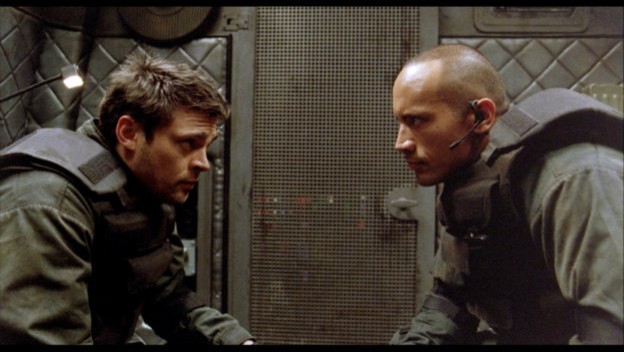 Just crumple up the rest of this list and toss it in the garbage. Really, aside from the bizarre novelty of a Duke Nukem movie coming into production in 2018, the real reason John Cena needs to play this role is because of The Rock. The Rock had a leading role in the DOOM movie, so John Cena starring in the movie based on a cheeseball parody of DOOM nobody cares nearly as much about is just a hilarious dose of cosmic circumstance.