If you are like me, it's been a while since you went to the theater to see a movie. But it hasn't been too long since you've bought a game. And if you're like me, every time you buy a game, you spend way more than you would have if you had went to the theater to see a movie. Just recently, when I went to my local theater to catch Man Of Steel, I realized that, rather than going to see the movie, I would have gleefully dropped sixty bucks on a Superman game that didn't suck. So this week, I am going to take a look at some of the reasons that we, as gamers, would rather buy a game than go to the movies.
The Soundtrack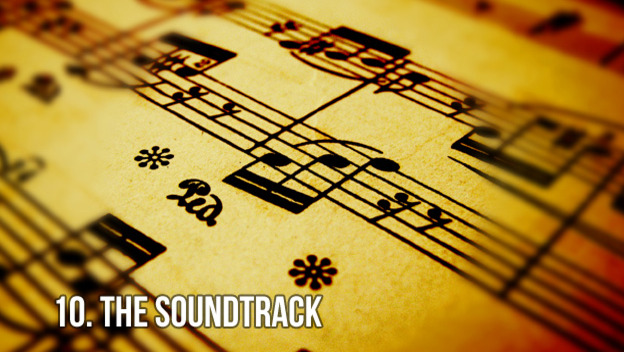 These days, games are using more and more epic composers and writers for the scores and soundtracks of their games. Conversely, it seems that lately movies have leaned on the recording industry for their soundtracks. The usual din of top-forty pop, rock, and hip-hop artists sell their movie-produced tracks on iTunes and other sites to make just a few more bucks for the studios to try and offset the lowered influx of people going to the box office. Video game companies know that soundtracks are nearly half of the overall gaming experience and that the music and sounds present during gameplay and cutscenes build on the experience as a whole.
Bang For The Buck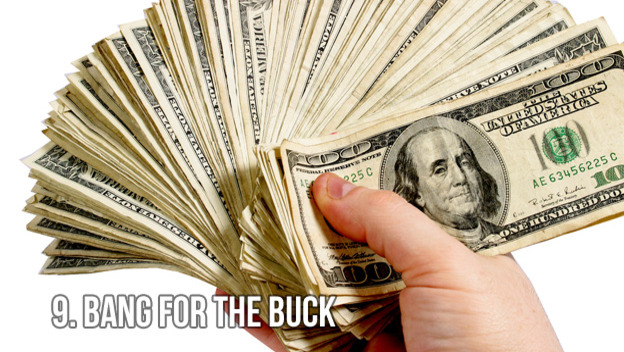 When you go to the theater to catch your favorite film, it isn't odd at all to spend a few extra dollars at the theater to compliment your experience. You buy sodas, popcorn, candy, and the like. All of which are grossly overpriced, but somehow, you feel justified in purchasing these items. But when you go to a game store, you are given the opportunity to pre-order your upcoming title. Then once it comes out, retailers often host theme-driven release parties to celebrate the games hitting the shelves. And now, game developers have created the opportunity for extended gameplay from the get-go with things like day-one DLC and episodic DLC releases. When has a movie done that?
From The Comfort Of…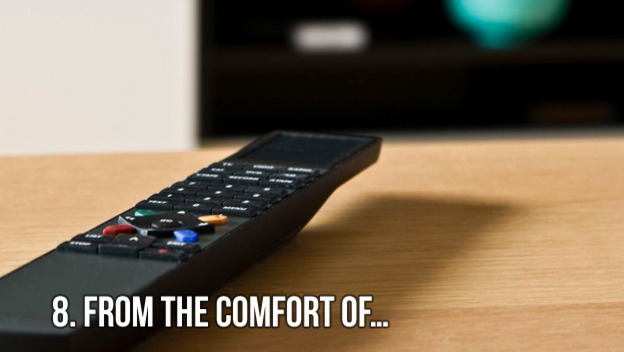 The best thing about going to the movies is that you get to see your favorite film on a huge screen with typically awesome audio. But therein lies the issue. You have to get in your car and drive to a theater, then buy your ticket, then your food items, and then find a seat where you can get the best view. But nowadays, you can purchase games online. That eliminates driving to anywhere and buying tickets; also, most of us have food in our fridge. So all in all, buying a new release via digital download allows you to spend that extra cash that you would've spent on driving and food on something you may want more, such as day-one DLC or a premium subscription package.
You Get To Keep It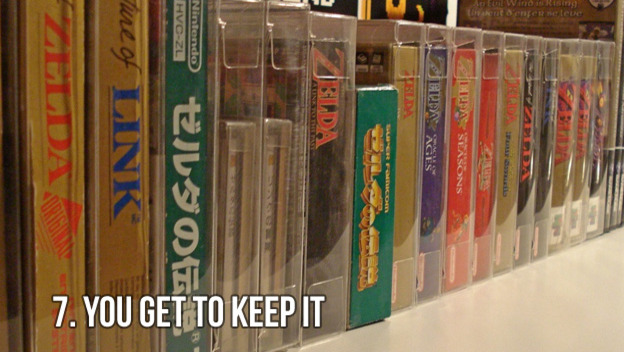 Since when do you go see a movie and then get to take it home with you? Imagine going to see The Hobbit and being able to take it home with you immediately following the film. That would be an amazing thing. But movie makers won't do that because it would obviously destroy the take at the box office. So games have movies beat in this arena without doubt. When you purchase or download your new game, you not only play it and enjoy it–you own it. Oh, and you can play it over and over again (if you want to). Being able to keep your fave film following viewing would be amazing. Alas, it's a fool's dream.
Potty Break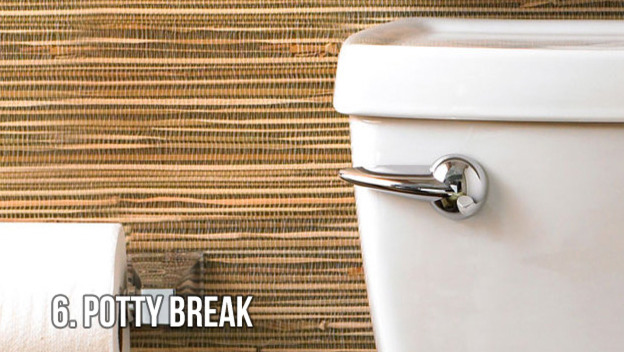 How many times have you been sitting in the movie and it hits you: You have to pee. And not just any pee. This is the one that could potentially cause the lower half of your body to separate from the collective and wash itself down the street in an uncomfortably yellow tidal wave. We have all been there. That gallon of soda you bought before the movie started has taken its toll on your bladder, and now it wants revenge. But if you are as stubborn as I am, you will suffer to the very last minute to go because you paid more than you wanted to for this film and aren't going to miss any of it (if you can help it). But thank God gaming companies have figured out a very easy fix to this issue–the pause button.
SHUT UP!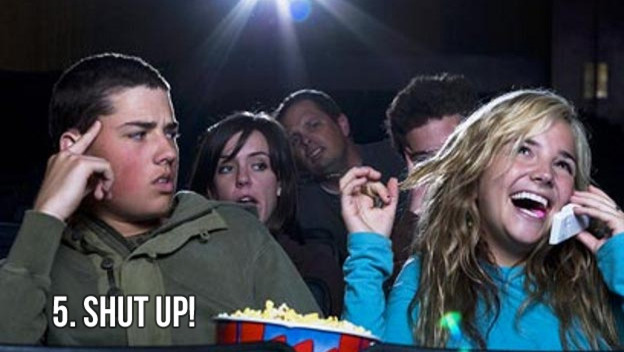 Typically, there are a lot of people at the movies I choose to attend. This leads to the issues of babies crying, people answering and talking on their cell phones, people yelling out at the screen, and then the people who are obviously not there for the film–if you catch my meaning. Buying a game, especially a digital-download title, allows you the peace and quiet of enjoying the experience in the privacy, comfort, and quiet of your own home or apartment. There won't be any women berating their boyfriends loudly on their cellphones; the crying babies aren't there to provoke you to hate; and the only person screaming at the screen is you. And typically, that last part only happens if you are alone. Just saying.
You Can Share It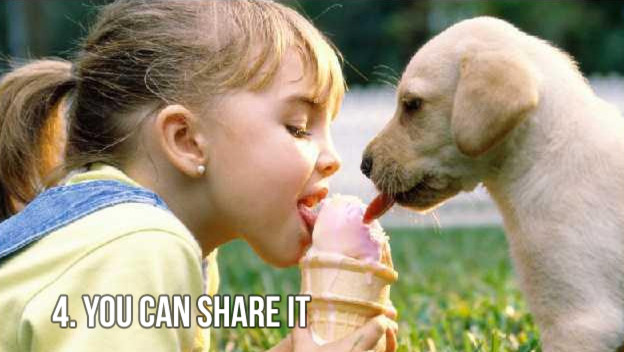 The next time you are leaving the theater after watching a movie, try giving your torn ticket stub to someone coming into the theater to see the same movie and see what happens. Depending on the theater, that poor sap may get escorted out of the theater by some knuckle-dragging lug named Lars. But with games, you can play them a bazillion times, beat them every way you can think of, and then you can let your friends borrow it and do the same…all for the price of the game's purchase. Now granted, this isn't as true if you are a digital-download consumer, but if you still buy physical media, this rule certainly applies, and it remains one of my favorite things about gaming.
That Guy Sounds Familiar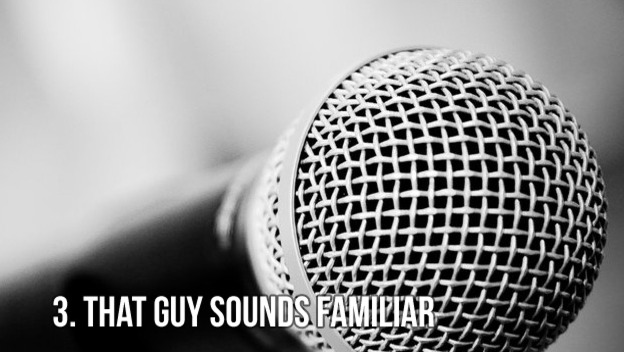 It's no secret that film and TV actors are flocking to the gaming industry for voice-over jobs on big-name titles. We've seen John Hurt, Samuel L. Jackson, Ellen Page, Jack Black, Ron Perlman, Robin Atkin Downes, and a host of others bring their voice talents to the gaming universe. This should be proof-positive that movies are losing the race to grab your money first. When video games have repeatedly outsold box-office hits on opening weekends, why would you not want to get in on that action? Look for even more big stars to make their gaming debuts in the generation to come. In case you weren't paying attention at E3 this year, there were quite a few familiar voices that graced a lot of the trailers we saw.
Play It Again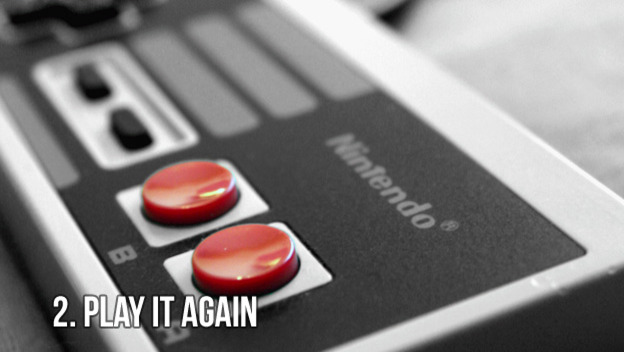 When was the last time you went to the theater and, after the movie ends, saw a disclaimer on the screen that said, "If you liked this movie stick around cause you can watch it again for free." If this has actually happened to you, please send me an email and tell me where this magical theater is. With video games, you get the satisfaction of being able to play them over and over (and sometimes over) again. I think we all have those titles that we have played what seems like a thousand times. For me, it's the Mass Effect Trilogy. But I couldn't imagine my elation if I went to the theater to see a movie like Shaun of the Dead and then was told I could stay and watch it as many times as I wanted to on the big screen.
Immersive Experience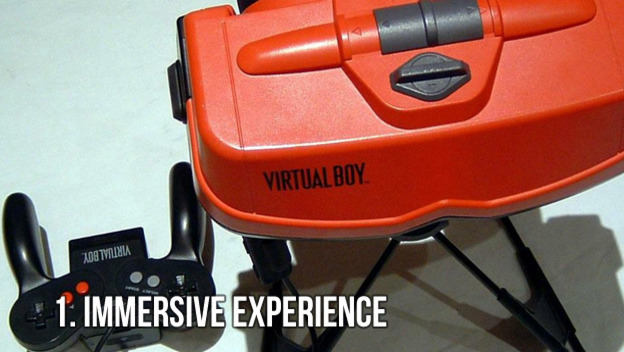 Even though video games are scripted and often linear in concept, you are at the helm of the action. Essentially, the characters do whatever you make them do. The action and pacing are often dictated by your actions within the game. Let's look at it through this parallel: If you could go to see Star Wars at the theater and change key moments, like Luke kissing his sister, would you want to? The answer to this is obviously yes. If we could dictate the action of a big-screen film, it would only add to the experience. Now, let's look at the classic Star Wars: Knights of the Old Republic. It is an immersive Star Wars experience in which you can dictate the actions of key characters and even change the outcome of the story by the choices you make. If film ever catches up with this concept, the next time we talk about this, it may be a very different conversation.