There are few things in gaming quite as satisfying as a well-designed boss fight. Coming up against a major, hated villain can make players feel such joy upon defeating them. Other times, they are mechanically interesting, challenging, or terrifying, which can push people to their limits.
Bosses break up the gameplay, heighten the danger, and are inherently engaging when done right. When done wrong, they ruin Halo 2 , but that's a different article altogether. Here are a few bosses that developers and gamers might want to pay attention to.
Super Mario 64 – Bowser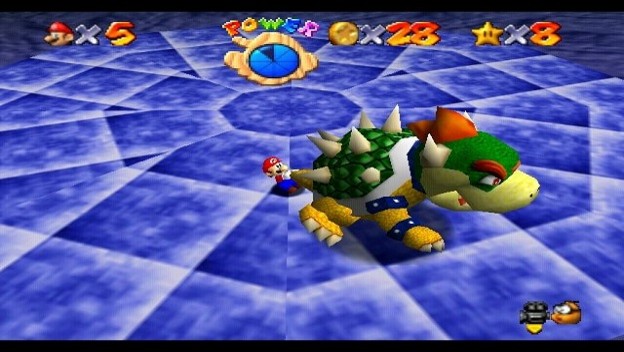 Each encounter with Bowser in Super Mario 64 is basically an iteration on the previous fight with him. The difference is the level of challenge and, because you don't fight him all that often, that challenge outweighs the familiarity.
In Super Mario 64 , the player controls Mario atop a large platform while Bowser tries to annihilate you with his flame breath. The primary goal is to get around to the back of him so that you can grab his tail. You twirl him and toss him at one of the bombs around the perimeter, which both feels and looks satisfying.
There's a tendency for Bowser fights to be entertaining in Mario games and I could have listed several examples. Luigi's Mansion has a solid fight, and chasing Bowser down in his monster truck tractor thing in Super Mario 3D land is fun for one to four players. Rarely does Nintendo get these fights wrong.
Metal Gear Solid – Psycho Mantis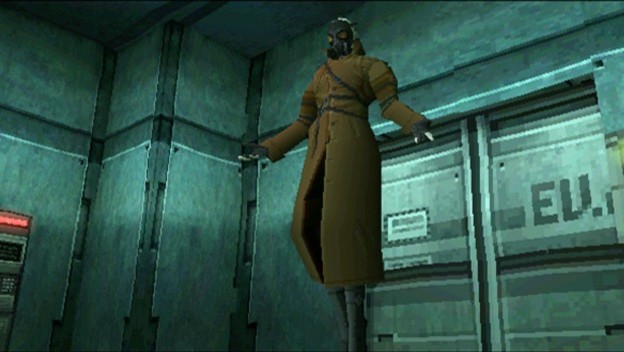 This fight is iconic. Psycho Mantis is a ninja character who is narratively interesting, and his story weaves in and out of the game's history. The encounter with him in Metal Gear Solid was especially fun back in the day, before the surprise was spoiled all over the internet. If you somehow aren't aware of what makes him cool, I guess skip the next paragraph.
Psycho Mantis breaks the fourth wall by reading the contents of the player's memory card. There's a small list of games that he will recognize, but on the PlayStation, it wasn't very farfetched for a player to have a Suikoden or Castlevania: Symphony of the Night file. The reason he does this is because the character possesses psychic qualities. It's not like the game shies away from breaking the fourth wall, anyway.
In the GameCube version, it is more likely that Psycho Mantis will reference something you've played, since the list is comprised of mostly first-party games. It's kinda fun to hear him talk about Animal Crossing.
Dark Souls II – Looking Glass Knight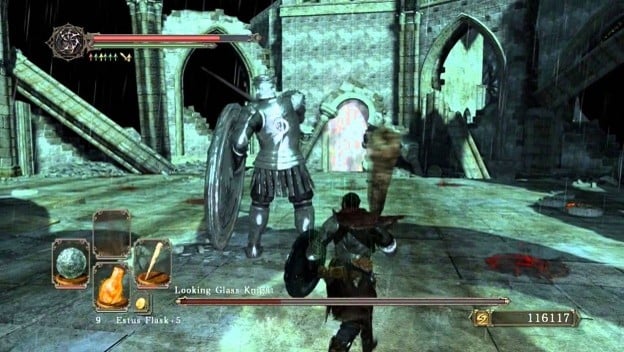 The Dark Souls series features a system wherein players can summon other players, almost like they are extracting them from a parallel universe. Likewise, other players can invade and murder you, if you are connected to the internet.
This form of multiplayer is best utilized in Dark Souls II in a fight with a humanoid called the the Looking Glass Knight or, more commonly, the Mirror Knight. From his glass shield, this boss can summon other players to assist him in the fight. The shield also deflects spells, but if you can break it, then he loses his ability to summon players.
Beyond this mechanic, the fight is still fun. It's just that extra risk that escalates it to something really special.
Final Fantasy VII – Jenova-LIFE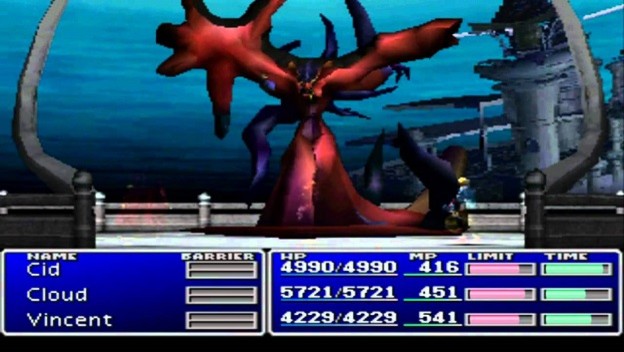 This isn't a hot take by any means, but there's a reason for that; this Final Fantasy fight is emotional for a myriad of reasons. There's also a spoiler coming up but, honestly, if you've managed to avoid this aspect of Final Fantasy VII , then let me be the first to welcome you to both the internet and gaming society in general.
Right before this fight, the protagonist is possessed, nearly killing Aerith who is seemingly the last hope for the planet. When Cloud resists, Sephiroth descends from the sky, impaling Aerith on his gigantic katana. This means he can summon something called meteor. It also clears the way for Tifa to romance Cloud, which is probably beside the point. If you leveled up Aerith, the sudden and surprising loss of a party member is also significant.
The fight isn't all that difficult, but that doesn't matter. It is preceded by so much emotion, is played during a state of shock, and is the first manifestation of Jenova that the player encounters. Also, instead of the game's more traditional battle music options, the slow and melodic theme for Aerith plays. The juxtaposition is very effective in heightening the depressive mood.
If you're a terrible person, then this fight is probably pretty boring, though.
Mortal Kombat – Goro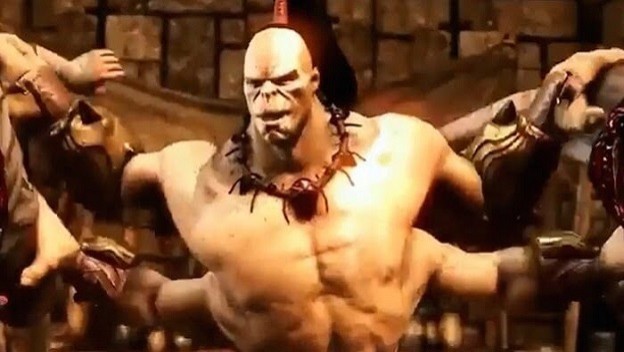 There are a lot of reasons Goro makes this list. He's established as the champion of the Mortal Kombat tournament, is from a four-armed race, is occasionally unplayable, and is the last fight before the game's final boss.
Goro is often the first major hurdle in the game's single player mode, despite his position near the end of the game. My first encounter with the Goro fight meant dying and selecting "continue" over and over again, believing that there was a potentially harder fight immediately following him. The truth is that the final boss, Shao Kahn, doesn't really hold a candle to Goro in the first Mortal Kombat .