The end of 2018, like any year, was full of people arguing which huge AAA game deserved all of the Game of the Year Awards. Of course, the conversation after that turned to what's coming in 2019. But what about the smaller moments? What about those times when something big or small was announced, but in a way that was either just bizarre or had us all wondering what the hell and who the hell is this for? Here are some of the strangest game announcements of 2018.
Brief Battles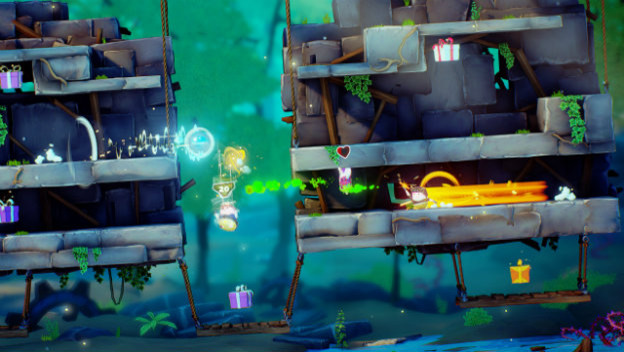 It's easy to take a look at several indie games and think, "Wow, this is weird." We're going to skip that space here for the most part. However, it's worth taking a moment to give a special shout out to Brief Battles , a game about cute, little bean-shaped cartoon characters beating each other up with magical underwear. Also, it's being brought to consoles because of a grant from Epic Games, which makes it even more strange somehow.
Bloodstained: Curse of the Moon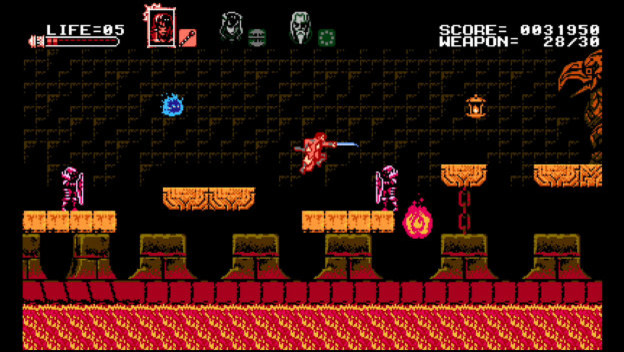 It's not truly an "indie" game when one of the most legendary game producers ever is making it (and with a pretty big publisher). We're all looking forward to Bloodstained in 2019, because it's basically a new sequel to Castlevania: Symphony of the Night . But who would have expected Koji Igarashi to sneak in a tribute to Castlevania III: Dracula's Curse as well? That's too great of a deep cut, especially with the Netflix series happening around the same time. This one makes the list due to how it came out of nowhere, and serves such a specific purpose.
Déraciné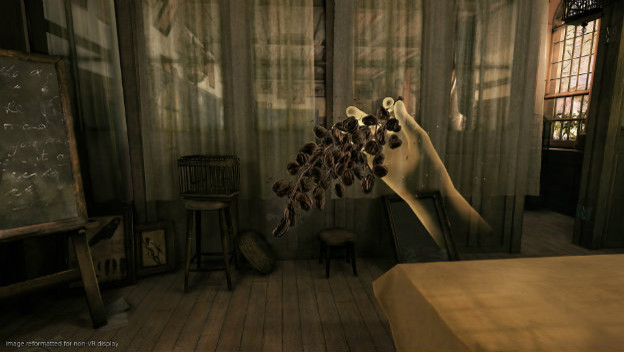 When you see the FromSoftware logo pop up during an E3 trailer, you think you're gonna be in for a wild ride, complete with dark horrors, RPG elements, and tons of hardcore challenge. But no. Instead, this time we got a VR point-and-click adventure-style game about a time-travelling fairy. That is certainly an approach, and unfortunately it didn't end up lighting anyone's PSVR on fire. But hey, the studio got to try something a little different.
Star Wars Jedi: Fallen Order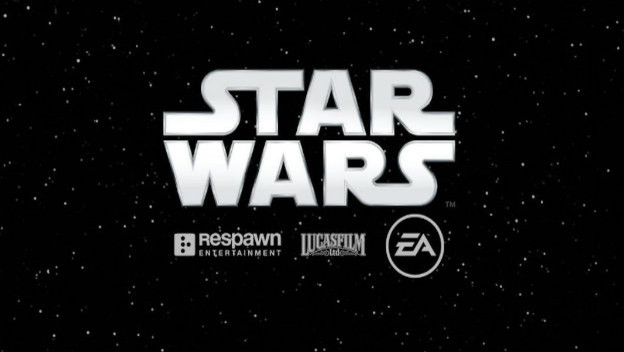 Tons of speculation was building around what Titanfall developer Respawn was working on in relation to Star Wars , and all eyes were on E3 2018 in hopes of an announcement. But then, well, that annoucnement came. But there was no trailer, no logo, no art, and no fanfare. Instead, the camera pointed at a representative sitting in a chair, who awkwardly delivered the title, Star Wars Jedi: Fallen Order . That's going to be hard to come back from, especially considering this is a Star Wars game.
Fallout 76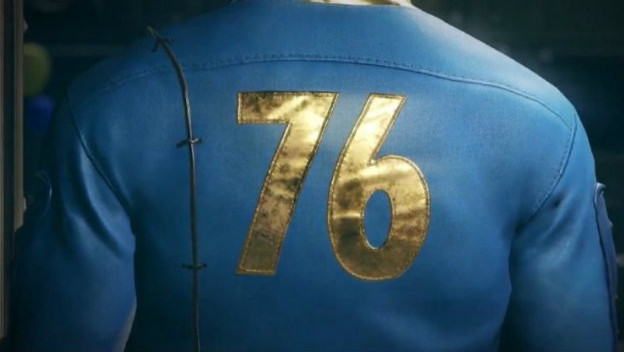 Bethesda is in a bad way with Fallout 76 right now, thanks to controversy ranging from the game's poor performance, the enormous drama bomb over a collector's edition bag, and it revealing people's private information due to a bug. But Bethesda had been playing with fire from the start, drawing side-eyes from the moment Fallout 76 was announced. The publisher annoucned the title and opened preorders before even explaining to potential customers what the game even was, leaving it to journalists to inform people instead. Of course, learning it was multiplayer-only was a tough pill for the fanbase to swallow. Transparancy out of the gate may have helped, though.
Metal Wolf Chaos XD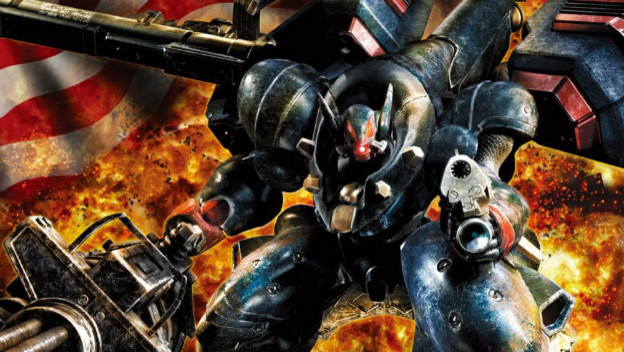 Metal Wolf Chaos was an old FromSoftware mecha action game for the original Xbox that only ever released in Japan. It was mostly infamous for having hilariously bad voice acting and being set up as a blood feud within the United States White House. But then, essentially thanks to a Twitter joke, the game will be localized two console generations later. What a world we live in.
Starlink: Battle for Atlas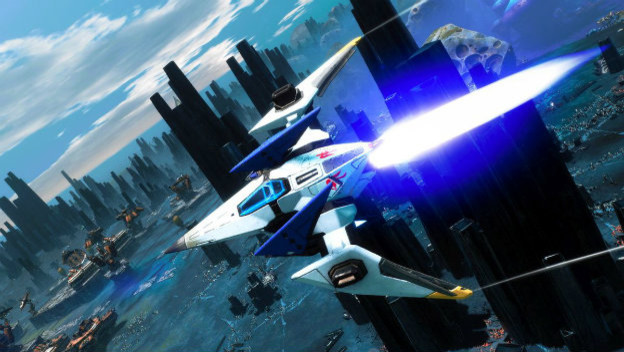 Starlink: Battle for Atlas is Ubisoft's attempt to do the toys-to-life thing after all the other toys-to-life things went out of business. That's pretty weird in and of itself. But then, when everyone was assuming Nintendo would be bringing out some strange Star Fox racing goodness at E3 2018, this ended up being the Star Fox news instead. So now you can buy an expensive Arwing toy that lets you play Star Fox content in a bizarre Ubisoft game that totally missed its chance to succeed by literal years. Whoops!
The Quiet Man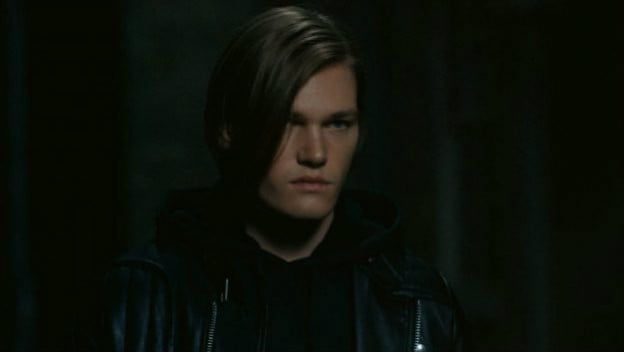 It's been a while since such a large bomb blew up in the video game industry, but here we are. The Quiet Man is a completely horrible brawler-slash-FMV game. Even people who played it can't be convinced is a real, sincere video game from a company as renowned as Square Enix. The E3 trailers were a mystery of their own, thanks to the live action presentation and odd take on what it means to be deaf.
Bubsy: Paws on Fire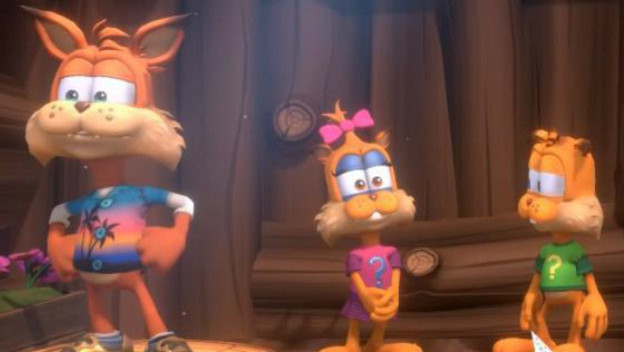 So, Bubsy came back. To the surprise of nobody, it was a really bad game. But apparently, you can't stop a Bubsy comeback, even when the comeback fails miserably. Now the comeback is having its own comeback, and there's another new Bubsy . And this time, the developer is actually a popular developer, Choice Provisions  You know, the ones behind the popular Runner series, which just doesn't make any kind of common sense.
Mortal Kombat 11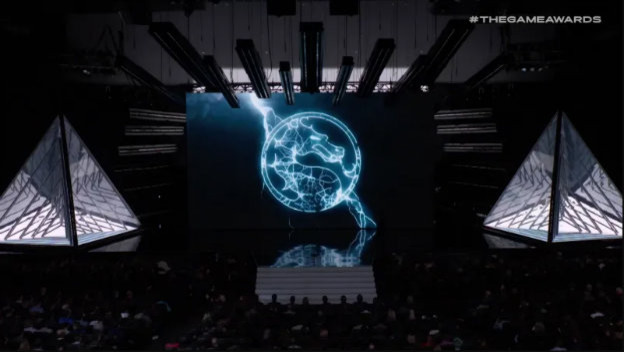 We snuck this one onto the list after the 2018 The Game Awards, because we just knew something weird would happen. Somehow, a Mortal Kombat announcement ended up being more bizarre than an appearance by Pepe the King Prawn. Ed Boon came out, eveyone thought he was announcing a new game, then he started presenting the award for Best Racing Game. Then they aired the announcement anyway, which was a trailer set to an oddly chill hip-hop track and paired with a shockingly early release date. Then Boon still presented the racing award. It was Really Weird, folks.