Stunt Hunt
Drive over all the stunt ramps. Find them-
(1) In Xandar, entering from the Asgard road.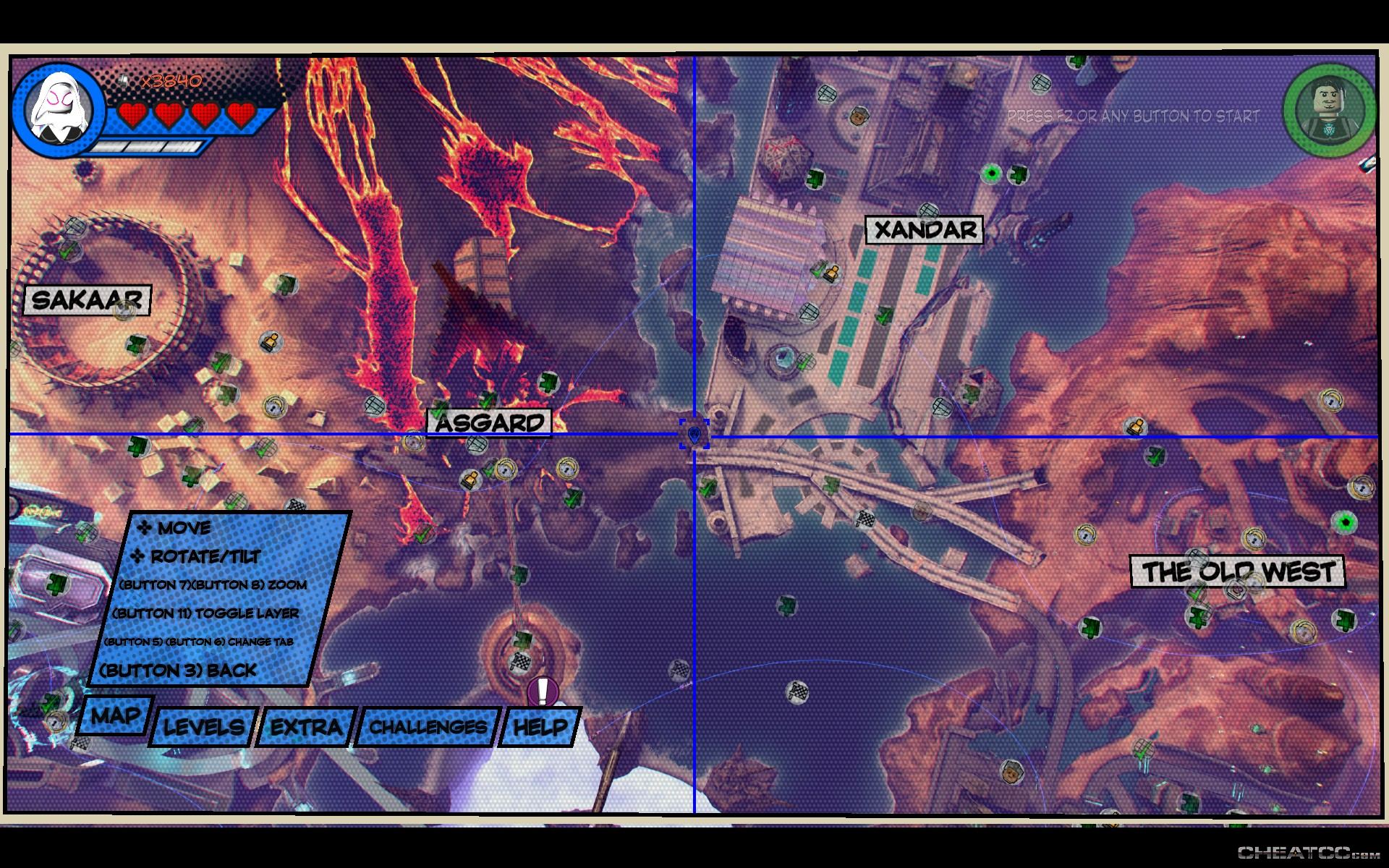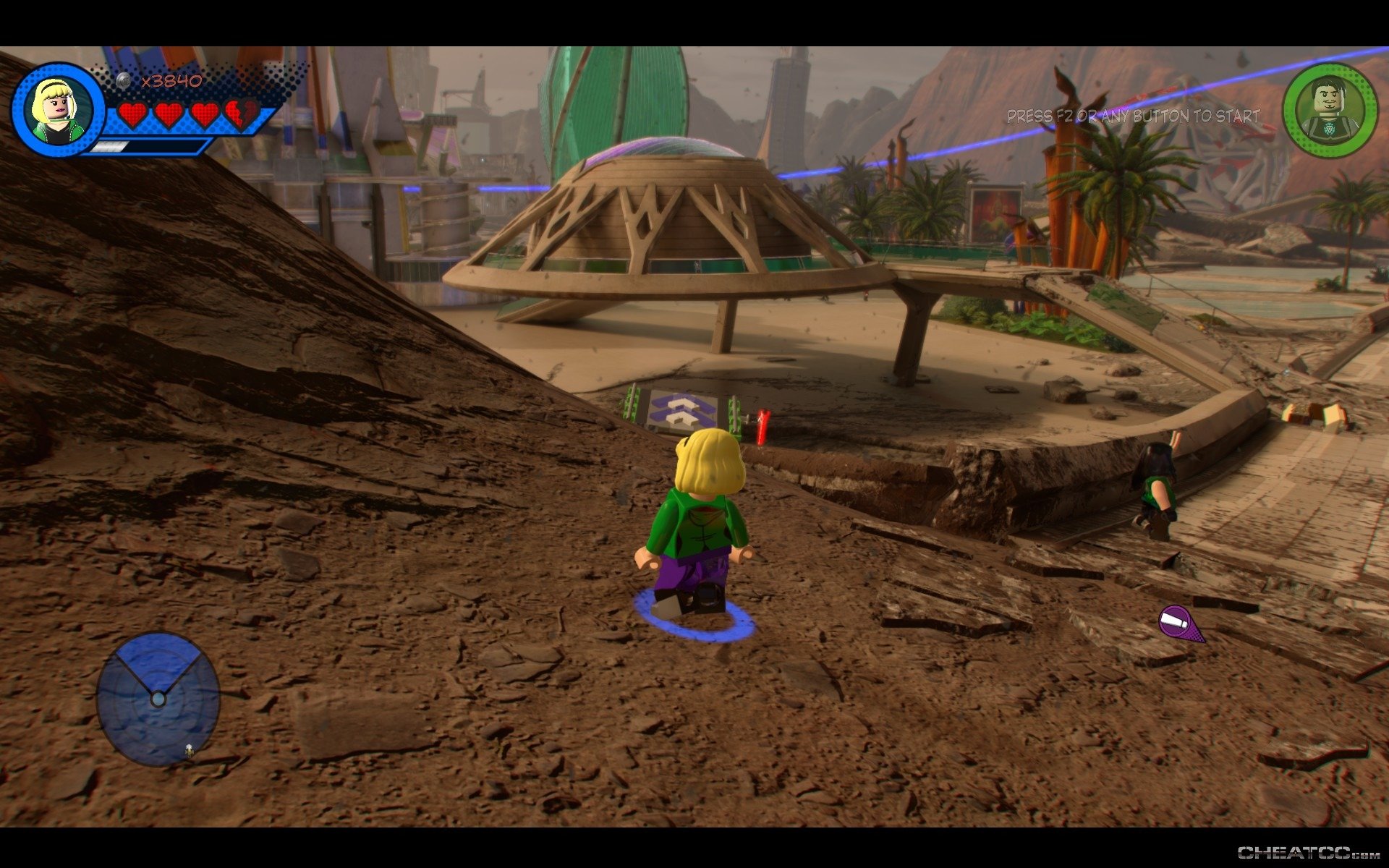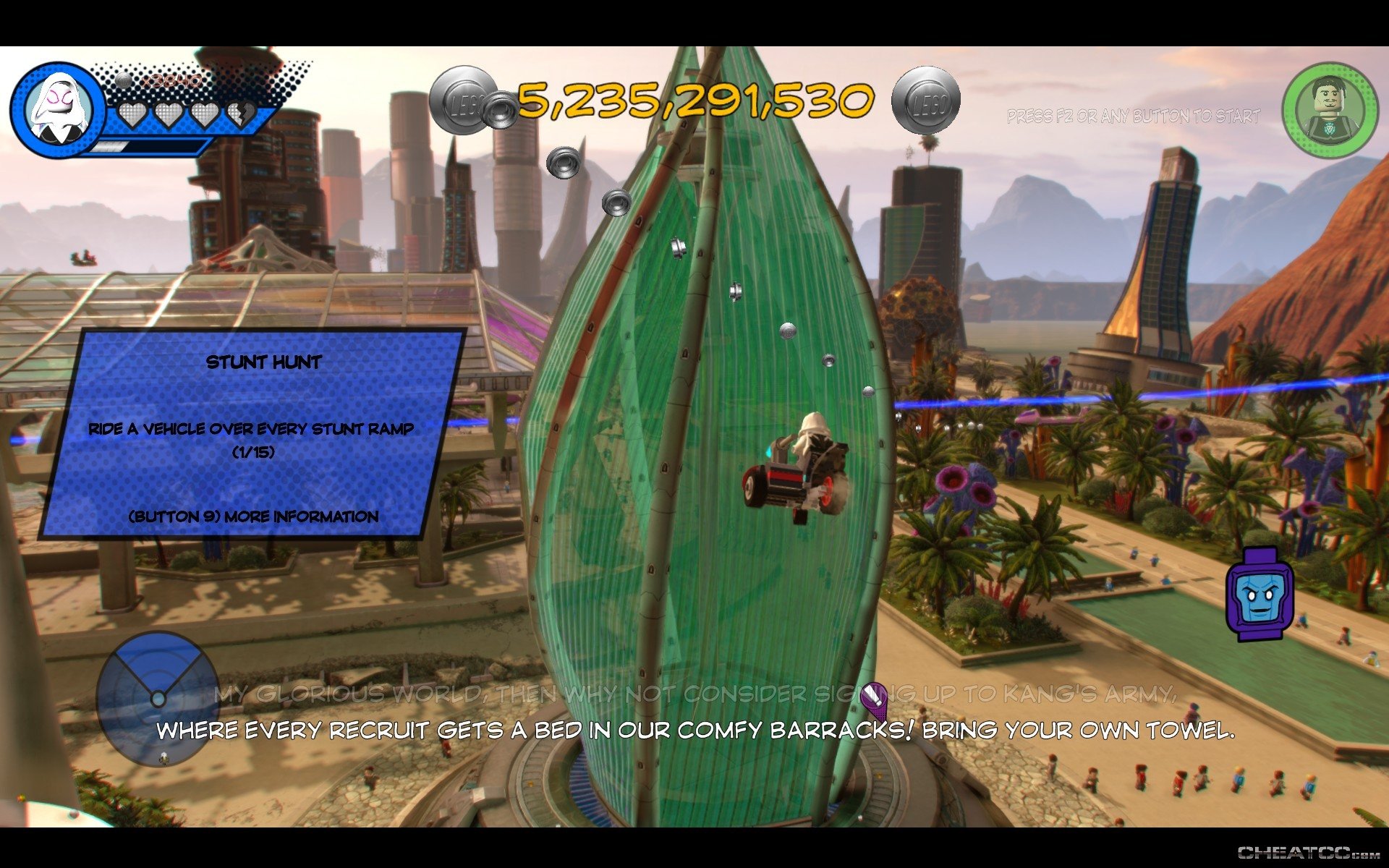 (2) In a Xandar-ward corner of Hala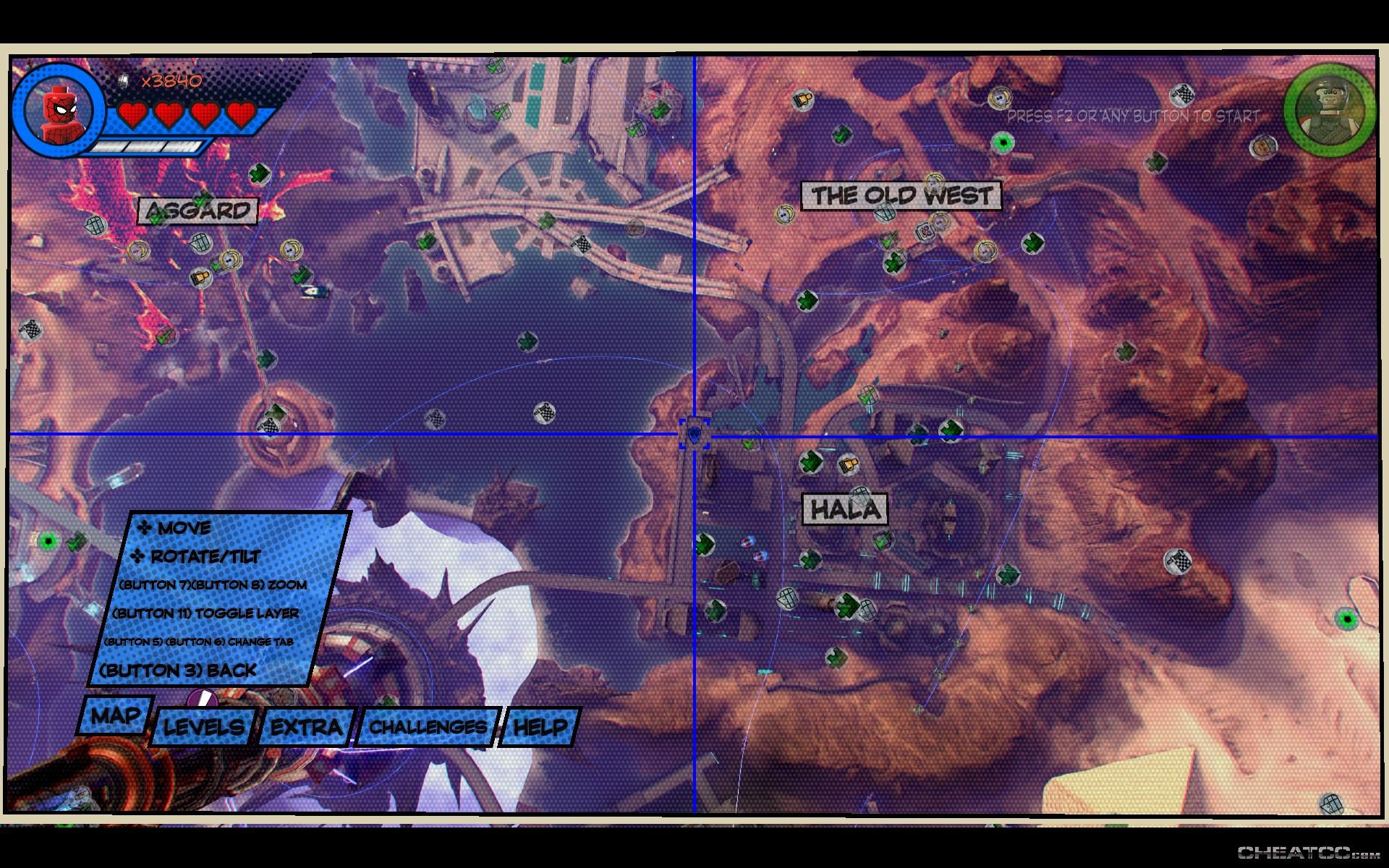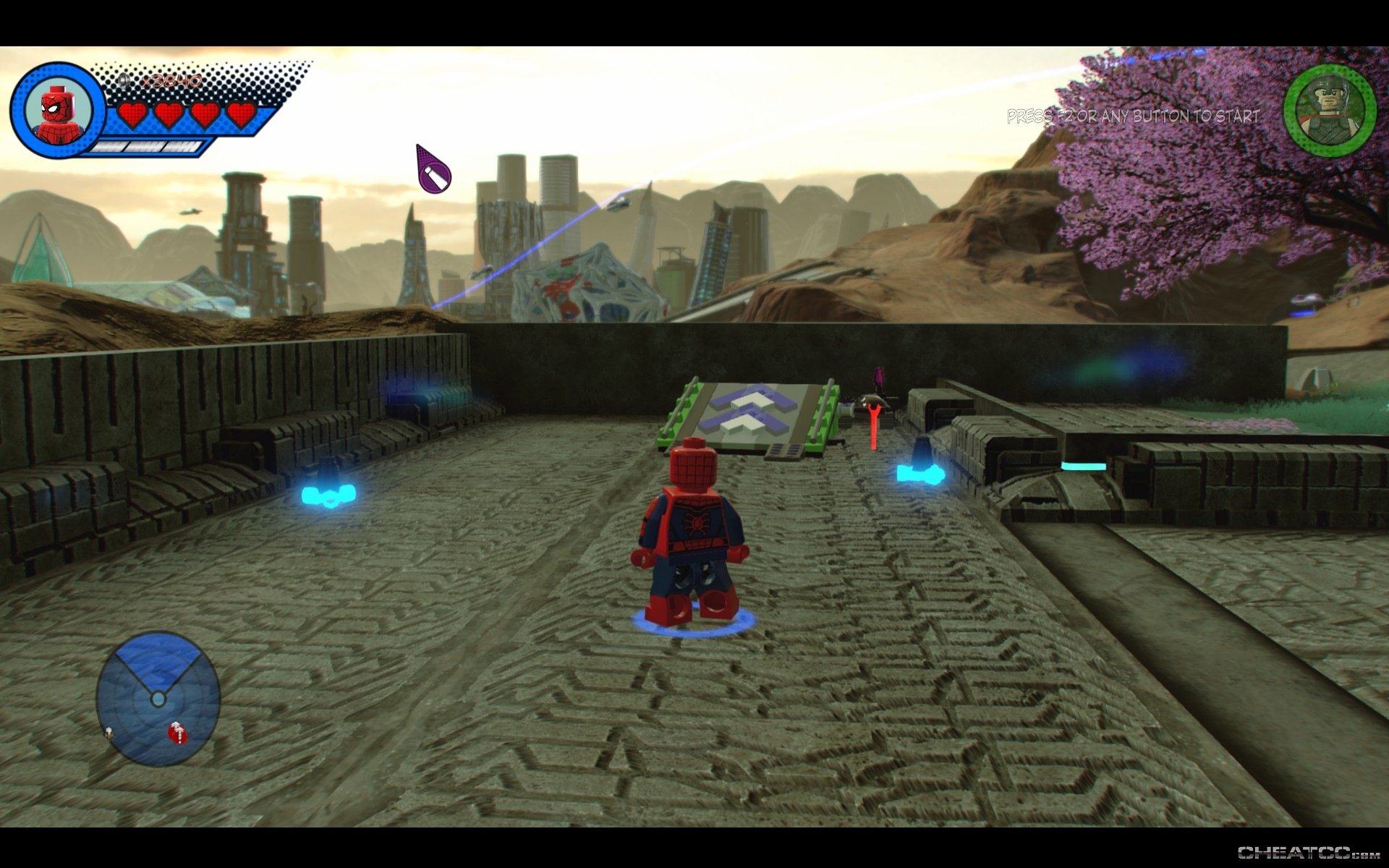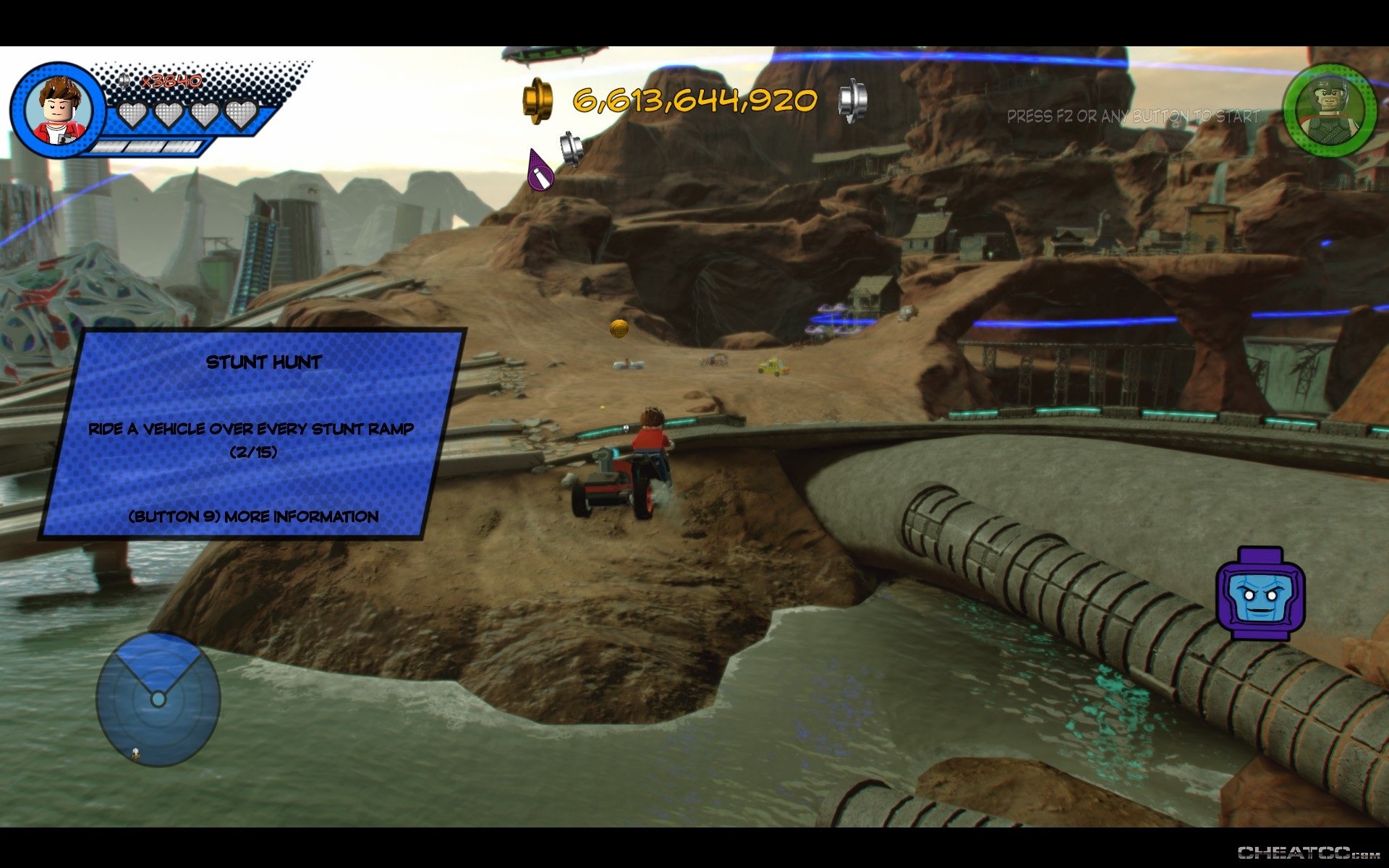 (3) On the snowy overpass by Avenger mansion.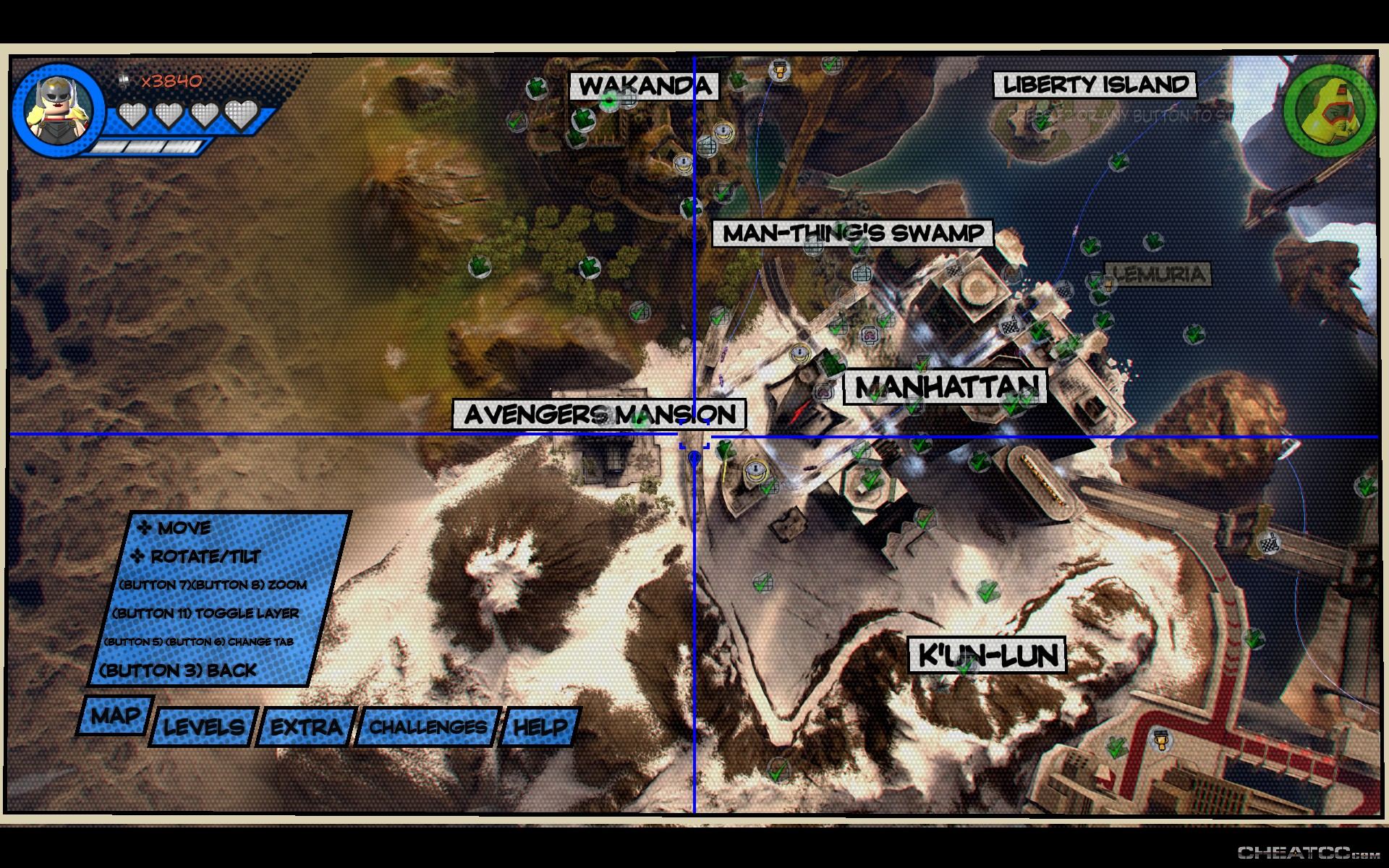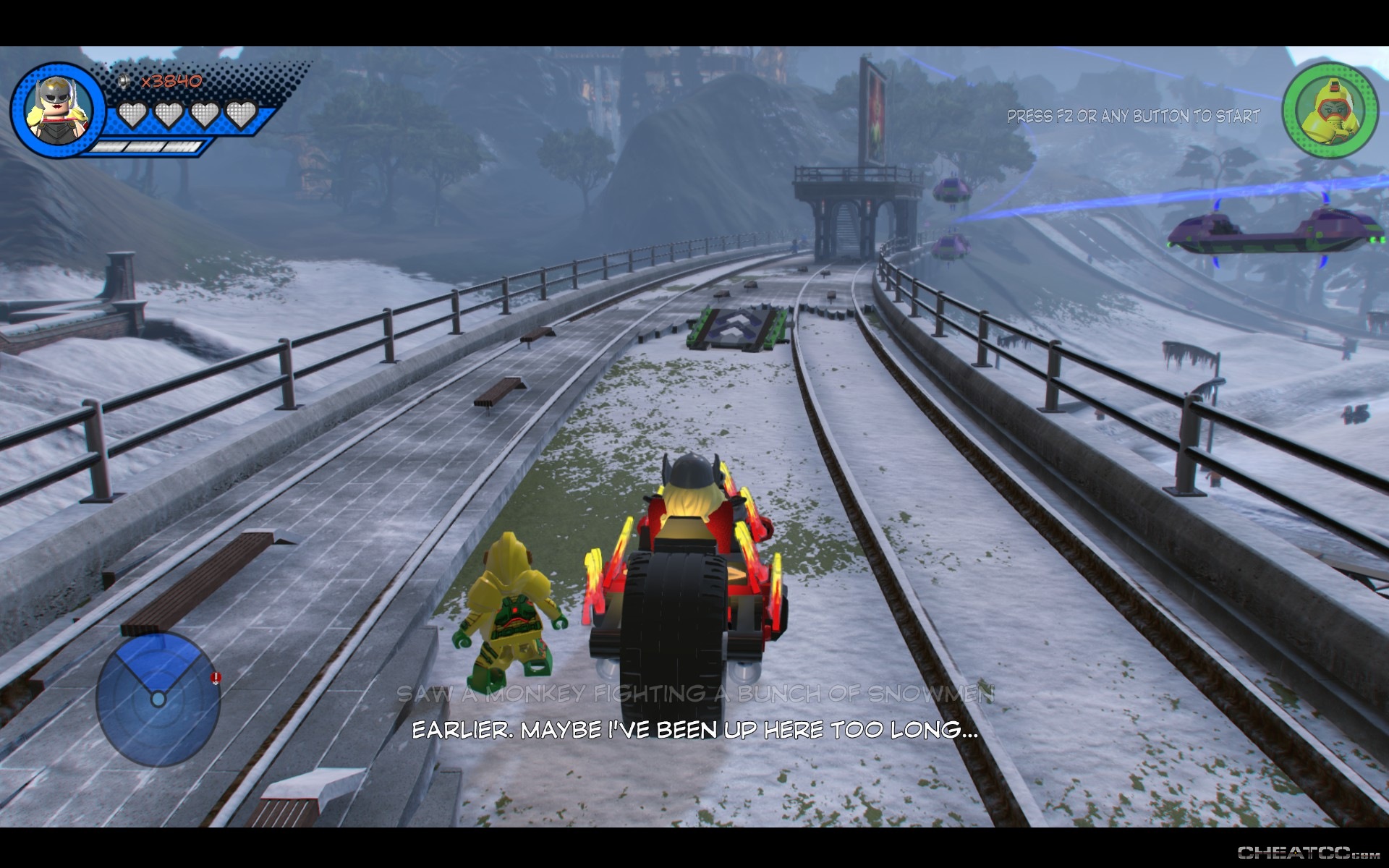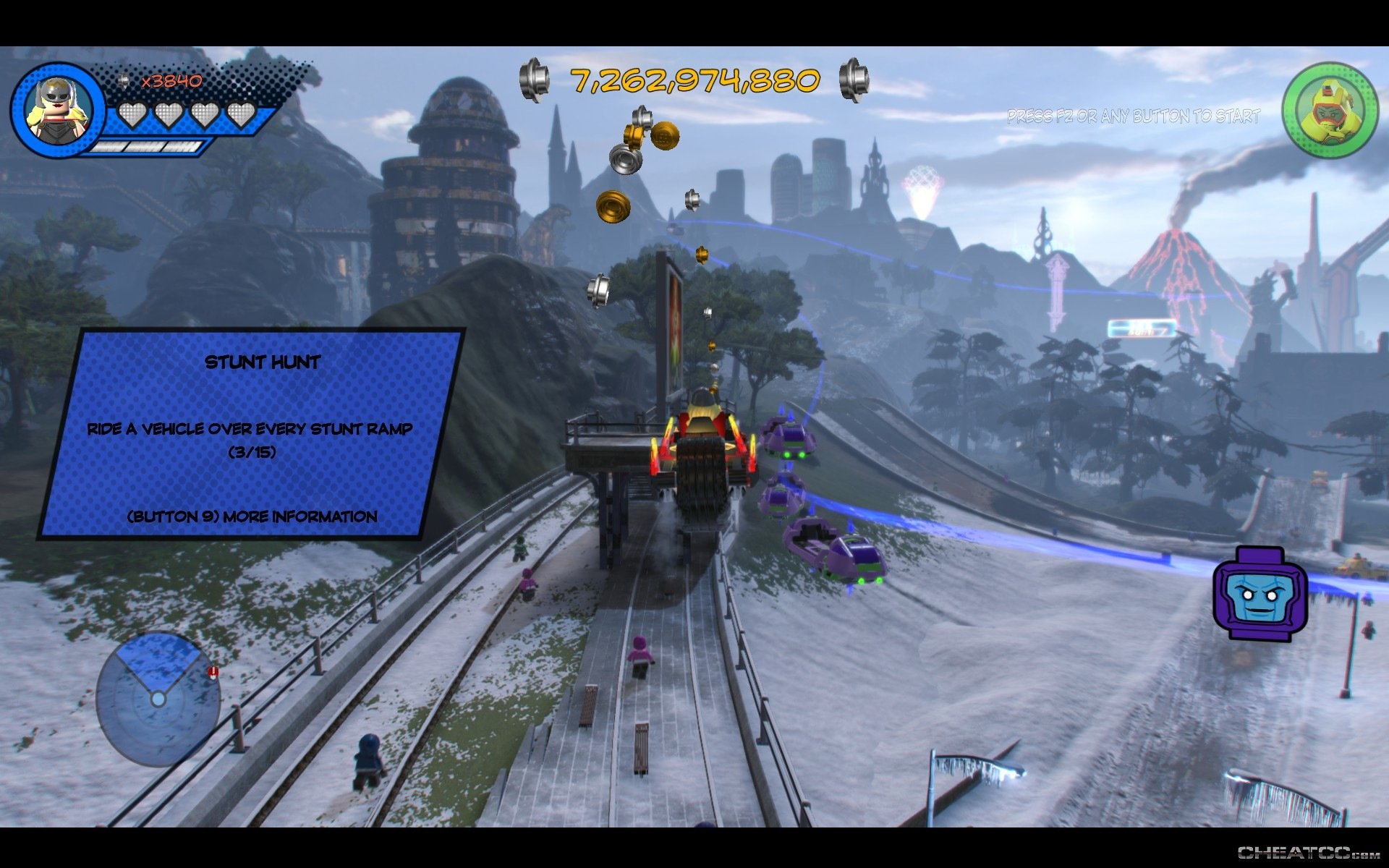 (4) In front of the statue on Liberty Island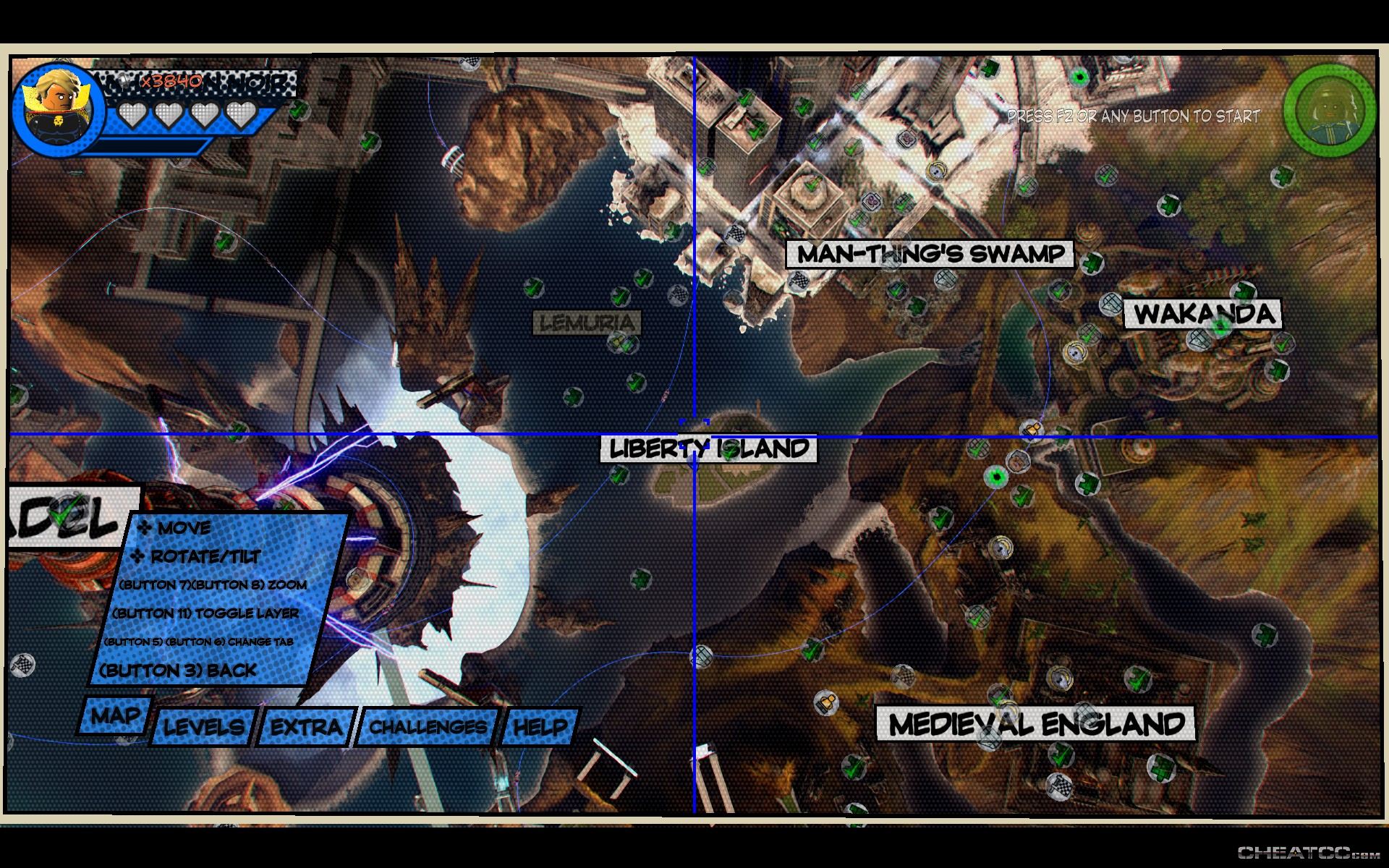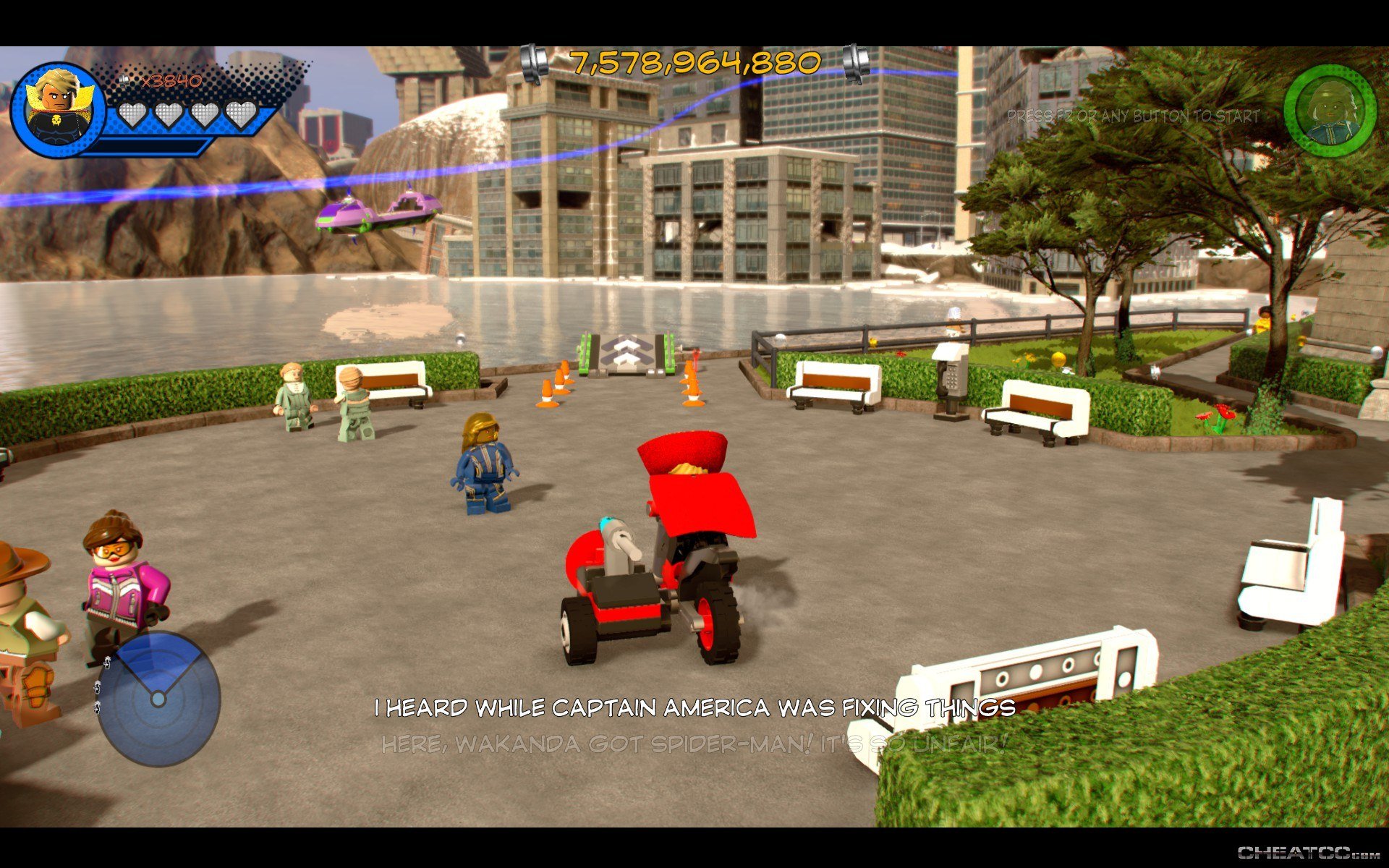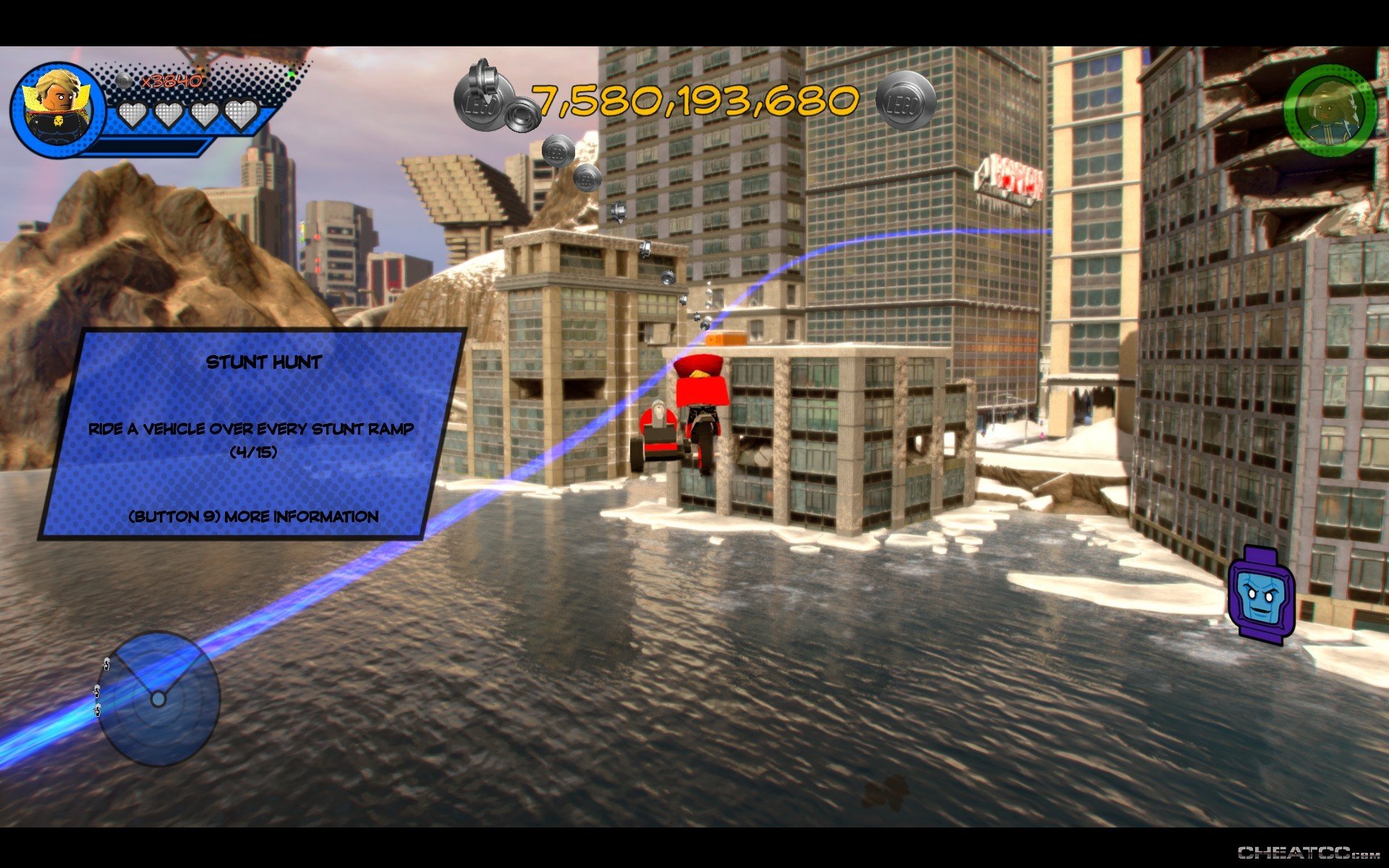 (5) Near the Old Westward road out of Hala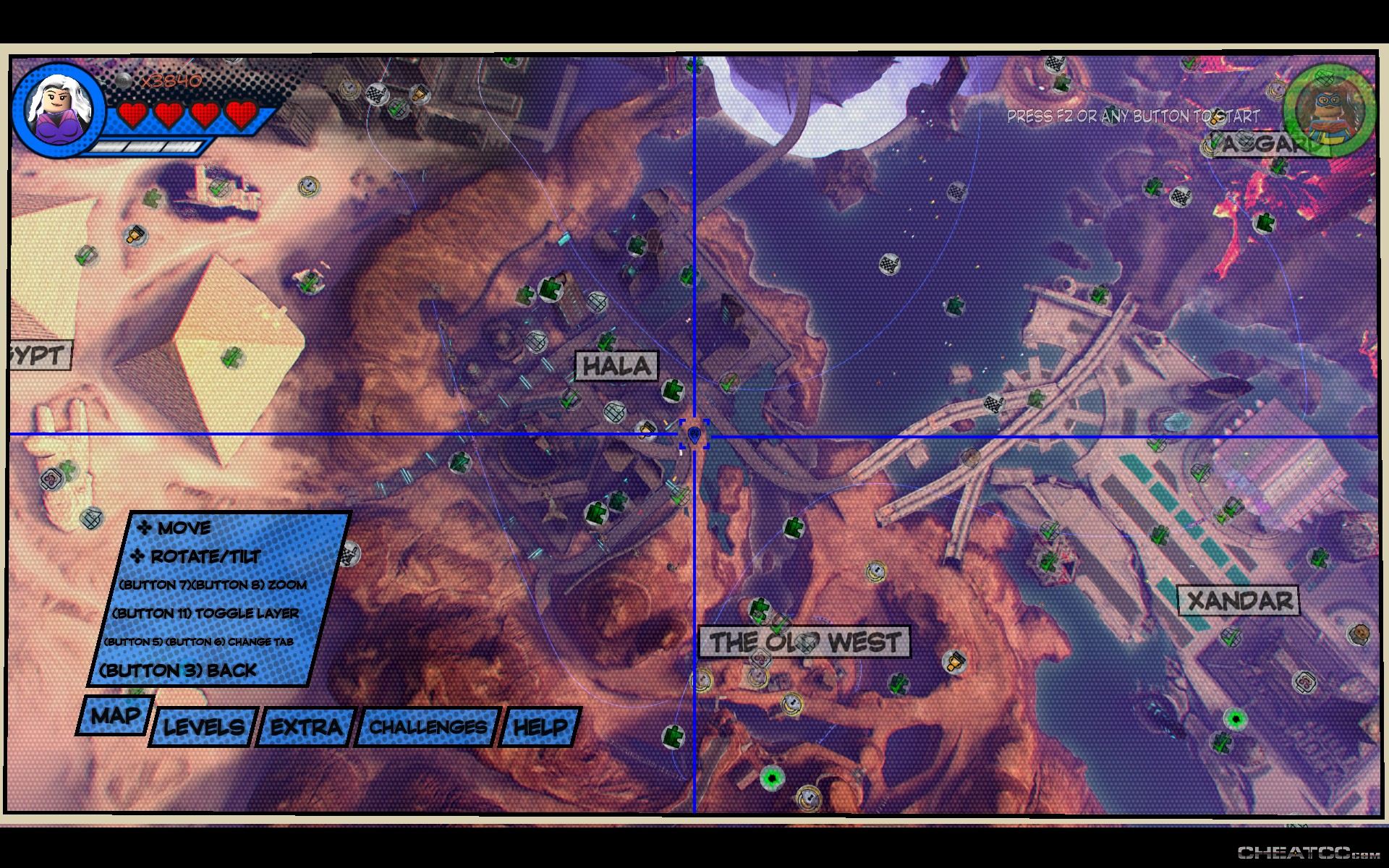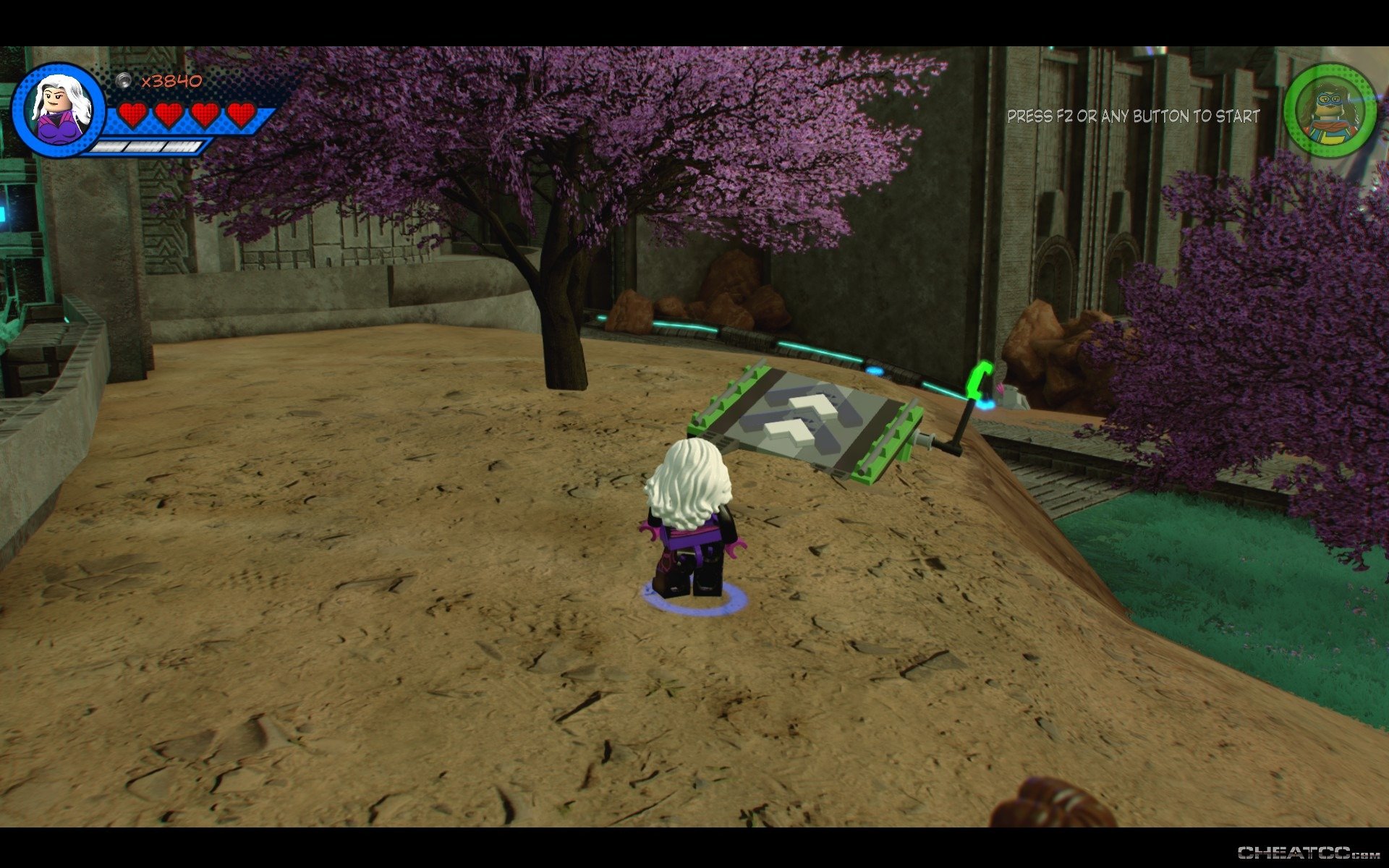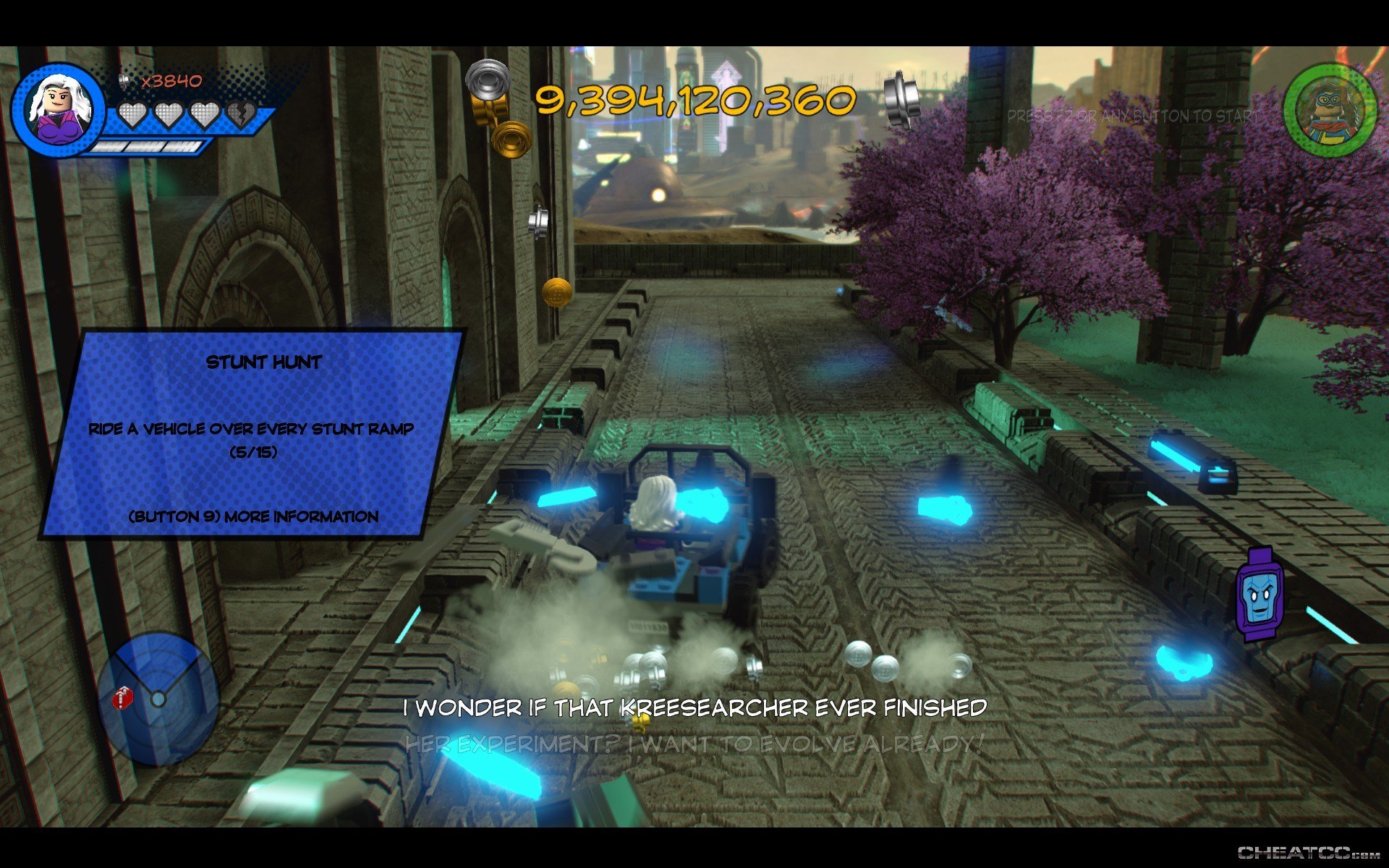 (6) In Xandar, toward the Spire.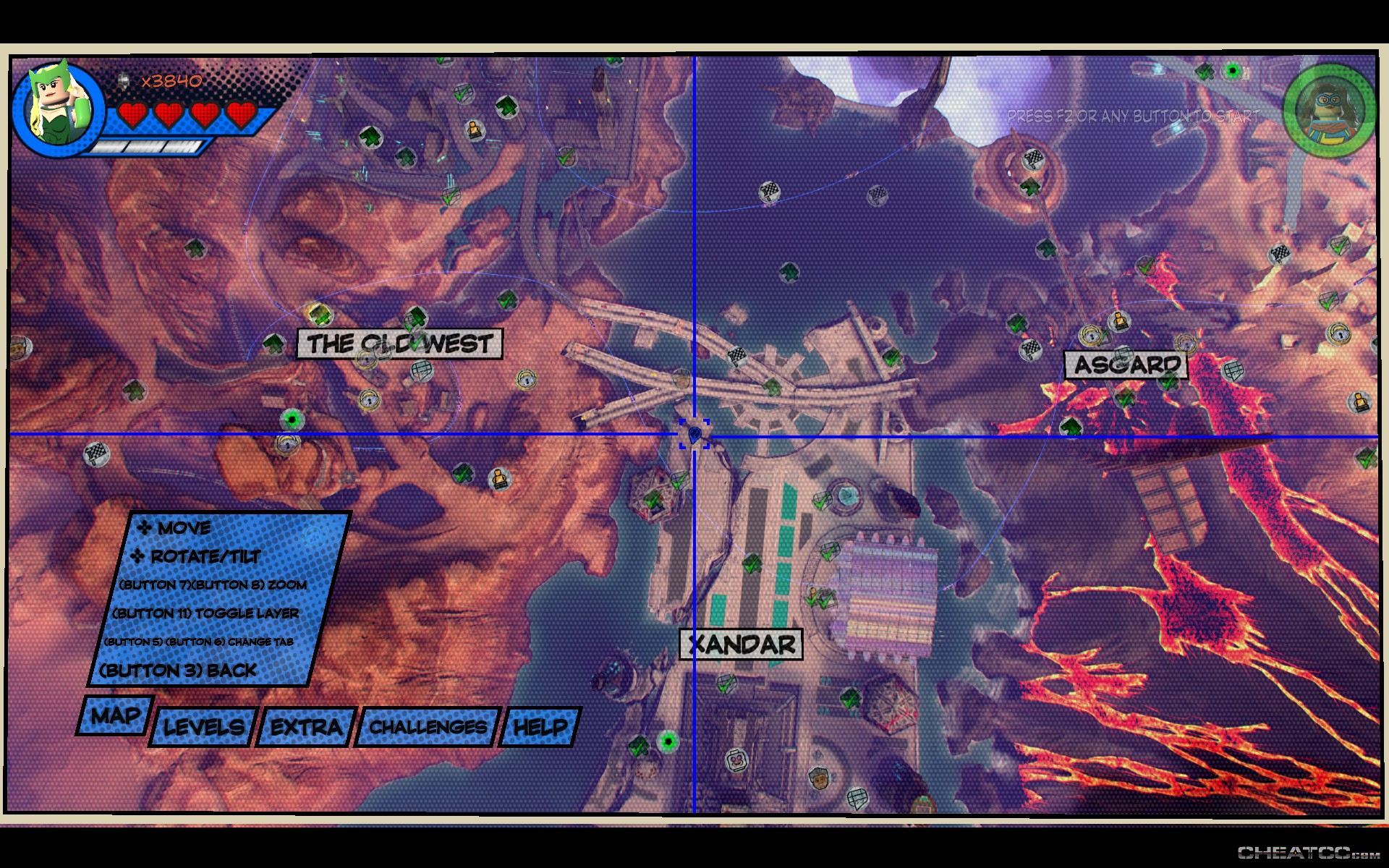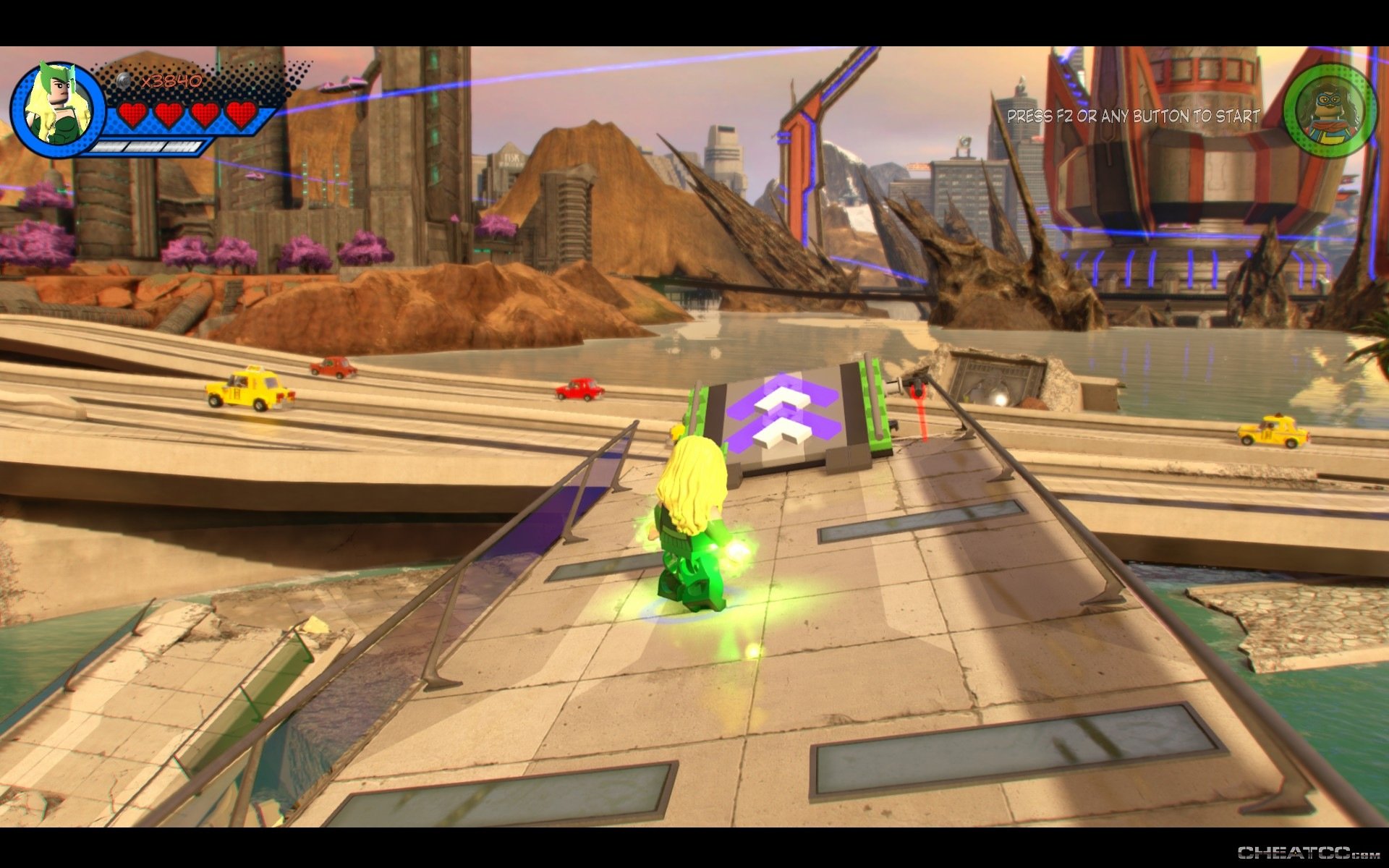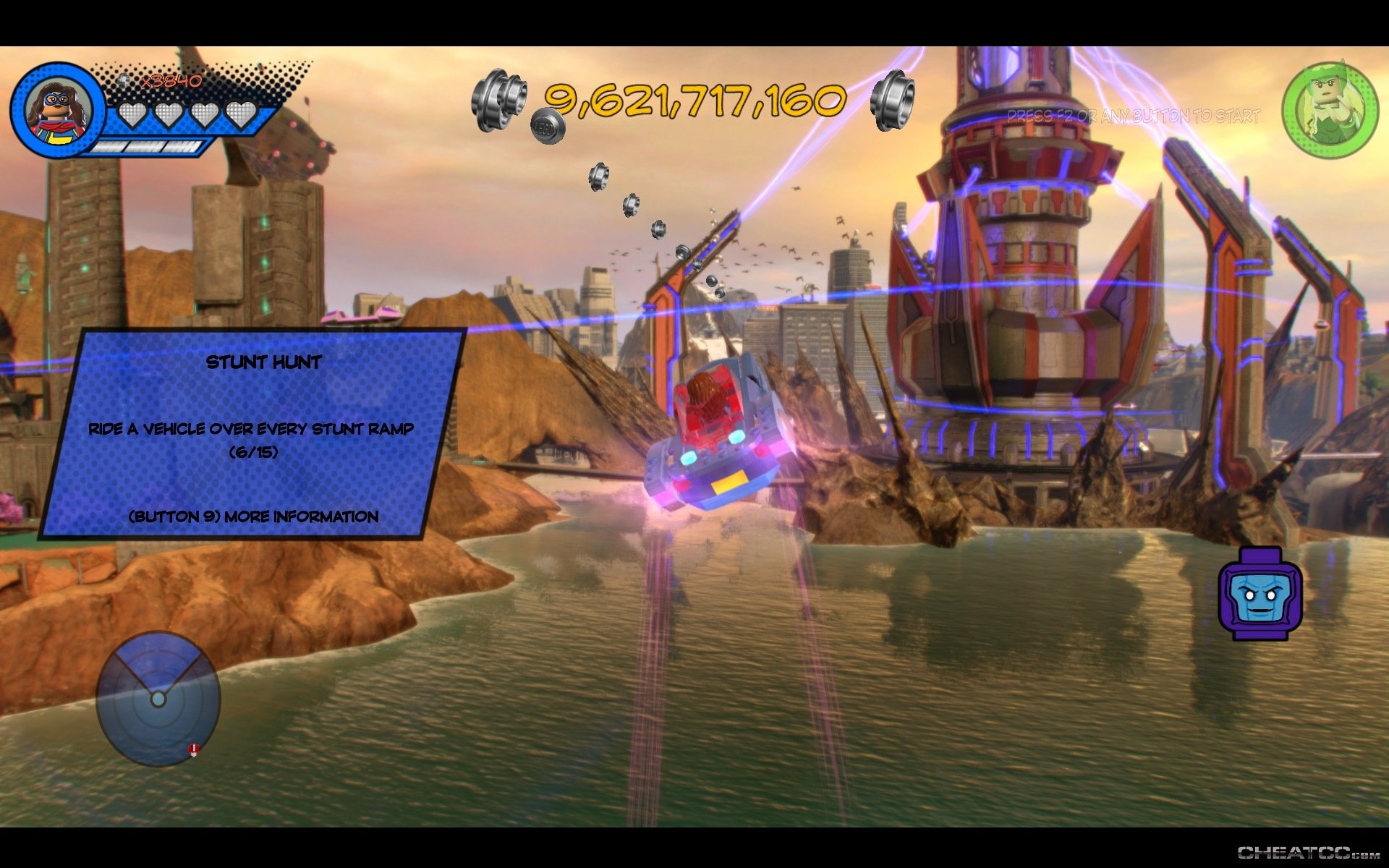 (7) Ancient Egypt, on the outer side of the Hydramost pyramid.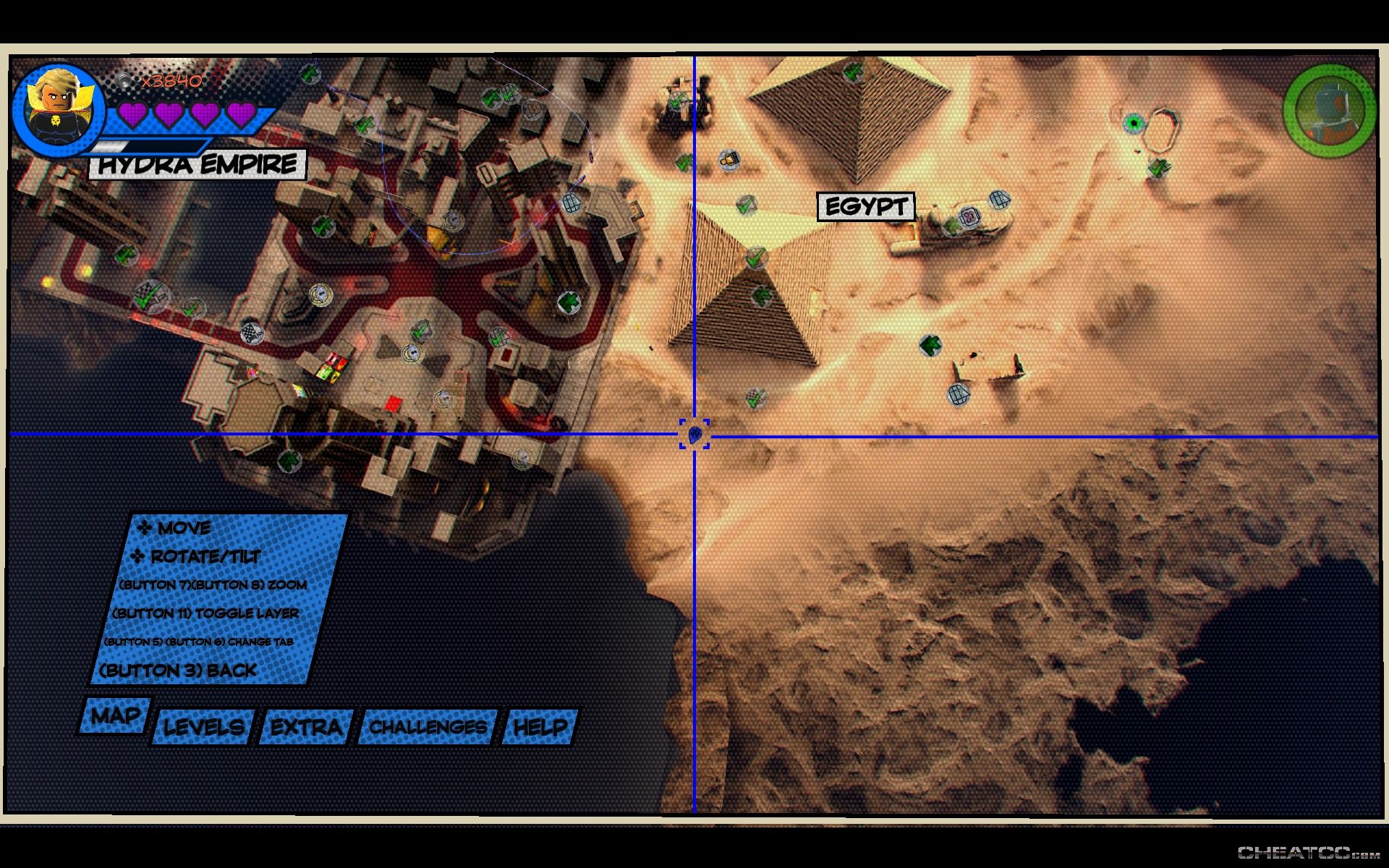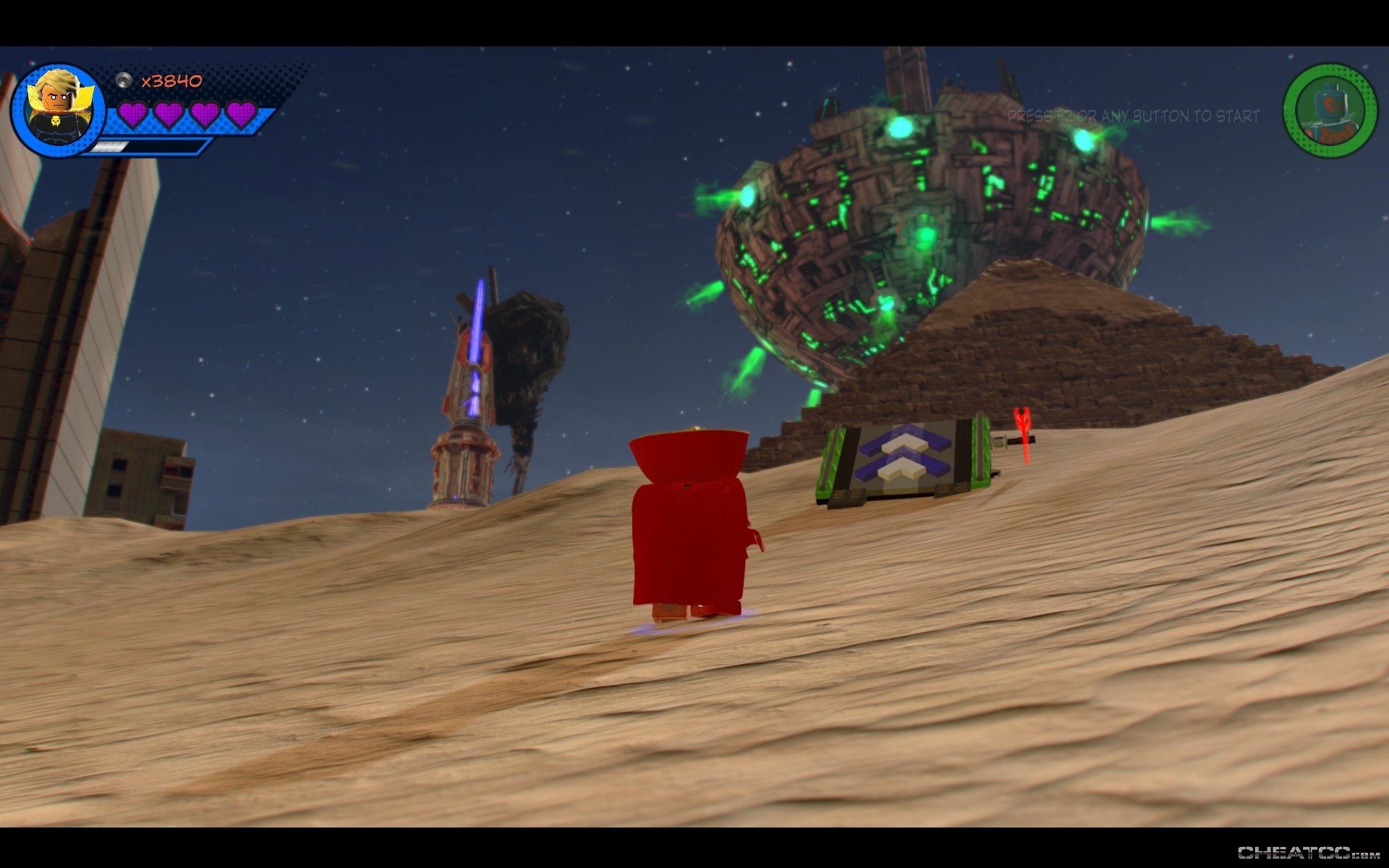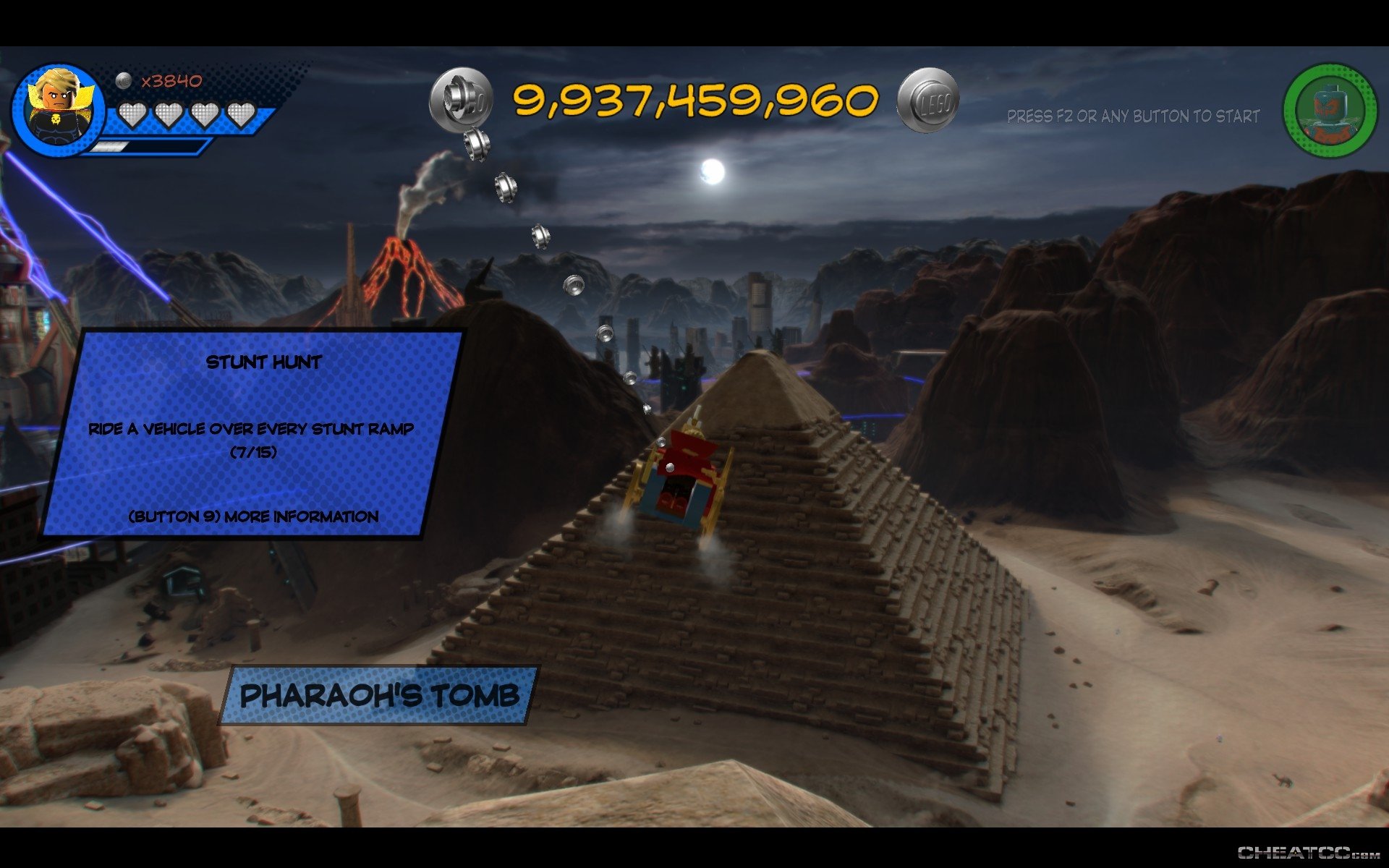 (8) On the palace roof in Asgard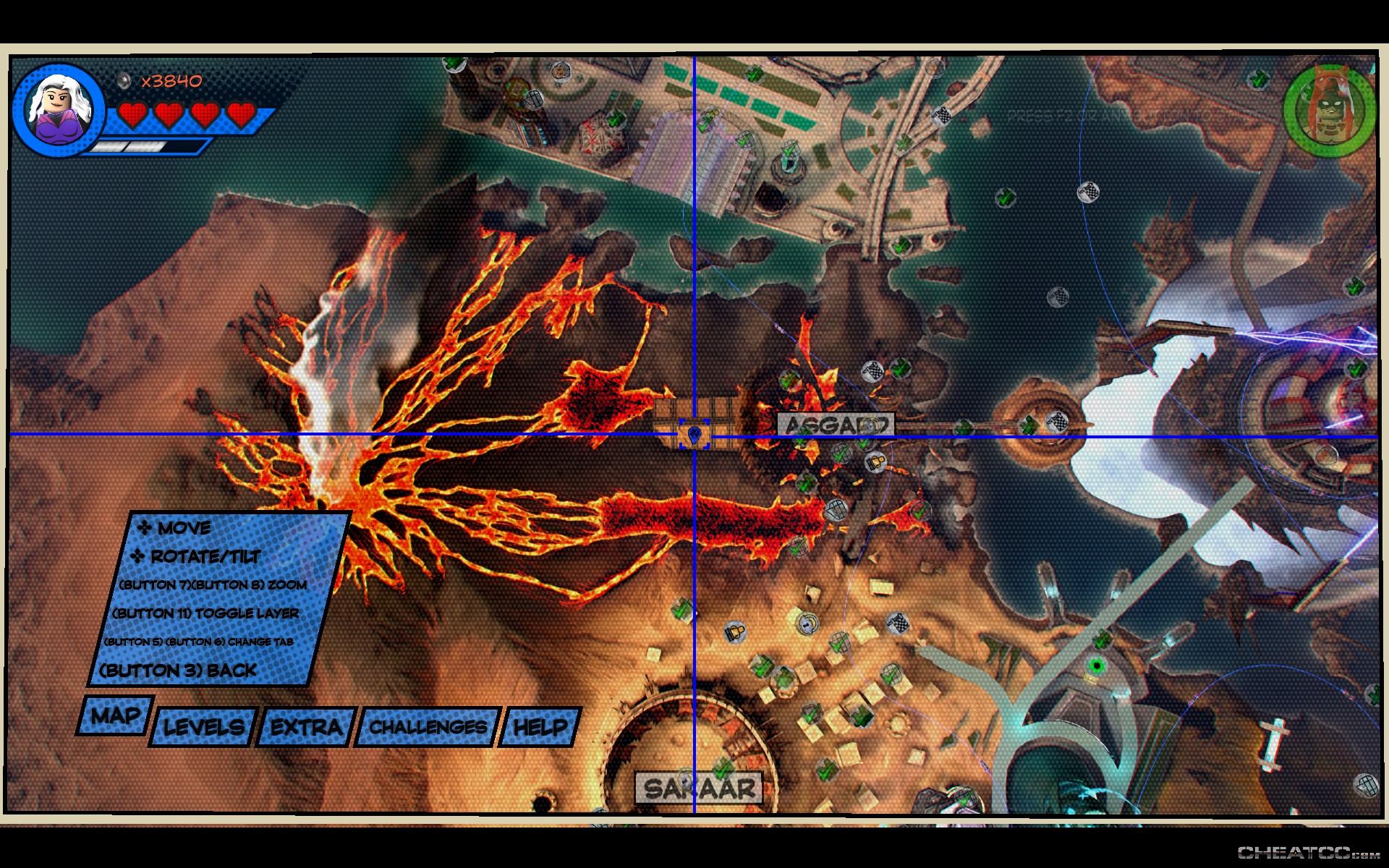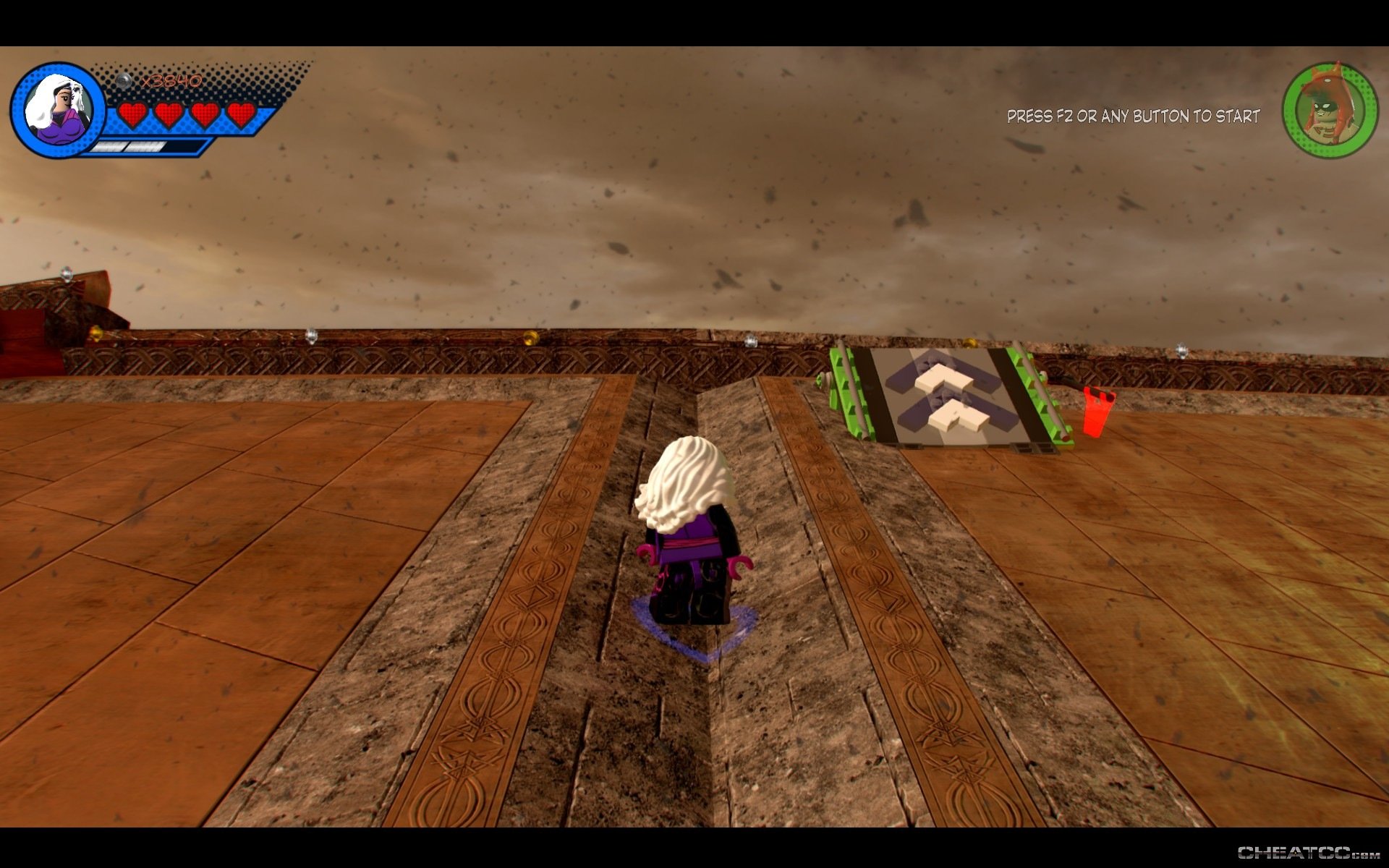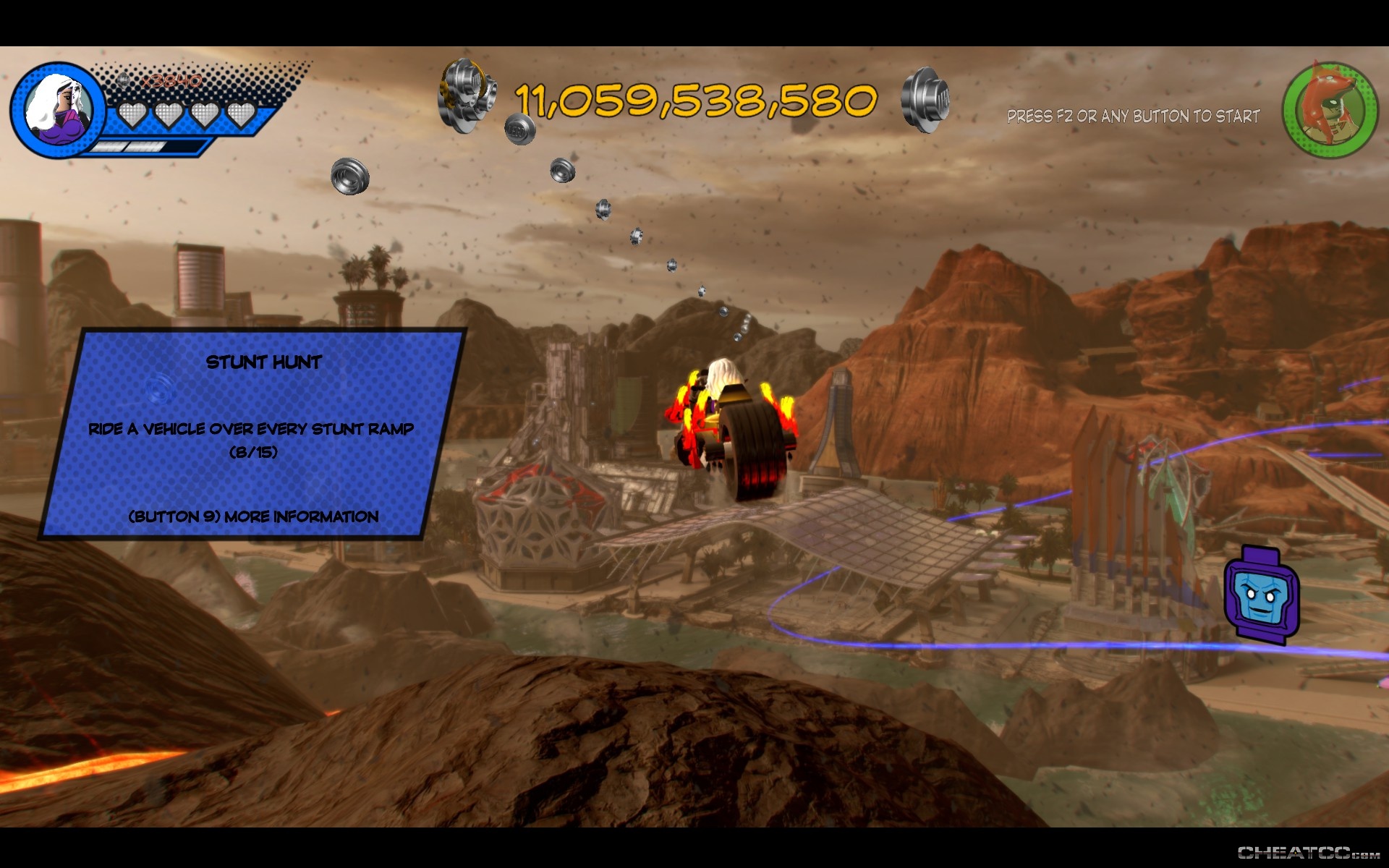 (9) On the upper bluffs in the Old West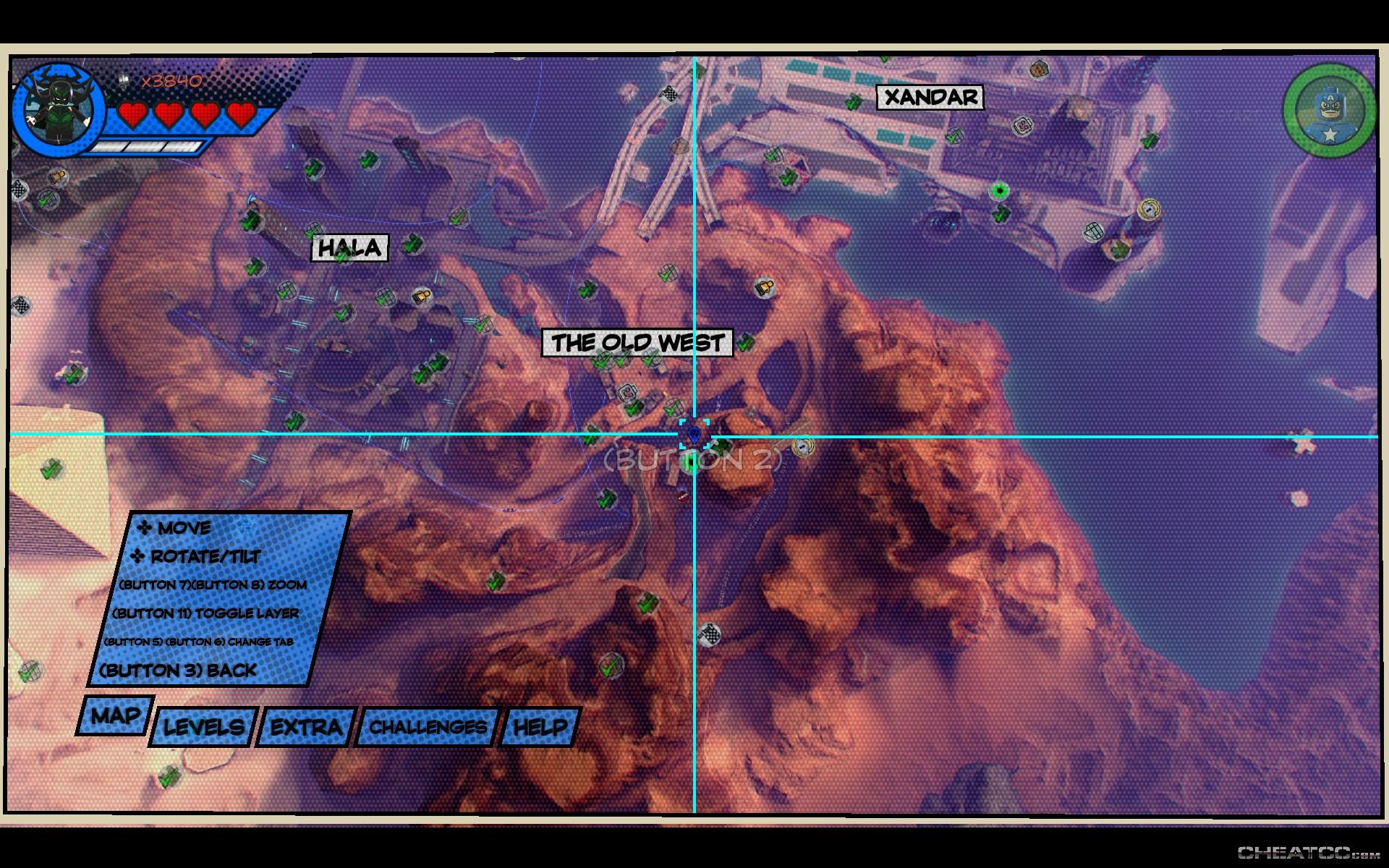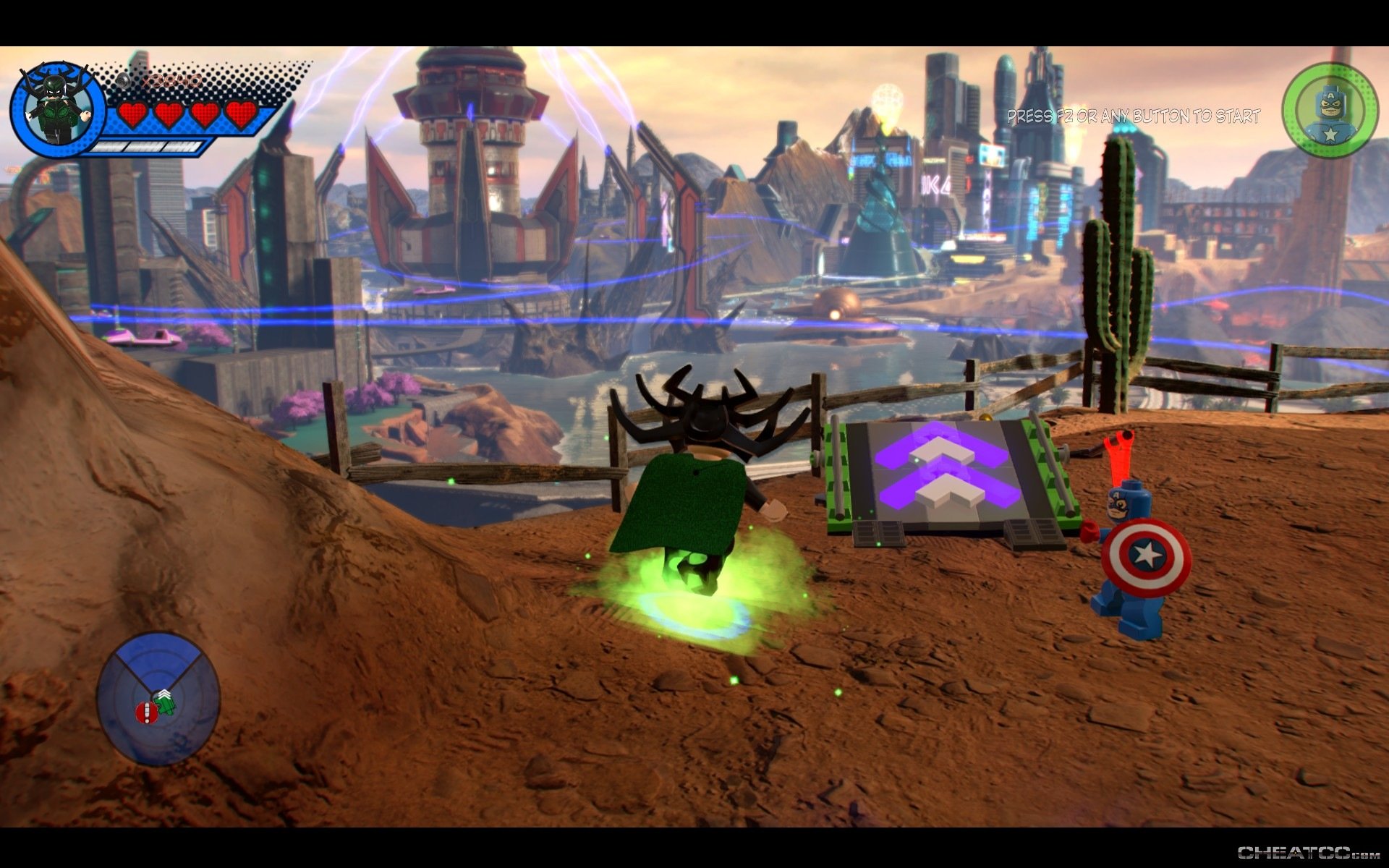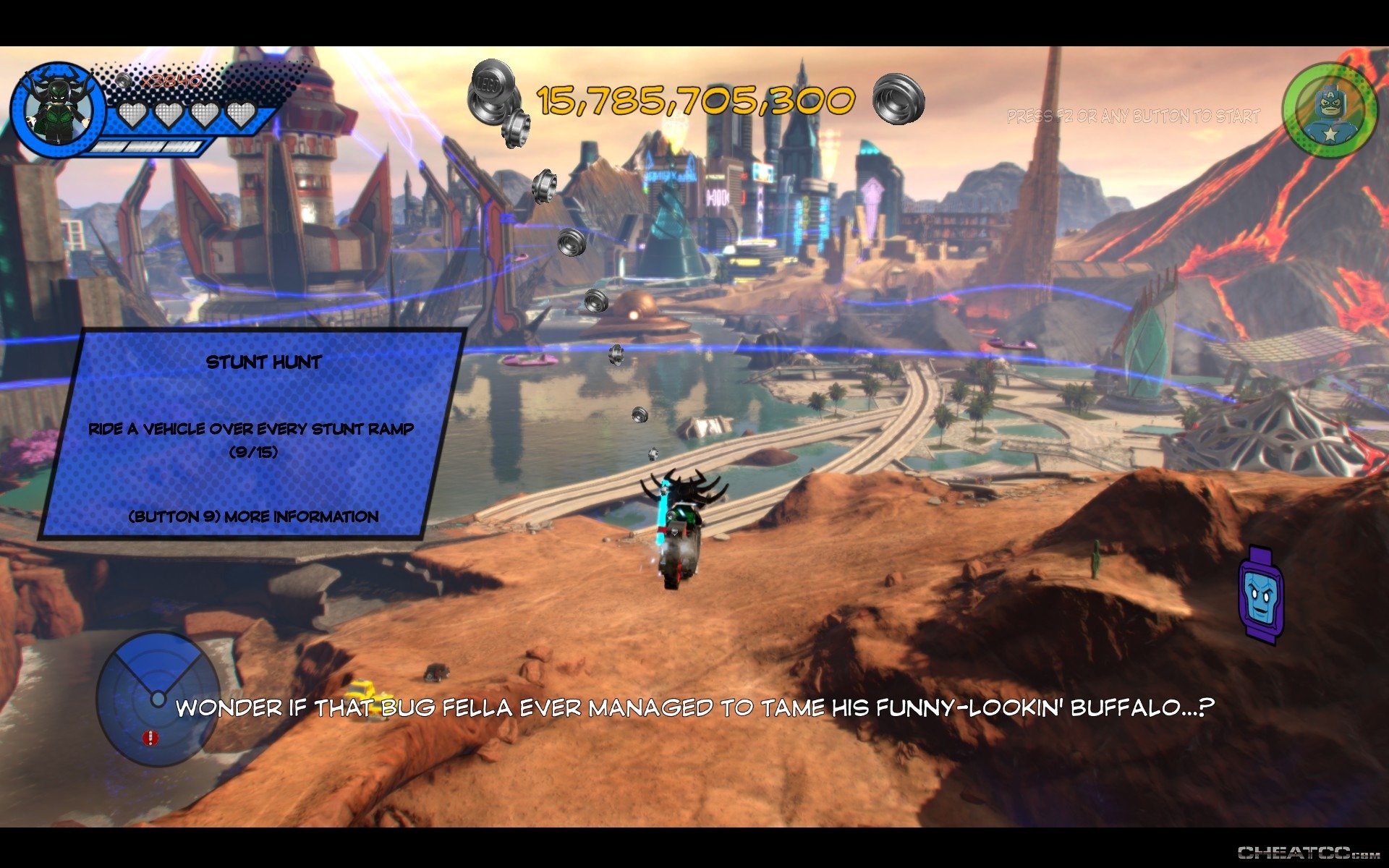 (10) Medieval English coast, aiming toward the Statue of Liberty.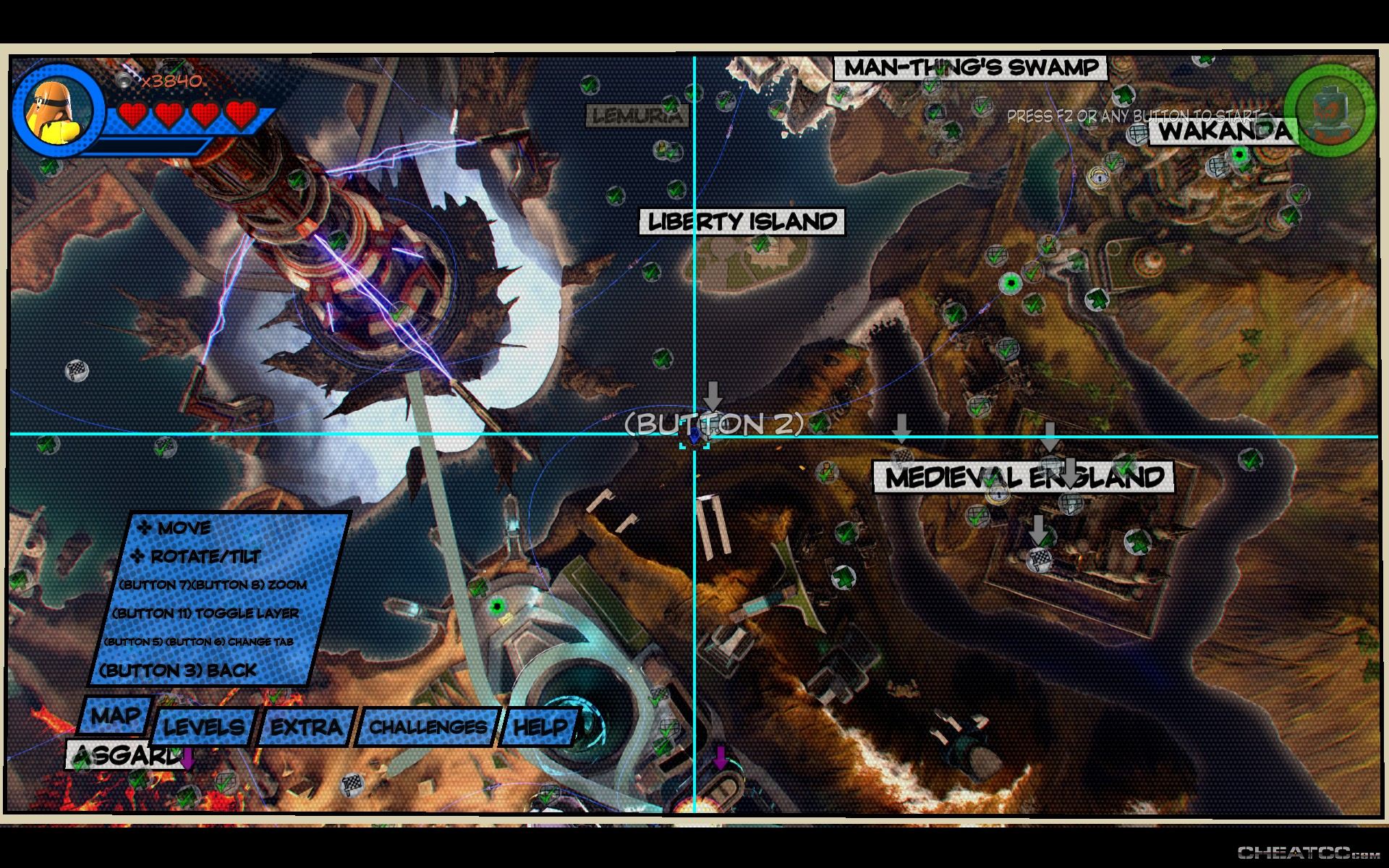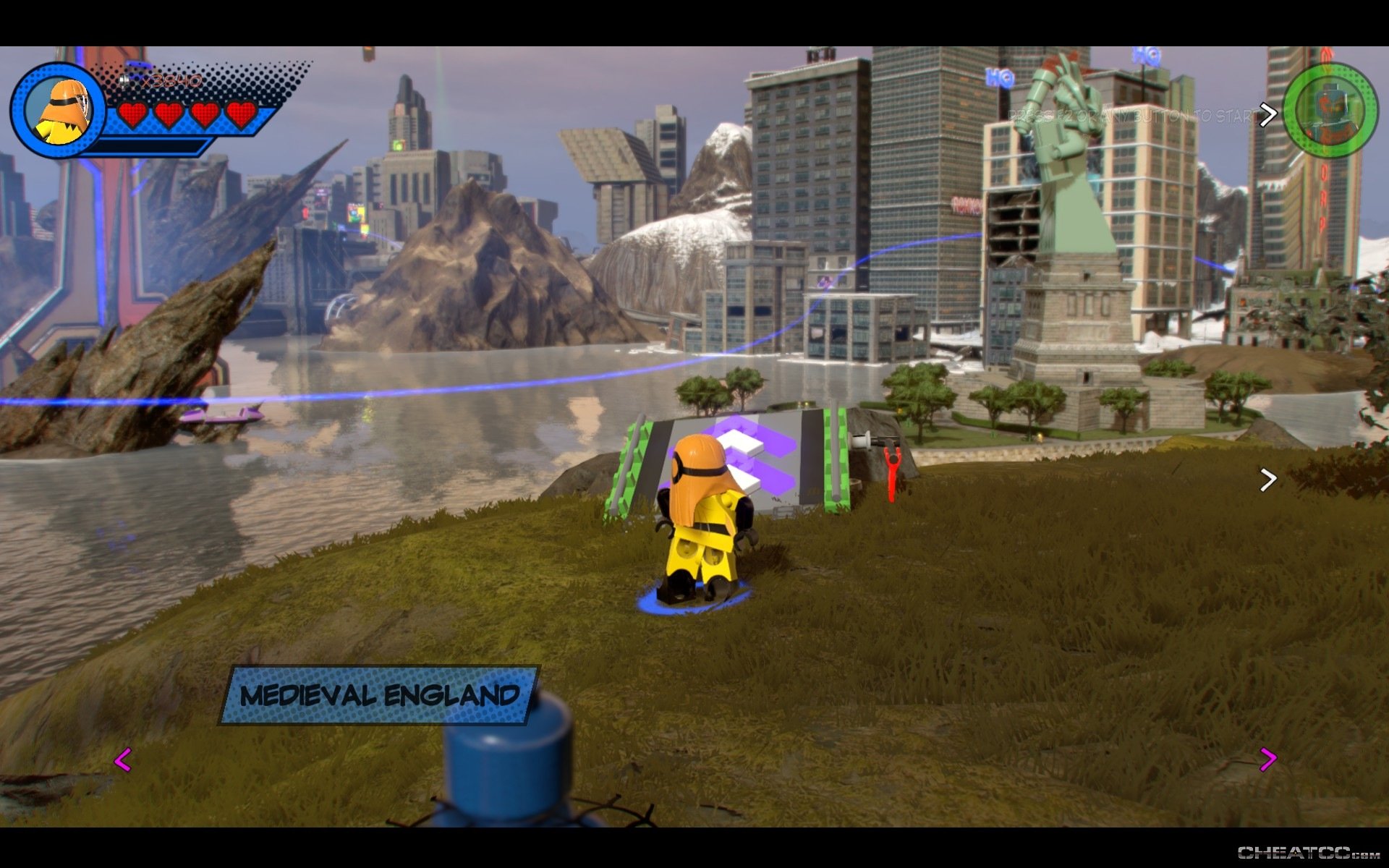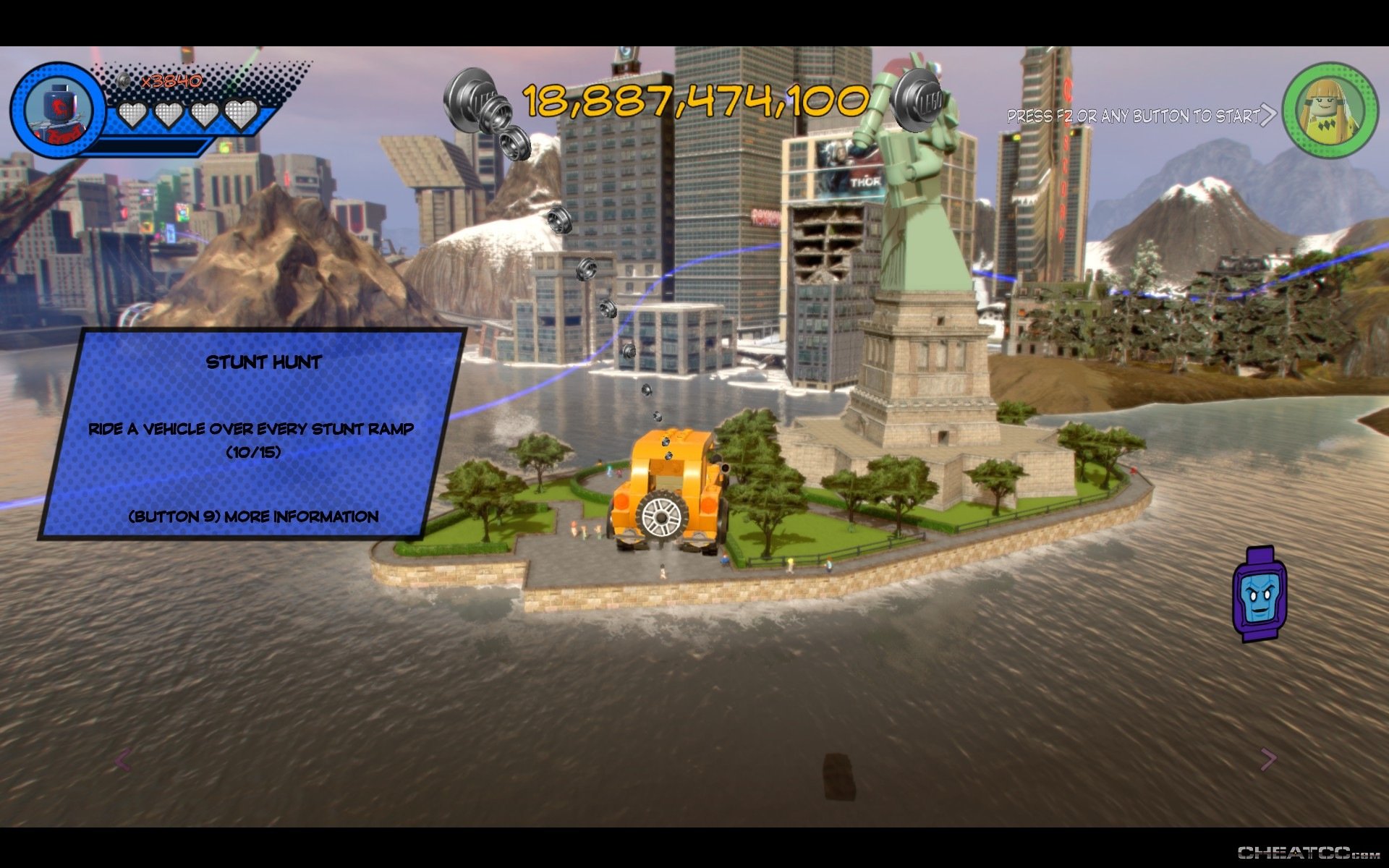 (11) On an outer fin of Attilan. Note that the ridges in the ground here can sometimes catch on your vehicle- selecting a hovercar type will get you past this problem.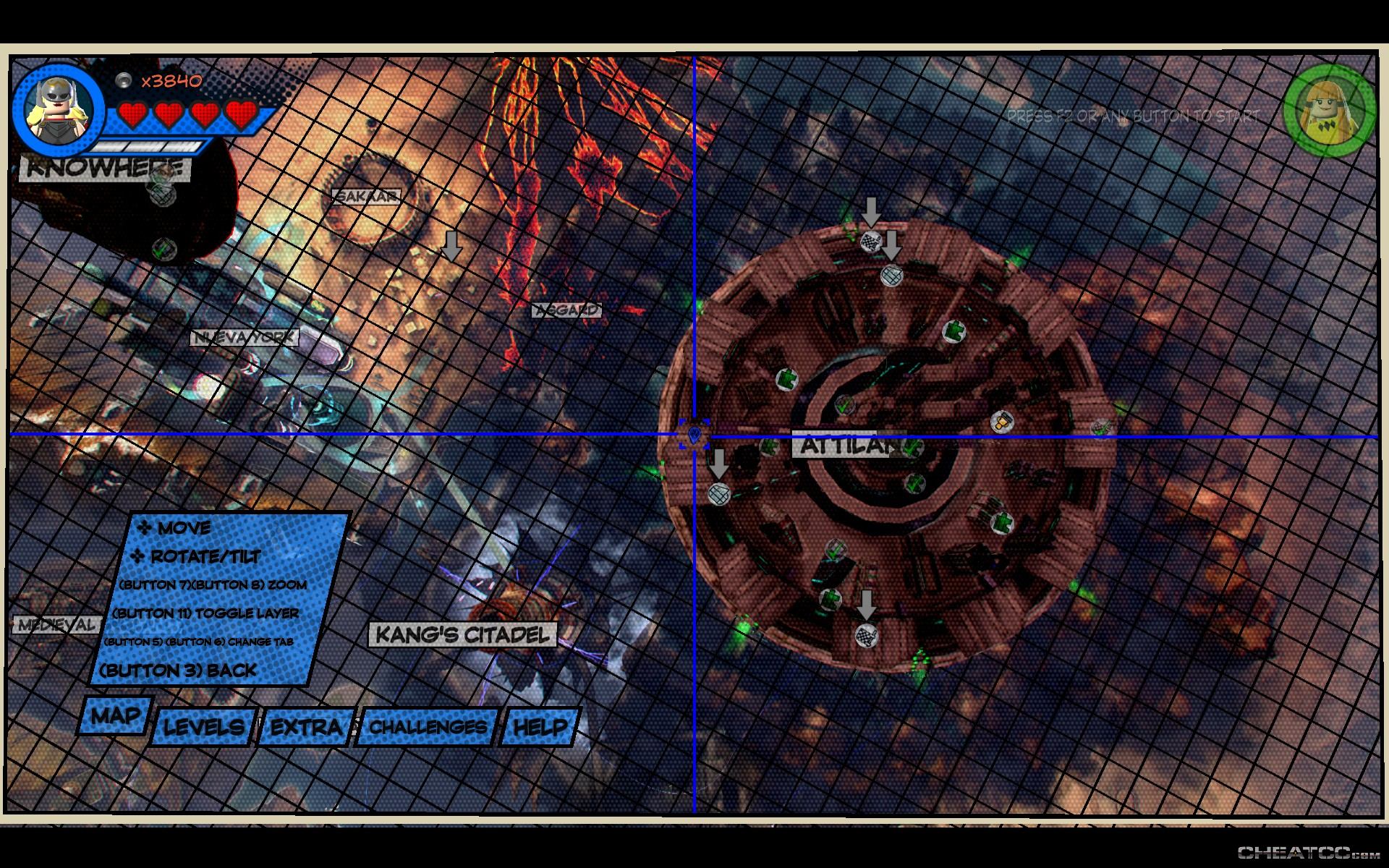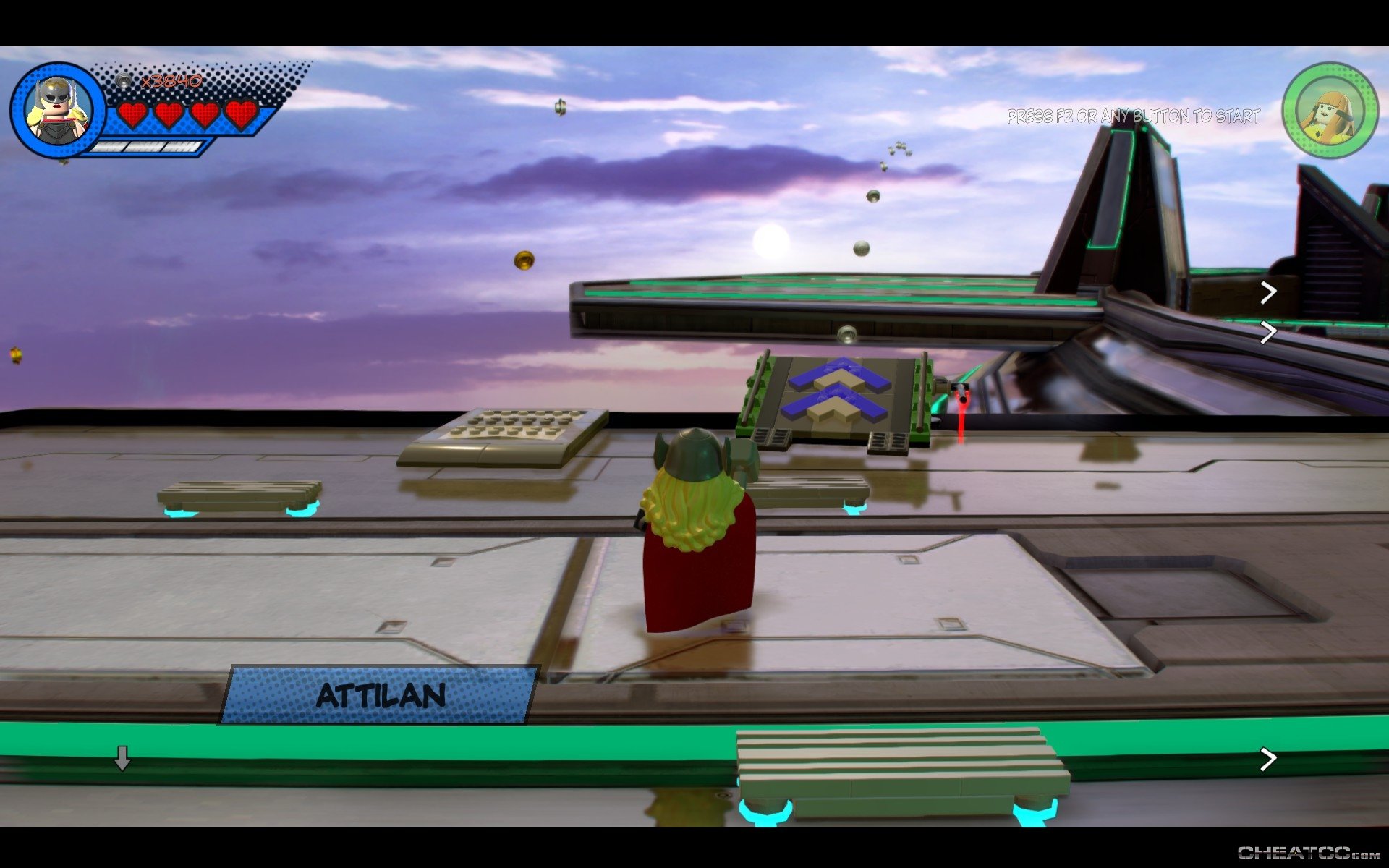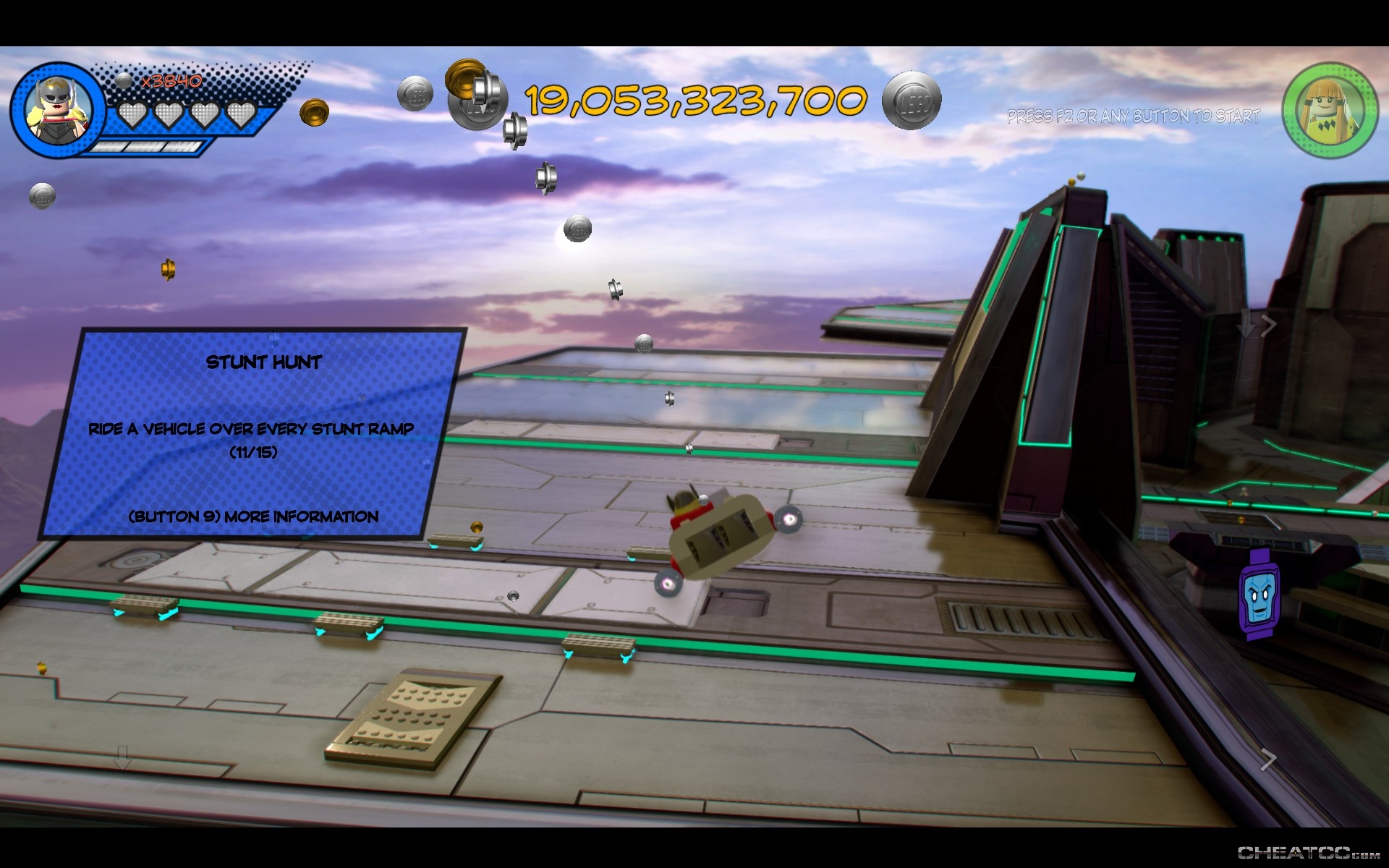 (12) On a lower outer fin of Attilan.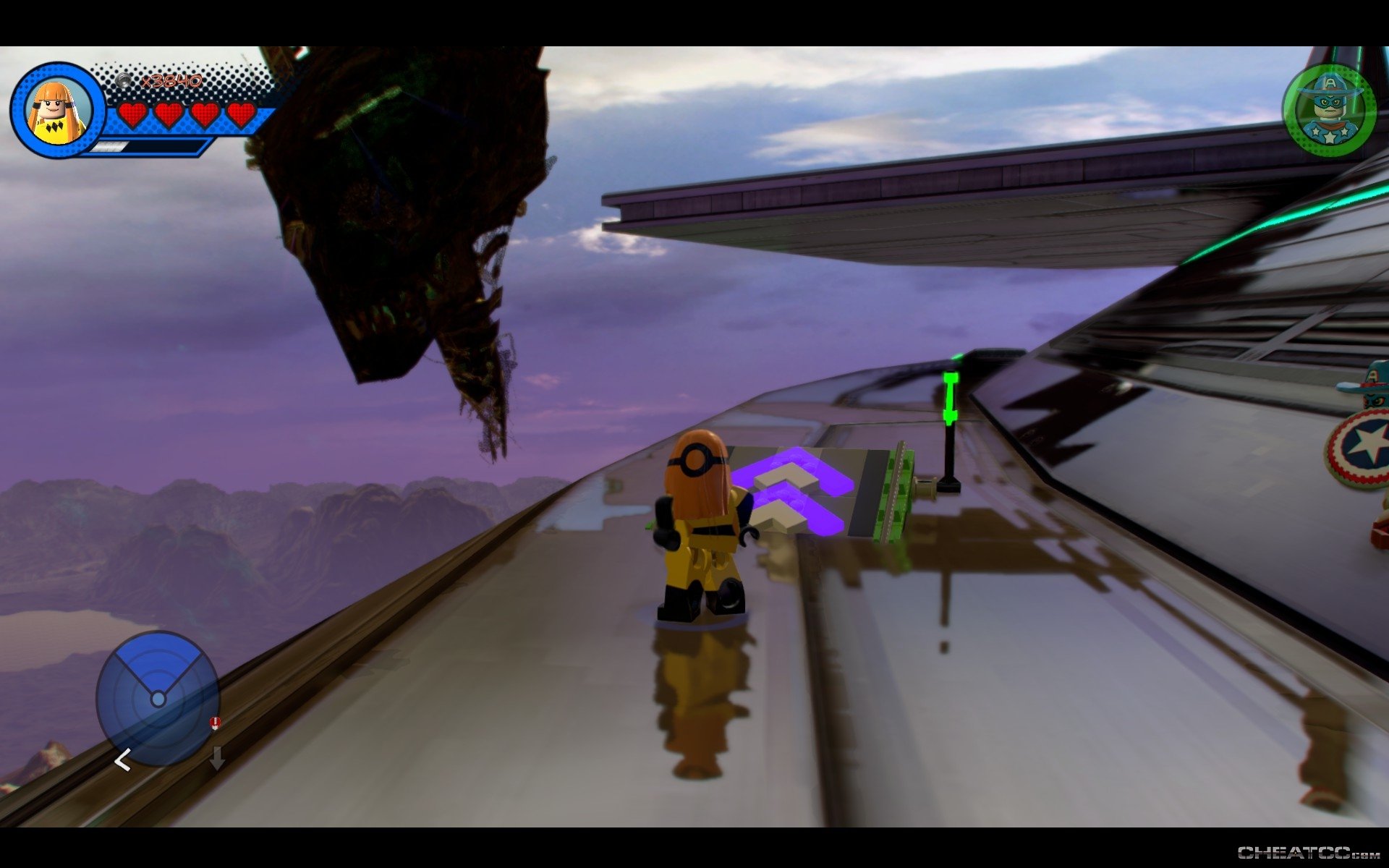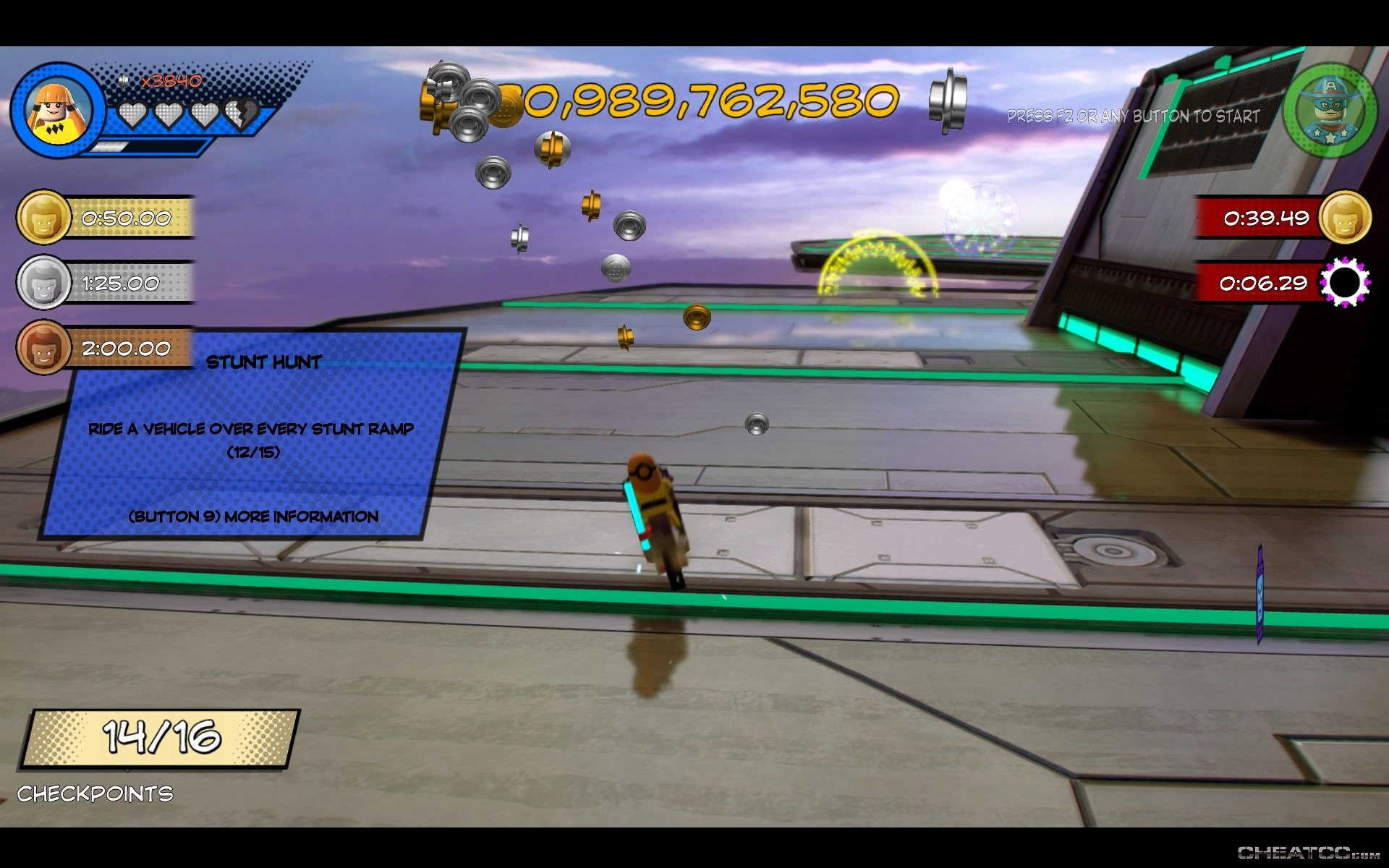 (13) On an Asgard-facing ridge in Sakaar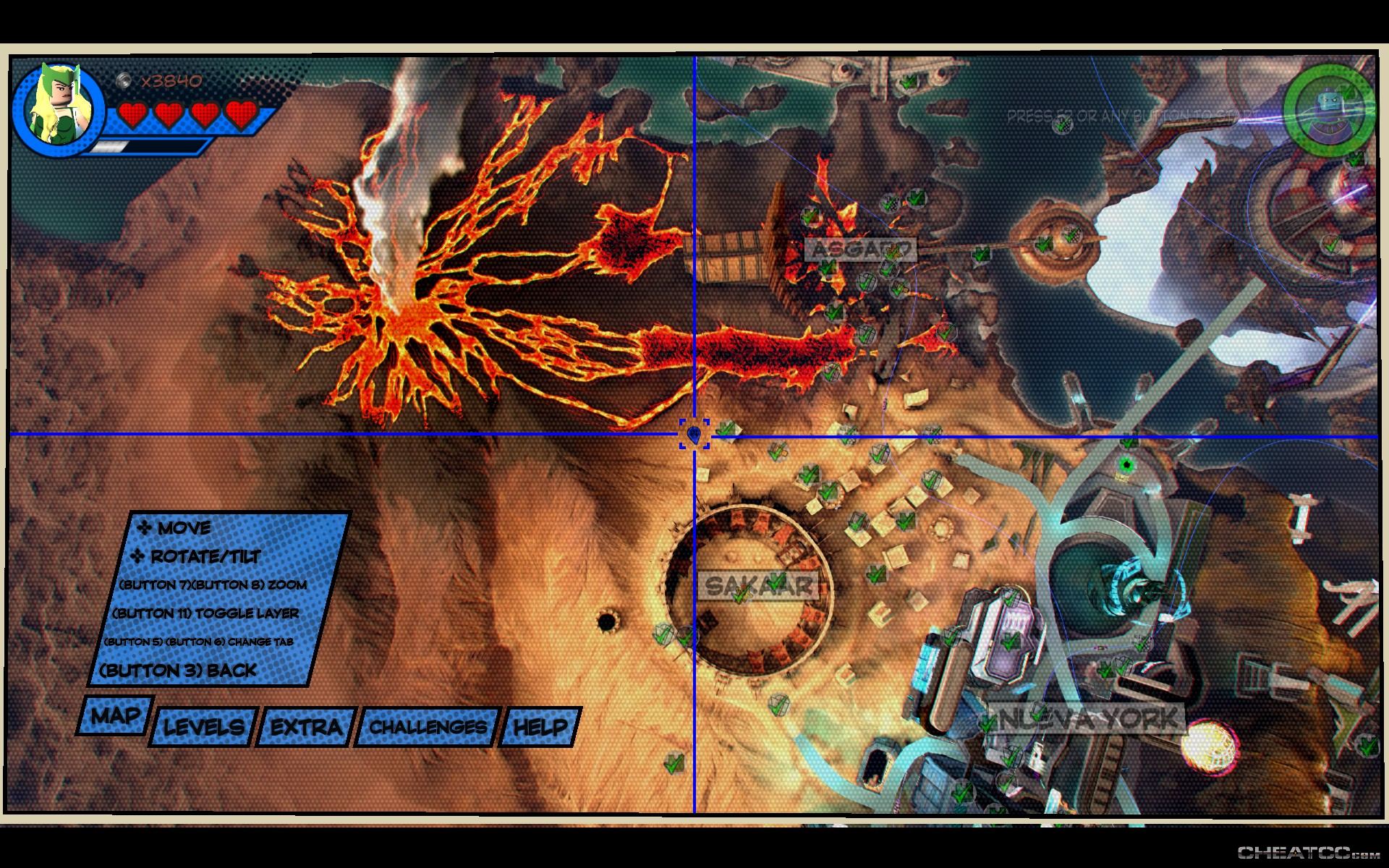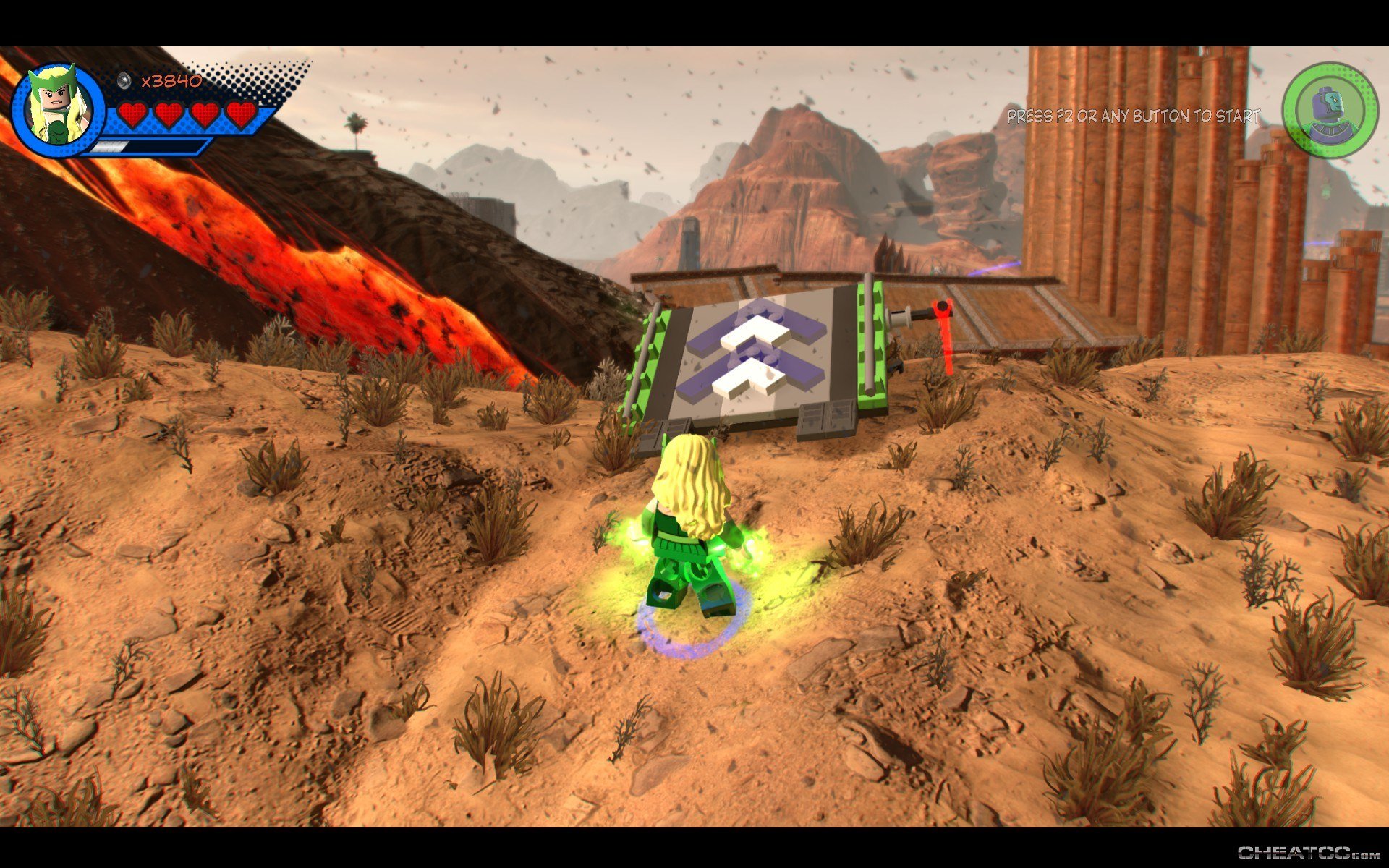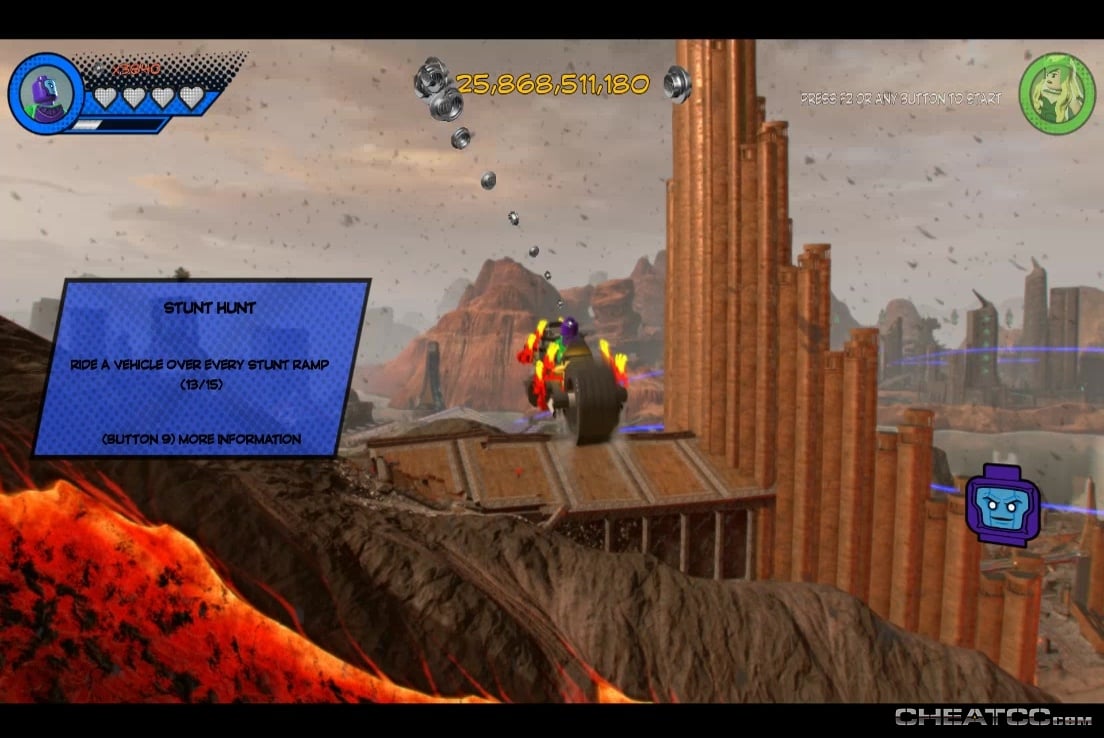 (14) On the K'un Lun side of the waterway in the Hydra Empire.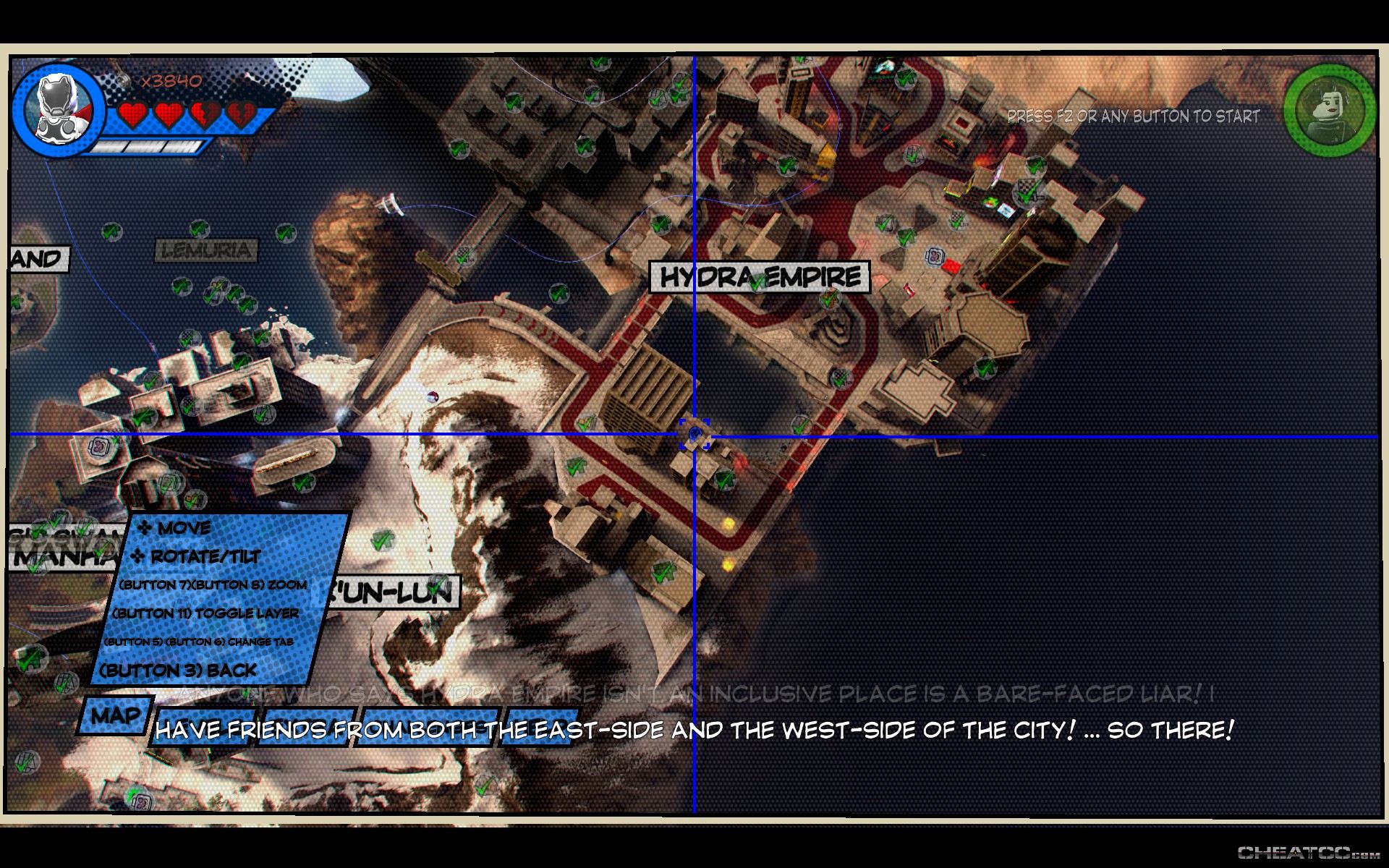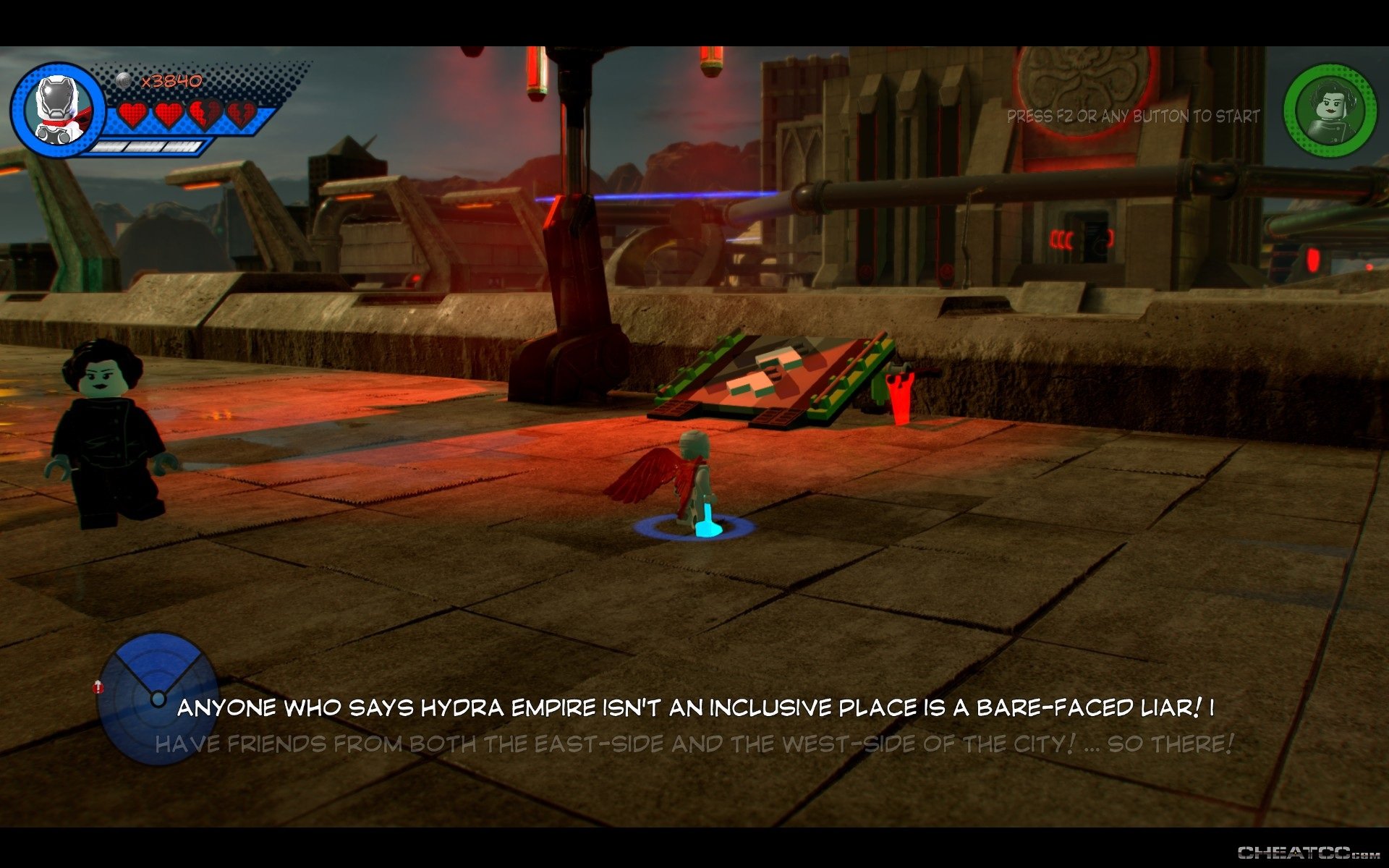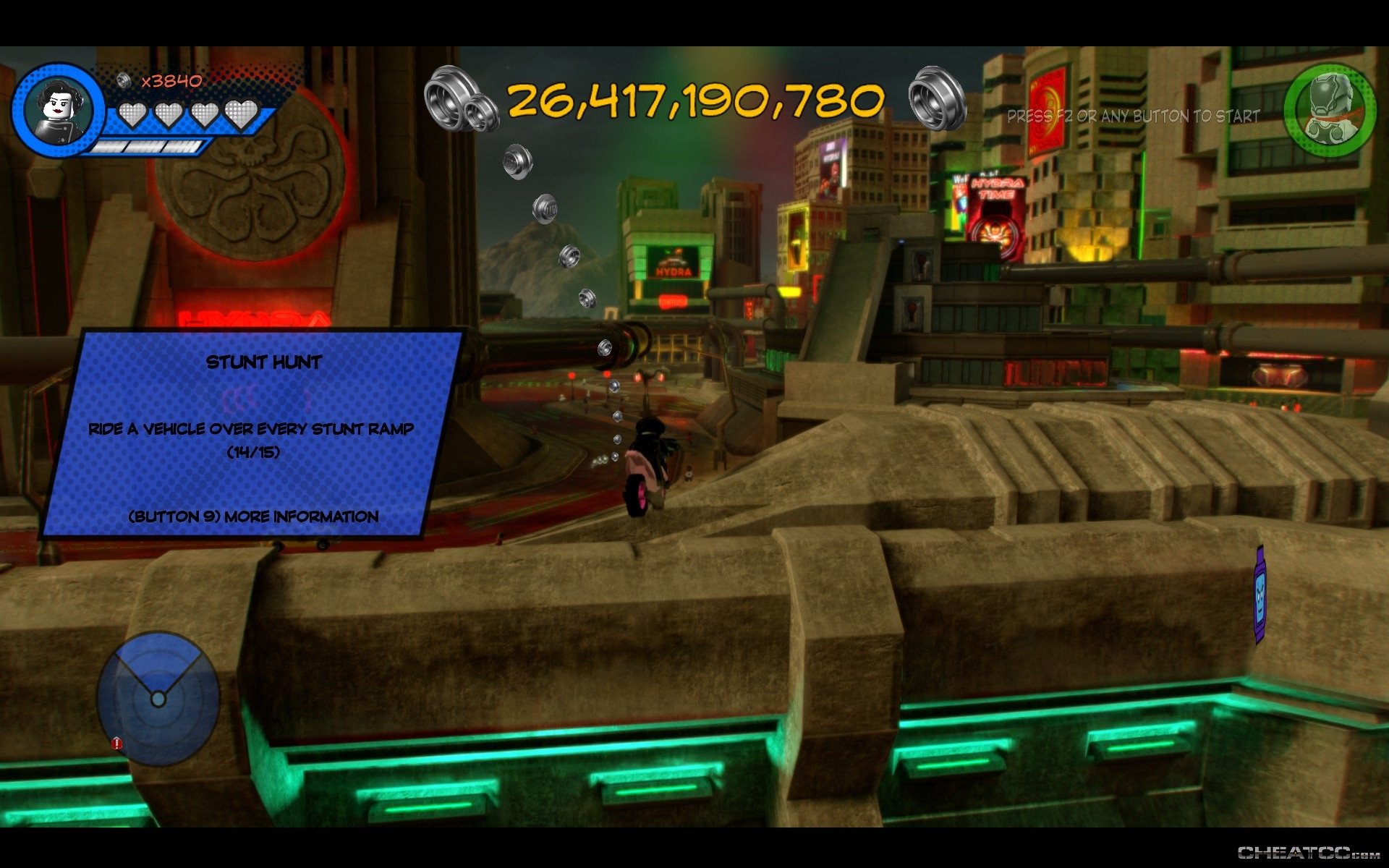 (15) Near the source of the water in the Old West, just before the waterfall.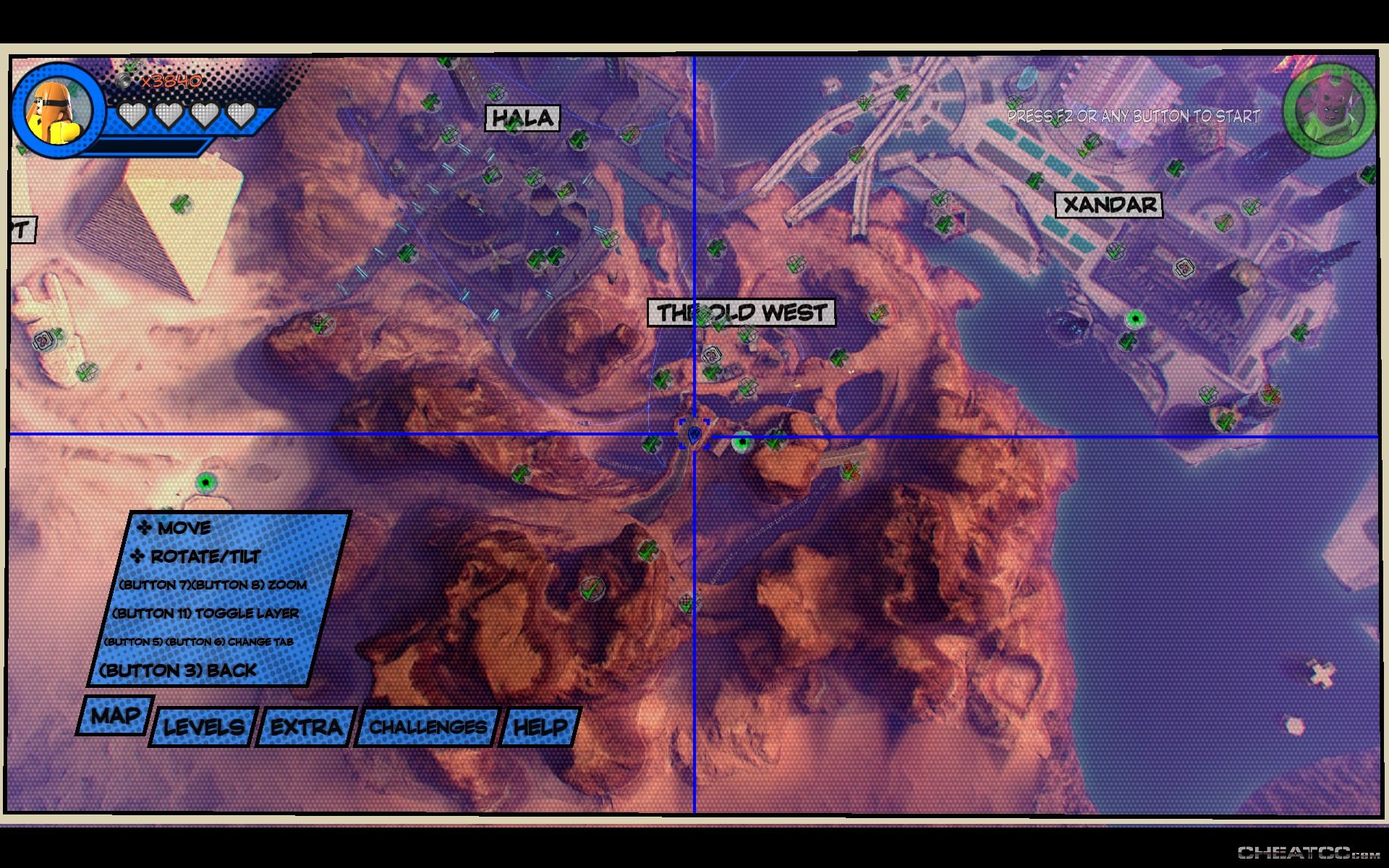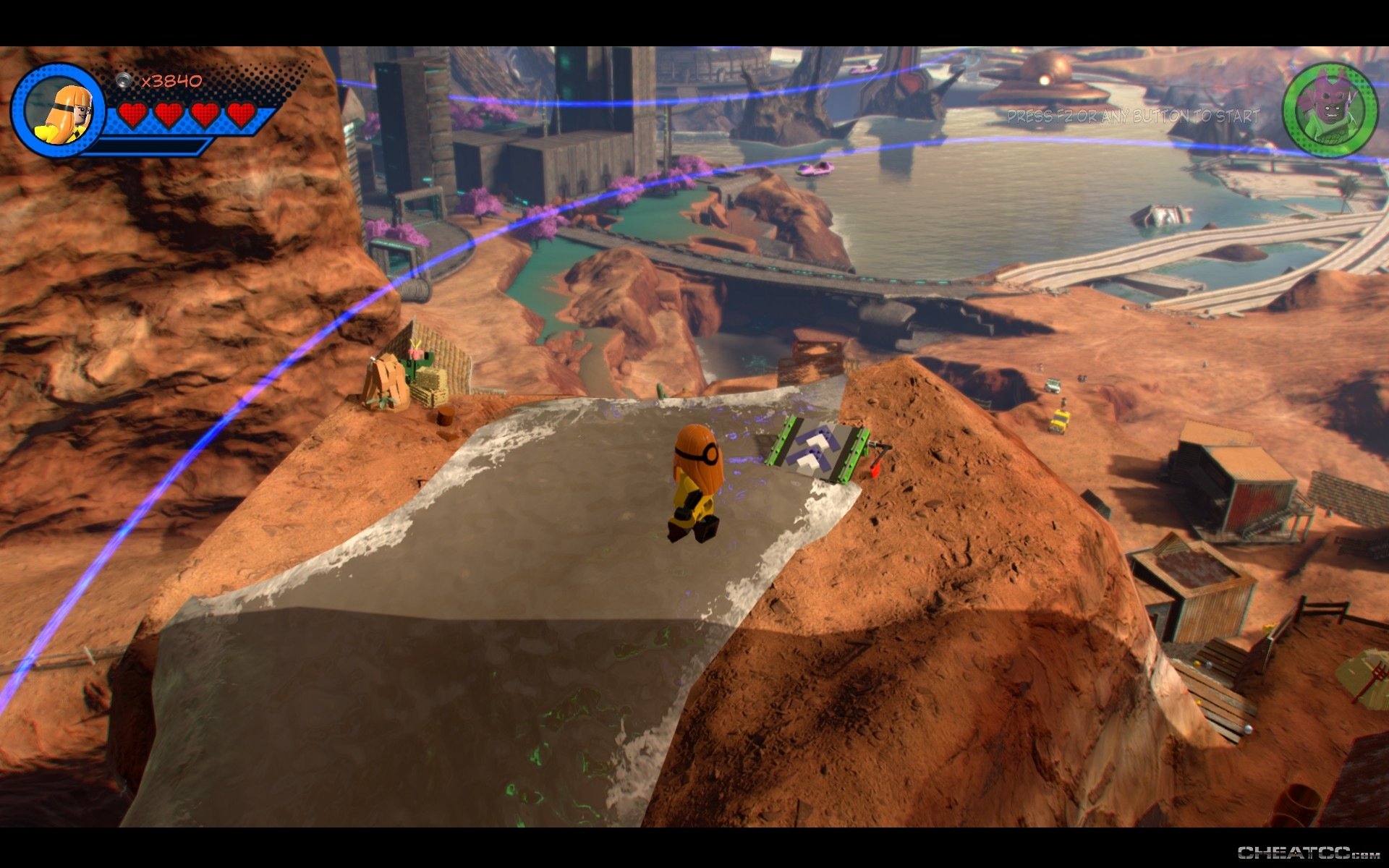 Pop all the stunt ramps at least once to unlock Crossbones' Truck.