Tinker Toyed
Halfway up the Oscorp building in Manhattan, find a deadly jumping puzzle.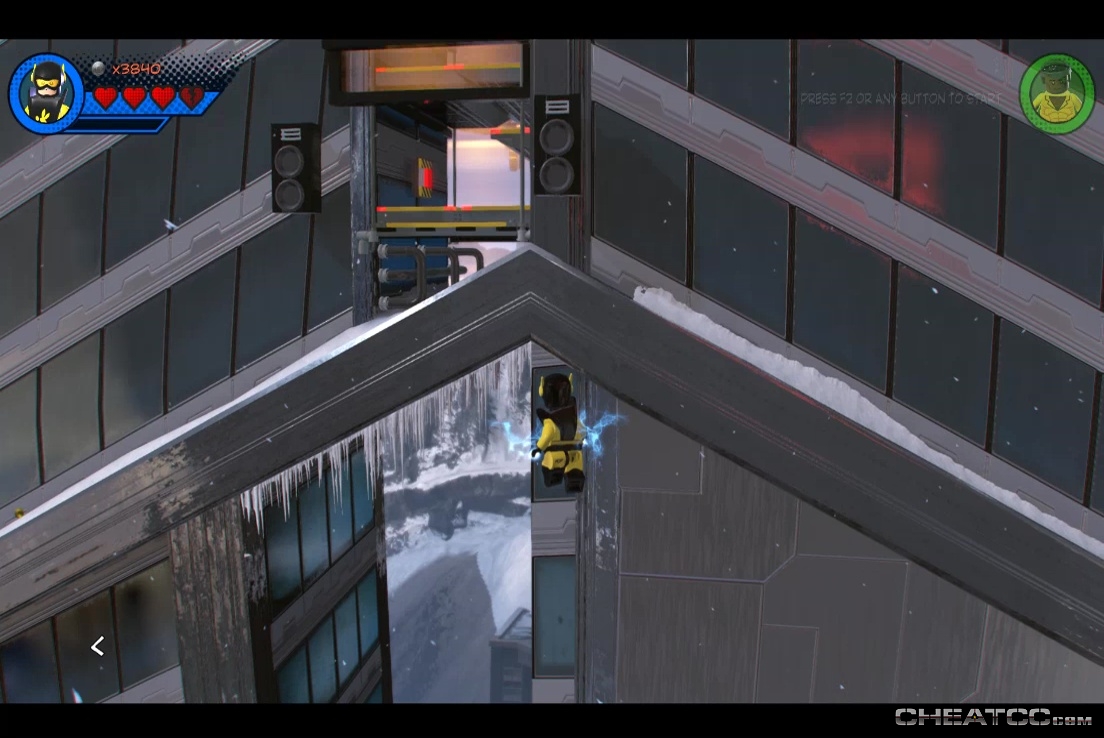 Press the button to begin. Flying and webslinging don't work in here, so it'll have to be jumps. Unfortunately, the jumping here is at least as buggy as any other acrobatic race, with the added factor of the death lasers creeping up from below. See what works for you, but Arizona Girl is a surprisingly strong choice- her non-flippy double jump allows her to compensate for some of the course bugginess, particularly the ledge where it's hard to avoid hitting your head (wall crawling powers seem to add more problems than they solve).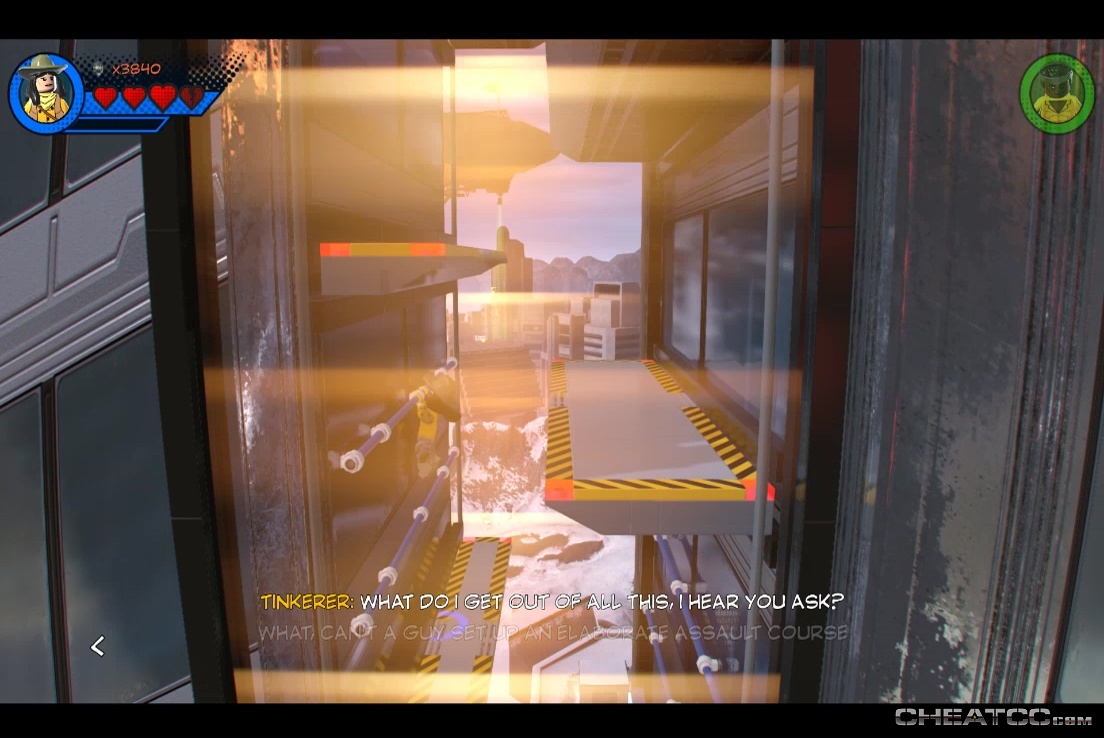 If those ledges do become a problem, consider jumping straight up, then using your double jump to get across the chimney. Also remember that you can only hang onto the blue ladders for a few seconds before you have to jump. Keep at it to eventually scale the tower, press the button up top, and earn your brick.