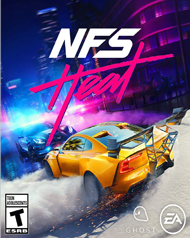 System: PS4, Xbox One, PC
Dev: Ghost Games
Pub: EA
Release: November 8, 2019
Players: 1-8 Player
Screen Resolution: 480p-1080p
Language and Mild Violence
It's Getting Hot in Here
by Jenni Lada
As a series, Need for Speed has been struggling for a first-place finish. Lots of past entries have had some major issues impairing gameplay, such as the 2015 entry's always-online requirement and questionable AI and Payback's disappointing police chases, handling issues, and Speed Cards. Fortunately for fans, there's no need to take Need for Speed: Heat behind the wall. While it isn't the best the series has to offer, it's a major improvement over past installments and encourages you to drop the hammer and drive.
Need for Speed: Heat draws upon the sorts of tropes we've seen in classic car movies like The Fast and the Furious. Players are a newbie to the racing scene with potential. You catch the eye of Ana Rivera, whose street racer crew is down a member after bad cop Lt. Frank Mercer ruined the former member's car and nearly murdered him. You get the opportunity to swiftly climb the ranks of Palm City's racing community, both officially during the day and illicitly during the nights. It's a classic tale of good versus evil, like Footloose with cars and (depending on your taste in music) worse songs. It's unremarkable and, within minutes of meeting Ana and Lt. Mercer, you will know how this story will go.
Still, it serves its purpose and lends weight to Need for Speed: Heat's day-night cycle. During the day, races are officially sanctioned. You're allowed to go as fast as you can and have fun when tearing up the roads during different sorts of events. It is all about earning that money. At night, you are public enemy number one. Your goal is to try and drive up your reputation by leading incredibly determined and aggressive cops on chases, building up a multiplayer, and getting to a safe house before you are caught. Fortunately, getting caught isn't the worst, as you'll still get some rep and lose some of your money. Daily Challenges appear to get more Bank and Rep, while you can also visit your garage to enable either Day or Night Racer Challenges to earn Rep during the day and Bank at night. Another perk is that visiting a garage or safe house lets you choose if it is day or night, so you never find yourself unaware.
The day and night cycle also ends up showcasing some of Need for Speed: Heat's greatest features and biggest flaws. In general, the progression loop feels pretty good. During the day, the difficulty of races aren't too taxing. Once you get out of the tutorial missions and build up enough Bank to buy one or two decent cars, you shouldn't have too much getting into third place or higher. Adjusting to drifting may take some time, as it involves steering into the turn, tapping the trigger, then holding the trigger, but there are ample opportunities to practice. If you feel like you aren't unlocking new activities due to your Rep being low, you could try being extra risky over a few nights by figuring out a good escape route, hitting some Speed Traps, driving past some police, then (hopefully) breaking their line of sight as you head toward a garage or safe house you've designated.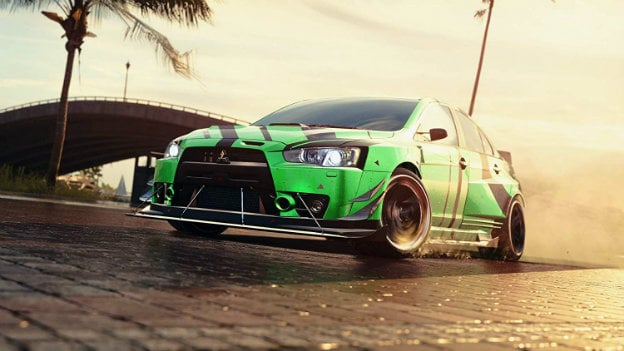 You also get to really see the majesty of Palm City at night. The cars consistently look amazing in Need for Speed: Heat, and you have so many customization options. Once you start building up a name for yourself and dealers are willing to work with you, you can really trick out your ride (and yourself). If you happen to also be driving during a rainstorm, well, then it's just a delight. However, during the day things look very bland and boring. The environmental textures aren't great, the architectural design of most buildings is pretty forgettable, and you realize exactly how sparse this metropolis is. For a city that so highly values racing, there is a distinct lack of cars on the road. On the plus side, there's an arcade-y element to this installment, so you're not going to be penalized if you hit cars, run into barriers, and take down trees.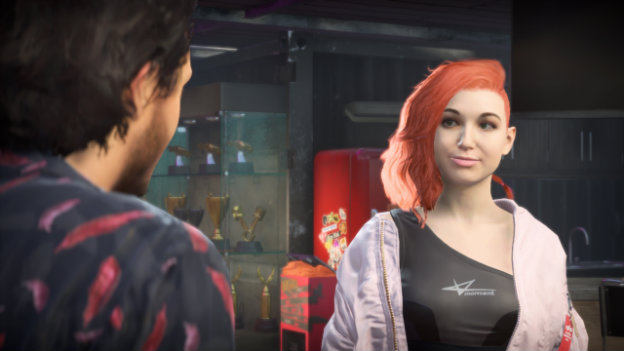 It's especially great if you happen to go online. Now, don't worry; Need for Speed: Heat can be played offline. You don't need to connect to the internet. But, if you do, you can use that to your advantage. Getting to race against actual other people during the day is fine, but it can give you a critical tactical advantage at night. The cops are crazy here, and they will relentlessly hunt you down. If you can race with other actual people, then get the cops to go after them instead of you, it can be a huge help.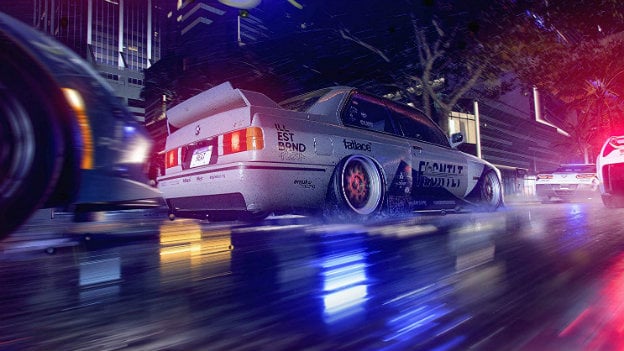 The one other thing to know about Need for Speed: Heat is, while the city feels rather lifeless, there are always things to do and find. After all, there are over 120 cars. You don't have to worry about microtransactions to get things, as you can earn them all. You can drive through police billboards, look for graffiti, head into Drift Zones, perform Long Jumps, and get through Speed Traps in the 18 districts around the city. You have cosmetic options like decals, different horns, and spiffy nitrous oxide.
Need for Speed: Heat is a sign that the series may try to unlap itself. Other racing series, like Forza, have pulled into the lead. While this installment isn't the most innovative, that isn't what Need for Speed needs right now. It needs to build up a solid foundation again, so it can get itself into a good position to ride the slipstream behind other titles, ready itself, then overtake it to possibly come out on top. There are some strong elements here, and the balance between day and night activities can provide a good loop. It handles well, not letting obstacles get in people's way, and gives folks a lot of extras to shoot for. Yes, it could use a more lifelike world, a more interesting story, and a better soundtrack. But, what's here is fun. That's what matters most right now.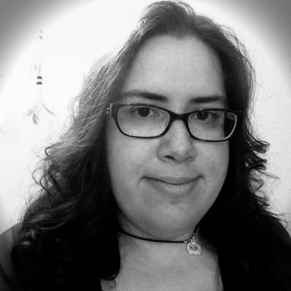 By
Jenni Lada
Site Editor
Date: 11/12/2019
Game Features:


Take chances, take victories lay it on the line in the speed Hunter showdown by day, competing to win bank in race, Drift, and off road events.

Be unruly, be expressive With even more options to customize your stable of cars as well as personalize your identity behind the wheel.

Beat the heat you'll have to go out of your way to rile up the cops patrolling palm city during Daylight hours; But after dark the rules change when a Rogue task force comes out to play; now they're on the hunt for you and your wheels.