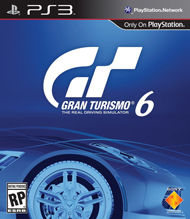 System: PS3
Dev: Polyphony Digital
Pub: Sony
Release: December 6, 2013
Players: 1 (2+ Online)
Screen Resolution: 480p-1080p
Mild Lyrics
When Graphics Aren't Enough
by Matt Walker
I remember the first time I played Gran Turismo on the PSOne. I was at a friend's house and he had just received the PSOne as a gift and Gran Turismo was one of the games he got (the other was Final Fantasy VII, but that's a whole different story). We spent hours playing it, despite the fact that we both hated racing games. We thought they were some of the biggest wastes of time. After all, they usually just meant poor graphics, awful sound design, and meaningless accomplishments. Gran Turismo changed my mind completely, and changed my gaming habits forever.
Part of the magic of Gran Turismo has always been the work you have to put into it. The hours spent gaining access to certain cars. The precision it takes to achieve gold on your license tests. It was just what you came to expect, and for the most part, it was what you wanted in a racing simulator. However, times have changed - not only the mentality of gaming, but gamers as a whole. Can the amount of extra work synonymous with Gran Turismoreally survive in this day and age?
The simple parts first. In Gran Turismo 6 the graphics look wonderful. It's really no surprise honestly, as this is one area in which Polyphony Digital has always been able to excel. Seriously, this game is gorgeous. For example, during your replay after the race, you will see some truly outstanding textures and lighting effects. For the most part, it is astounding that these graphics are on the PlayStation 3. Because of this, I, like many others, will not be able to contain my excitement for what the recently announced Gran Turismo 7 will bring visually.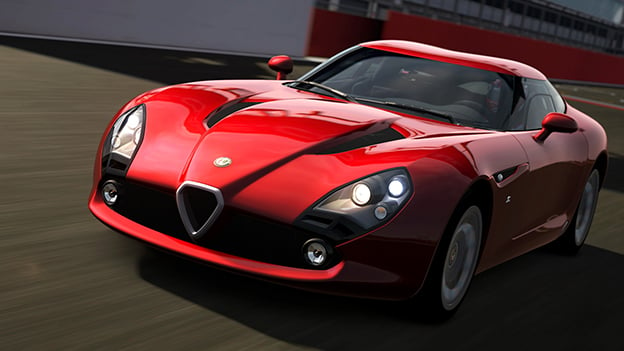 The visuals continue to impress as you look at the gorgeous tracks Polyphony Digital has created. Of course, having older favorites appear is a pleasant surprise, but adding to it such famous tracks for the Silverstone Circuit, Goodwood Hillclimb, and Willow Springs International Raceway, only helps continue the immersive experience you get from Gran Turismo 6. Unfortunately, the biggest offender of the graphics are the older model cars. It's not that they look bad, just an obvious sore thumb when compared to some of the other more beautiful models.
While it is fascinating to have the option of buying older classic modeled cars (and Gran Turismo 6 has plenty), there are certain models carried over from previous entries that probably need to be left in the garage--or put on the used car lot.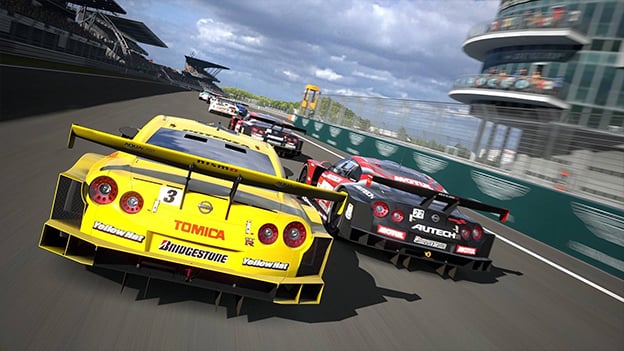 The used car lot is back once again, only this time it is not the mundane chaos it was in Gran Turismo 5. Instead of you playing Russian Roulette with the used car section to find that one car, all vehicles have been made available under their manufacturer. Since most of the models available in Gran Turismo 5 were hidden in the used car section, it is a good step forward to see the cars no longer separated into standard and premium categories.