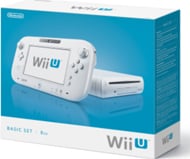 System: Wii U
Dev: Nintendo
Pub: Nintendo
Release: November 18, 2012
Players: 1 (2+ Online)
Screen Resolution: 480p-1080p
This Could Be Nintendo's Best System Yet, But I Can't Be Sure.
by Josh Engen
The WiiU hasn't enjoyed the same level of media stardom as its predecessor thus far, but with Nintendo's latest system hitting the market over the weekend, they have officially kicked off the next generation of gaming consoles. However, for all of its innovation and newfound power, the Wii U still doesn't feel like it's elbowing its way into Microsoft or Sony's wheelhouses. But that's a good thing.
Wii owners will probably feel a bit of déjà vu when they unbox the little system. It looks and feels very much like the Wii. The console itself measures about 11 inches in length and weighs about three and a half pounds. Those of you who preordered the Deluxe Edition found a shiny, black system inside the box, complete with a charging station for the GamePad, a couple of stands for the console, and a copy of Nintendo Land.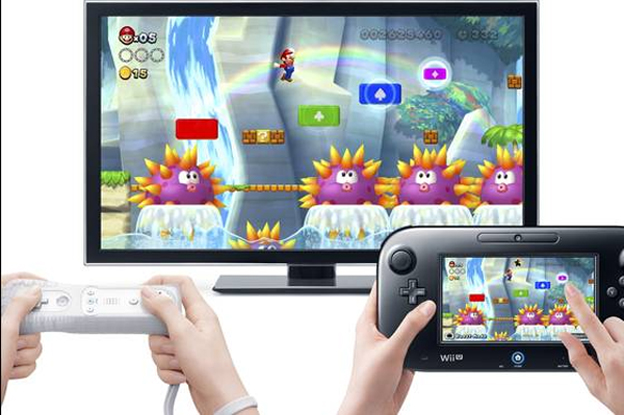 Aside from the usual suspects (power button, disk drive, etc), the front of the unit sports a couple of USB slots and full-sized SD card bay. Predictably, the back of the Wii U has all of the primary cable connections like power, motion sensor bar and an AV port and HDMI port (finally).
The system itself is a massive powerhouse, at least compared to the Wii. It sports an IBM multi-core processor (which is purportedly slightly less powerful than an Xbox 360) and 2 GB of RAM (compared to 512mb in the Xbox 360, and 256mb in the PS3). It also contains a Radeon HD graphics card, which we don't know a whole lot about at this point. However, we do know that the GPU is based on AMD's Radeon HD 5000 "Evergreen" series, which is purportedly significantly more powerful than any of the competition's hardware.
So, processor aside, the Wii U packs a far more powerful punch than Sony or Microsoft's systems, but let's not forget that those units have been on the market for six and seven years respectively. And, even though it will probably quickly become outpaced by the competition in the upcoming years, it's been a while since a Nintendo system had more power than the other big-name consoles, so a small celebration is probably in order.
However, getting hung up on the console's hardware would be a huge mistake. Nintendo isn't in the business of impressing their customers with power; they're in the business of innovation.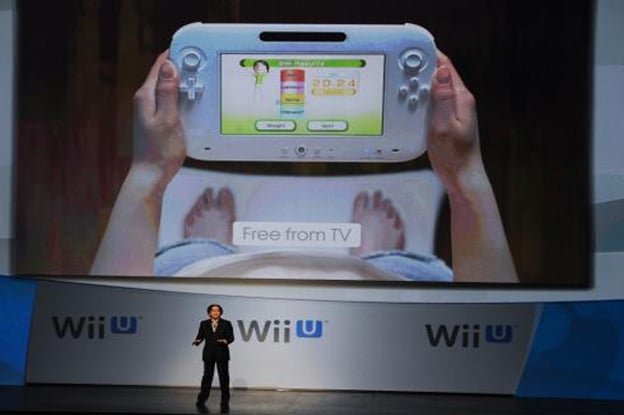 The Wii U's GamePad is the centerpiece to Nintendo's new vision for the future. It's around 10 inches across and houses a 6.2-inch, 16:9 touchscreen, which is the hub of your entire Wii U experience.
The touchscreen itself could have used a little more time in the oven. It seems unfair to compare the touchscreen to Apple's iPad, but if you can think of another touchscreen industry standard, I'm all ears. So, when compared with an Apple's touchscreen tech, the problems become readily apparent.
The level of inaccuracy can be pretty disappointing at times. As you use the onscreen keyboard, you may often be forced to retype several letters, and there's often a significant amount of latency between the console and the GamePad. Anyone who's tried to use the touchscreen to operate the Netflix interface is obviously aware of what I'm talking about.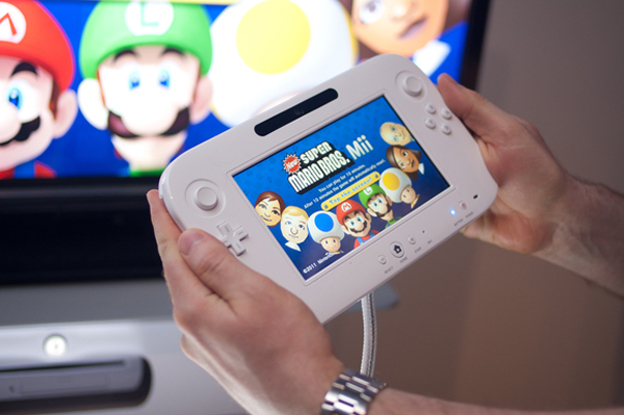 However, once you get into a game, all of the complaints seem to disappear. The Wii U's launch lineup, especially Nintendo Land, has done a spectacular job at showcasing the GamePad's unique interface options without accidentally highlighting the drawbacks. So, perhaps the problem isn't in the touchscreen itself, but in Nintendo's software interface.
The thing is, Nintendo's interfaces have never been great, and the Wii U is no exception. Many of its core elements are buried under a mountain of confusing finger swipes and button clicks. For instance, last night, Cheat Code Central's editor, Josh Wirtanen, and I fumbled around on the phone for about a half hour trying to figure out how to add one another to our respective friends lists. Obviously, much of this time was spent hurling lengthy insults at one another, so it's not entirely Nintendo's fault, but considering the developer's gigantic social networking push, you'd think that the friends list would be more centrally located.
For the most part, however, players won't have many problems finding their way around the Wii U's interface. In fact, several of the options are far easier to operate than they probably should be.
One of these options is the GamePad's universal remote function. Yes, you can operate your television with your newly purchased Wii U, and the setup is remarkably simple. This functionality is obviously a part of Nintendo's big push to take over your entertainment center. In the near future, Nintendo will be rolling out their TVii application, which will allow users to control their live TV feed from the Wii U. It will also add DVR functionality. It sounds a little like Google TV, only, you know, functional.
Until TVii arrives, though, we'll have to make do with standard streaming services like Amazon, Hulu Plus, and Netflix.