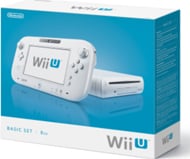 System: Wii U
Dev: Nintendo
Pub: Nintendo
Release: November 18, 2012
Players: 1 (2+ Online)
Screen Resolution: 480p-1080p
The funny part is that the Wii U's GamePad often render's the television useless. As I was playing through several stages in New Super Mario Bros. U, I suddenly realized that I hadn't looked at my television in some time. So I used the Wii U's universal remote function to change inputs and watched an episode of Knight Rider while I punished one of Koopa's kids. Impressed? I was.
I've already heard about several reviewers complaining that the GamePad feels cheap, but that's a complaint that you can probably ignore. Some people equate weight with value, but since I'm not one of those people, I can safely report that the Wii U does not feel cheap at all. The build itself is solid, lightweight, and functional. In fact, if it were any heavier it would make several game types more difficult. My arms are very small and weak, and they wouldn't be able to hold the device upright for long enough to complete so many rounds of Nintendo Land's The Legend of Zelda: Battle Quest if not for the lightweight build.
Also, speaking from experience, it can easily withstand a fifteen-month-old baby's desire to smash it on a hardwood floor. So, unless you're planning to stand on it, I think you're probably going to be fine.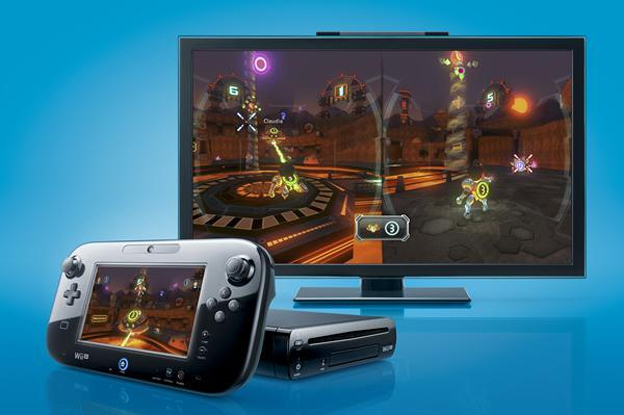 Now, even though I may have underlined several of the Wii U's most obvious problems, because that's the job of any reviewer, don't confuse this with a lack of affection for the console. I genuinely love what Nintendo has done with the Wii U. Their concept of asymmetric gameplay could genuinely revolutionize the industry in the same way that motion controls did.
And the Wii U is, without a doubt, the logical next step for Nintendo. Not only does it build on the Wii's motion gaming philosophy, it draws inspiration from the wildly successful DS handheld, and it reintegrates Nintendo into the hardcore gaming realm.
Before I had a chance to spend some quality time with the Wii U, I was worried that Nintendo was beginning to lose focus on their market. By edging back into the hardcore market with titles like Assassin's Creed III, Darksiders II, and Mass Effect 3, Nintendo is obviously taking the fight to Sony and Microsoft's doorsteps. And as I played with the console, it became clear that they haven't lost focus. They're positioning themselves back into the center of the gaming market. The Wii U may not be the go-to system for every hardcore gamer, but it doesn't need to be. It's everything that a hardcore gamer needs at this point in time, but it's also the perfect choice for a family room, a college dorm, or a community center.
Nintendo systems are all about potential and creativity, and considering that the console builds upon everything that's made Nintendo successful in the past, while adding a boatload of extra functionality, there's a good chance that this could be Nintendo's best system yet. But only time will tell.
By
Josh Engen
Contributing Writer
Date: November 19, 2012
Game Features:


Discover new ways to play together with the innovative Wii U GamePad controller.

Enjoy brand new games from your favorite gaming franchises.

Experience up to full 1080p HD for the first-time ever on a Nintendo gaming console.

Play almost all of your favorite Wii games & accessories on the Wii U console.