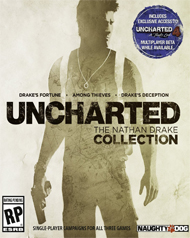 System: PS4
Dev: Naughty Dog
Pub: Sony Computer Entertainment
Release: October 9, 2015
Players: Single-player, multiplayer
Screen Resolution: 480p-1080i
Blood and Gore, Crude Humor, Language, Mild Violence, Tobacco Reference
Naughty Dog also included some bonuses like difficulty settings, a photo mode, and a speedrun mode. At the time of this review, I have not had the time or courage to unlock the new brutal difficulty; however, it's there for completionists. Also attached is the continuous speed run, which just tracks your gameplay time during the normal campaign. The appeal is that you can compare your best time with your friends'. Unfortunately, Uncharted: The Nathan Drake Collection does not come with multiplayer; however, players will have access to the Uncharted 4: A Thief's End multiplayer beta, which we'll receive on December 4, 2015. I'll begrudgingly admit that that's a fair trade.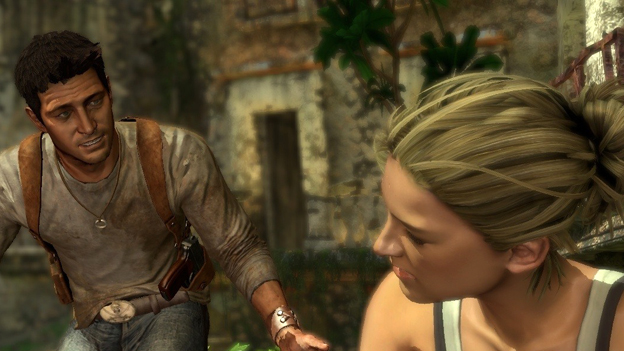 The only other complaint, which might be nit-picky, is that the collection has a glaring omission: Uncharted: Golden Abyss for the PlayStation Vita. Naughty Dog has considered including the portable game before, but it ultimately decided to against it due to the three PlayStation games being perfectly paced for leading up to the final game in the series. Still, considering that the PS Vita is now a legacy console, it would have been nice to introduce the portable game to fans who didn't have a chance or reason get a PlayStation Vita - not to mention that the collection will always remain incomplete.
Prior to Uncharted: The Nathan Drake Collection, each Uncharted game was already a technical masterpiece, and Naughty Dog did an excellent job of making it enticing to me to marathon through the series. Fans who have already played the PS3 games will be pleased with the improvements, and newbies interested in Uncharted 4: A Thief's End will have the perfect place to start.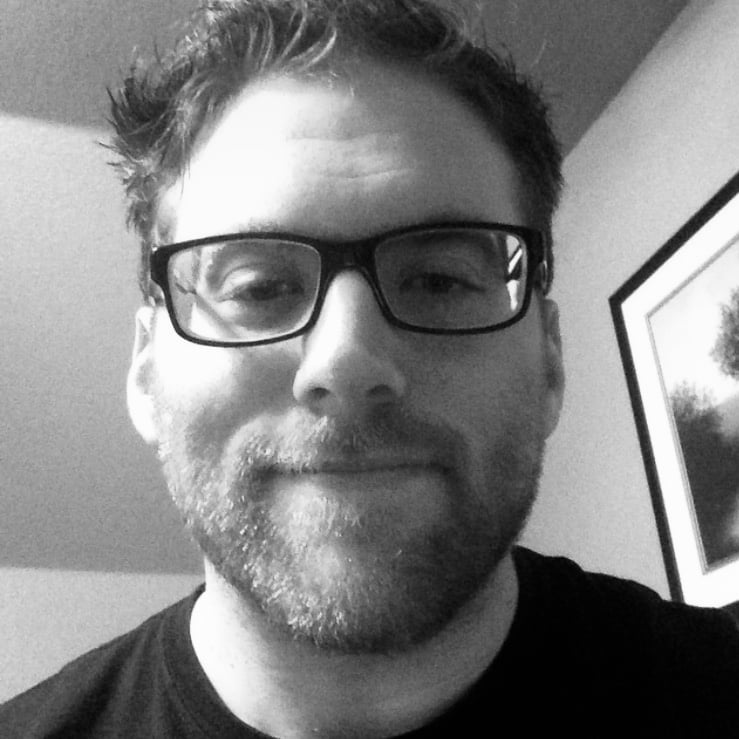 By
Garrett Glass
Contributing Writer
Date: September 30, 2015
Game Features:


Unparalleled Story - Play as Nathan Drake across a trilogy of thrilling, white-knuckle adventures. Experience Drake's relationships with those closest to him, as he struggles to balance adventure and family.

New Trophies - Brand-new trophies created exclusively for UNCHARTED's debut on the PS4 system.

Photo Mode - Freeze gameplay at any time and take control of the camera to capture your most memorable moments from the trilogy to share with friends directly from your PS4 system. Utilize graphical filters, camera controls, and other options to customize your shot.

UNCHARTED 4: A Thief's End Multiplayer Beta - purchasers of UNCHARTED: The Nathan Drake Collection will receive exclusive access to UNCHARTED 4: A Thief's End multiplayer Beta while the Beta is available.