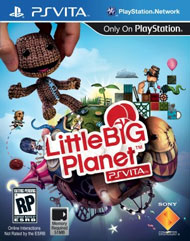 System: PS Vita
Dev: Tarsier, Double Eleven
Pub: Sony
Release: September 25, 2012
Players: 1
Screen Resolution: 544p
Comic Mischief, Language
Then I tried homemade levels from the other perspective. The level creator was a little overwhelming to me at first, but I quickly caught on, and I think it will be a huge selling point for LBP Vita. All of the tools from LBP 2 appear here, but with two major differences: You can create levels using the touchscreen, and there's a "Memorizer" function that allows players to save their progress in your levels.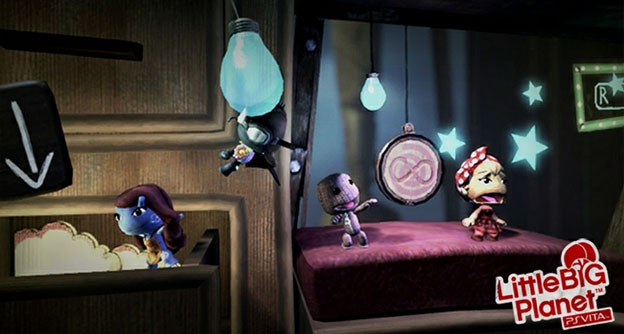 One of my many complaints with ModNation Racers: Road Trip was that the track designer had a lot of lag, but Sony's developers have finally overcome this obstacle. In LBP Vita, you can select a material and then paint it on with your fingertips in real time. In most games, "level creation" feels boring and mechanical, but here it feels like an elementary-school art project—the act of designing is part of the fun, not just a chore you do to achieve your vision.
Simply put, I want more of everything I saw in LittleBigPlanet Vita. I want more story, more user-created levels, and more time to mess around with the creation tools myself. A lot can happen between now and the game's release in late September, but this deserves to be on everyone's most-anticipated list.
By
Robert VerBruggen
Contributing Writer
Date: August 8, 2012
Game Features:


The creative platforming fun of the LittleBigPlanet franchise comes to the PlayStation Vita handheld gaming system.

Introducing new ways to play, including front and rear touch control, tilt functonality, and much more.

Multiplayer fun with pass 'n' play, multi-touch, and online play modes.

Access thousands of games online, created by fans like you, and enjoy new gaming experiences every day.

Create with new touch tools and all the familiar Popit tools and costumes from LBP2 (PS3) to develop simple or complex games for everyone to enjoy.