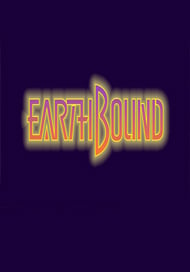 System: Wii U
Dev: Ape, HAL Laboratory
Pub: Nintendo
Release: July 18, 2013
Players: 1
Screen Resolution: 480p-1080p
Fantasy Violence, Mild Blood, Suggestive Themes, Crude Humor
EarthBound was a graphically intense game in its era, to the point where Nintendo had to struggle just to fit all the programming into a Super NES cartridge. The visuals have translated wonderfully onto the Wii U. Whether playing on the television or the GamePad, the limited spectrum of colors look great, and there is no choppiness in the animations whatsoever. In fact, though there are no visual enhancements in this port, it looks better than before, since back in the 90s, bulbous televisions were littered with tint and contrast issues (at least mine was).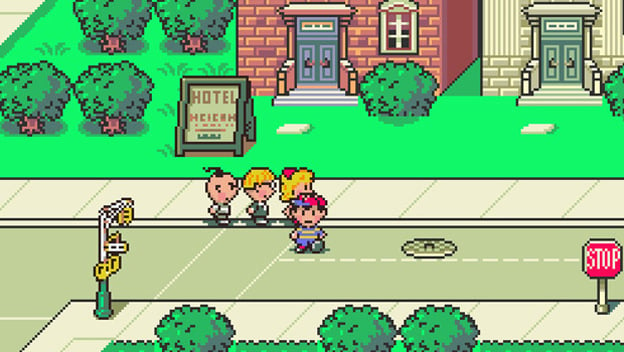 The soundtrack for EarthBound has its own history, with over a hundred original orchestrations that took up a third of the cartridge space on the SNES version. With a mix of wacky, off-tune compositions, beach bops, jazzy jives, and more traditional RPG fanfares, your ears will always have something interesting to listen to.
If EarthBound was simply a great classic game, the hype around this surprise Virtual Console entry would only be mediocre. No, what makes EarthBound's release so alluring is the rarity in which we have been treated to it. Only the second title of the series ever made it to North America, with European audiences not even getting that. And unlike many Nintendo marquis titles that have seen regurgitated ports on the Wii and the DS family consoles, EarthBound has eluded even that. There has been nothing since 1995, nothing except rabid fans crying out for Nintendo to deliver this gem. For proof of its popularity, simply check the community in the Miiverse, which at the time of this review has surpassed 13,000 posts, and will quickly overtake every other game in the forum. We have EarthBound once again, and there is much rejoicing. Now it is time for us to shout at Nintendo to localize the other two games of the series.
By
Sean Engemann
Contributing Writer
Date: Jul 23, 2013
Game Features:


Immerse yourself in a truly original, funny game with quirky characters, dozens of places to explore, and an intelligent combat system featuring yo-yos and dirty socks.

Return to Onett, Twoson, Threed, Fourside, and other wacky destinations to liberate the locals and catch a concert while you're at it.

Grab your baseball bat, a couple of cookies, and work those psychic powers to keep you ahead of every encounter.