October 8, 2017 marked the 25th anniversary for the infamous Mortal Kombat franchise. These violent fighters have been breaking bones and making waves ever since the 90's. We've been there, through all the good and all the bad, and feel like this is a great opportunity for a celebration. While Mortal Kombat may not be a hot-button topic of controversy in 2017, the series is on top in a way it hasn't been in a long time. So let's take a look back at the past 25 years and some of the coolest things that happened in, around, or because of the games.
Schoolyard Scuttlebutt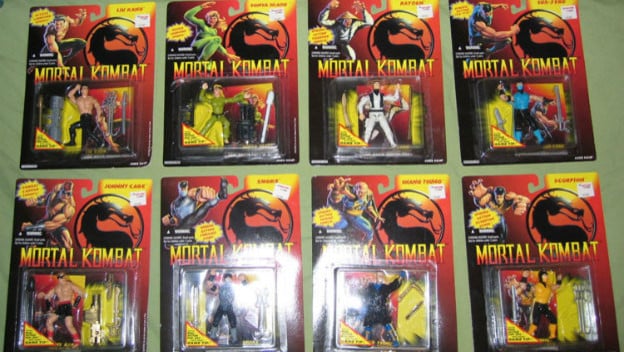 Being a kid in grade school, when Mortal Kombat was new, was awesome. It was this thing everyone knew about to some degree, but the varity in experiences with it was all over the place. Kids who had access to Mortal Kombat in some form were akin to royalty to the more sheltered kids at school. Some kids even had the action figures and would bring them in, showing them off like they scored something on the contraband list. It was the first time controversial video game violence was accessible on that level, with something making headlines playable on a Super Nintendo or Sega Genesis.
The Movie(s)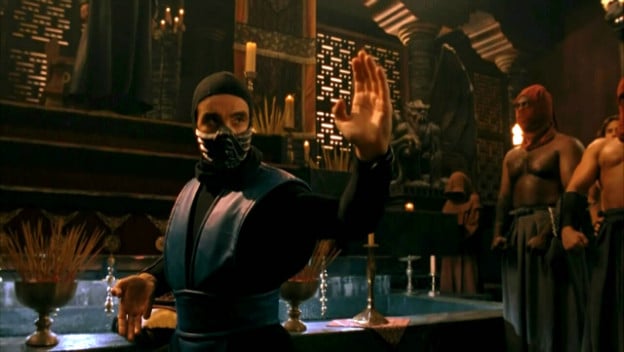 Say what you will in retrospect about the Mortal Kombat movie, but you can't deny its cultural impact at the time, nor its box office success. This movie also launched the career of Paul W.S. Anderson, who would go on to be the Resident Evil movie guy as well. Mortla Kombat was a solid, campy take on the game series that took its source material at face value, something many game adpatations struggle with.
Crazy Guest Characters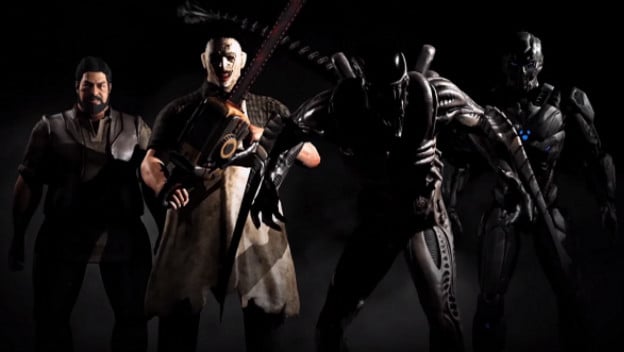 Mortal Kombat didn't have a long history of guest characters, but under the Warner Brothers ownership things have become really weird. From Freddy Kreuger in Mortal Kombat 9 to Jason Vorhees, Leatherhead, Giger's Alien and more in Mortal Kombat X/XL , it's hard to say Mortal Kombat doesn't ever try new things. These characters being announced as DLC brought tons of eyeballs to the franchise, further reminding us of the series' lasting brand power.
The Comeback Story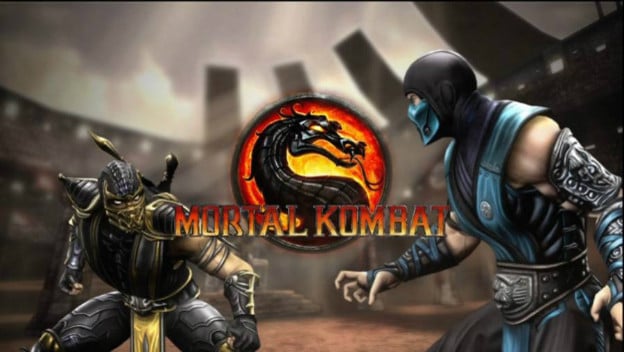 Few things in games are as fascinating as the turbulent history of Mortal Kombat and its publishing houses. New fans only know NetherRealm as the AAA juggernauts under the Warner Bros. umbrella, but older fans know the days of Midway quite well. During the PlayStation 2/Xbox/Gamecube era especially, Midway and NetherRealm struggled to bring Mortal Kombat to the 3D space. Games like Mortal Kombat vs. DC Universe would even be blamed for bankrupting the company. But when Mortal Kombat 9 brought the brand back under new management, the industry went nuts. Everyone loves a good comeback story.
Injustice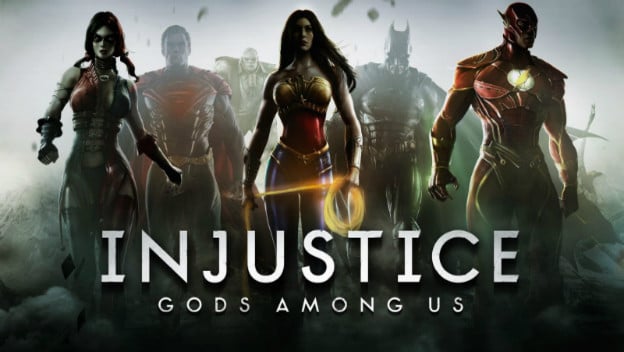 Injustice definitely deserves its own entry on this list. Injustice wasn't the first attempt, Mortal Kombat vs DC Universe was the first attempt, and was an extraordinary failure. Time will tell what happened, but the game was a wreck and put a huge damper on the reputations of both brands. But things happened, and Injustice brought the idea of a similar game back for another try. And it generally worked, moving even the NetherRealm fighting style forward along with its enormous, fan-praised storyline. Injustice even had a successful run in comic book form.
Legacy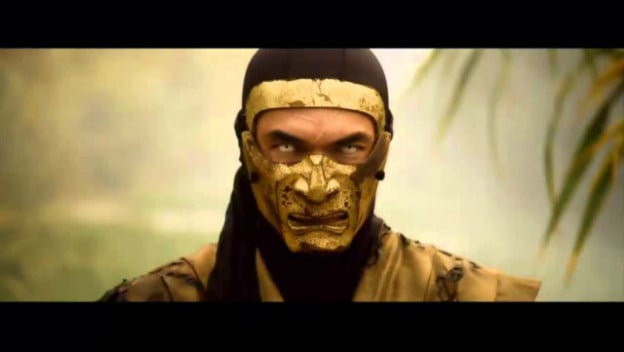 Fans have been chomping at the bit for a third Mortal Kombat movie, even after the issues with the second movie. Prayers seemed to be answered when a fan-film led to an official YouTube series called Mortal Kombat Legacy . The show ran for multiple seasons and even led to the creator working on a third feature film. That ended up going south, but the brand value is still high, and now James Wan is producing a new attempt.
Story Mode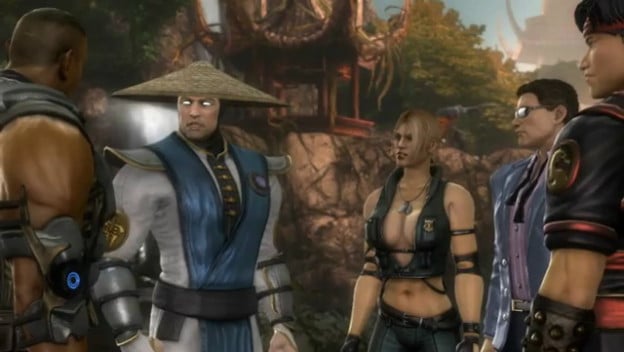 For better or worse, depending on who you ask, Mortal Kombat 9 changed the very fabric of fighting games forever. And it did so with two words: story mode. Mortal Kombat 9 's story mode was super ambitious; it was a chapter-by-chapter re-telling of the entire Mortal Kombat canon up to that point, told with cutscenes that seamlessly transitioned into battles. People went absolutely bonkers over this structure and have gone on to demand every subsequent fighter from any developer include such a casual-friendly feature. Varying degrees of success were achieved, but other huge fighting games certainly tried to emulate the experience.
Hellboy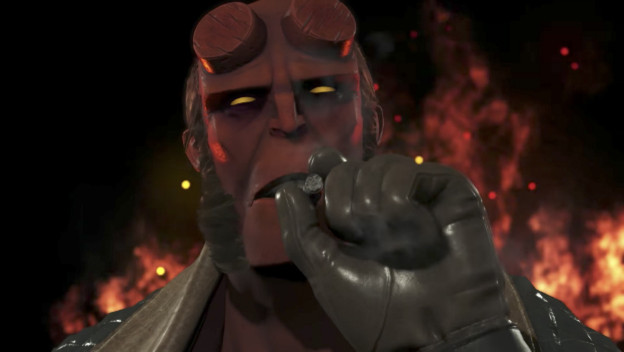 NetherRealm and Warner Bros. may hace celebrated Raiden (and Black Lighting) coming to Injustice 2 in time for the Mortal Kombat anniversary, but I celebrated another character who was annoucned around the same time. Injustice 2 will also feature Hellboy, a superhero from pseudo-indie publisher Dark Horse, on the eve of a new Hellboy movie preparing for production. As a character with a not so great history with gaming, seeing the character done up with the levels of production Injustice 2 is known for is an awesome experience.
Cyborgs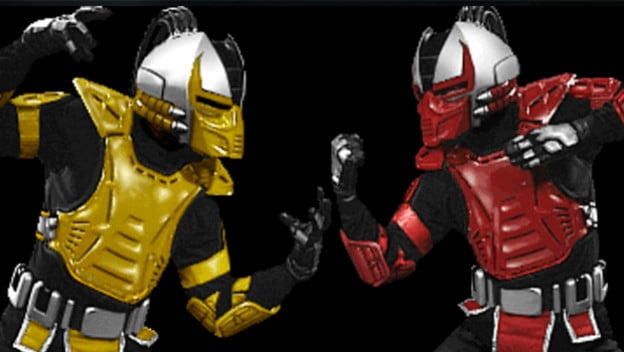 Mortal Kombat started as a salvage attempt for a game that was originally was about Jean-Claude Van Damme. The second game was about refining the fighting systems (and adding way more ninjas). The third game was just as hellishly weird as the developers could possibly think to get. It brought the world of Mortal Kombat to some sort of near-future dystopia, subsequently introducing "capital L Lore" to the franchise. With this came the cyborg characters, an intersection between Mortal Kombat 's goofy fantasy magic ninjas and early 90's sci-fi body horror. NetherRealm has never been afraid to get weird.
X-Rays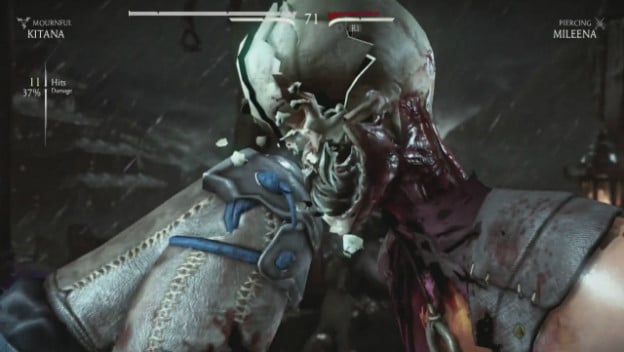 The final item on the list is arguably the most stunning evolutionary step for Mortal Kombat . The ninth game came out after the Street Fighter IV -led fighting game renaissance and right in the middle of "comeback mechanics" being a big trend. Mortal Kombat really only had fatalities and the like before, so the series introduced a new technique that, if landed, dealt big damage at the cost of a meter. These attacks were insanely brutal, featuring slow-motion rendering of breaking bones and rupturing organs. If that doesn't add some punctuation on what Mortal Kombat is, I don't know what will.