There's been a lot of discussion surrounding violence in video games lately. Games have come under more scrutiny than they've seen since the 90s, and several prominent figures have been quick to blame them (at least in part) for the tragedies that have been making news headlines for the last few weeks. However, as pretty much every gamer knows, there's a lot more to games than fragging people in Call of Duty and assassinating targets in Assassin's Creed , though even these seem to have a tenuous-at-best link to real-life violence. At any rate, here are some games that show how sometimes all you need is love, kindness, or just a whole lot of cuteness.
Moss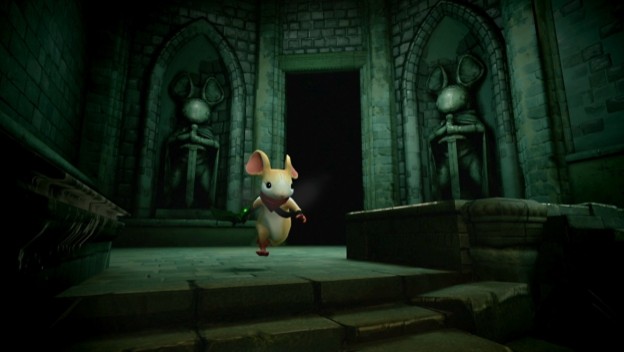 This recently-released PlayStation VR title may feature some sword-swinging combat and threatening foes, but it's clear where its priorities lie: the relationship between the player and Quill. Quill really is the star of the show, as she manages to both draw the player into the world (thanks to some adorably playful animations) and make them care about helping her save it. Moss shows that sometimes, even the bravest heroes can need a helping hand, and does so by forging a lovely partnership between man and (virtual) mouse.
A Hat in Time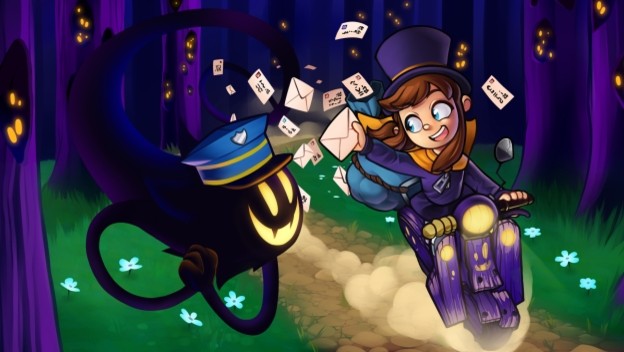 First off, A Hat in Time is so freaking cute; I really can't stress that enough. However, that cuteness extends beyond its fluid platforming mechanics and colorful cast of characters. The main plot is simply about Hat Kid – the protagonist – attempting to recover the fuel for her rocket ship; preferably while making some new friends along the way. Sure, it's got a few intense and spooky moments, but the game is so pure and welcoming overall that it's easy to forget these. Plus, considering that (spoiler alert!) the ending involves nearly every character, friend and foe alike, coming together to help Hat Kid complete her quest, it's safe to say that A Hat in Time is pretty much the antithesis of violent.
Hatoful Boyfriend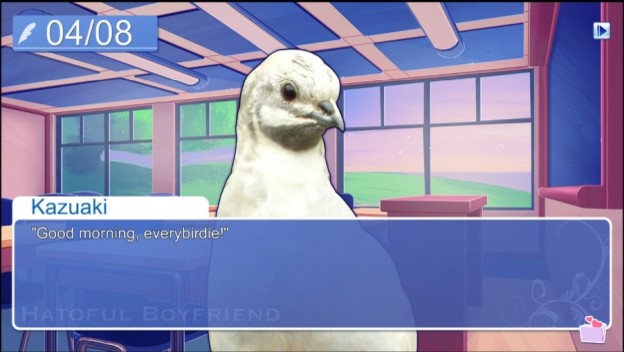 Not only is Hatoful Boyfriend all about love and friendship, it's about directing those feelings towards one of the most-maligned avian species: the lowly pigeon. How many times have we shaken our fist at one as it does a drive-by defecation on our car? How many times have we teased and tormented the birds, kicking at them and scaring them simply because they choose to gather in a populated area? Hatoful Boyfriend shows just how misguided this attitude may be, displaying how unique and beautiful each and every pigeon is, inside and out.
Animal Crossing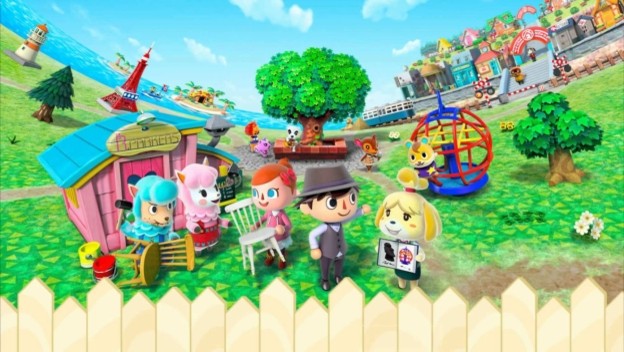 Animal Crossing is like rolling up in a blanket with a hot cup of tea: it's just really comfy. Bright, cartoony visuals and cheerful, upbeat music encourage you to take your time and explore, while regular events based on the real-world calendar keep you coming back to tend to your village. Best of all, the entire game is built around helping people! You're constantly completing tasks for others, giving them gifts, and generally making friends around town. It's safe to say: Animal Crossing is a fantastic reprieve from the troubles of real life; just forget about the shadow of Tom Nook that's constantly looming over you!
Slime Rancher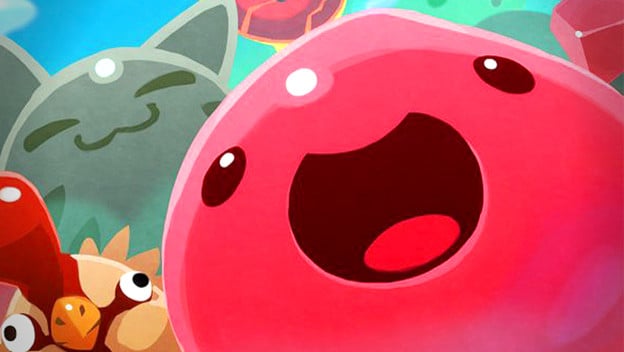 Have you seen Slime Rancher ? Specifically, have you seen its utterly adorable cast of blobby characters? Each type of slime is so precious and lovable, to the point where even the "evil" ones have a certain cuteness about them. Plus, the whole point of the game is to collect slimes, tend to their needs, and collect their… waste, which can be sold for money. The cheerful chirps made by the different slimes never fail to put a smile on my face, and it's easy to lose hours in the colorful locales of Slime Rancher 's world. If slime ranching ever becomes a real job, any chance I could sign up?