In our industry, if a project ends up taking too much time or money, it's likely that it will end up getting canceled before it sees the light of day. We lose a lot of good potential games that way. In fact, some of our most well-known games came so very close to being canceled, and yet were pulled back from the brink of doom due to fans, hardworking teams, or serendipitous accidents. These are the stories of those games that just wouldn't die, and how they went on to influence gaming in the future.
Xenogears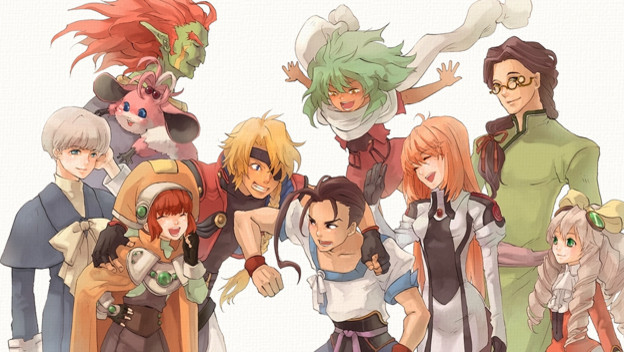 What it is: Xenogears was a 3D RPG about fighting in giant robots set in a dystopian post-sci-fi world. It came out on the original PlayStation, and was one of Square's few successful RPG titles outside of the Final Fantasy franchise.
Why it was almost never released: Xenogears had heavy religious elements in it. Not only did the Xenogears world have many conflicting religions and governments, but the plot essentially involved all of them being either evil or corruptible to a fault. In the end, its man who rises above god, and it turns out that our very worship of god is what traps him on this plane of existence, unable to return to where he came from. Add to this a heavy dose of crosses, violence, sex, and more, and Xenogears was almost considered "too mature" to come out in Japan, and certainly too outlandish for a western release.
Why it's important: Xenogears eventually came out in both Japan and the USA, partially due to strong fan response, and partially due to a team that just wouldn't quit. Its success proved that gamers really did want to see games, especially RPGs, dealing with more mature themes. In a way, Xenogears opened the floodgates for games to deal with topics such as domestic violence and sexual assault, religious corruption, mental disorders and the poor way they are handled, and the nature of humanity's relationship with god or the divine.
Fire Emblem Fates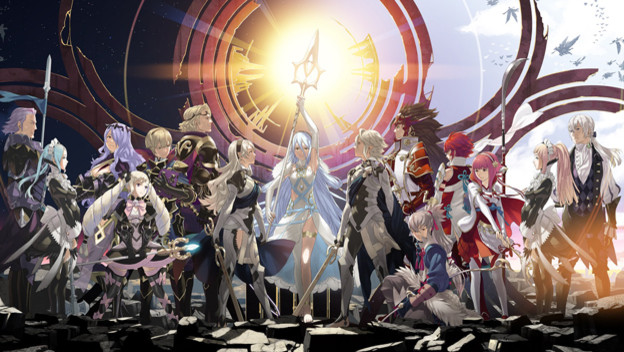 What it is: Fire Emblem Fates is the latest upcoming installment of the Fire Emblem series, released for Nintendo on the 3DS. It's a grid based medieval strategy series with permadeath and it will come out in two separate installments, each telling half of the story.
Why it was almost never released: The Fire Emblem games have become more and more of a niche property ever since their debut on the NES. Releases on consoles have been sparse, while handheld releases have been going strong since Roy's appearance in Fire Emblem for the Gameboy Advance. Nintendo was ready to axe the whole series after Fire Emblem: Awakening , the last installment for the 3DS, but seeing how well that game sold, Nintendo decided to extend Fire Emblem 's lifespan once again.
Why it's important: There are very few strategy games being made by AAA developers anymore. Most strategy games are on the PC, and even then they tend to be real time, sandbox, or even 4X strategies, never strategy RPGs. But back in the days of the SNES and PlayStation this genre flourished with titles like Shining Force , Bahamut Lagoon , Final Fantasy Tactics , and Tactics Ogre . The continued existence of Fire Emblem shows that there is still interest in this fading genre of games, and allows them to continue to have a foothold in the realm of AAA development and first party publishing.
Call of Duty (Specifically Zombie Modes)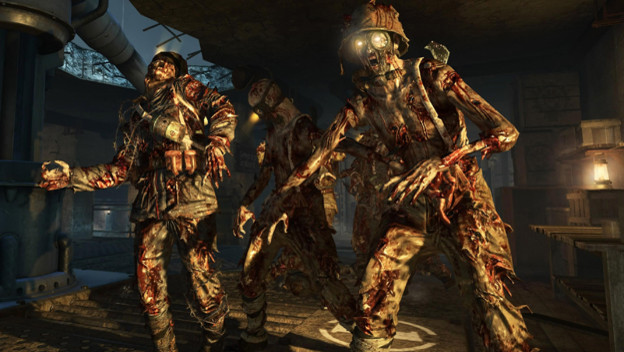 What it is: Call of Duty , the shooter franchise you know and love, but with zombies. Zombies everywhere! It's now a staple of the Call of Duty franchise.
Why it was almost never released: The work on zombies was work that Activision never even really wanted the team to do. Treyarch head, Mark Lamia, said the Call of Duty: World at War design team was "creatively restless" and needed to do something that wasn't just shooting military guys with military guns. So they started work on this mode, which Lamia called "unapproved, unplanned, unscheduled, and clearly off brand." Lamia was called on to cancel development on the mode and tell the team to finish the game, but he saw his team was enjoying playing and designing the mode too much, so development on it continued, even though the team was behind schedule on the game's actual release.
Why it was important: Lamia actually said it best during a talk at DICE. He said "Zombies taught Treyarch that it's OK to touch the butterfly's wings. Just don't do it with sticky fingers." In short, he means it's ok to innovate and change the conventions of a well-established franchise, as long as you do so delicately. Heck, if it weren't for World at War 's zombie mode, we might still be playing in World War 2 , instead of playing around with cyborgs and robots in Black Ops III .
Duke Nukem Forever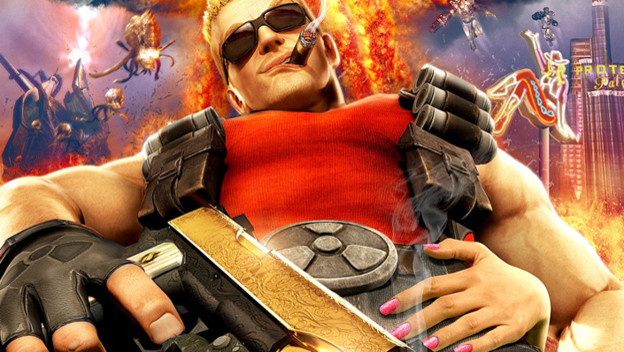 What it is: The last entry in the Duke Nukem series, whose development spanned many generations, companies, and tech sets. It became synonymous with delays and vaporware – until it actually came out, that is.
Why it was almost never released: Delays. Delays. Delays. The game was delayed so much that new tech would come out any time any progress was made on it. That meant scrapping everything and going back to square one. This happened so many times that the development team had to cycle out over and over and over again, eventually leading to the rights being given to Gearbox.
Whit it's important: Because it sucked. Frankly, Duke Nukem Forever is proof that you can't keep selling things on name alone. What was cool in the 90s when Duke was the king just isn't cool in the 2010's when shooters have evolved in significant ways. Pee jokes and rocket launchers gave way to military conflict and customized iron sites. Frankly, we would have been better off letting Duke Nukem Forever live forever as a meme than die as a mediocre game release. This one taught us that some games are better as ideas.
The Last Guardian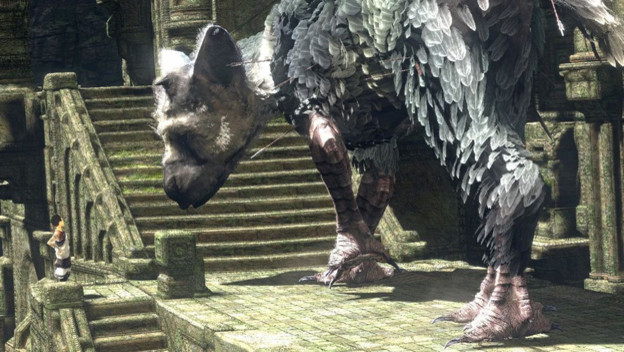 What it is: Team Ico's Playstation 3 Playstation 4 exclusive featuring a young boy, a gryphon, and a crumbling tower. Trust me, that gryphon is going to die, and we are going to cry about it.
Why it was almost never released: This was another example of technology turning over faster than a game could be developed. The Last Guardian was originally developed as a PS3 title. Sony constantly said that the game was still in development, but there were several years when we heard absolutely nothing about it. Rumor has it that technology simply wasn't where it needed to be for Team Ico to get the gameplay to work the way they wanted it to.
Why it's important: For the exact opposite reason as Duke Nukem Forever . The Last Guardian is proof of what awesome things you can do if you just don't give up on a project. For all intents and purposes, Sony should have given up on this game, a niche exclusive in a niche market for (what was at the time) the worst selling console out there. But when the PS4 suddenly rocketed off and became the best-selling console of the generation, last generation's vaporware became this generations AAA exclusive.
Grand Theft Auto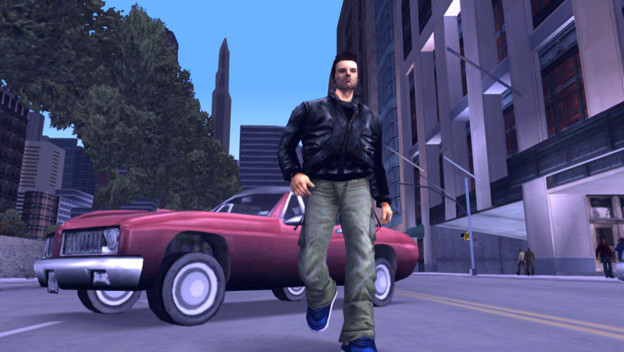 What it is: Want to kill a hooker, hijack a tank, and generally cause mass carnage? Then Grand Theft Auto is the game for you!
Why it was almost never released: Grand Theft Auto , the original top down game, was incredibly unstable. It supposedly crashed all the time on nearly every computer it was played on. Not only that, but GTA developer Gary Penn noted in an interview on Gamasutra that driving, the main focus of the game, just wasn't fun. "Now the other thing that was a problem was the handling — the car handling was appalling," Penn added. "There was a point in it where you used to have a button for opening the doors and it was just rubbish. I can't remember if this is true because we used to joke about it that you even had to start the engine. It was awful, it was too sim-y." Penn said that the project never felt like it was going anywhere and was almost canned by their publisher, BMG Interactive.
Why it's important: Grand Theft Auto is one of the most well-known series on consoles today. It practically created the open world sandbox style of gameplay with Grand Theft Auto III , but Grand Theft Auto III wouldn't have existed without the original, and the original wouldn't have existed if it got canned. Turns out the reason why the project kept going was because of a bug that made the police super aggressive. This created the high speed chases and shootouts that that GTA is known for.
Mother 3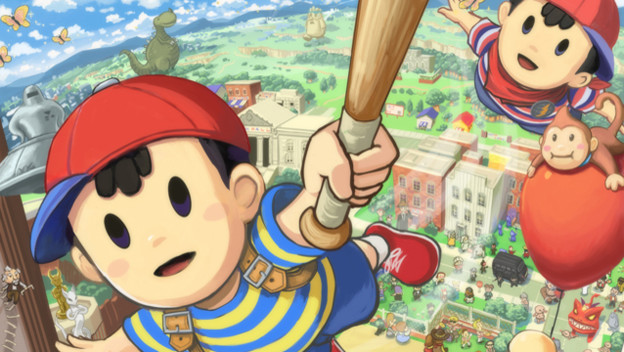 What it is: The final installment of the Mother series, the classic JRPG series that includes Earthbound , the cult classic SNES RPG.
Why it was almost never released: Mother 3 was originally planned for release on the N64, specifically the N64 disk drive. Unfortunately, this peripheral flopped and development had to switch over to the normal N64. This caused even more problems, however, as the N64's technical limitations and a lack of experience making polygonal games made development slow and eventually caused the whole project to be scrapped. It wasn't until the Gameboy Advance came out that Shigesato Itoi decided to pick up the project once again in a more traditional sprite-based fashion.
Why it's important: First of all, the Mother series is probably one of the most artistic JRPG series in existence. The fact that Mother 3 still hasn't come out in America is criminal, especially since a group of American developers are working on Mother 4. But in a grander scheme, Mother is important because it shows the power fans have. Nintendo responds to fans very rarely, yet the Mother series continues on despite its creator literally deciding to stop development on it post- Mother 3 , all because of fan response.