August is the hottest month of summer, a time when most are looking to cool off and avoid the sweltering temperatures. But CheatCC is here to help you warm up even more. How? With some of the hottest Dragon Age cosplayers that'll feel like the flames are tickling the back of your neck! Check out these eight amazing outfits, but better grab your water and ice cubes first…
Image Credit: David Love Photography
Varric Tethras by StuntmanKami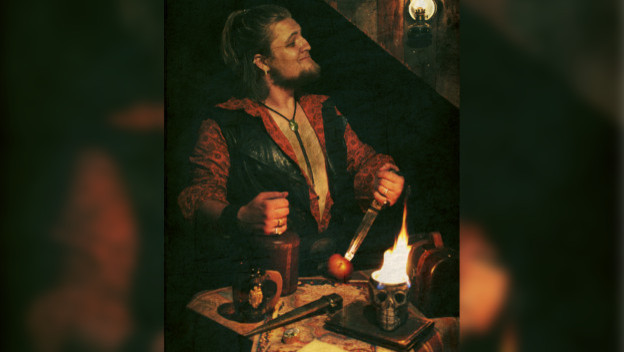 Varric, stout and mighty dwarf character, is not often cosplayed, but I managed to find someone who did a fantastic job of emulating him. StuntmanKami is showcased in a very well positioned photo of himself as Varric on DeviantArt. The details of the character are not exactly the same, but the spirit is definitely there. While the costume is not exact, you can't help but feel like you're looking at the character in real life. Huge kudos on the ambiance of this photo, as well as the costume itself.
Image Credit: KaileenaFarah
Garrett Hawke by Barthy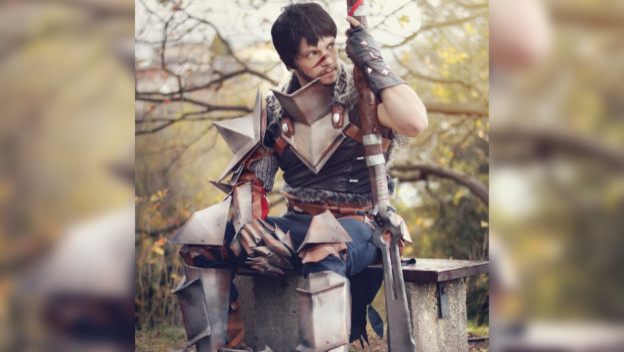 Garrett is the male version of the player-controlled Hawke in Dragon Age II , and Barthy looks just like him. The warrior spirit is certainly alive in this cosplayer, and it translates beautifully through the camera lens. This Garrett Hawke looks like he's ready to jump up and battle his enemies to the death. The armor worn by Barthy looks battle-worn, yet still ready to take numerous more blows. Hawke's weapon tops off the costume as a whole and brings everything together.
Image Credit: itsL0KI
Solas by Aicosu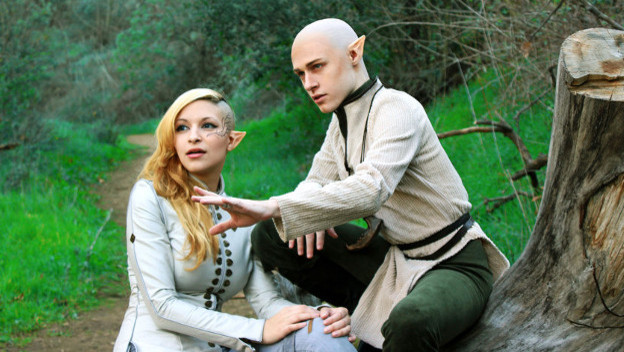 If there's one character that I absolutely can't forget from Dragon Age: Inquisition , it's Solas. His bald head and fairly simplistic costume manage to ingrain themselves into your brain before you even realize it's happened. The cosplaying duo that make up Aicosu have a beautiful photo that includes a stellar rendition of Solas. The female character in the photo is equally inspired by Dragon Age: Inquisition and beautiful in her own right, but Solas really shines here. Give it a title like "Lessons with Solas," and you're bound to have a bevy of fans.
Image Credit: Aicosu
Morrigan by Ophidia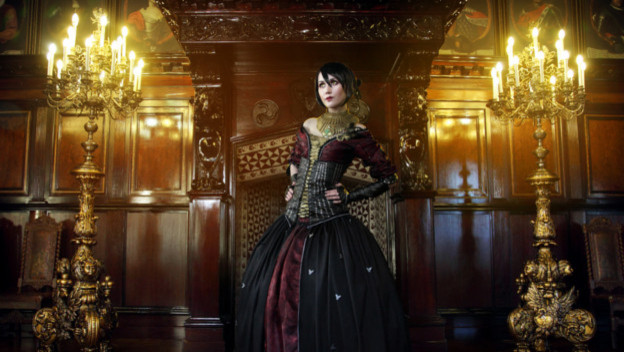 Morrigan has taken all sorts of forms and costumes over the Dragon Age years. One that is most impressive is that of her ball gown. In this entry on our list, cosplayer Ophidia has created Morrigan's unbelievable ball gown and shows it off with a stellar background. This looks like something straight out of a Dragon Age promotional image, and it's fantastic. Ophidia's Morrigan took the cake over her competitors for the intricacy of her costume and the environment that went with it.
Image Credit: aKami777
Inquisition Inquisitor Armor by SKSProps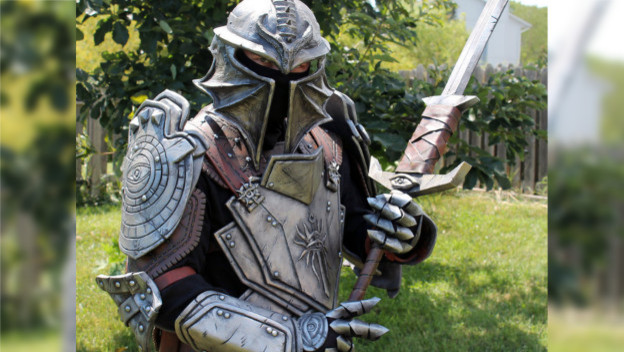 If you're talking about a franchise like Dragon Age , a set of armor has to come into play somewhere along the way. Here we've got some Dragon Age: Inquisition Inquisitor armor. SKSProps created everything out of eva/craft foam, but you would never know it without laying hands on it yourself. The details in the battle-scarred armor are incredible, right down to the spikes on the top of the helmet. Seeing armor like this is proof that you can really do anything if you put your mind to it.
Image Credit: SKSProps
Qunari Inquisitor by Soylent-cosplay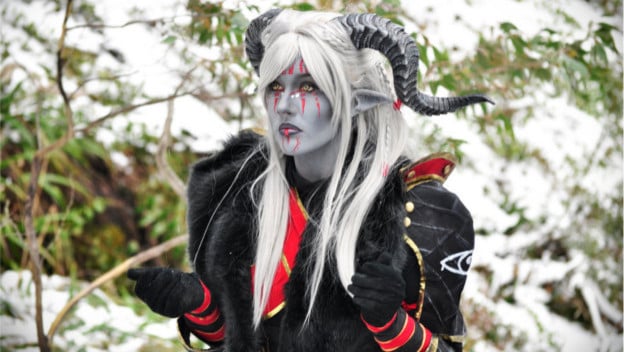 The one race that I took to the most in Dragon Age was definitely the Qunari. They were so hauntingly beautiful in their strength. Soylent-cosplay captures that with her Qunari Inquisitor perfectly. This Inquisitor has gorgeous ebony horns that protrude from her snowy silver wig. The armor is seamlessly blended with the rest of the costume. And the icing on the cake, the cherry on top, is Soylent-cosplay's make-up. The markings on this Qunari bring it even more to life, and you can't help but wonder what her story is.
Image Credit: Soylent-cosplay
Flemeth by Mono Abel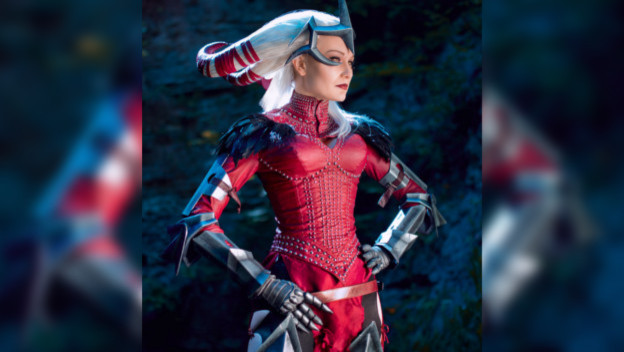 Flemeth is another character that is more often cosplayed than perhaps any other Dragon Age character, so it was tough to pick a winner. But Mono Abel reigned supreme with her version of Flemeth. The detailing in her costume draws you in and makes you want to look at every little piece closely. The studs on the armor pieces are amazing to look at. Topping it all of is her awe-inspiringly sculpted wig. It defies gravity in more ways than one and makes the whole costume pop even more than it would without it.
Image Credit: Mono Abel
Cassandra Pentaghast by Dark Incognito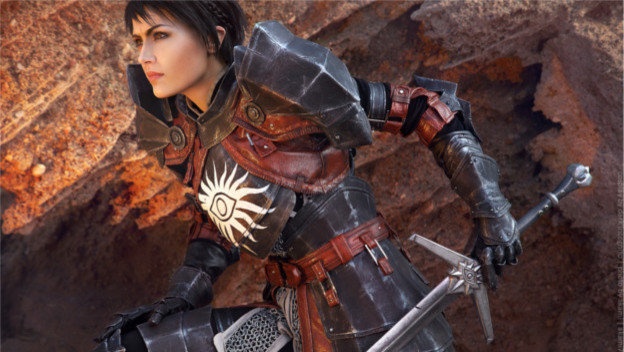 Cassandra Petaghast might not have made it onto this cosplay list if not for Dark Incognito. This is the best Dragon Age cosplay that I have seen by far. Cassandra's armor looks like it could handle an attack from a dragon and walk away with minimal damage. Her blade looks like it could take down enemies with little effort. And Dark Incognito's make-up and wig complete the whole look, making it one of the most realistic Dragon Age cosplays I've seen. The character's charisma and personality even shine through in the poses and facial expressions that Dark Incognito uses. Let's have a huge round of applause for our best Dragon Age cosplay.
Who is your favorite Dragon Age character? Do you have some cosplay from the franchise to share? I'd love to see and hear all about it in the comments below!
Image Credit: HydraEvil