Game disparity breaks hearts. You know what I'm talking about. You're ridiculously excited about some game that you know is coming to a console you've spent upwards of $200 to acquire. You're devouring any kind of announcements and media related to it. Suddenly, you come across something that turns your stomach. Perhaps it's news that one console, say the Xbox One, will get that game three months before anyone else. Or maybe it's a trailer for an extra 2-3 hour storyline that only PS3 owners can appreciate. Money talked, and you're suffering because of it.
It's disappointing, to be sure, but there's a ray of hope. CD Projekt Red has proven it's the one developer who isn't going to play dirty. It announced on May 20, 2014, that every iteration of The Witcher 3: Wild Hunt will appear on the PS4, Xbox One, and PC in February 2015. It won't be bribed into releasing one version earlier and delaying the others. Nor will it accept money to make one version better than the others, by virtue of exclusive content. CD Projekt Red has sent a message that the money isn't what matters. The satisfaction of the fans, the people supporting them by buying their games, is priority one.
Which makes one wonder why CD Projekt Red is the only one. After all, multiple multiplatform games come to consoles and computers every year. Why can't other companies show gamers the same consideration by not selling out to the big three to ensure one iteration is a little better than others?
Yes, I hear you. You immediately said or thought that it's all about the money, and that is likely the driving force. However, one has to wonder if other companies who have in the past been lured in by Microsoft, Sony or Nintendo's cash might have actually made more had they not sold out? Think about it. Ubisoft regularly adds console specific content to games. Wouldn't it do more for brand loyalty if it abandoned this practice to make all iterations of a game equal? I'm sure fans would appreciate it, and be more willing to invest in a Day One copy of a game if they knew there would be something extra there to make it more worthwhile. I can't speak for everyone, but I know there are times I've been so disgusted by this kind of inequality that I waited and purchased a used copy of a game months later, rather than jump onboard when it launched.
The same goes for timed exclusivity. True, it may temporarily boost sales for a specific system, but is it worth it to developers and publishers in the long run? It's limiting the audience that can see and buy their game. By the time other platforms get it, it's old hat. People may have already spoiled themselves online, and maybe even realized that the game isn't worth buying new at a $60 price point. Logically speaking, it only really benefits the console manufacturer and a small percentage of gamers. The publishers' sales figures could take a hit, and people who would have bought a game at launch get more time to question that decision and perhaps spend their money elsewhere.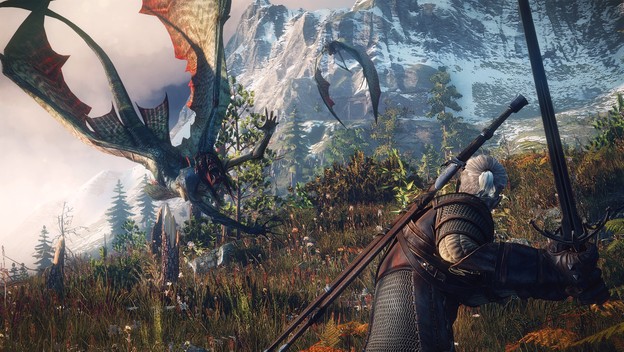 Though, it's probably the lost goodwill that damages those who engage in favoritism for money the most. CD Projekt Red has garnered an incredible amount of goodwill and faith from fans for their moral and business decisions. The company listens, going so far as to drop legal action against possible pirates when the community questioned how effective it would be, excluding DRM to ensure a quality experience, and giving a damn about what the gamers want. This decision to keep all versions of The Witcher 3 equal is one of many smart and considerate moves, and gamers remember. They support CD Projekt Red, buy their games, and encourage others to do so. I know CD Projekt Red games are the only ones where I'm 100%, guaranteed to purchase them at launch because I know there's mutual respect.
It's a shame that CD Projekt Red's latest The Witcher 3 announcement was so rare and unusual that it was considered "news." We shouldn't be surprised that a company actually thinks enough of the people playing their games to keep all iterations of a title equal. All developers and publishers of multiplatform games should extend that kind of respect and appreciation to the people who keep them in business.