Hey, don't forget about that special tech-head in your life (they need love too)! If you're all stocked up on video games and accessories this Christmas, be sure to check out these awesome gadgets, desktop hardware and more that is sure to fill your holiday with cheer and merriment!

Corsair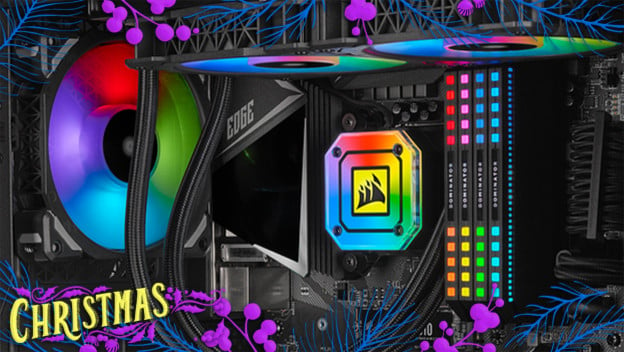 If you are even thinking about living that streamer life, you'll find it can be expensive. It doesn't just mean having a PC or console, a good internet connection, a headset, games, and a winning personality. There are a lot of behind the scenes accessories and items you need. And Corsair is a company that supplies all of the different sorts of goods you might need to get going.
For example, the Elgato Thunderbolt 3 Dock could be essential. Everything you need to stream needs to be connected to a computer and powered, and this $249.99 device does it while charging a MacBook Pro. The Elgato Thunderbolt 3 Dock features a built-in DisplayPort that can drive any display up to 4K resolution.
You also have to make sure your computer is in tip-top shape. Enter the Corsair iCUE H115i ELITE CAPELLIX Liquid CPU Cooler for $169.99. The Elite Capellix cooler pump head, with its 280mm radiator, houses 33 ultra-bright Capellix RGB LEDs to go along with its two RGB PWM fans.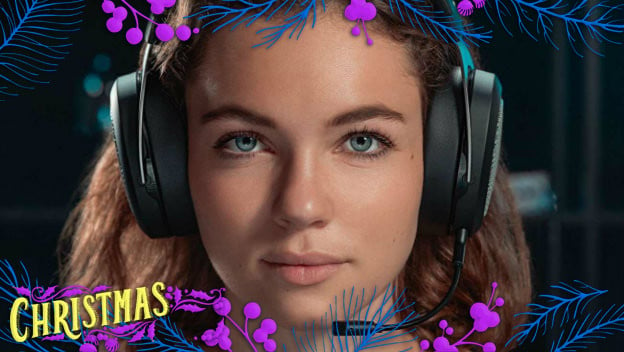 Corsair also has a HS75 XB Wireless Gaming Headset with Dolby Atmos support, a direct console connection to an Xbox One or Xbox Series X, and a detachable mic. For $149.99, Its 50mm neodymium audio drivers ensure you'll hear it all, with Dolby Atmos placing the sounds of the game all around you with three-dimensional precision,so you can react faster and more accurately.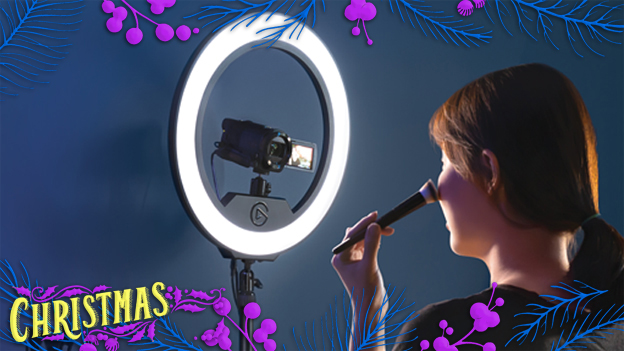 Finally, there's a $199.99 Elgato Ring Light. It is designed to flatter the skin, eliminate shadows, and give your eyes that special sparkle without glare. Elgato Ring Light makes you the master of close up illumination.

Creative Labs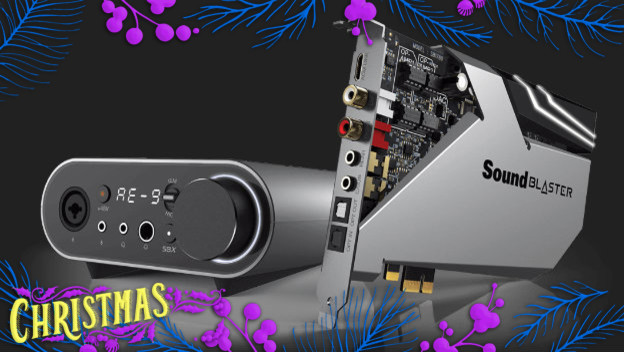 Creative Labs is a company that always sounds great. Literally, because it's known for its sound cards and speakers. If you're going creative, your music, movies, and games are all going to sound amazing. Plus, with all of the new products available, each one offers a new way to make it easier to enjoy your hobbies.
If you have a PC, you might want a Sound Blaster AE-7 . It's a $229.99 hi-res PCI-e DAC and amp sound card with Xamp discrete headphone bi-amp and audio control Module. The addition of AE-7 to your PC rig basically means one thing — you're adding in a dedicated quad-core processor designed with one goal in mind — to deliver incredibly pristine and enhanced sound on your PC without overstressing your CPU.
You could also step it up and go with the $349.99 Sound Blaster AE-9 . It's the ultimate 32-bit / 384 kHz PCI-e sound card and DAC with Xamp discrete headphone bi-amp. Like the Sound Blaster AE-7, it also comes with an audio control module. There's CleanLine technology in it, to eliminate voltage rail issues and isolate mic path noise, it has a 129 dB DNR and 32-bit / 384 kHz playback from the hi-res ESS SABRE-class reference DAC, and it relies on Creative's Sound Blaster audio processing technology.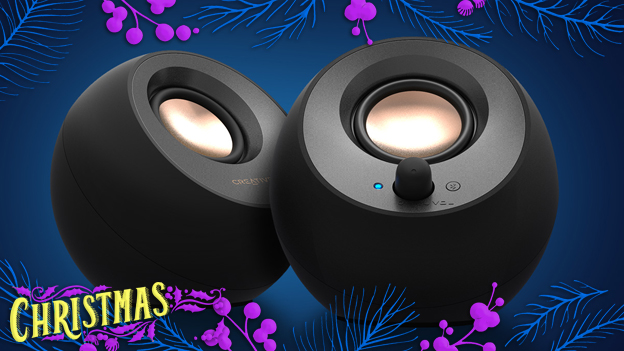 And, if you need some new speaker buddies, you could go with Creative's $39.99 Pebble V3 . These are fun little Bluetooth 5.0 2.0 USB-C speakers. This latest model has doubled audio intensity as well as improved acoustics performance and Clear Dialog audio processing technique.

1More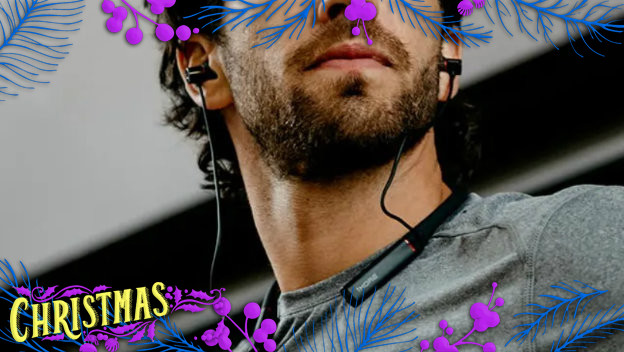 Want some headphones? I think you need one more. That is a new set from 1More. Its Dual Driver ANC Pro Wireless In-Ear Headphones are comfortable, portable, and ready to serve you in your daily life. For $149.99, you can be completely set with a headset that will keep you covered for any sort of activity.
These headphones feature a hybrid dual driver design with a balanced armature and a separate dynamic driver, so you can enjoy hi-resolution sound compatible with AAC and LDAC. It lets you choose between two different levels of active noise cancellation, up to 35dB. It has 15 hours of playtime with ANC on and 20 hours with ANC off. They're even IPX5 water and sweat resistant and have a wind noise resistance mode. Its magnetic earbuds are also easy to store. Plus, there's a 10 minute fast charge that can give you an extra 3 hours of use when you're out and about.

FeiyuTech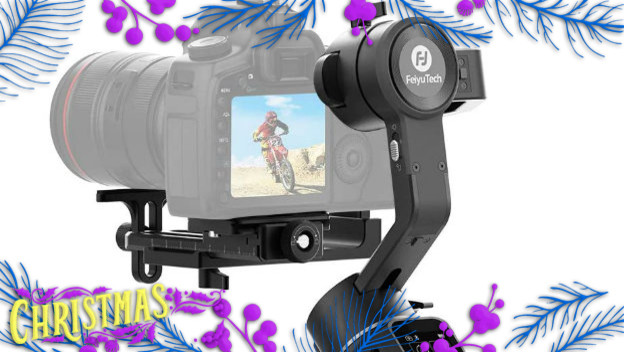 With people spending more time at home and with loved ones, everyone might try to make more memories. FeiyuTech can help with that. Not by giving you things to do, of course, but in ensuring the pictures you take look better. Its AK2000C Foldable Release Plate DSLR Camera Stabilizer can make sure every picture looks amazing.
The FeiyuTech Foldable Camera Stabilizer focuses more on the people who love shooting simply with a DSLR mirrorless camera. It has an OLED touch screen with inception and time-lapse modes and different shooting scene settings. You also have a 230°, 306° roll, and 360° pan. Its battery lasts 7 hours while working and 12 hours in standby. Plus, you have All Follow, Follow, Lock, and Pan Follow Working Modes. And, as you're using it, you can customize the follow speed, its sensitivity, and the trigger button function. Plus, if you're taking places, it has a three-axis motor lock for easy carrying and storage.

Einova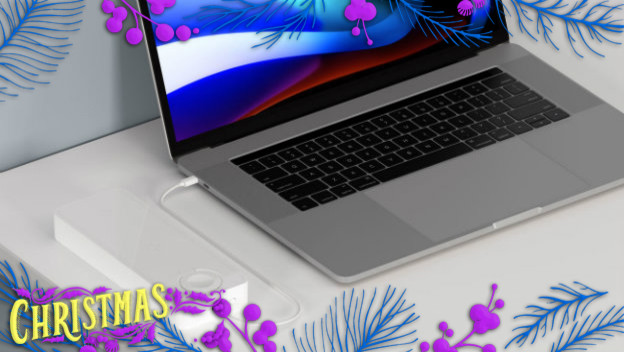 If you're a gamer, odds are you have tons of devices. Also, with your luck, they probably all need to be charged at once. Fortunately, a company like Einova makes a device to keep you covered. Its $149.99 Power Bar is designed to help you keep everything together and all charging comfortably at once.
The Einova Power Bar is a Apple MFi-certified, multi-device wireless charger. It has three wireless charging spots, with two being 7.5W Qi fast wireless charging spots for things like smartphones or AirPods and one being a 5W magnetic wireless charging spot for a thing like an Apple Watch. It is also a 10,000mAH wireless power bank. It also is a USB-IF Certified 30W USB-C power delivery device that could safely charge a Type C device or MacBook. It also has Eggtronic technology, to keep it from overheating and ensure everything charges as quickly as possible, while also being energy efficient.

Linksys / Belkin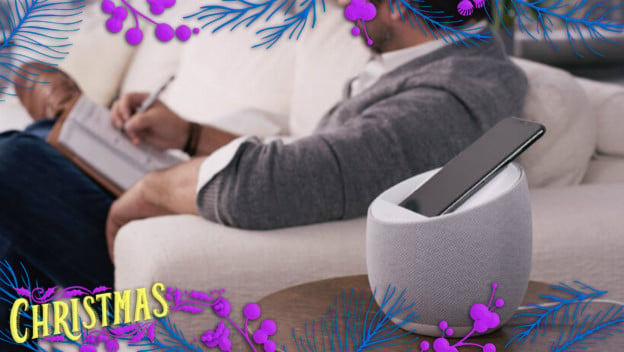 With how things are going, you might have more people using WiFi in your house. Maybe you never expected to have more than two devices active at a time, but suddenly you're using phones in new ways and everyone's around and online to stay connected. Belkin and Linksys have been taking care of connection needs for years, and it has all sorts of assistants and devices to make your daily life better.
For example, the Belkin Soundform Elite is a Hi-Fi Smart Speaker and Wireless Charger , so you aren't using up tons of power and can take advantage of your phone's other features. You could even make it into a digital assistant, since the $299.99 device supports Alexa or Google Assistant. It has Devialet's patented Speaker Active Matching technology, its "Push-Push" dual woofer configuration to cancel vibrations, two far field microphones, Bluetooth 5.0 support, and offers up to a 10-watt wireless charge.
A new router might also be a good idea. For example, a Linksys Dual-Band MR9600 router. For $399.99, it can handle 3,000 square feet and over 40 devices with support for up to 60Gbps speeds. It uses Linksys' Intelligent Mesh technology, is ready to handle 8K videos, it's made with streaming in gaming in mind, and it supports WiFi 6 technology. It also has automatic updates, so you don't have to worry, and both a guest mode and parental controls. Plus, it isolates your network to guarantee great, secure performance.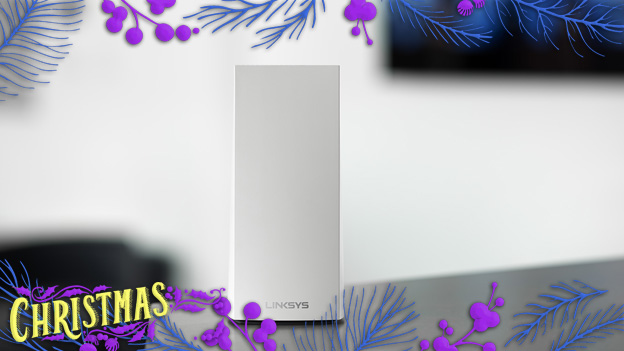 If you need something really comprehensive though, there's the Linksys Velop AX4200 Tri-Band Mesh WiFi 6 System . It offers streaming and gaming to more than 120 devices on your network. It offers a reliable connection for everyone to stream, game, and video chat without interruption. Thanks to the Intelligent Mesh system, you can even add more units to improve the coverage around your home. It can offer 4.2Gbps speeds. You also get automatic firmware updates, parental controls and guest mode, as well as the ability to prioritize certain devices.

Edifier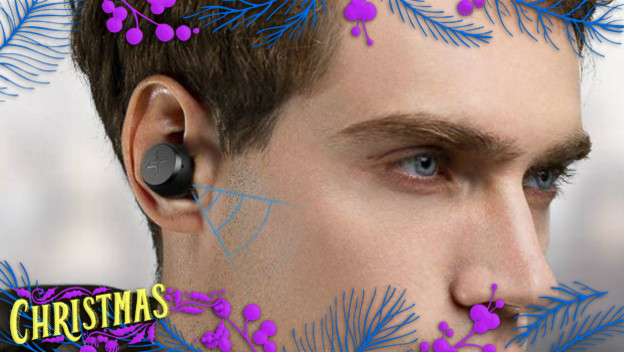 Headphones are essential in 2020. You may be gaming at home more than ever before. You might have more people around at all times. Having earbuds or a new headset can be a huge help. Edifier offers both to help make people's listening and gaming experiences better.
For example, the Edifier X3 True Wireless Stereo Earbuds are in-ear, Bluetooth 5.0 devices that are both waterproof and offer active noise cancellation. They come in a charging case and pair with the push of a button. For $33.99, you get CD-quality sound performance in full range, with deep bass and tri-frequency balance tuned by professional acoustic team. They also offer six hours of playback.
For someone who needs something more comprehensive, there's the Edifier G4 . This is a USB headset with a built-in 7.1 Virtual Surround Soundcard, a retractable boom mic, and vibration effects, and even inline controls. It's designed to give you quality, ease of use, and extra immersive effects for $69.99.

Nebula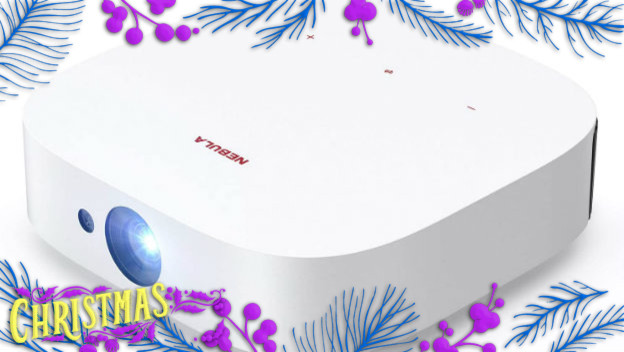 Projectors are becoming more and more practical for daily use. Someone might have a huge, blank wall and a need to share photos, movies, shows, or even video game footage. Also, we're at a point where getting and setting one up isn't an elaborate affair. Anyone can do it, and there are so many user-friendly options ready to work with phones, computers, and consoles. The Anker Nebula Solar portable projector is one of them. For $599.99, you get one that's ready to go anywhere.
The Anker Nebula Solar portable projector is a 1080p projector that can use Bluetooth, USB, or HDMI connections to show off whatever you're doing. It has a built-in stand and autofocus, so you can drop it in place. And its keystone correction and digital zoom options are there to help you quickly get things right. Not to mention it supports Android TV, has Dolby Digital Plus support for sound, and has two 3W speakers built into it. And, since its portable, you can go ahead and rely on its three hour charge to wirelessly show a movie from a source like Hulu or share shows from streaming services or Netflix.

Audeze Penrose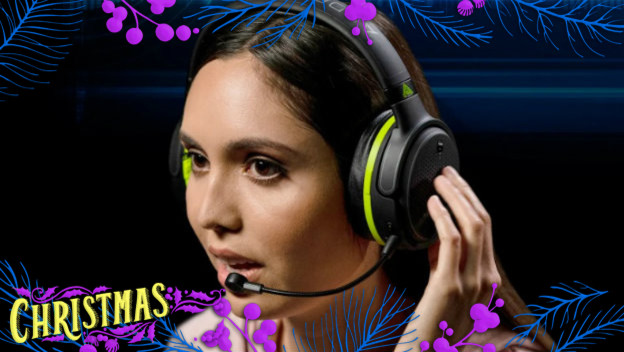 Once you get to a certain age, you realize that just going for a cheap and easy to access headset isn't working. Even if you're careful and cautious, you can burn through them. That's when you realize you need to maybe go bigger. The Audeze Penrose Low-Latency Wireless Planar Magnetic Gaming Headset is the high-end headset that will keep you covered for years.
This is a $299.99 headset that will work with your PlayStations, Xboxes, and PCs. It has a Planar Magnetic 100mm transducer, a Fluxor magnet array, and Fazor phase management. Its Neodymium N50 magnets and Ultra-thin Uniforce diaphragm guarantee incredible sound every time you use these over ear, closed-circumaural headphones. They're only 320g and have memory foam earpads, to keep you comfy, and the battery lasts for 15 hours. You also have a flexible and detachable broadcast quality boom microphone is specifically engineered for enhanced chat and streaming, which has built-in noise filters.

OnePlus Phones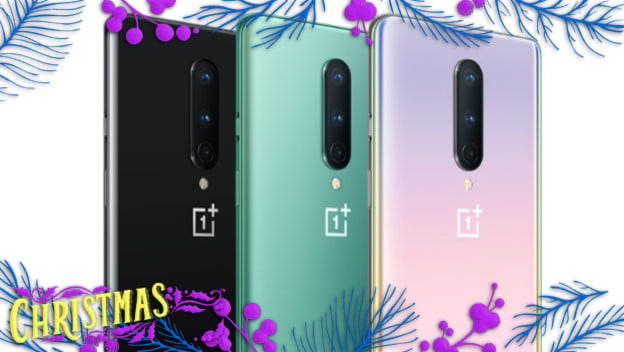 Mobile gaming is a more than a million dollar industry. Its a billion dollar one. The games we're seeing there are as comprehensive as console ones, with titles like PUBG Mobile, Roblox, and Honor of Kings capturing hearts. You need a phone capable of playing those, and OnePlus has you covered with all of its models.
The OnePlus 8 basic model is $599. It has Qualcom Snapdragon 865 with 5G, Warp Charge 30T for a 22min charge to get you to 50%, and a 90Hz fluid display, so your games run well, look good, and don't have connection issues. There's even HDR10+ support to enhance your gaming experience.
You can also step up a bit, if you need something stronger and that will really keep you going in games like Fortnite and PUBG Mobile. There's a $749 OnePlus 8T . It still has the Snapdragon 865 and 5G support, but ups the fluid display to 120Hz for an even better response. You also have Warp Charge 65, for even faster charging. It has multi-layered gaming grade cooling too.
Finally, the OnePlus 8 Pro is $799. It takes everything good about the 8T and adds Warp Charge 30 Wireless and both Gaming and Fnatic Mode. Fnatic Mode supercharges your gaming experience by optimizing the CPU, GPU, RAM, and network for whatever your doing and applying advanced DND and background restrictions to keep your game running smoothly.

OWC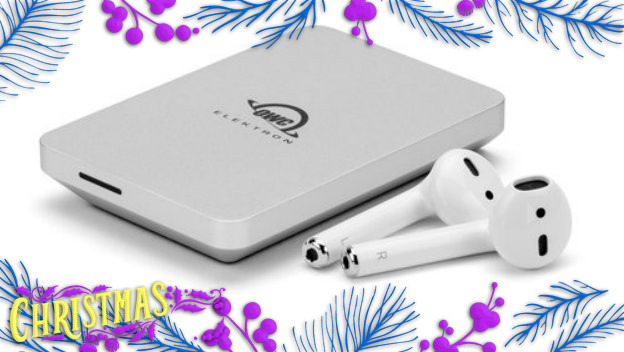 You can never have too much storage. You could always use more space for movies, TV shows, music, and games. It's just ensuring you have an extra drive that you can count on to last and make backing up easy. The OWC Envoy Pro Elektron is a 480GB USB-C Portable NVMe SSD that has you covered in any situation for $149.
You can save, backup, and edit personal and work files with up to 1011MB/s real-world performance. It is plug and play compatible with a broad universe of Mac, PC, and tablet computers. Transfer gigabytes of data in seconds to yesterday's machines, today's USB-C and Thunderbolt 3 models, and any future system. It even has a Type-C cable with Type-A adapter with it. Its LED offers at glance confirmation of power and activity status too. Plus, it is made with a heat dissipating aircraft-grade aluminum housing for silent, throttle-free performance.

Little Bit of Power with Some Sweet Sounds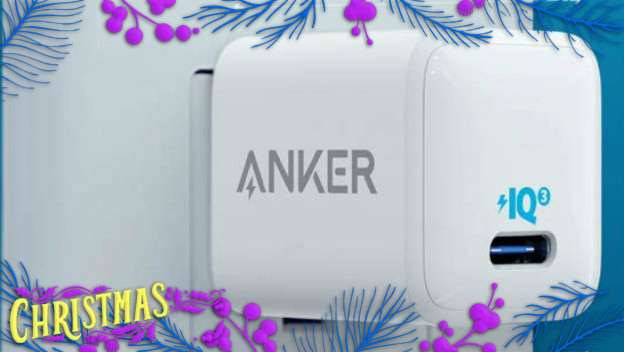 Sometimes, you need a quick gift for someone. Maybe you grab an item to have on hand in the event someone buys something for you and you didn't expect it. There are all sorts of items you can turn to for a quick gift.
For example, the Anker Nano iPhone Charger is always handy. It works with all sorts of Android and iPhone tablets, as well as being a handy USB-C charger that you can plug into an outlet. It can provide a 20W charge and is also 50% smaller than a normal 20W iPhone charger. It can even work up to three times faster.
If you need something slightly more valuable on hand, in case someone goes all out for you as a surprise, how about a Soundcore LifeQ30 headset ? It's $79.99 and is a 40-hour headset with two microphones for clear calls, noise cancellation technology and modes, customizable EQs with its Soundcore app, and even the ability to charge it for five minutes to have it last for four more hours.

VIZIO V-Series 70″ Class 4K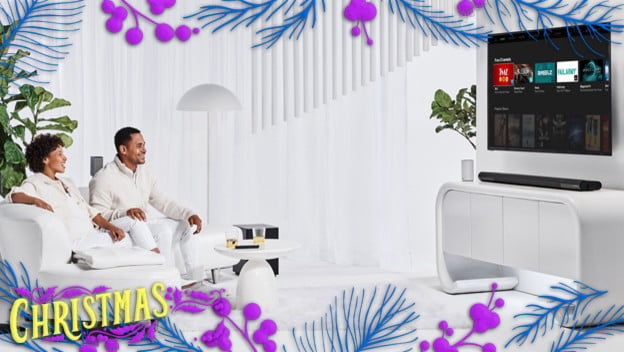 We can still remember a time when buying a large screen HDTV was something one could accomplish only by taking out a small home loan, or selling a vital organ. The folks over at VIZIO have changed all that, working in recent years to strike the perfect balance between high quality tech and an affordable price point. Thus allowing the average consumer to enjoy beautiful 4K at a very reasonable price. Even outside of Black Friday and the typical holiday shopping discounts, you can pick yourself up a great VIZIO brand television any time of year!
We're particularly stoked about the VIZIO V-Series 70 class , which is no doubt going to be one of the brands top sellers moving closer to Christmas. At an already amazing price point of around $650, if you were to snag this in a Black Friday deal, you would be an absolute fool not to hang this bad boy on your wall! And we say that with peace and love, considering it is the season for joy and merriment. But seriously, don't be dumb…snatch this TV up as soon as you get a chance!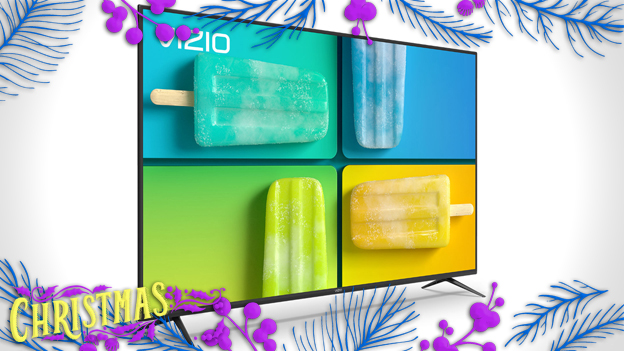 Let's just talk about a few reasons why, starting with its amazing panel. You have a full array backlight that ensures everything is nicely lit uniformly across the entire screen. That might sound like a no-brainer, but you'd be surprised how many high-end televisions get this wrong. Often times leaving bright spots in some places and dark spots in others (which can be very distracting to the viewing experience). It also has an amazing 4K upscale that is incredibly intelligent. The engine they use is a combination of advanced software and some kind of dark magic or voodoo. Because we swear, watching some of our old 1080p movies on this beauty has us fooled into thinking we own nothing but 4K content in our collection. Yet we know that's not the case! And the exciting thing is, this technology is only going to get better in time.
Speaking of movies, how a smart TV handles our endless list of apps is also very important. We need a one-stop hub that will launch everything we're subscribed to, including Netflix, Hulu, YouTube, Redbox, Prime Video, you get the idea! While the list of services is clearly starting to get out of hand, VIZIO always ensures they are packed into one clean, easy-to-use screen. Couple that with a built-in Chromecast (which is a necessity these days to throw your media from your phone to your TV on-demand), it's really hard to find any reasonable complaints about this unit!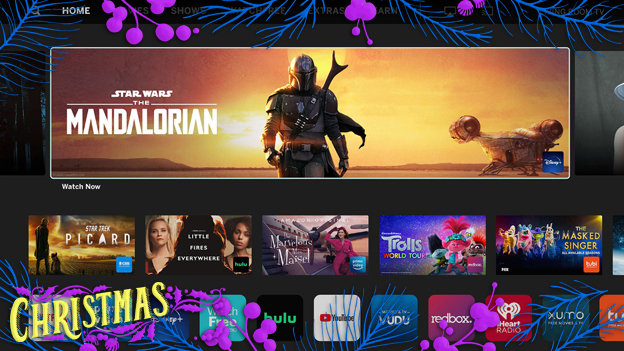 At the end of the day, if you're looking for something that ensures you get the most bang for your buck, VIZIO is the brand of 2021 and beyond in our opinion. Lots of other great television manufactures exist, but if you're on a budget and want to experience the next wave of incredible 4K tech, this is the absolute best entry point you could ask for! Guaranteed!

Grab Some Good Vibes This Holiday!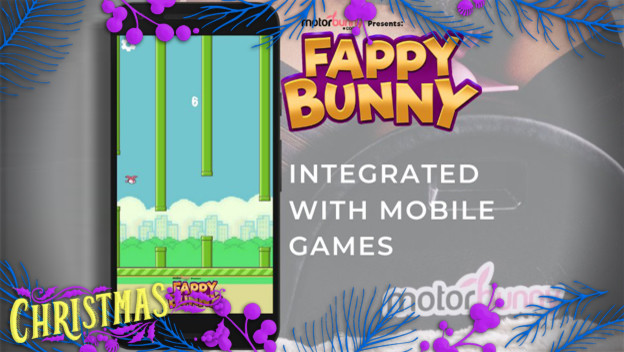 We all remember the huge splash the game Flappy Bird created when it hit the scene around 2013. And while it came and went fairly quickly, lots of off-shoots began popping up to capitalize on its popularity. But one specifically caught our attention as of late, and if you're a sexually liberated female or couple who doesn't mind experimenting with new things…we guarantee it's going to catch MORE than just your attention as well!
It's a game called FappyBunny, which is available to download on the App Store . And while its predecessor utilized a tapping motion of your smartphone's touchscreen, this one has a much larger and intense controller. It's made by a company called Motorbunny , which specializes in sybian- style machines, which gamers can take an interesting ride-on. With its variety of attachments, it's guaranteed to power up there love life to its max level!
As you'd expect, the game integrates the vibrating motions into the gameplay, as the on-screen character is controlled by how much power is being utilized by the player via their handheld knobs. You'll need to maneuver through obstacles of varying height and distance, just like the original game. But this off-shoot will give you a supercharged blast of "good vibes" if you happen to crash and burn, leaving most players wanting to get that game over screen again and again. A fun and unique take on a game accessory for sure!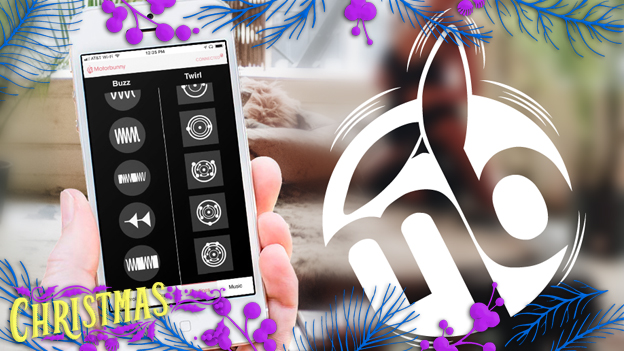 If you've kept up what shows like Howard Stern over the year, you know exactly what a sybian is. You also know that it's no cheap endeavor. With the machine itself, attachments, and more, it can get into the thousands of dollars. And while this can be used as a fun video game accessory of sorts (when paired with the FappyBunny game and others that may be released in the future), this might seem like only folks with deep pockets can afford such a luxury item. But not so! Not only is Motorbunny offering 0% financing at as low as $25 a month , but what other company do you know will let you utilize such an intimate product with a 45-day satisfaction guarantee!
Another feature of note is their new remote intimacy link , which allows for controlling of the machine by another person via wi-fi (which will be perfect if we get into another lockdown situation soon). Motorbunny is no doubt an outside the box gift idea this year that you should definitely consider for your special someone, or even yourself! Odds are…it'll result in an earth-shaking holiday!