It might be a little premature on my part, but I'm starting to wonder if Nihilistic Software's painfully disappointing version of Call of Duty has unintentionally killed the Vita.
See, the Vita is an impressive little device, and it has a boatload of potential, but developers haven't shown an excessive amount of enthusiasm for Sony's latest handheld. A steady stream of titles has made its way on to the system, but very few of them have maximized the Vita's potential, or made the little console worth investing in.
Uncharted: Golden Abyss and Assassin's Creed III: Liberation were perfectly passable, but lackluster in comparison to their big brothers, and the Vita can't really handle any more mediocrity. And this is what makes Black Ops: Declassified so dangerous.
Call of Duty is the industry's biggest franchise, which means that it had the potential to revitalize the Vita's reputation and trigger a landslide of sales for the holidays. And, being that this is the Vita's first holiday season since it was released, it needs to perform well in order to convince developers to continue taking it seriously.
But that obviously didn't happen.
In fact, Nihilistic's mistreatment of the Black Ops name has been panned so severely by critics that most of us have decided to ignore any connection that it might have with the Call of Duty franchise. And, to make matters worse, Declassified is quickly becoming a symbol of the Vita's unimportance.
When Nintendo's 3DS was struggling last year, the developer slashed prices on the portable and rolled out a collection of mouthwatering proprietary titles, including Super Mario 3D Land and Mario Kart 7. The resulting holiday sales effectively saved the console from relative oblivion, and showed developers that Nintendo intended to continue investing in the 3Ds.
However, Sony's reliance on third-party developers to secure the success of the Vita may end up being its downfall. Because, in order to work, the biggest franchises in the industry need to release titles that are enticing enough to invest in the console itself. And when Activision, the industry's biggest publisher, is willing to manhandle the industry's biggest franchise, why would any other developers invest in the Vita?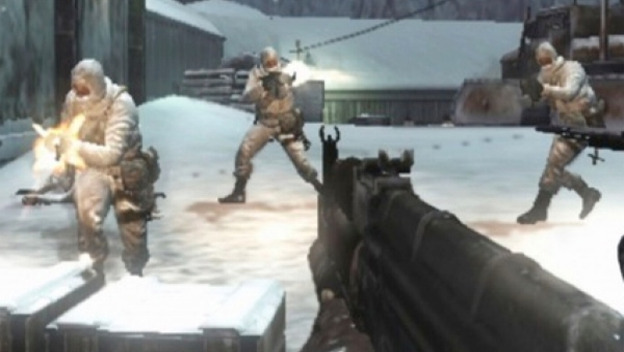 The Vita genuinely needed Black Ops: Declassified, like the 3Ds needed Mario Kart 7, but Activision delivered something that proves the Vita is not being taken seriously.
So, does anyone know where I can unload a slightly used Vita? It comes with a free copy of Black Ops: Declassified.
By
Josh Engen
News Director
Date: November 26, 2012
*The views expressed within this article are solely the opinion of the author and do not express the views held by Cheat Code Central.*