Back in the old days, by which I mean even the era where the PlayStation 3 and Nintendo 3DS reigned, it was difficult to get obscure games. We didn't always have the best sorts of libraries. Companies had to go with what would sell, due to the costs associated with physical media. They couldn't take risks. The shift to digital changed everything. We're seeing games we wouldn't and couldn't have ever enjoyed before. It might even make the downsides worth it.
For example, I am a huge fan of Japanese games. Not a lot of them would make it outside of Japan in earlier eras, which meant I'd have to import them to play them. With consoles now, that isn't an issue. With systems like the Nintendo Switch in particular, it's easy to see games that previously would have been trapped in Japan appear everywhere. Sometimes, this means a farming sim based on the Doraemon anime and Story of Seasons license gets localized. It also means something like Gunma's Ambition: You and Me are Gunma , where you try to have one prefecture take over all of Japan, gets an English release. It's amazing.
It also results in indie games showing up absolutely everywhere. Every major system is known for this now. Have an Xbox One? Slime Rancher and PUBG ended up becoming huge names. The PlayStation 4? It even had its own Humble Indie Bundles and Rocket League went from a PlayStation Plus unknown to one of the biggest eSports games. The Nintendo Switch has a bevvy of indie games, with Nintendo even holding Nintendo Indie World presentations revealing all of the first on Switch games.
We even get incredible success stories. Stardew Valley is an indie PC game made by one person: Eric "Concerned Ape" Barone. It 2016, it came out only on PCs after Barone spent four years making it. But with a lot of hard work, dedication, and assistance for ports, it ended up appearing everywhere. The Nintendo Switch, PlayStation 4, PlayStation Vita, Xbox One, mobile devices, and even Tesla vehicles all had it. In 2020, he confirmed the game had sold ten million copies worldwide. That number could still climb and grow, as the game has been supported and received free updates to make it bigger and better.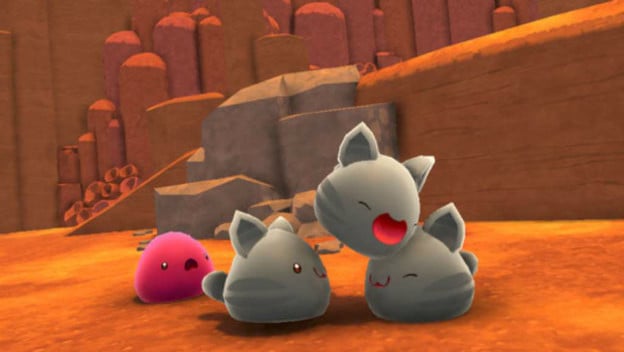 Now, we have a new opportunity ahead of us. A new Idolmaster game is on the way, and it isn't limited to a console. Rather, The Idolmaster: Starlit Season is going to come to the PlayStation 4 and the PC. This is the first time an entry in this character-raising music simulation will appear on a PC, the easiest platform for a company to go ahead and flick a switch so it can show up everywhere. Moreover, it is a Bandai Namco game, and Bandai Namco has been killing it when it comes to giving us titles that normally wouldn't have been localized. Captain Tsubasa: Rise of New Champions ? Let's put it on every console! SD Gundam G Generation Cross Rays ? Go for it! Doraemon: Story of Seasons ? Why not? Even if Bandai Namco didn't decide to localize this new The Idolmaster installment, it could release it as-is in Japanese and let folks fumble their way through.
While there are downsides to an all digital future, like random delistings and wondering if we really own and can easily access our games, there are some positives too. An opportunity to easily acquire and enjoy rare things is it. We have access to imports and indies we never would have been able to enjoy before, and that's pretty great.