Battle royale is a touchy subject, at the moment. Ever since PlayerUnknown's Battlegrounds launched the genre in 2017 and Fortnite helped make this kind of gameplay a household name, we have been nearing an oversaturation point. When it was discovered the 2018 installments of Call of Duty and Battlefield would be implementing modes involving 100 people trying to be the last one standing. But now that the Call of Duty: Black Ops 4 Blackout beta has ended, it is looking like one could be in a really awesome place.
As a refresher, the Blackout beta was Treyarch and Activision's opportunity to test Call of Duty: Black Ops 4' s battle royale mode under controlled circumstances. It started on September 10, 2018 for the PlayStation 4, September 14, 2018 for the Xbox One, and September 15, 2018 for the PC. Solo, duo, and quad modes were available, and up to 80 people could take part in a match. It ended on September 17, 2018. While there were the normal problems you can expect from a beta, such as an issue regarding body armor that was also present in the previous beta and the need to address teamkill looting, it also did things you wouldn't expect from a beta.
One of them was the level of attention coming from Treyarch. The company was constantly watching and speaking to Call of Duty: Black Ops 4 players. Representatives were on its subreddit, letting people know what it was up to and saying how the team would be making adjustments in response to players' compliments and complaints. Studio members were releasing tips, to help people find their footing. There was an openness, with regards to how people's input would impact the game. It was refreshing.
More than that, we were also seeing direct results in Call of Duty: Black Ops 4 Blackout. Treyarch could have just said something like, "We here at the studio hear you. We will make these changes. The final product will look different." But no, the actual beta was constantly changing. That 80-player cap rose to 88 on September 11, 2018. On the final day, it went up to 100. Event-based Playlists, like Fast Collapse and Close Quarters, were implemented. Rather than some stationary beta that tested a specific thing and had people enjoy only what was initially offered for about a week, it kept growing and evolving.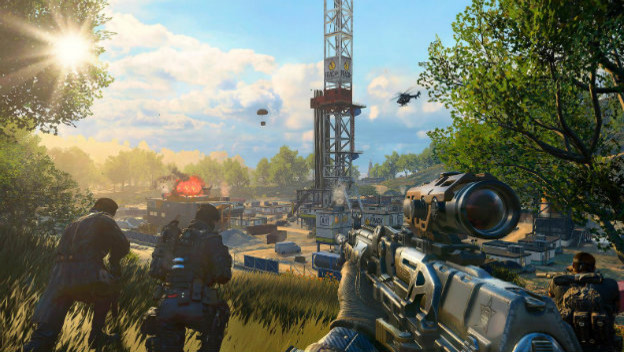 There was also the extension to consider. Treyarch saw people were enjoying the Call of Duty: Black Ops 4 Blackout sample. Instead of cutting it all short, it gave people an extra hour and a half to play on September 17, 2018. In fact, it was on that final day that the magic number of 100 was hit. This was a big deal for the beta and its players, even if many of them were probably at work or school and unable to take advantage of it. It again showed a dedication and willingness to work with the fans to provide the experience they want.
Call of Duty: Black Ops 4 is still a big unknown. It is doing a lot of different things, between its abandoning a traditional campaign and including a battle royale mode. While chances are being taken, seeing this level of attention and change with the Blackout beta is encouraging. It shows the developer wants to learn, grow, and make a game people will want to play. Perhaps that could be the key to 2018's COD success.