Rumors have been flying around about Metal Gear Solid creator Hideo Kojima and his production company parting ways with Konami. Over the past few days, all Twitter and social media accounts that were linked with Kojima productions have been either removed or re-linked to Konami or Metal Gear -specific pages. Members of the studio have been restricted from social media, and will not be showing up at promotional events for Metal Gear Solid V: The Phantom Pain.
Recently, Gamespot reached out to Konami, and they have confirmed that Kojima and his production studio will be leaving them. They characterized it as a power struggle that ended in a fallout which classified all members of Kojima productions as contractors with Konami, not permanent employees. The studio will likely be disbanded once The Phantom Pain project is completed around December. For now, Kojima Productions' logo has been taken off all Konami Digital Entertainment products.
That being said, Konami's official statement seems to be dancing around the issue, saying that Kojima is still involved with Metal Gear , but not really mentioning the title of his company. It reads as follows:
"As we have already announced, we are shifting our production structure to a headquarters-controlled system, in order to establish a steadfast operating base capable of responding to the rapid market changes that surround our digital entertainment business. Konami Digital Entertainment (including Mr. Kojima), will continue to develop and support Metal Gear products. Please look forward to future announcements."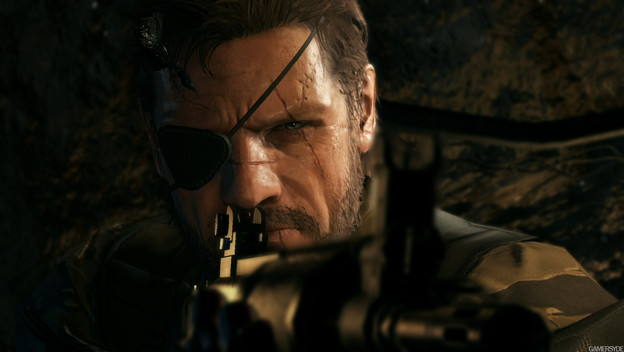 That being said, it's about time that Kojima went on to new things. He already announced that Metal Gear Solid V would be his last Metal Gear project. His studio has a ton of other cool intellectual property, liked Zone of the Enders, although splitting with Konami may make that IP unavailable to them. Frankly, Kojima's entire run at Konami has all been about telling this one single incredibly convoluted story, and he has finally decided to let that story end. Heck, if you look at Kojima's track record, he has produced more Metal Gear games than all of the other games he has produced combined. So why not let him move on to other things?
What I'm really curious about is the power struggle was that made Kojima Productions have this falling out. Kojima was vice president over at Konami, and also the director at Kojima Productions. So a fallout this big points to some tremendous conflict between Kojima himself and Konami's top brass. Hopefully we will hear more info about this strange and sudden move soon.