Anyone who knows anything about Pokemon Go will remember the Pokemon Go Fest. It was an event for players of the mobile game to get together and enjoy it with tens of thousands of other super fans. There were going to be special activities, giveaways, and all kinds of fun in one of Chicago's biggest public parks. People traveled from all over the world to experience this first major Pokemon Go event! As the story goes, it wasn't all sunshine and rainbows. In fact it was a dumpster fire (to use CheatCC's own description ).
The Pokemon Go Fest that was held on July 22, 2017 at Grant Park in Chicago was anything but what it was supposed to be. The vastly understaffed event suffered from game breaking bugs and heavily bogged down game servers and cell networks. Most people couldn't even log-in to Pokemon Go , and those that could suffered lag and other errors. Some attendees were supposed to get a limited edition badge, which they didn't. There simply weren't enough employees or volunteer staff members there to answer questions for those who came. Ticket prices were incredibly inflated, thanks to scalpers. The list of problems was endless.
Pokemon Go developers Niantic were clearly unprepared for an event of the magnitude of Pokemon Go Fest. Their attempts at making amends amounted for refunding tickets and giving $100 of in-game currency in Pokemon Go . This obviously did nothing for those who bought from scalpers, because the real ticket price was only $20. The extra they spent to buy it from someone was almost certainly not refunded. There was also the fact that many traveled from all over to attend the event. What of their airfare, hotel costs, and rental car fees? Personally, I know at least one person who flew from San Diego all the way to Chicago to attend Pokemon Go Fest. They enjoyed the event in its own right, but many others did not.
A slew of court cases started heading Niantic's way. Many were infuriated that they had paid large sums of money to attend a failed event. As of March 30, 2018, Niantic settled a class action lawsuit to repay attendees for their travel expenses. You can read our news here for further explanation. But essentially, fans will be able to claim up to $107 in expenses (or more if they have receipts). This should help appease fans at least slightly, though it will never make up for the disappointment felt by many the day of the event.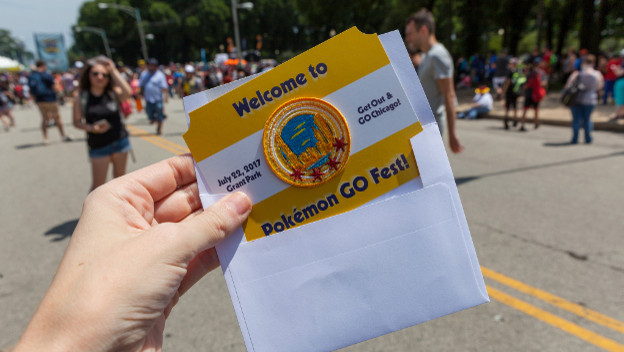 What I believe this event and following lawsuit will do is act as a cautionary tale for many other companies seeking to do something similar. If you are going to host an event of any kind, you should absolutely make sure you tick all the pre-planning boxes before you move on to any further stage. Appropriately staffing events for the amount of people set to attend is another major "to-do." If there are only going to be a dozen people at an event, then you shouldn't need too many staff members and volunteers. But if there are going to be 10,000+ people at an event, you'll want to plan accordingly. This could even mean hiring extra staff or volunteers at the last second. As an event host, you'll benefit, and so will your attendees.
Strong management is the core staple to a successful event. If Niantic hadn't failed so much at this, I'd wager the rest of Pokemon Go Fest wouldn't have been such a dumpster fire. But even further, if your event relies on a functioning network of some kind, you might want to look into temporary WiFi solutions. Even in a park, Niantic could have provided free or paid WiFi for their attendees. I've been to music festivals that had WiFi for crying out loud.
All of the blunders that Niantic made during their Pokemon Go Fest will function to educate any future video game events. I've been to some video game events where the lines were atrociously long (like those to get into Pokemon Go Fest), but there were plenty of staff. Those people were able to answer any questions I had, and were otherwise just cheery individuals that made the waiting suck less. It just goes to show that simple management and staffing can make all the difference. Any developers or publishers out there who were watching Pokemon Go Fest (and its aftermath) have learned exactly what not to do. Hopefully they take these lessons to heart to avoid another disaster.