Missed But On The Rebound
While it's been a while since I've played basketball either physically or digitally, I've always had an interest in trying out the NBA 2K games. For all the flaws that arise with 2K Games regarding buggy releases, they usually do fix the games in ways that make the games good. So even a lackluster opening performance from their games can lead to an eventually strong and fun game. With that knowledge, coupled with the fact that this is going to be a cross-gen experience where you'll get access to both the current-gen and next-gen editions with the Mamba Forever edition, while I had a rough experience with the game, I have to acknowledge both what it is and what it can be.
First, NBA 2K21 is a mixed bag. There's the good, but glitchy, which is largely exhibited by the quick games. There's the mediocre that can be fixed with time, which is in the MyCareer section. There's the largely confusing with MyLeague. There's also the lackluster, but probably won't be fixed until the next generation edition is released (graphics).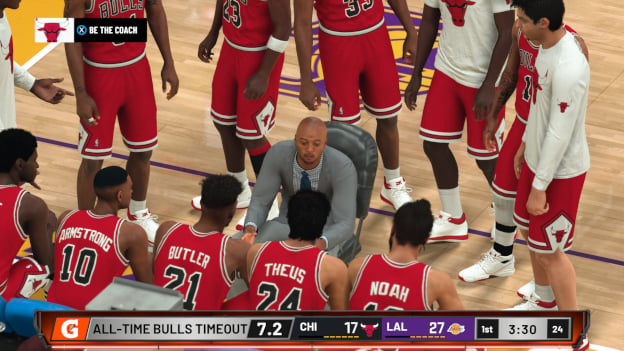 The quick games where you can dive into playing with friends or coming up with your own dream matches are one of the strongest points of the game. You can do NBA or WNBA games in this mode. Within the NBA side, you can choose any one of 64 NBA teams. Each team has three different modes that affects their line up (e.g. current, one of the championship line ups from any of the teams, or an all-star version of the team that features a considerable amount of the best players from that team over the years). Gameplay is intuitive and generally the most consistent in performance, though there's the occasional glitch to worry about, particularly with the pass selection, since I've had selection randomly shift in erratic ways that led to either throwing the ball out of bounds or passing to an opponent.
The MyTeam function is nice, where you can build a team and level up the capabilities of its members through play. It's a nice middle ground between the quick play and MyCareer mode. The benefit is a mixture of stability of the gameplay experience and the customization of the team. It runs smoothly, though isn't without the occasional erratic passing issue that arises. It's a nice approach to Fantasy Basketball from a team standpoint (not the full league) that can work beautifully. MyLeague is for the people who want to play at running a league. I tried to make sense out of it, but I couldn't.
Before I get into the weird parts for the MyCareer section, I wanted to give the highlight. The story feels intensely personal and relatable. Regardless of the form that your created character has, the story is following the same lines, though you can make different decisions per character. You're a student athlete whose father is a star basketball player. The basketball coach of your high school talks you into joining even though you don't want to be caught in your father's shadow. After joining, you're working to make your own legacy and escape your father's shadow. It's beautifully done. The character creator is nice too. The stat and attribute system allows for a very custom experience depending on the type of play that you're going for. Once you get into the NBA Draft, it also offers an interesting mechanic where you can do neighborhood games (basically, you and a friend go to a community court and play with a group there). Depending on the course you take with your agent, both your community games and your performance in-game will be one of the biggest ways to increase your fanbase, which can lead to companies coming to you for your endorsement and to sponsor you. That's the good. Unfortunately, there's some bad. It's all control-related. Even with a hotfix helping with shot accuracy on rookie difficulty within the MyCareer mode, shot accuracy is poor. A lot of my player experience wasn't and still isn't in the area of shooting, but in playmaking. But after the hotfix was put in, pass accuracy to make plays and at least get assists tanked. Prior to the hotfix, I got two baskets in at least 20 shots, but had no turnovers. First game after the hotfix was applied, my success rate jumped up to about 45% with substantial upgrades to passing.
But passing started suffering, randomly shifting pass selection from who I wanted to pass to directly to the person who was best guarded. There's the issue of sometimes when playing defense your team gets in your way, which can penalize your teammate grade and experience if the person you're supposed to be guarding gets too far away or makes a basket. That's also assuming that you're not fouling someone when you are able to play defense by pressing pretty much anything but the joysticks and L2. I've fouled people trying to steal, trying to block, and a couple other ways when I was not blocked by my own team from playing defense. I don't have to sink every shot, make every pass, or be successful at defense 100% of the time, but I shouldn't be fighting my own team or the controls to be able to have some level of success. This stuff can be fixed and it only shows up in full force in the MyCareer segment of NBA 2K21. If they fix it so that it's challenging, but not having the controls actively fighting you, this section alone would be worth the price of admission.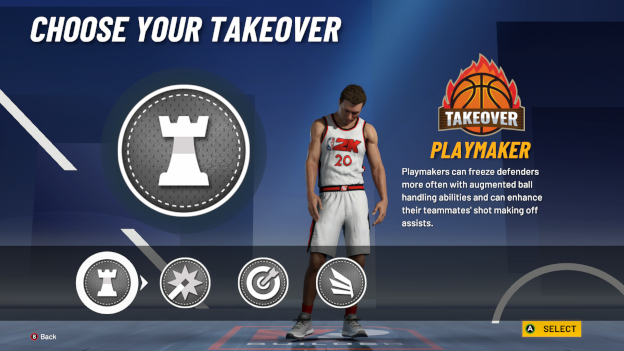 That said, one of the things that probably won't be fixed beyond the next-gen version are the graphics. The lighting and some of the effects are great. Character models really invite you into the uncanny valley. I mean, they look realistic, until you look at things like the glassy eyes or plastic-y fabrics and skin. Then it just gets a little off-putting. It's not as bad as what happened with the character graphics and animations of WWE 2K20, but sometimes, yikes.
Now if you get the Mamba Forever edition on console, which is what we received the code for, you get access to both the current-gen version and the next-gen version. Graphics will probably be fixed for the next-gen version, though Visual Concepts could surprise us by also patching the graphics for the current gen version. That said, another thing should be noted about the next-gen version. Any data that you have for the current-gen MyCareer mode will not be transferring according the NBA 2K21 website. The MyCareer experience will be different enough that it will be borderline another game.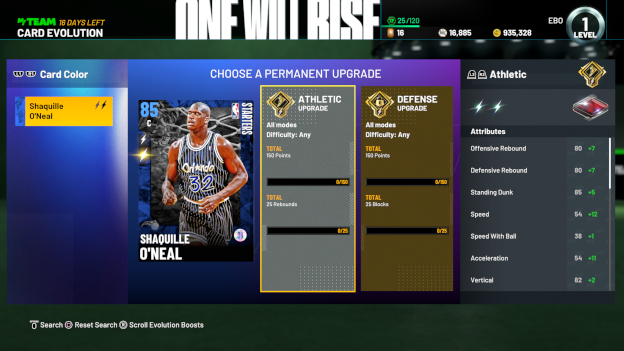 While there are issues, which are worst in MyCareer, it still is enjoyable. If you're willing to play the long game and deal with the current difficulties, what you're going to get is going to eventually be a good game with a solid experience. My guess is the issues will be fixed at least by the launch of the next gen systems so that every version of the game has a strong experience. The biggest issues might be fixed earlier. If you were dead set on getting the current-gen version, I'd say give it about a month. Things should be working better by then. And if you're planning to play on console and upgrade to the next-gen consoles, get the Mamba edition. For $100, you got both the current and next-gen version as well as any fixes that had been put in.
RATING OUT OF 5 RATING DESCRIPTION 3.0 Graphics
It gets some elements like the general environment you're playing in right. But character graphics and animations are off-putting 2.5 Control
This is the biggest problem with NBA 2K21. Sometimes they work, but other times it feels like they're trying to fight you rather than leading to a fun and challenging gameplay session, particularly in MyCareer 4.5 Music / Sound FX / Voice Acting
While occasionally repetitive, the music, sound effects, and voice overs are really well done. They help ground what's going on regardless of the mode you're in 5.0 Play Value
While most of the issues lie in MyCareer, there are just so many ways that you can play this game whether you pay attention to that or not. So, play value would absolutely be one of the reasons to get this, whether you're getting it for the current generation or the next 3.5 Overall Rating – Good
Not an average. See Rating legend below for a final score breakdown.
Review Rating Legend
0.1 – 1.9 = Avoid
2.5 – 2.9 = Average
3.5 – 3.9 = Good
4.5 – 4.9 = Must Buy
2.0 – 2.4 = Poor
3.0 – 3.4 = Fair
4.0 – 4.4 = Great
5.0 = The Best
Game Features:
MyCAREER – Embark on your own personal, cinematic basketball journey to reach your ultimate destination: the National Basketball Association. Build up your custom MyPLAYER and take him to the heights of their career and stardom, and make a name for yourself in the global basketball universe.

MyTEAM – Assemble your G.O.A.T. NBA fantasy team of current players and historic legends and compete against the world. Uncover rare and highly-rated player cards by participating in many rewarding game events and daily and weekly challenges, and compare your hard-earned collection with friends and competitors.

NEIGHBORHOOD – Live out your virtual, day-to-day basketball life in a neighborhood that doesn't sleep and that always offers something to do. Jump in on 3v3 streetball runs with your crew, or play for bigger stakes in 5v5 ProAm games. Shop for the latest sneaker and apparel drops. Level up your MyPLAYER at the local training facility. In your NEIGHBORHOOD, basketball never stops, and Everything is Game.

ELITE GAMEPLAY – Enjoy unparalleled control with the ball in your hands, using the advanced Pro Stick. Aim jump shots and layups for a new level of precision and skill, and unlock new signature dribble moves with more effective ball handling.