In lieu of a big stage presentation this year, Nintendo opted to bring its latest news straight to the masses with a Nintendo Direct live stream. The masses appear to have responded in larger-than-expected numbers for a 7am Pacific broadcast, as the feed helplessly stuttered, freezing Mr. Iwata repeatedly mid-bow or playing stuttering Pokemon music while giving us a stop motion view of the battle. It felt like amateur hour at Nintendo, but at least the company posted the full thing to YouTube quickly after the original stream shuddered to a close.
Nintendo kicked off its broadcast with news from Pokemon X and Y. Along with showing a number of new Pokemon species, the game's trailer announced that a new type of Pokemon has been added to the roster for the first time in over ten years. Fairy-type Pokemon will have attacks that are Super Effective against Dragon Pokemon. Along with the new Fairy-type Eevee evolution Sylveon, a number of existing Pokemon such as Jigglypuff, Gardevoir, and Marill are being converted to Fairy. The new game will also have a mode called Pokemon Amie that allows the player to pet, feed, and play with Pokemon in order to deepen their friendships with the trainer. The games will be launching worldwide on October 12.
Who better to follow Pokemon than Super Mario? Nintendo announced its first 3D Mario game for the Wii U, Super Mario 3D World. This game is in the style of Super Mario 3D Land on the Nintendo 3DS, but allows multiple players for the first time in a 3D Mario game. Players can portray Mario, Luigi, Toad, and Princess Peach, each with individual control characteristics such as Toad running faster than the others or Peach hovering in mid-air. It also features a new cat suit power-up, which is not only adorable, but allows characters to climb walls and scratch enemies with their claws. Super Mario 3D World is coming out in December.
For those who prefer Mario on wheels, Mario Kart 8 for the Wii U was officially unveiled. Not only is gliding and underwater racing included in this version of the game, motorcycles are back, and all vehicles can now transform into hovercrafts that have the ability to race on sideways and upside-down roads. Because of this, the game's tracks appear to have more shortcuts and alternate routes than ever before.
Next, some footage from Wii Party U was shown, although it didn't contain much new information about the massive mini-game collection. Mr. Iwata announced that both Wii Party U and Wii Fit U have been delayed from their original launch windows. Wii Party U will be out this October, and Wii Fit U will arrive in December.
The Miiverse has been a popular place for users to draw and share pictures. Nintendo is preparing a full suite of art tools for Wii U users via a new Art Academy game, but in the meantime, the company will be releasing a special drawing tool for Miiverse artists this summer, allowing them access to a limited set of Art Academy's tools that can be used to post drawings to the Miiverse.
A sizzle reel of third-party games coming this year for the Wii U and 3DS was then played. Assassin's Creed IV: Black Flag, Batman: Arkham Origins, Deus Ex: Human Revolution Director's Cut, Just Dance 2014, Rayman Legends, Splinter Cell: Blacklist, and Watch Dogs are coming to Wii U. Batman: Arkham Origins Blackgate, and Shin Megami Tensei IV are arriving on the 3DS. Disney Infinity, Scribblenauts Unmasked: A DC Comics Adventure, Disney's Planes, Skylanders SWAP Force, and Sonic Lost World will release on both platforms. A reel of eShop releases showed a wide variety of smaller titles like Cloudberry Kingdom, DuckTales Remastered, Oddworld: New 'N' Tasty, and A World of Kelflings that are coming to the Wii U.
It wouldn't be a Nintendo E3 presentation without something for the Zelda fans, so a new trailer was shown for The Legend of Zelda: Wind Waker HD. Mr. Iwata stated that some changes have been made to help the pace of the game, but could not give details. The Tingle Tuner, an optional gameplay element that originally required Game Boy Advance connectivity, has been moved to the Miiverse, and it allows players to send bottled messages that will wash up on the shores of other players' games.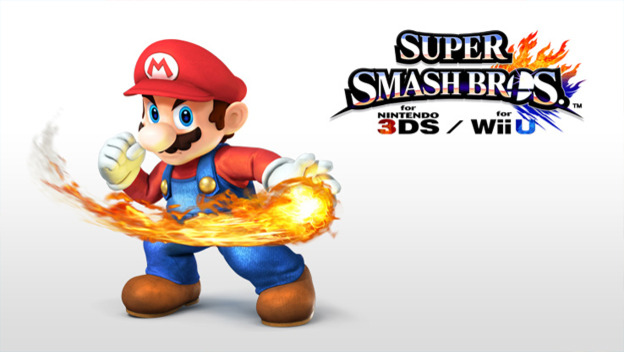 Nintendo then showed off a series of trailers that featured upcoming games from development studios that are either owned by or have a close relationship with Nintendo. We saw how the characters in The Wonderful 101 combine to create giant weapons that can be used to fight their alien enemies. A slick trailer for Bayonetta 2 showed off the Wii U's graphical capabilities, and a second trailer demonstrated gameplay for the first time. Finally, we saw a lot more of the open world planned for Monolith Soft's X, an RPG in which the characters are (at times) able to pilot giant mechs that can fly across the landscape. The Wonderful 101 will release on September 15, 2013, while the other two games are expected in 2014.
The last two Nintendo first-party titles shown in the broadcast were a new Donkey Kong Country game for the Wii U, and the promised trailer for the upcoming Super Smash Bros. game. Donkey Kong Country: Tropical Freeze features the return of Dixie Kong and her propeller ponytail. It also adds new camera angles to the levels, some of which switch between 2D and 3D viewpoints. The Super Smash Bros. trailer showed footage of the game's 3DS and Wii U versions, and introduced two new challengers: Villager from Animal Crossing and Mega Man.
Nintendo had plenty to show off this year, although the long delays for many first-party titles are likely to continue to hurt the company's bottom line. We'll have to see how the Wii U does against its competition this holiday season, and whether the tablet-driven console can hold its own in the long run against the PlayStation 4 and the Xbox One.