It's Just Karaoke
E3 is the highlight of my year. It's the one time when all the greatest minds in the video game world get to come together to wow you with their new innovations that will shape the way we look at gaming in the coming year. Getting to play honestly good titles at E3 is one of the rare treats of being a game journalist. Even the random mobile games and casual titles generally have something interesting to offer us gamers, and they provide a good look into the world of game development as we know it. Truly, it's an eye-opening experience that you can only truly have if you manage to make it to E3 yourself one day.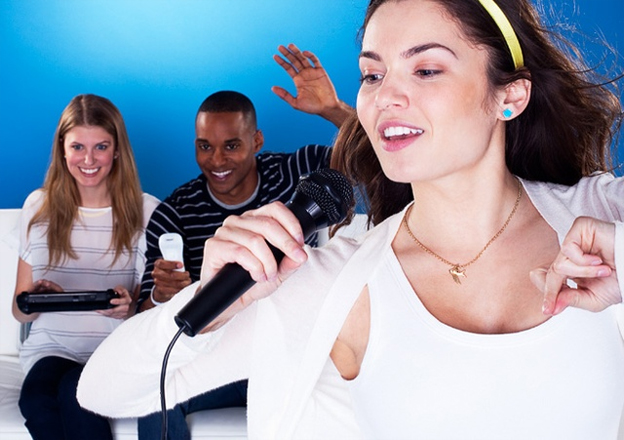 Then… there's SiNG, which was showcased at the Wii U booth this year. SiNG is the absolute opposite of everything E3 stands for. It's not a brand new innovation in the world of gaming. It's not a new casual title that shows you how the changing market changes game development strategy. Heck it's not even a complete title, or a complete idea for that matter. SiNG is barely even a tech demo. It's a half-baked, half-finished idea that somehow managed to get a demo booth on the E3 show floor and it stands as a testament to everything that I don't want happening with the Wii U when it comes out.
SiNG is a karaoke game, and we have all been there before. Karaoke Revolution, Rock Band, and any number of other less popular titles have shown us that the world of digital karaoke is actually a load of fun. The gimmick in SiNG is that the karaoke isn't on the TV but the Wii U GamePad. This allows the singer to look at the audience they are performing for… supposedly. A big aspect of Sing's design was making sure that the karaoke experience was not exclusionary. The game is supposed to allow everyone in the group to interact with each other at the same time.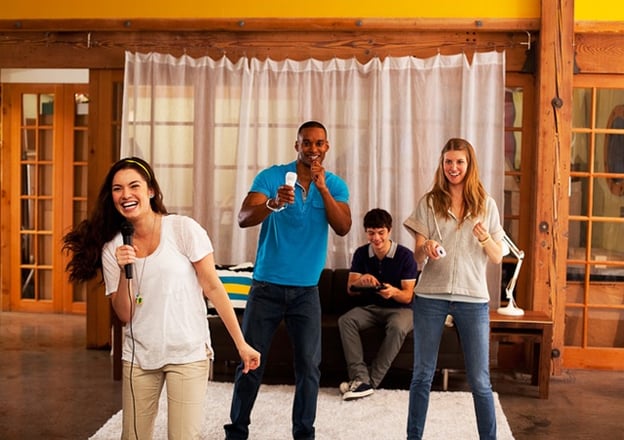 People who aren't currently at the mic get to look at the TV screen which, believe it or not, also shows the lyrics (just in more stylized letters). However, the main screen also shows the audience dance moves and other commands. The game will want you to clap along to the beat, sing along to the background part of the song, and overall cause you to make an ass out of yourself alongside the main singer.
OK, let's get this out of the way first. Karaoke is fun. As an unbelievably white guy in a stuffy button down shirt, I had a blast singing Party Rock Anthem and pretending I was a hipster with an afro that actually had some rhythm. However, this wasn't because of SiNG. This was because, as I said before, karaoke alone is fun.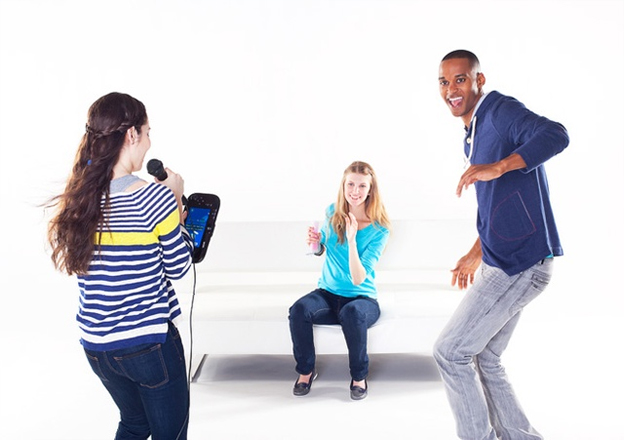 SiNG on the other hand actually seeks to make the experience as awkward as possible. You know how the GamePad is supposed to let you look at your friends while you play? Well it doesn't. The text is so small that you end up hunching over and looking at it while everyone else is looking at the screen and having fun… something that there's no reason you couldn't be doing, I might add.
Then there's the main screen instructions which… to be honest you aren't entirely sure if you are supposed to follow. They kind of start up out of nowhere and there's no way to tell whether or not you are "succeeding". It took a while for everyone in the booth to finally loosen up and sing along once they realized that nothing was actually judging them. Karaoke actually already has something that makes people loosen up and it doesn't require a Wii U. It's called alcohol!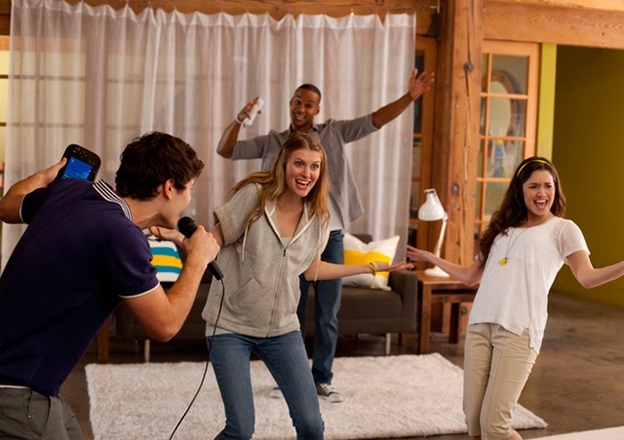 Oh, and you read that correctly, by the way. There is absolutely no punishment for failing to follow instructions. In fact, there isn't much of a game here at all. The booth rep didn't know how players were going to be scored or even if they were going to be scored, and the Wii U has no real way of knowing whether or not your friends are actually doing the dances the screen is telling them to do. All SiNG really is, is a program that makes a Karaoke machine out of your Wii U. Sure, this sounds kind of fun, but it's not really a game. It's just a cash-in on the fact that people can sing while looking at text in a small screen.
I want to like SiNG, but for that to happen, the actual game portion has to be fleshed out. I want to see players being graded. I want to see the Wii GamePad functionality actually matter. I want to see anything other than a dry karaoke simulation that is, unfortunately, much worse than even the first Karaoke Revolution. Without actual gameplay, SiNG is just a shallow attempt to make casual players buy a full priced game based on a Wii Game Pad gimmick—and that's exactly what the Wii U doesn't need.
Game Features:
Face your friends.

See the lyrics on the Wii U GamePad.

Your friends can sing and dance along.