Information leaks, spoilers and release date delays have become the stuff of the gaming industry. It so often happens that we are pumped up about a game coming out and then just a few short weeks before we are supposed to get our hands on it, it gets pulled from the release timetable and pushed into the next quarter or even year. Such was the case with many games in Q4 of 2013, but the silver lining is that now we are in 2014 and those delayed games draw ever closer to resting within our new systems and we look anxiously forward to burning a whole lot of daylight and moonlight playing these games.
South Park: The Stick of Truth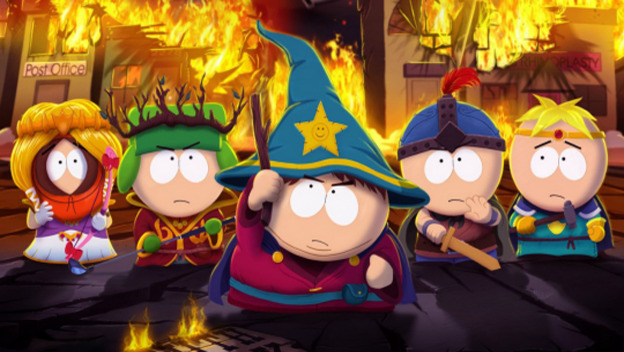 For as long we have been teased with the screenshots and trailers for this game, it had better be epic. You better be able to master the Nagasaki in the first five minutes of gameplay and then take your flatulent brand of justice to all of South Park with a quickness. You better be able to kill Kenny so many times in one session that the people of South Park give up on saying "You killed Kenny! You Bastards!" But seriously, this game looks like it is going to deliver the one game that South Park fans have been waiting on for decades. It looks like it is going to finally be the game that does the franchise justice, and we couldn't be any more excited about finally getting to play it.
The Elder Scrolls: Online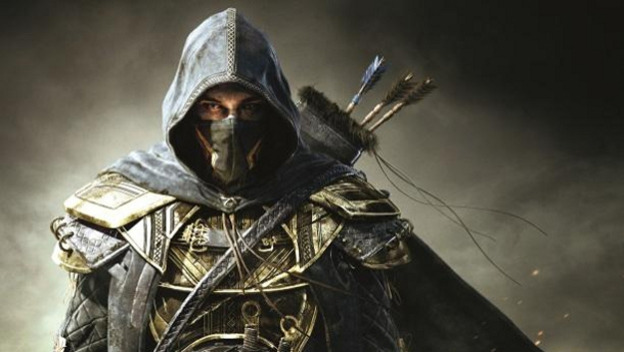 Having invested thousands of hours collectively on the former Elder Scrolls titles, we are certainly excited to see the vast world of Tamriel taken to the next level. We are equally as excited to see how the new MMO fares on the new consoles. If done right, this could potentially dethrone WoW as the dominant fantasy online MMO. Well probably not, but one can hope. No matter what happens, Elder Scrolls Online promises to give its franchise-faithful gamers the coolest experience so far. Gamers will have the opportunity to team up and tear the foes of Tamriel limb from limb. How can you not be excited about that?
The Witcher 3: Wild Hunt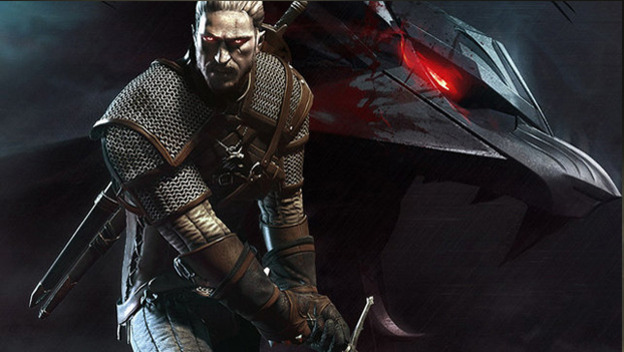 Geralt of Rivia is one seriously badass dude, but apart from a killer protagonist, the idea of traversing a living world that reacts to events and decisions in ways the CD Projekt Red has yet to fully unfold has us interested in a big way. The first two Witcher titles were epic in their own rites, and seeing how the second installment was incredibly bigger and better than the first, we remain cautiously optimistic that The Witcher III won't be just a bunch of really really awesome eye candy. If it delivers on all they have told us, it may actually truly change the way that modern RPG titles will be made. So get your saddles and your swords polished and ready for battle, The Witcher III will be here before you know it.
Dark Souls II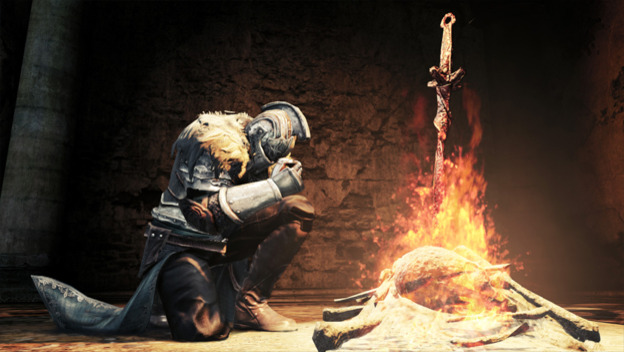 I have always maintained that during the formative stages of Dark Souls , the development team met in a large conference room and were handed big, yellow legal pads and were told to fill them with any way that they could mess with gamers. Then at the conclusion of that meeting, the legal pads were taken up and then every single one of those ideas were crammed into the final version of Dark Souls . You know, since Demon's Souls wasn't brutal enough. So as you can imagine, when I heard they were making another Dark Souls game, I cringed. Dark Souls may have been one of the most frustrating and yet strangely satisfying games I have ever played. So honestly it's a bittersweet thing for me knowing that there will be many more hours of torment and frustration in my future. What's that? Just don't buy it you say? Forget that man. I haven't met a franchise that beat me yet, and Dark Souls is not going to be the first.
inFAMOUS: Second Son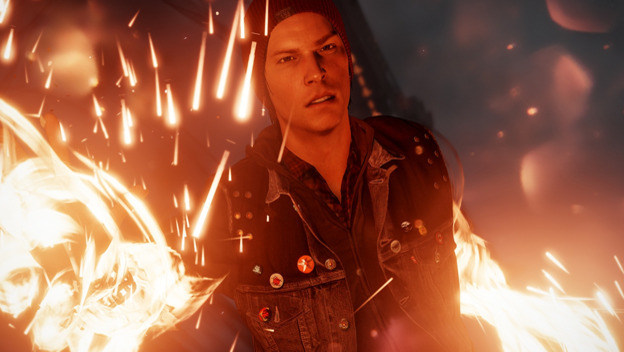 Anyone who knows me knows that I am a huge fan of the Infamous games. I couldn't believe that the game could get much better until I played inFAMOUS 2 . Now that Cole's story has come to a close I am anxiously awaiting the next chapter in the infamous franchise, and apparently I am not alone. There have been all kinds of people sounding off on YouTube and on their blogs about their excitement concerning the next installment. There have been others who have complained, calling it a lame rehash of the Prototype series and that it's just another lame exclusive franchise putting out another lame sequel (those people were on an Xbox blog, go figure). But no matter what your position on the subject, inFAMOUS: Second Son should appeal to anyone with an affinity for open-world, super-powered adventures.
Metal Gear Solid V: Ground Zeroes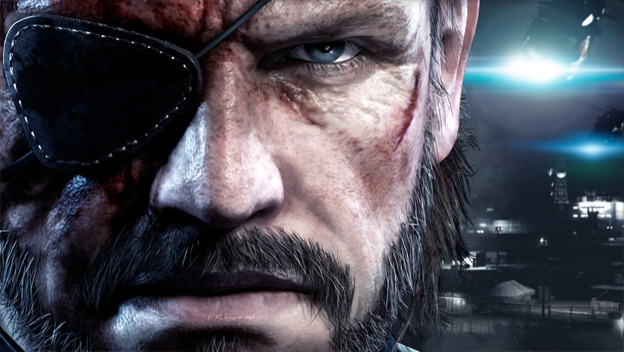 First off I would like to say that Hideo Kojima is a freakin' genius. That whole ruse that he pulled on the entire world with that crap about MGS: Phantom Pain was brilliant. All of us 'gear heads' were foaming at the mouth and racking our brains trying to figure out exactly what in the hell Kojima was trying to pull with those freakish nightmare trailers that kept getting released. Then, when I found out if was all a hoax and saw some actual gameplay footage on Tokyo Otaku Mode, I was floored. Sadly, it was in Japanese but it was still absolutely intense and just the type of action I have been craving since MGS IV . So now that I have gotten my sneak suit out of the closet (and hired a personal trainer so I can get back into good enough shape to fit in it again), I am pumped that MGSV is actually coming soon!
Titanfall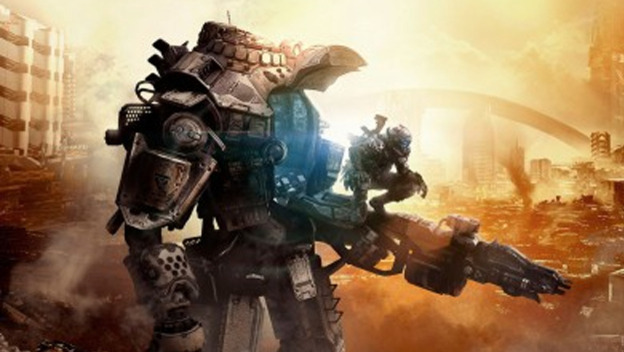 Titanfall is coming soon. It was made by some of the people that did Call of Duty , so that in itself is going to make it successful. Leaving all of that aside though, it looks awesome! It's been a long time since somebody made a mech game that the broad spectrum of the gaming masses actually wants to play. From the look of it, you no longer have to be a tech-savvy, uber-nerd to enjoy online mech-to-mech combat. Mainly because it looks like that's not the only thing you do in this game. There are tons of elements of many different genres of gaming represented and they are all wrapped up in an amazingly rendered world. Sadly, I am always skeptical of mech games these days, but with titles like Titanfall on the horizon, it looks like bipedal combat may finally be taking a turn for the better.
Dragon Age: Inquisition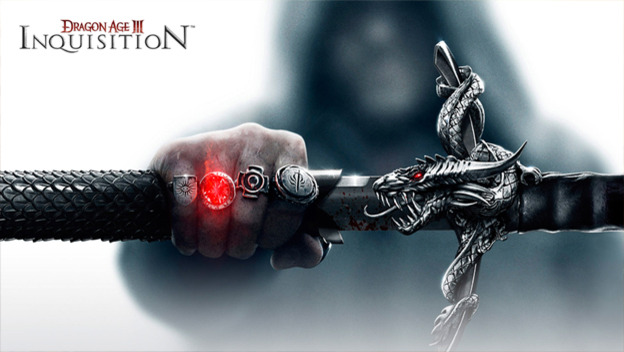 We have been Bioware fans for a long time. Honestly, nearly all of their games have been some of our favorites even if they were not quite as awesome as we had hoped (ahem… The Old Republic ). But the Dragon Age series of games have always had a very cool way of telling a story and selling the action, even if the entire game takes place surrounding one city. From Origins to Dragon Age 2, they have woven a tale of high adventure and given us some memorable moments and characters, and it's starting to look like Inquisition is going to live up to that pedigree. On a selfish note, I really hope that there are more dragons in this one. Big ones. Ones that smash and burn everything in sight. Like in Reign of Fire , just without Matthew McConaughey playing a bald redneck.
Destiny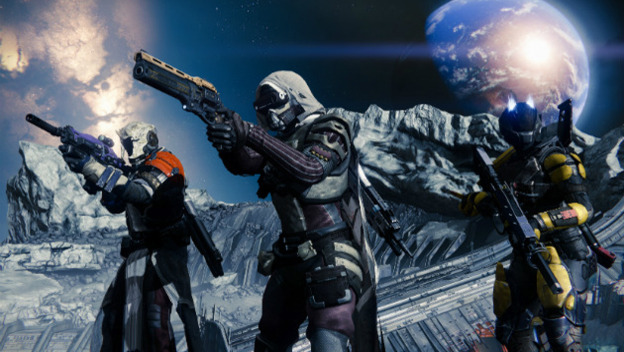 Bungie made this game. Honestly, I don't really feel like I need to say anymore on it, but I have to. After seeing the gameplay footage at E3 last year I was more than pumped about playing this game. I think anyone who was a fan of Bungie's work on the Halo series was at least a little pumped to see what they could do outside of the constraints of working for Microsoft. What we were shown was a new world with new races and a new story. We saw drop-in, drop-out co-op modes and robust online multiplayer gaming. We saw a new class system and customization options and a very well constructed and rendered world for us to play in. As much as I like playing online co-op games, and how much I dislike the run-of-the mill, kill-everyone-but-me types of online shooter out there now, I feel like Destiny could be the breath of fresh air that I personally have been waiting for. Hopefully others share in my enthusiasm.
Watch_Dogs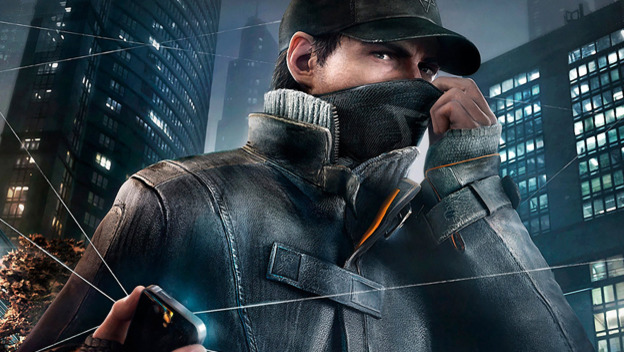 Ubisoft has blown my mind with their last few outings. I loved the new Splinter Cell and I can't get enough of Assassin's Creed IV , so it's no surprise that I am more than a little geeked out about playing Watchdogs . For over a year now, we have all been watching this project bloom and soon it will be in our systems and, if all goes well, on our list of favorite games. The idea is simple. Your guy is a hacker and a vigilante. Not unlike Batman, he is trying to expose the evil hidden from the masses. Only rather than employing a plethora of street beat downs, he engages in subversion of the technological kind. So it only stands to reason that the companion app to this game (again, if done well) will only enhance the amazing concept of using something as simple as a smart phone to control and expose hidden evils to the people.