As video games grew as a storytelling medium over time, writers showed little restraint in using death as a tool to easily shock young players into strong emotional responses. But many of these stories were absolutely told well, and conservative use of important character death made for impactful moments that have stood the test of time. Even recalling these tragic scenes brings that sting of heartbreak and loss bubbling back to the surface. I'm making myself sad just dwelling on this introduction.
So, without further macabre rumination, here are the ten most tragic deaths in video game history. Warning: as the subject matter should suggest, there are spoilers out the wahzoo in this list, including some more recent games. Proceed at your own risk.
Mordin Solus (Mass Effect 3)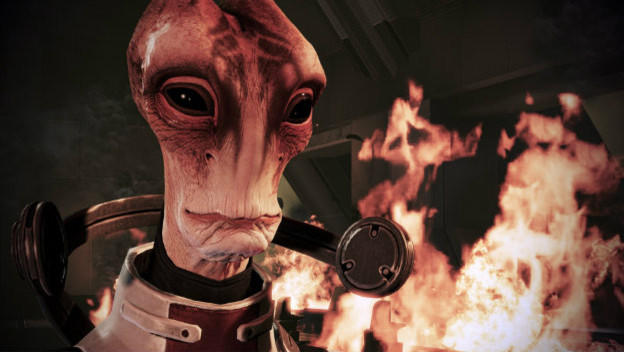 Mass Effect 3 was the ending of the classic trilogy, one that was largely about moving from one subplot to the other and tying up all the loose ends before taking the fight back to the Reapers. Of course, one of the biggest loose ends was the Genophage, an artificial disease created by the Salarians in order to stunt the reproductive abilities of the Krogan. Commander Shepard ultimately has to choose to help cure or preserve the disease. Either way, Mordin Solus dies in the process. One of the most likeable characters in the series, Mordin was not only charismatic, but his constant internal tug of war over the Genophage was one of the more compellling story threads.
John Marston (Red Dead Redemption)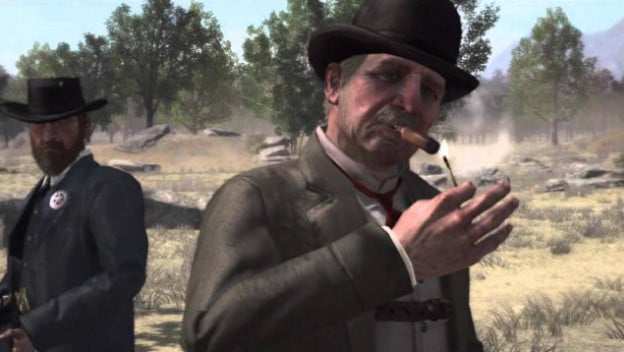 Red Dead Redemption is a story that goes out of its way to nod to its title, multiple times. Getting dragged back into one's self-made mess after time away or an attempt to escape is a long-running theme in Rockstar's projects, and John Marston's story is one of the most tragic examples. The player spends hours with him as he tries so hard to make up for his time as an outlaw, only for the government to exploit that and toss his life away like garbage. Ultimately, that's what makes the end that much more satisfying, albeit bittersweet.
Baby (Super Metroid)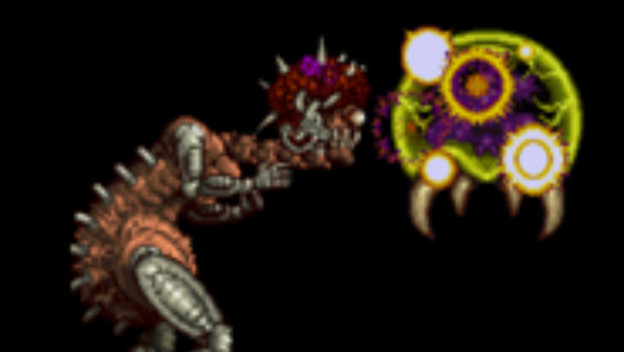 The story of Metroid is that of a hardened, badass bounty hunter discovering a terrifying, dangerous organic presence and developing a renewed sense of compassion as their paths continue to cross. In Metroid II , Samus is sent to completely eradicate the Metroid race, sending her to their home planet for the ultimate purpose of genocide. She encounters a Metroid just as it hatches, mere moments before the job is done. The baby imprints on Samus, helping her escape. Super Metroid is about Samus chasing after the baby after her rival, Ridley kidnaps it. In the end, after nearly being killed by a ressurrected Mother Brain, Samus watches as the baby comes back as a grown Metroid and sacrifices itself to save her. It's a simple, yet effective story told through quiet moments and atmosphere instead of dialogue, over the course of three games.
Colossi (Shadow of the Colossus)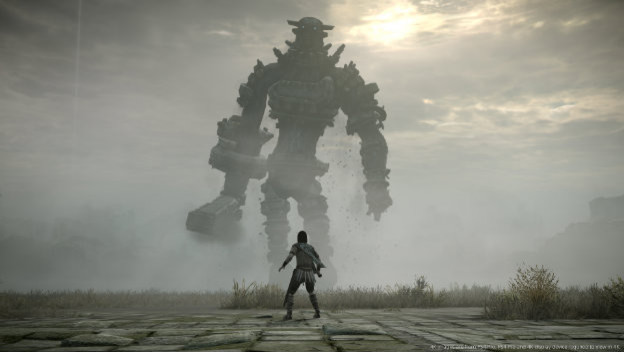 In Shadow of the Colossus , the story follows a young warrior as he seeks out the Colossi in order to save a cursed princess. But the cruelty of the game's story lies in presenting the Colossi not as evil monsters, but large, magnificent animals that barely take notice of the player until they start the attack. Destroying these animals is a tragic, morally questionable act that is meant to eat away at the players' conscience, and if they keep going, they pay for it in the end.
Chrono (Chrono Trigger)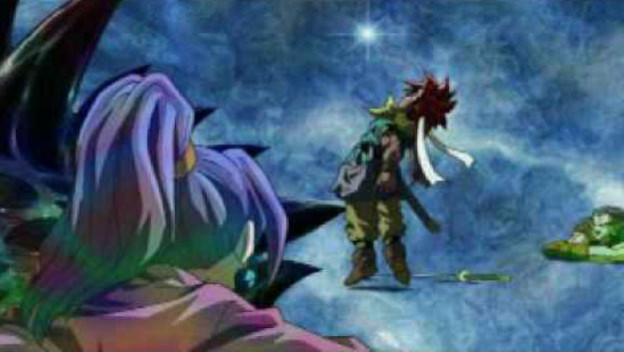 Through its massive, detailed worlds and colorful, emotive characters, Chrono Trigger goes a long way toward developing the player's bond with its cast, even the silent protagonist Chrono. This builds to a shocking moment that nobody would have ever expected at the time, when the proper antagonist is introduced face to face with the group for the first time. Shortly after the first showdown, Lavos eradicates Chrono in front of his companions. It's shocking, and even more effective when you realize that while you can eventually revive Chrono, the quest is quite missable. The whole rest of the game can continue on without him, leading to one of many alternate endings.
Lee (The Walking Dead)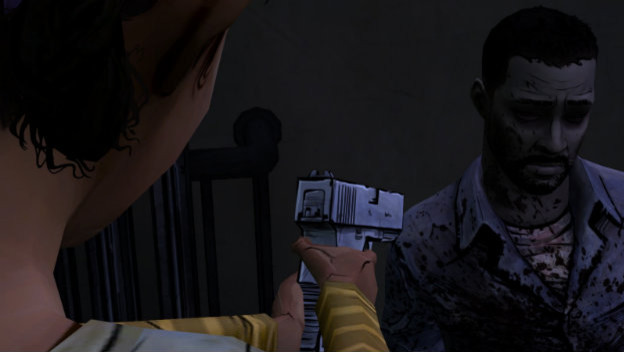 Telltale's The Walking Dead (Season One) will likely go down as one of the best-written video games of all time. (Just Season One though, sorry.) It's about Lee, a man who has lost his way, ultimately finding it in the middle of the apocalypse. His way ends up being Clementine, a little girl in need of guidance at the worst possibe time. Lee strives to give her the tools she needs, especially when he knows his own clock is ticking. In their final moments together, he passes the torch and teaches her one last, crucial lesson.
Sarah (The Last of Us)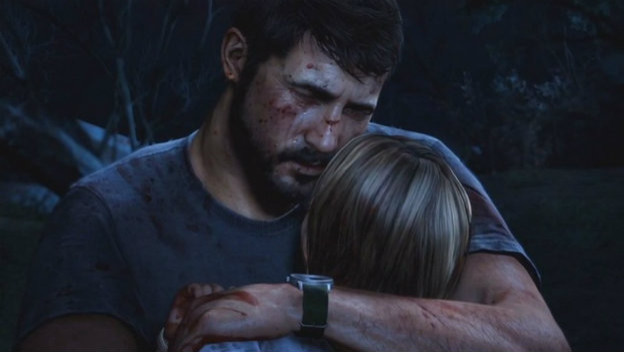 The Last of Us isn't about Sarah. We barely get to know her. Unfortunately, her time is brief as she is "fridged" in order to provide motivation for Joel, the actual protagonist. But while her presence is brief and cliched, the impact of her death cannot be understated. Through masterful presentation, including some gruseome, heart-rending vocal performances, an otherwise rote zombie flick introduction sequence leaves a lasting impression that adequately sets the stage for Joel's struggles that last the entire rest of the game.
Noctis (Final Fantasy XV)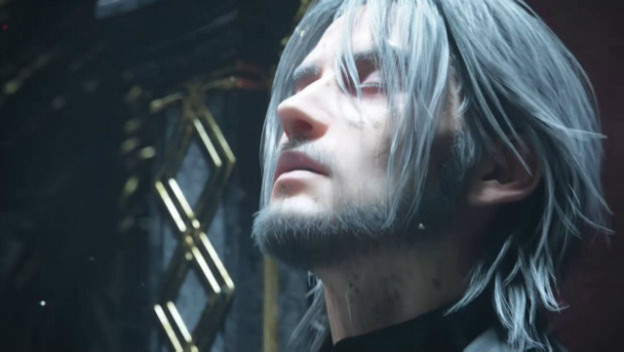 The world of Final Fantasy XV , as charming as it can be through most of the game, is really messed up. The entire foundation of Noctis' royal bloodline is built on the lifetime suffering of each of its monarchs, draining every King as they use their cursed powers to protect their people. Noctic spends the entire game powerless, despite his supernatural abilities, to do anything to help as his world crumbles around him. Stuck in the wildnerness and eventually on the run, all Noctis can do is survive and try to reach the finish line. He makes it, but ultimately has to give his own life to set things right. The final scene, of Noctis finally being able to rest, is a tearjerker for sure.
Aeris and Zack (Final Fantasy VII)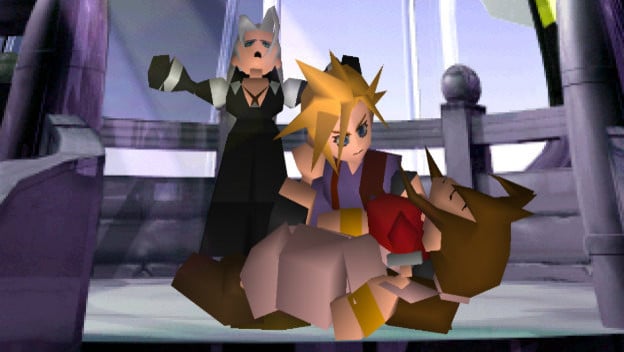 I put both of these together, since they're somewhat related and sad for similar reasons. Also, they are from the same game, so that helps increase the list's variety. Anyway, Final Fantasy VII , broadly, is about innocence suffering at the hands of or as a result of corporate greed. Shinra destroys and corrupts everything it touches, from the struggling youth of Midgar to the planet itself. Dragged into the whole mess are two of the most pure and innocent people on the planet, Aeris and Zack. Both of them are shown as shining examples of humanity from two different perspectives, and both of them pay a steep price for their goodness. All Cloud can do, with all his flaws and internal confusions, is survive in Zack's place until Aeris helps him find a new purpose.
Claus (Mother 3)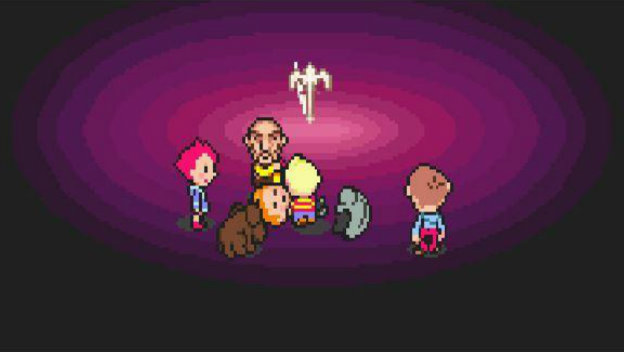 Bad things happening to good people is always an effective path for a tragic story, doubly so when the story is about the struggles of children. Lucas and Claus lived a happy, simple life until Porky showed up to ruin everything. Claus, unfortunately, is an early victim of Porky's evil. The real tragedy is what happens to him after, as his body is revived as a soulless soldier, antagonizing Lucas on his journey and not coming back to his senses until it's too late. What happens next, well, just play Mother 3 for chrissakes.