There have been many games in the Grand Theft Auto series. And there have been tons of characters within each of those titles. Some of them have been memorable. Some of them have been lame. But some of them have become beloved gaming icons to many throughout the years and have changed the way that others construct their characters. So with Grand Theft Auto V on the horizon and in anticipation of the insane character development that has been foretold, we decided to take a look back at some of our favorite characters from the Grand Theft Auto series.
Maria Latore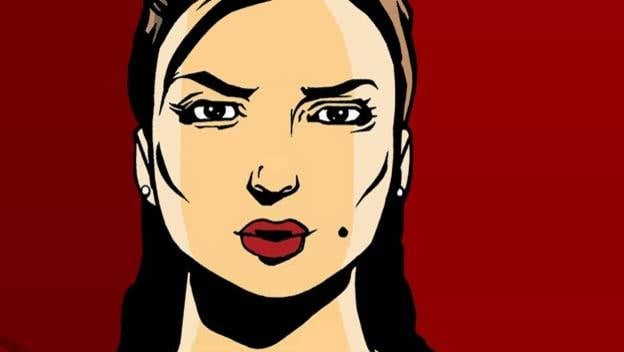 The Wife of Salvatore Leone in Grand Theft Auto III , she begins to develop a liking for Claude–the protagonist of the game. She saves his life on a few occasions by her actions and introduces him to one of the game's other major players, Asuka Kasen. Maria also can be heard as a caller on the Chatterbox radio station where she describes her "new man." She tells the station DJ that he seems uninterested in her and doesn't talk much.
Cesar Vialpando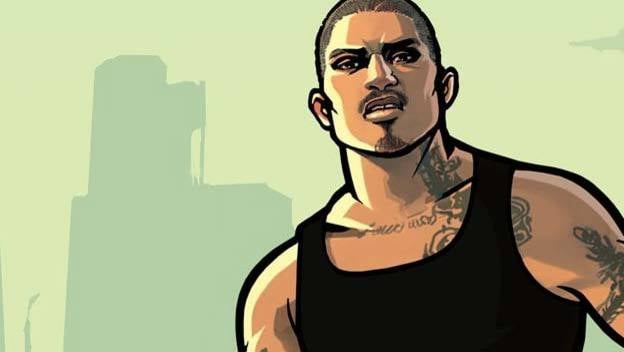 One of CJ's few allies in Los Santos, Cesar helps CJ start to see things as they really are. He gives CJ the knowledge that the organization C.R.A.S.H. isn't what it claims to be, and he helps CJ build himself up and gather intelligence on his enemies after being exiled. He also opens an automotive shop and uses his skills to "acquire" vehicles for his missions. He helps CJ plan and execute the attacks on the people who double-crossed them in the Los Santos Vagos gang.
Wu Zi Mu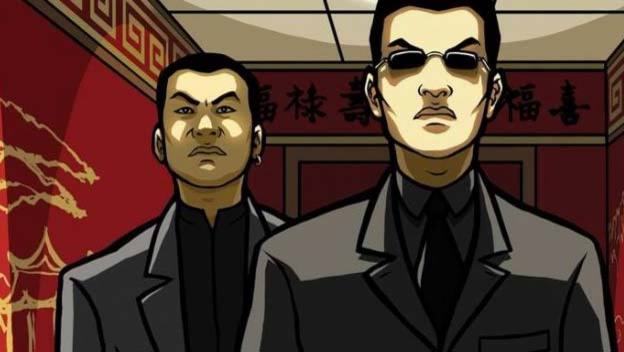 Wu Zi Mu is a blind Chinese Triad and leader of the Mountain Cloud Boys. He opens a casino in Las Venturas called the Four Dragons. His name literally translates to "respect the homeland," but it's comically translated to "no subtitles" in the game. He may be blind, but his other senses function in place of his sight. He carries the nickname of "Lucky Mole" because he is believed to be blessed with good fortune. He is also one hell of a racer. Despite being blind, he manages to beat CJ at playing video games. Sadly, once CJ helps "Woozie" get established, we don't see him anymore. His casino makes an appearance in Liberty City Stories , but Woozie's fate is left to the wind.
Ken Rosenberg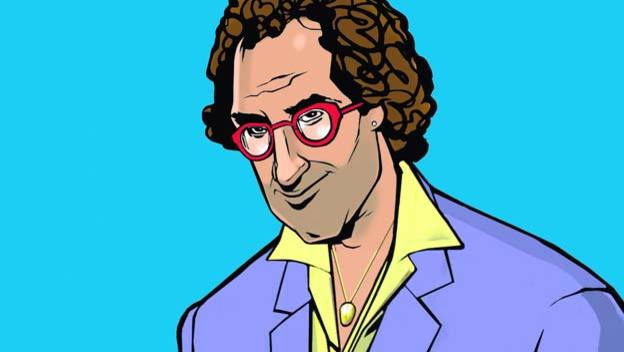 A lawyer in Vice City who has loose ties with the Forelli family, he aids Tommy by getting him out of jail whenever he gets arrested. He also provides some comic relief for the game. This guy is seriously a breath of fresh air at times in the game. He has been accused of having drug issues and bouts of egomania. He was even accused of cheating on his law exams and becoming a lawyer fraudulently. Sadly, as with everyone else in the game, he doesn't really have a good track record at law. He is described as an "ambulance chaser," and it is said that he "would defend an innocent man all the way to death row."
Toni Cipriani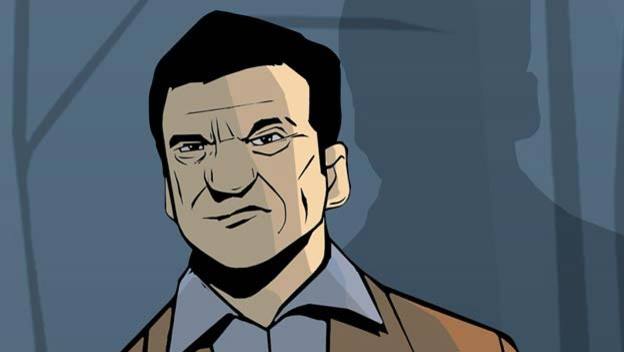 One of the denizens of Liberty City (and voiced by Michael Madsen), you see Toni often in his restaurant, with his mother in the background. She is constantly nagging at him and telling him how much he will never be like his father and will never be good enough. Toni (and his mother) give Claude several jobs in GTA III . One of these jobs includes Claude being mixed up in the middle of a gang war between the Leone family and the Triads. Toni can also be heard on the Chatterbox radio show complaining about his mother's constant nagging.
Anthony "Gay Tony" Prince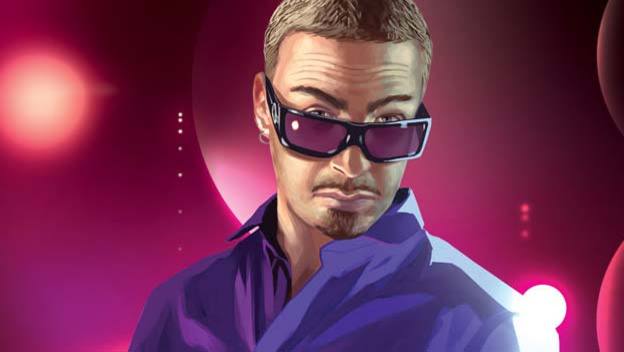 He's a club owner and an all-around entrepreneur in Liberty City. As his name implies, he is also gay. The two major nightclubs he owns, Maisonette 9 and Hercules are the highest ranked gay and straight clubs in town. Although Tony himself is never really into stuff on his own, his bodyguard Luis seems to keep things interesting. He starts getting into debt with the Ancelotti crime family and starts pimping Luis out on odd jobs to try and settle his debts. But then he goes off and buys a boatload of diamonds from a galley cook and finds himself smack-dab in the middle of a gang war…except everyone is trying to kill him this time.
Frank Tennpenny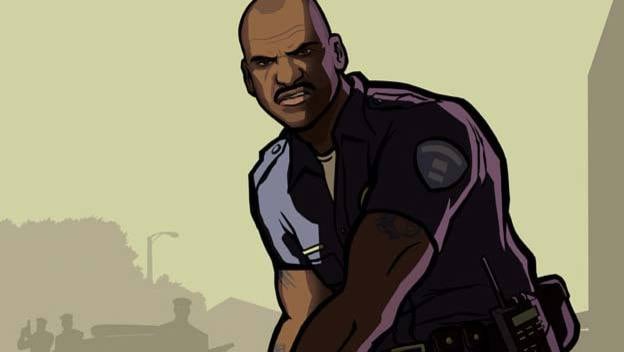 Frank is a crooked cop in Los Santos and is a member of a police organization that claims to be against gang violence. However, he and his partner Eddi Pulaski couldn't care less about that mission. He tries to frame CJ, the main character of Grand Theft Auto: San Andreas , for the murder of one of his fellow officers. When in reality, he and Eddie forced one of their younger colleagues into killing him. This sparks off the events of San Andreas . Tenpenny (voiced by Samuel L. Jackson) becomes a real pain in the ass as the main antagonist of the story.
Donald Love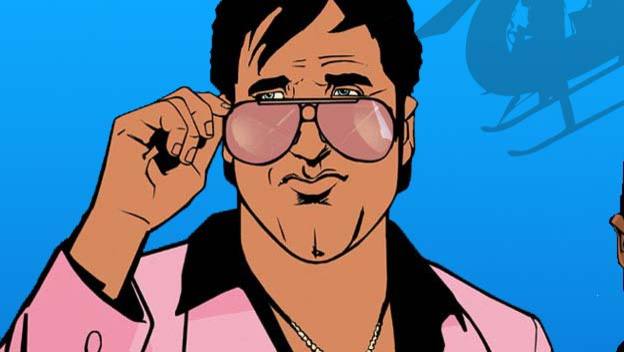 This guy wears many faces. He is a media tycoon and owns the company Love Media. He is also a political lobbyist of the secret kind. He uses his wealth and status to manipulate political figures into doing his bidding. Showing up first in Liberty City in Grand Theft Auto III , he also makes an appearance in Vice City in Grand Theft Auto: Vice City as the apprentice of real-estate tycoon Avery Carrington. Then he also makes an appearance in Liberty City Stories , where you find out that he is a necrophiliac and has a taste for human flesh.
Tommy Vercetti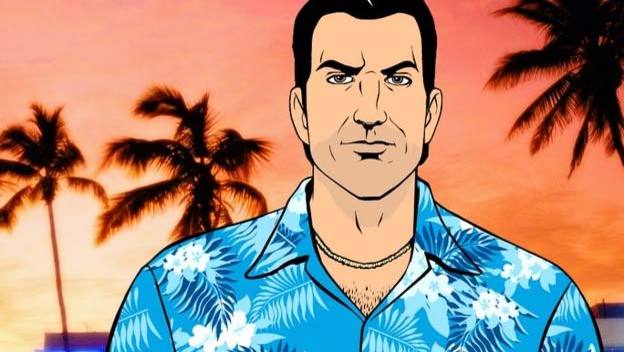 Born an Italian-American, Tommy (voiced by Ray Liotta) grew up in the Forelli family doing odd jobs and building trust and respect within the organization. He killed eleven men in the Hardwood district of Liberty City and was sentenced to death row. But the Forelli family had a lot of influence and got him released after serving only fifteen years. Tommy garnered the name "The Hardwood Butcher" for his actions. Once he got out of prison, he got sent to Vice City to help Sonny Forelli with some drug-running issues down South. Tommy ends up killing the Forelli family presence in Vice City and takes over the Southern empire on his own.
Avery Carrington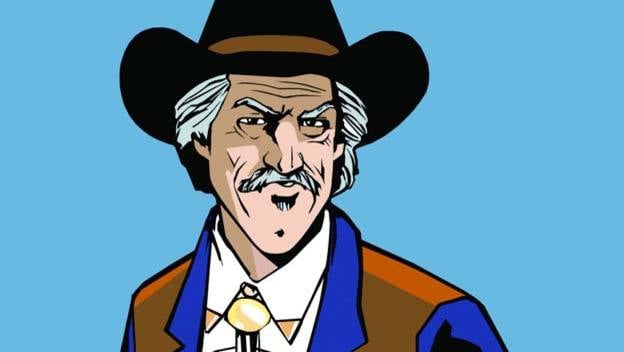 Real-estate tycoon and all around loveable a-hole, Avery Carrington befriends Tommy Vercetti in Vice City and, along with his apprentice Donald Love, he helps Tommy get his start on the path to becoming the top mob boss in town. He really only loves a few things in life: things like money, beating his opponents, and starting quotable statements with the phrase "My Daddy used to say…" One of our favorite quotes by him is, "Now, nothing brings down real-estate prices quicker than a good, old-fashioned gang war, 'cept maybe a disaster, like a biblical plague or something, but, that may be going too far in this case."