When the Nintendo Switch Online program finally launched, along with it came a Xbox Game Pass-like NES game download service. As far as I'm concerned, I'm paying $3 a month for access to that. A few weeks in, something unexpected happened. Nintendo released a couple of "SP" versions of games already on the service, like Gradius and The Legend of Zelda . These boot the games up instantly with special conditions, made to make the games a bit easier from the get-go. So I got to thinking: what other NES classics could benefit from 'SP" variants? Hence, this list.
Castlevania II: Simon's Quest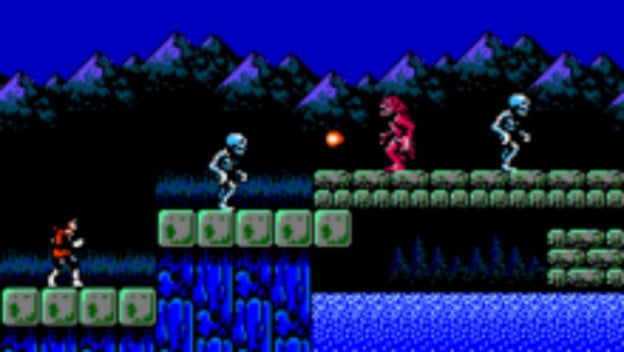 Castlevania is hot right now, so the whole series lies heavily on my brain. Castlevania II: Simon's Quest is one of the more divisive entries in the series, with people having trouble deciding if they hate it or not. That's mostly because of how often the game trolls the player. But what if you could start with plenty of money and EXP? That could eliminate a lot of stress right off the bat.
Dragon Warrior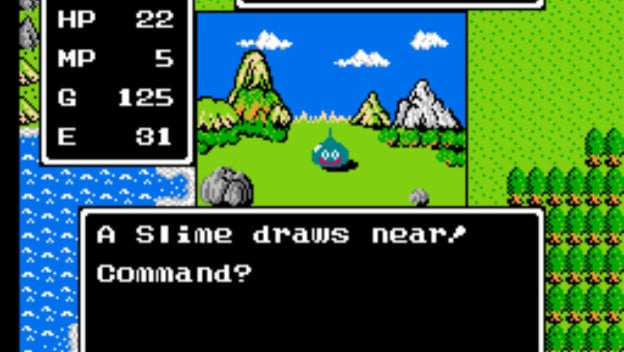 If you're interested in gaming history like I am, sometimes you have to rough it through game design decisions that are questionable in hindsight. This is especially true in Dragon Warrior , aka the first Dragon Quest game. In it an actual, required plot element requires the player to find stuff that is literally invincible. How about starting the game with that junk already in your inventory? Why not?
Final Fantasy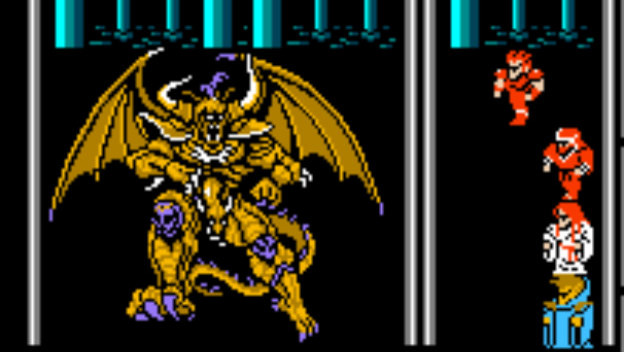 Grinding for XP and money in Final Fantasy is a chore, to say the least. While many newer Final Fantasy titles have the option to toggle things like max levels and money, the NES original has been left relatively untouched. Here's the perfect opportunity to crack that bad boy open a little and make some adjustments that might make it more welcoming.
Life Force
Life Force , which is technically a port of Salamander , is on here mostly because of its connection to Gradius . If game A in a series got the "SP" treatment, why not do another one? Life Force is as good a candidate as any, what with its big focus on several different kinds of upgrades you can get to help you on your way through the game.
King's Knight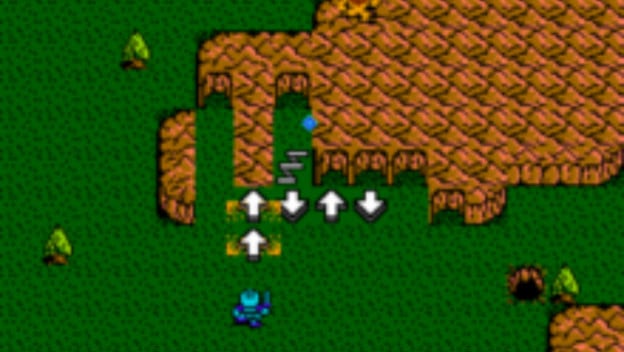 I love me some King's Knight , but man is it hard. If you haven't heard of it, King's Knight is an early Square game that's a weird hybrid of RPG and shoot em up. You play the first few levels building a party, then play the final stage with (hopefully) the band all together and powered up. The problem is, if you don't power up well enough, you probably don't stand a chance. Make it "SP" and let us see what it's like to go all the way.
Super Mario Bros. 3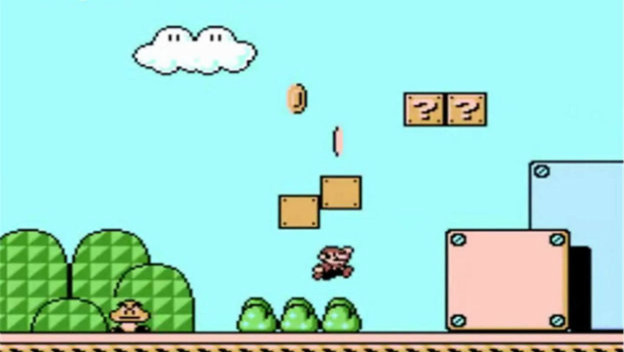 Okay, Suoer Mario Bros. 3 isn't exactly a difficult game, but there's a different kind of reason to toss the "SP" badge on this one. One of the cooler parts about this game is all the wacky power ups you can store in the overworld menu, like the different suits, the P-Wing, and the flute. How about giving the player access to everything right away? That would be silly enough to be fun.
Mega Man 5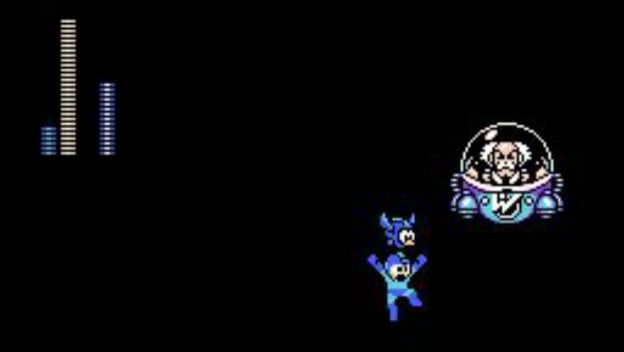 Mega Man 5 introduces Beat, a little bird robot that, when you find him, will fly around and help you a little. The only problem is, he's a real pain in the butt to unlock. To do so, you have to find a hidden letter in each stage and spell out MEGA MAN. What if you could just, not do that and have Beat anyway? Here's a good opportunity to do that.
Metal Gear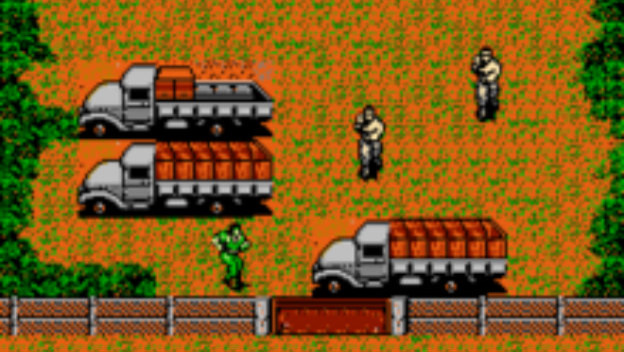 Metal Gear is one of the most meticulous, thoughtfully-designed games you can find on the entire NES library. Not a single space of screen real estate is wasted, and its tile-based design fuels a series of deliberate scenarios, unlocks, and puzzles. So Nintendo should totally "SP" this thing, give you all the stuff right at the beginning with maxed out ammo, and let you destroy this thing like a kid who knocks the Jenga tower down on purpose.
Zelda II: The Adventure of Link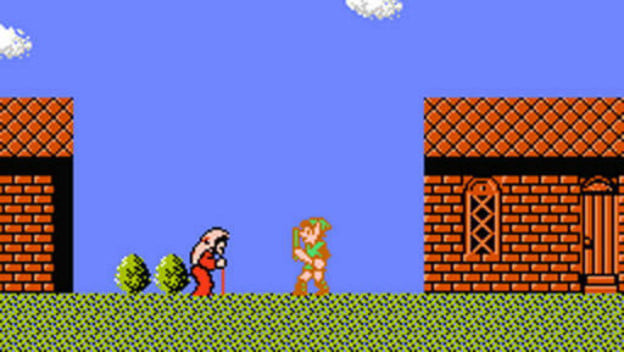 With the inclusion of Zelda II: The Adventure of Link , I'm basically approaching it from the same train of thought as Castlevania II: Simon's Quest . Link levels up in this game, which increases his magic and life points. The "SP" label would give newer players the edge they need to at least avoid being killed by random enemies while they bumble around, trying to find out where to go next.
Metroid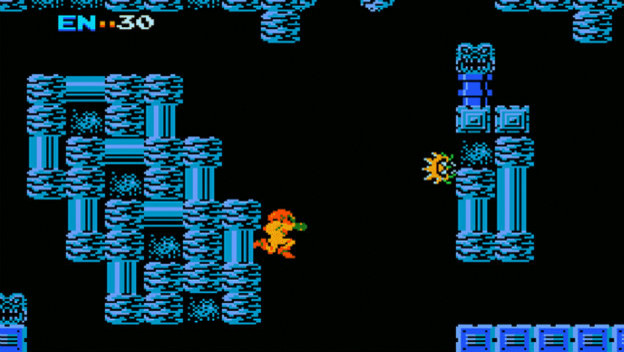 The original Metroid is already kind of a game you can mess around with, like many other entries in the series. That's where the whole concept of "sequence breaking" comes from. What if you could start this somewhat difficult game with an arsenal full of missiles and life upgrades? Or what if you could start will all the items and just do whatever you wanted? That sounds like a good time to me.