Video games are, ultimately, data. Software that takes up space and needs power to execute, but data nontheless. Things like cartridges and discs are just storage methods, and as technology improves, games of the past can be made to run on just about anything. Alternatively, delivery methods can change entirely as well. (Hint: VR is on this list.) Here are some of the coolest things that aren't consoles or TVs that play video games, which you can buy, try, and DIY today.
Arcade1Up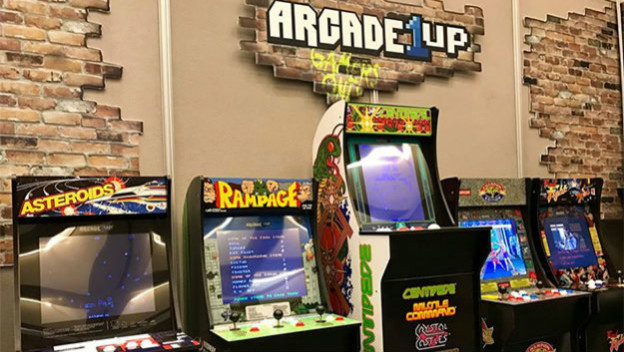 Arcade machines of the past are hard to maintain and harder to find in great condition. It can run you back thousands of dollars to have that cool, novelty Street Fighter cabinet in your basement you've always dreamed of. Luckily, modern solutions are in demand, and Arcade1Up is one that is affordable and even fun to put together. It's almost like buying an entertainment center from Target or Ikea, except after you fiddle with the screws and parts, you can play Street Fighter II as if it was the early to mid 90's. They're 3/4 size of the originals, but with an included base you can play them standing or sitting without.
Arcade Plug & Play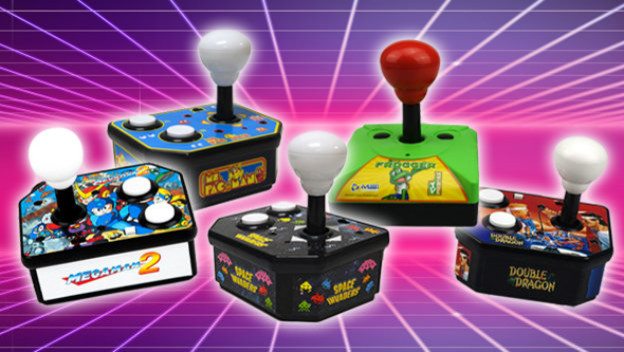 These guys have spent a long time in obscurity, oftentimes offering cheap emulation and a very limited selection. But that's been quietly expanding and improving over time, and now you can play some pretty cool stuff on the cheap, with a neat device that doubles as a decorated arcade pad. Even games like Mega Man 2 have appeared in the line recently, which is just rad.
My Arcade Data East Mini Arcade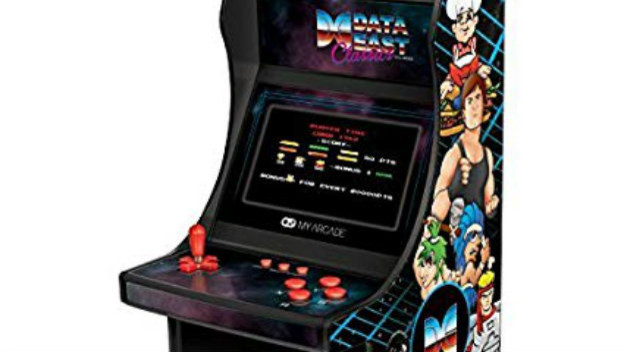 My Arcade has been pumping out a series of replica models of classic arcade cabinets that are small enough to sit in your hand. Those are for individual games and often are questionable in quality. However, the larger Data East Mini Arcade, which is larger and a bit more costly, is one of the only commercially available way to play the original arcade versions of some great Data East classics. Yes, that includes Bad Dudes vs Dragon Ninja .
GDP WIN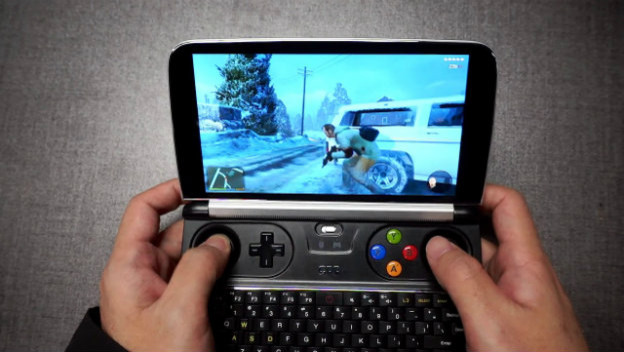 This one is totally expensive and impractical, but man is it cool. Have you ever looked at your 3DS or Vita and thought, "man, I wish I had something like this for my disgustingly huge Steam library?" Well, then the GDP WIN is for you. It's a gaming-capable PC, but one that fits in your hand and your pocket. It has a tiny keyboard and console-style buttons across the top along with a pair of sticks. It's literally a Windows-based PC that you can run normal applications on and is powerful enough to run several contemporary games. Wow.
Game & Watch Keychains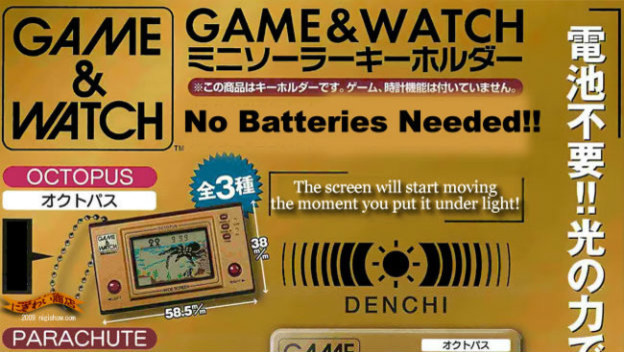 The Game & Watch line was a huge part of Nintendo history, and one that isn't revisited often enough anymore. That said, there are some keychains out there that allow gaming historians to experience something resembling the orginal experience. These were made in Japan for the line's 30th anniversary and even solar-powered, so you don't have to worry about battery life as you play classics such as Octopus and Parachute .
Oregon Trail Handheld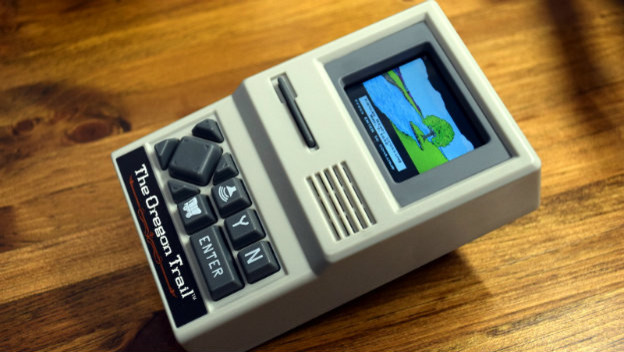 A Target exclusive, this Oregon Trail handheld device is one of the coolest products of its kind. It plays a full version of the classic edutainment game with sound and color, and its entire shell is modeled after the Apple II computer. It even has a little floppy disc as a power button. Sure, it only plays one game, but the amount of dedication applied to something like this is the coolest.
Pac-Man Connect and Play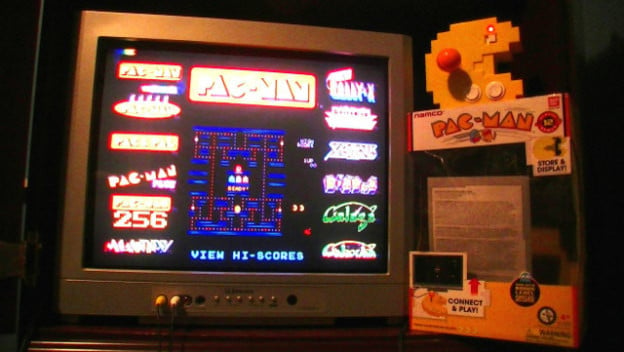 Released for the 35th anniversary of Pac-Man , this device is like a super powerful version of the earlier Arcade Plug & Play devices. It's a similar concept, but with an awesome Pac-Man shaped shell, and it runs more than just one game. in fact, it runs 12 different games, including a restored version of the legendary level 256. It's the ultimate device for the modern Pac-Man fever victim.
Sega Ultimate Portable Game Player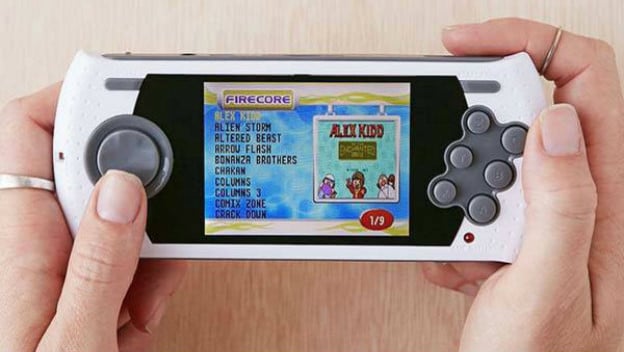 A lot of the Sega Genesis clone consoles from AtGames have a lot of problems, but the recent iterations of the Sega Ultimate Game Player are pretty awesome for what they are. They are a cheap way to play a bunch of classic Sega Genesis games (and more if you can fiddle with the finicky SD card software). This includes games like the Phantasy Star series, which are super ideal for handheld play these days. If you're into officially-licensed emulation devices, this one is a must-have.
VR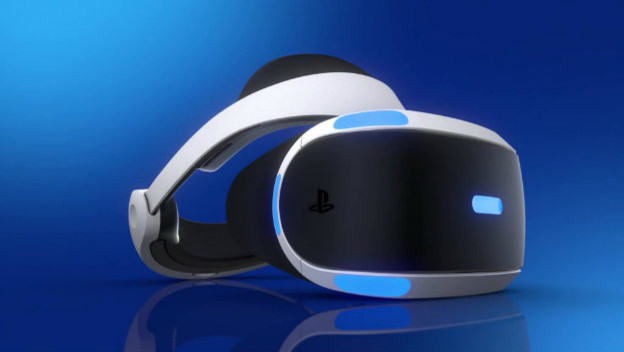 Yeah, this one doesn't quite fit with all the others, but VR is worth an honorable mention in the world of cool gaming devices. VR is largely a technical novelty right now, with software designed to take the most advantage of it far from the kind of traditional experiences we expect from standard console gaming. When you first put a headset on and boot up a game, and it engulfs your audio/visual senses, it's incredible. Sure, some games may give you motion sickness, but the ones that work feel like peeking into the window of the future. Also you can play the most recent Sega Genesis collection in VR.
Retro Pi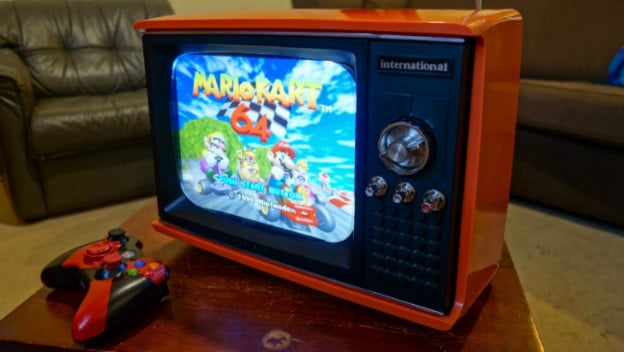 Okay, so you've seen a lot of weird and cool gaming devices as you've made your way through this list. But what if you could make your own? Well, you totally can. Pick up a Raspberry Pi, which is basically a tiny, bare-bones computer, and fit that bad boy into whatever you want. If you're skilled enough or willing to learn, you can even create your own handheld gaming devices. I've seen anything from custom handhelds to wacky stuff running inside things like old TVs (pictured), househld objects and more. It's DIY gaming at its finest.