We're halfway through 2019, and this year has certainly given us a boatload of cool video games. But halfway through the year means E3, and with E3 comes things like new release dates, new game announcements, and new tracks on the hype train line. So let's look forward a bit.
While there's still plenty to look forward to in the back half of 2019, 2020 is already starting to look stacked. From Square Enix to CD Projekt RED, there's already a ton of variety, even this early on. So without further ado, here are ten games we know are (supposed to be) coming out in 2020 that we're especially excited about.
Dying Light 2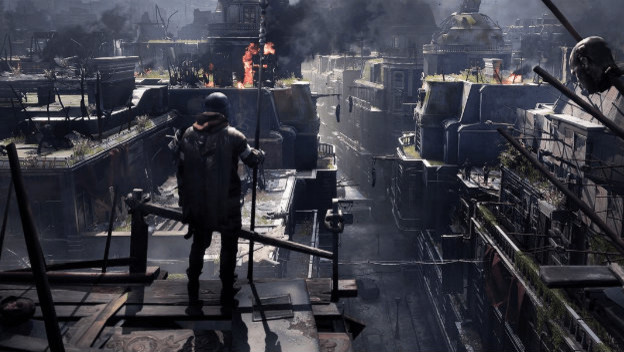 The first Dying Light really took the gaming world by surprise. Developed by a bunch of people who worked on the original Dead Island , Dying Light took the first-person zombie thing and went in a whole new, ambitious direction. The whole first-person parkour thing was neat in Mirror's Edge , but in this series the concept is fully realized. The sequel seems to be even more of all the stuff we liked in the first game, so there's no reason not to be excited about Dying Light 2 , even this early on.
Minecraft Dungeons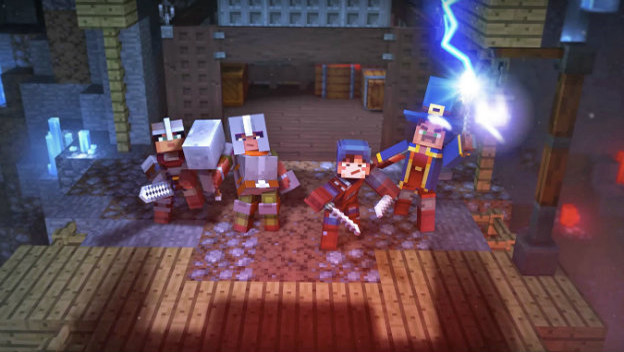 It makes sense that the world's best-selling video game would get another spin-off. While Telltale Games (RIP homies) already did a lot of interesting work with Minecraft in storytelling form, this time we're taking the world and look of Minecraft , then turning that bad boy into a Diablo -style dungeon crawler. With multiplayer as a component, parents who play games but are to old to "get" Minecraft will be able to finally bond with their children with a genre they understand.
Watch Dogs: Legion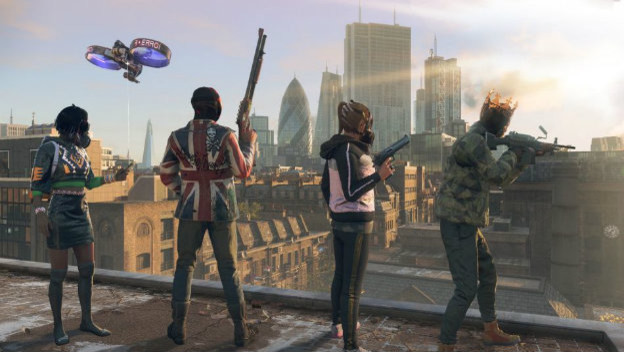 The Watch Dogs series has sort of been Ubisoft's little pet project, landing with a bit of a whimper when the first game didn't quite deliver on its promises. Then, the sequel turned out to be much better, but the first game's reputation caused it to struggle a bit. But Ubisoft still wants Watch Dogs to be a thing, and appears to be quite drastically changing what the series is for Legion . This time, you can actually take control of a huge variety of NPCs, which come with all kinds of goofy traits and personality quirks.
Cyberpunk 2077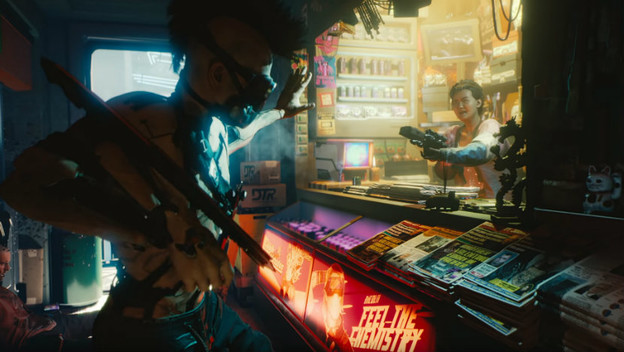 CD Projekt RED's next game is quite a departure in style and tone from the Witcher series, but that hasn't stopped everyone in the gaming world from losing their minds over it. While it has also been subject to some controversy, Cyberpunk 2077 remains one of the most talked-about games of next year. It helps that the list is pretty short and the release date was just barely announced, but hey, Cyberpunk is a cool genre, and if CD Projekt RED pulls it off it could be super great.
Marvel's Avengers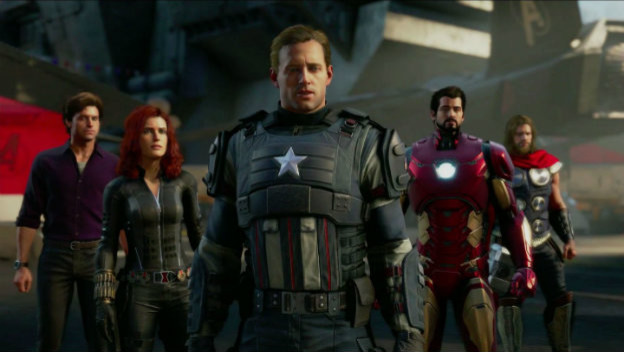 Sure, there's a bit of consternation over how these characters, well, look in this game. Captain America looks like somebody's cosplaying dad, and the other members of the crew sorta look like discount action figures that may or may not be officially licensed. But still, the prospect of a massive, AAA sized Avengers game made by the Tomb Raider developers remains a tasty little concept. While there's still a lot we need to know about this one, it's obviously one of the most sought-after upcoming game releases right now.
Halo Infinite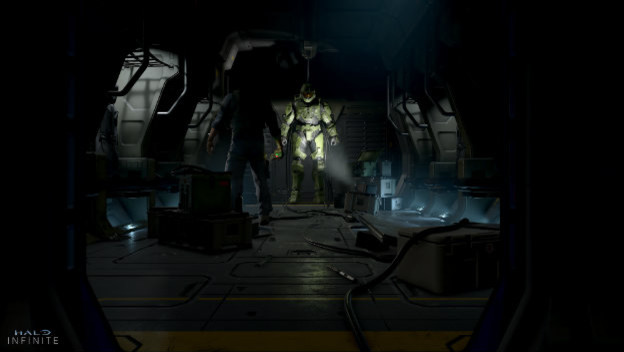 While the Halo series has fallen from grace a little bit since the glory days of the Xbox 360, there's no denying how much people still want that perfect Halo sequel on modern hardware. And the folks at Microsoft and 343 Industries are deeply aware of that. Hence, the trailer at E3 2019 focusing on the revival of Master Chief after quite a lengthy absence. While Halo 5 didn't light the world on fire the way it was planned to, there's a pretty good chance of this one bringing Halo back towards its former glory.
Animal Crossing: New Horizons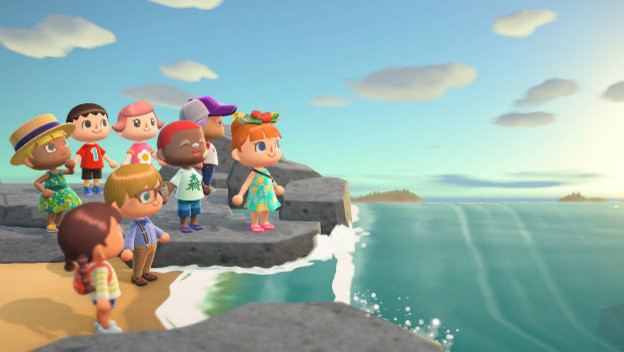 Whenever a new Animal Crossing game comes out, the world of video games changes a little. Everyone out there in the gamersphere just seems a bit, well, happier. Animal Crossing is pure joy, a game that's all about relaxing and being part of cute things that happen for no reason other than to be cute. Yet while it's such a cute and earnest thing, it's not just some silly game made for children. It's a deep game of resource management and planning, and it has the AAA level of polish and care despite being so stylistically simple. New Horizons looks like exactly what it needs to be – HD Animal Crossing . And when it launches in March 2020, I expect the wave of internet joy to be powerful indeed.
Tales of Arise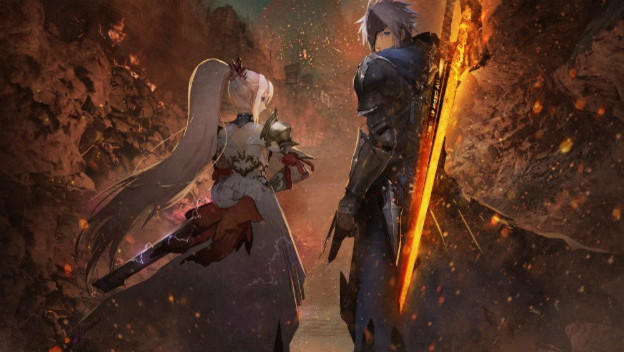 Since Tales of Symphonia on the GameCube really started putting the Tales series on the map in North America, it wasn't until somewhat recently that the series really took enough of a foothold to get consistent localizations over here. While Tales of Arise is not the first current gen game in the series, it is a new generation for the series. With a new series producer, a new engine (Unreal 4), and what seem to be new gameplay mechanics, Tales of Arise looks to really be a new beginning for a series that has endured since the Super Famicom.
Trials of Mana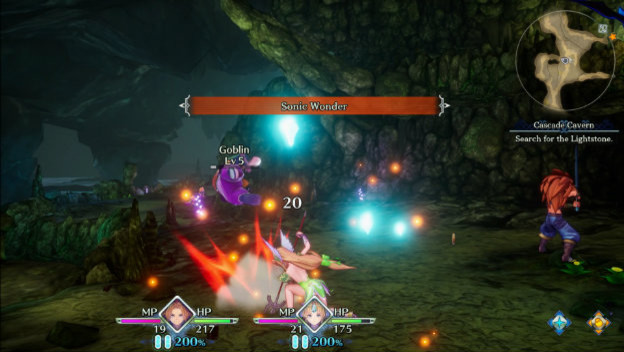 Speaking of Super Famicom games, one series that has endured but tragically struggled is the Mana series. While a new game hasn't hit in ages, a couple of remakes of the first two games did come out recently. However, neither of those games really made a splash, due to their low budget look and feel. But now, the third Mana game is getting the remake treatment, and it's getting a real spitshine this time around. Oh, and this is also a significant moment because Trials of Mana is a brand new title, because this game has never been officially localized before. You can play the original Super Famicom version on Nintendo Switch right now via the Collection of Mana , but the remake isn't coming until next year. Either way, play this game.
Final Fantasy VII Remake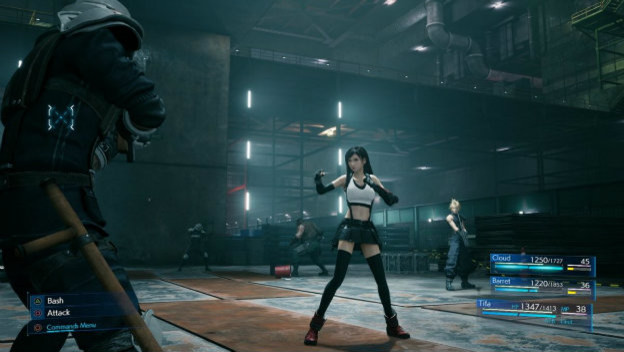 Obviously, the Final Fantasy VII Remake project makes this list. Square Enix is pulling out all the stops on this one, including brazenly splitting the story into multiple, full-sized releases. Square Enix has even gone on record stating the team has no idea how many parts it will even be yet. But regardless of how expensive this ends up being, it's going to be the epic to end all epics, even just looking at its scope. From the amazing visuals to the awesome-looking ATB/real time hybrid battle system, Final Fantasy VII Remake is going to be an event. The face of the series could very well change after this, depending on how it goes. There's a lot riding on it, and that by itself makes this a significantly exciting release.