The explosive growth of Twitch over the past several years has made streaming one of the most popular and lucrative ventures in the realm of user-generated content today. But it's also very much a Wild Rest arena, and a lot of the rules have been made up along the way since people have used the platform for a variety of bizarre purposes. Or sometimes, the ugly parts of real life have just happened in front of a live audience. From cat-on-human violence to uh, an actual funeral, here are some of the most bizarre moments that have happened live on Twitch.
PUBG Bullet Tracking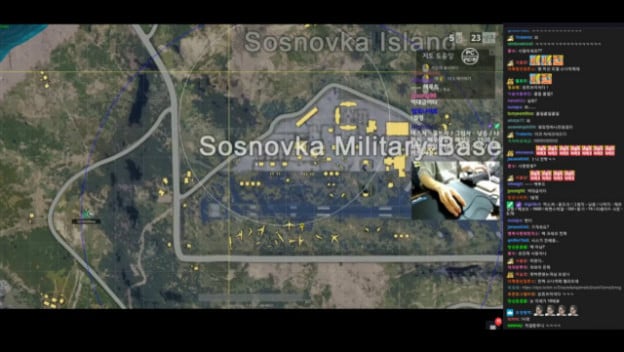 The PUBG scene went nuts when it discovered this amazing moment from a Korean streamer . Dude was fiddling with his sniper rifle for a bit, spotting some competition off in the distance. Then he started fumbling around with the map. Moments later, he fired a shot at what looked like nothing, only to get a kill notification seconds later. This man used the map screen to measure the travel path of his sniper bullet, and it totally worked. Amazing.
Horrid Kitty Violence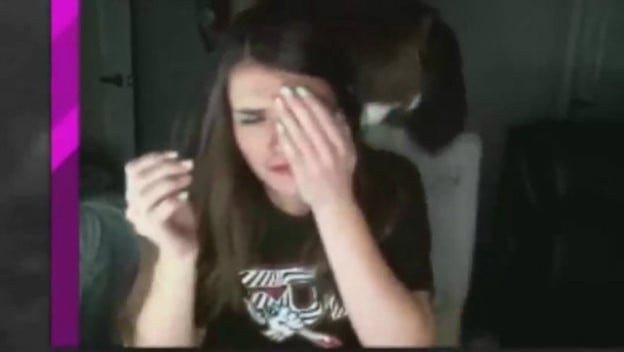 It's pretty normal to see streamers show off their adorable animals, and people love cats. So why not grab your little fuzzball and show it off to the world? Well, sometimes life just decides to ruin your day. In this case, kitty didn't take too well to being displayed on camera, took a swing, and through the miracle of terrible luck, nailed this poor girl directly in the eye. After bleeding all over herself for a bit, the chat convinced her to seek medical attention. Yeesh.
Dr. Disrespect Indeed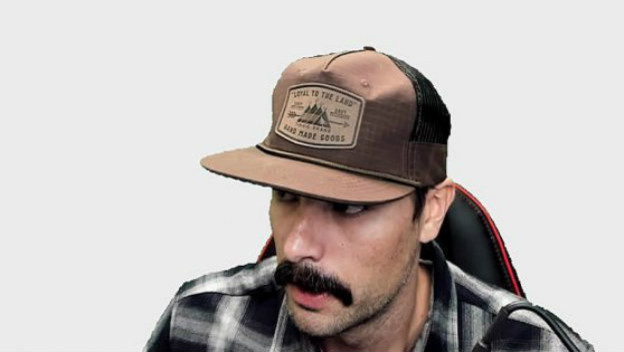 Not long after winning the uh, Trending Gamer award at the 2017 Game Awards, the world got a painfully candid glimpse at the man behind the Dr. Disrespect gimmick. He appeared on a since-deleted stream sans outfit, sans Disrespect, in tears, announcing to his fans that he was unfaithful and was going to take a break to focus on his family. It's one of those times that uncomfortably blurred the lines between Internet personality and actual, real person, and caused plenty of people to question the nature of it all.
Fire Bad!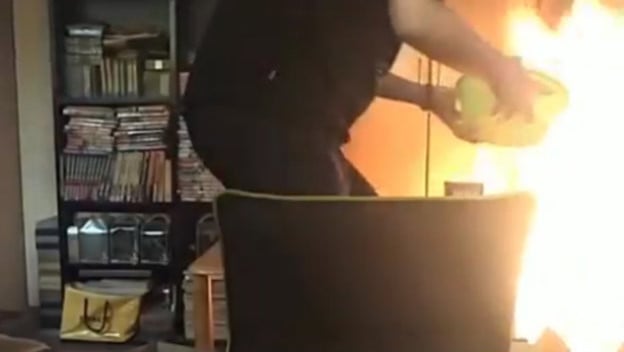 A Japanese Minecraft streamer residing in a room full of junk decided that it would be an awesome idea to play with a packet of matches. Internet nerds typically aren't the most survival-savvy of the bunch, and when our hero noticed that tossing a whole packet of flaming matches into a full trash can is a bad idea, he managed to make it even worse by trying to smother the fire with more flammable objects. It's not really funny, but it's also a little funny.
The Boundless Potential of Human Talent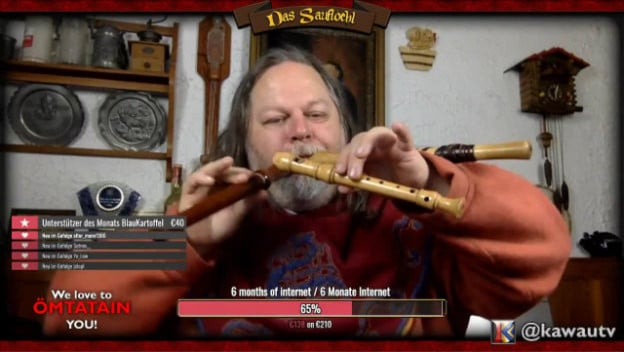 I only took a little German in high school and slept through most of it, so I can't really tell you what German "IRL" Twitch streamer KawauTV's whole deal is. What I do know, is that my guy made an amazing video of himself playing generic fantasy video game background music with three flutes hanging out of his mouth. The clip eventually escalates to him playing all three at once , which is the most impressive thing I've seen since I started putting this list together.
Here's My Dead Relative, Folks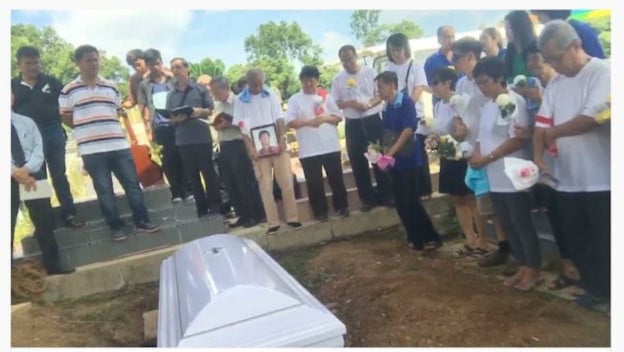 I thought this was a joke at first, until I found all the evidence that it was absolutely a real thing that happened. A streamer, ostensibly wrought with grief over the passing of a family member, opted to show up to the funeral and livestream it? I'm sure the comments were a riot and a half during one of the most confusing and sad uses of Twitch ever.
Impact Wrestling Cheats Death Once Again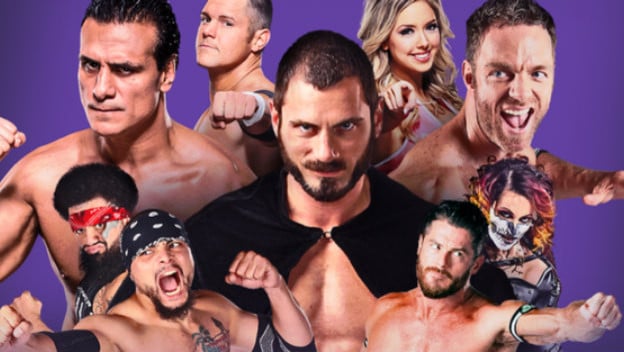 The story of Impact Wrestling is long, confusing, and full of roided-up old men, drugs, and Billy Corgan. Despite ever-shrinking viewership, the promotion has managed to stay alive, but has re-branded and changed platforms several times. Now, Impact Wrestling is launching a 24/7 Twitch channel, featuring matches too violent for TV, legacy content, and even non-wrestling shows hosted by the talent. Anything can and probably will go wrong.
Twitch Plays Pokemon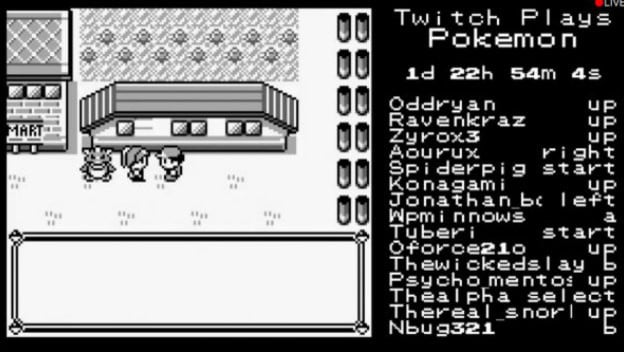 It's weird how mundane the concept seems now, but back when it was happening, Twitch Plays Pokemon was the most amazing, technology-driven social experiment ever. Through some programming wizardry, the channel's chat participants were able to use commands to control an emulator running one of the Game Boy Pokemon games. Thousands of people were competing for button presses all at once, but somehow the community collectively anaged to beat the game. Incredible. The channel still exists and now plays Pokemon Battle Revolution .
An Actual, Armed Robbery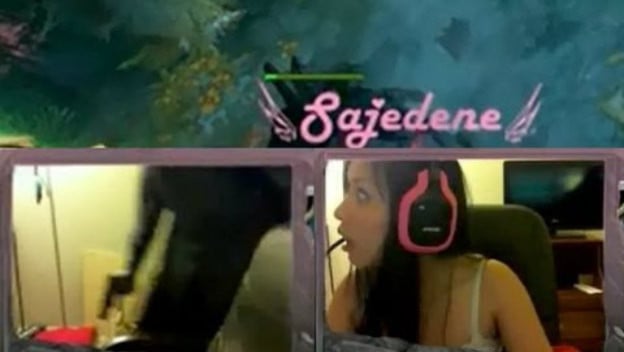 Sometimes, horrible things happen during streams because it's just a literal, live recording of real life happening, even if a video game is taking up most of the stream. I'm not going to glorify repugnant losers and give an entry to things like swatting, but here's something similar and almost as crazy. A streamer was minding her own business when an actual home invasion/armed robbery happened, and she had to stare down the barrel of a gun while people watched helplessly (and made efforts to call the police). Luckily, she made it out of the experience safely and the robbers were caught.
Next-Level UFC Piracy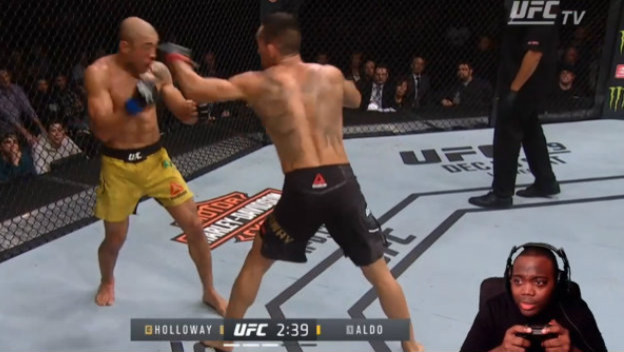 One of the big no-nos in online streaming is airing non-interactive copyrighted material such as movies, TV, or live events like combat sports Pay Per Views. Of course, people will test the limits of the TOS and capabilities of moderators as much as possible. One particularly hilarious example of this is, during the beta testing for EA's UFC 3, a dude livestreamed a PPV happening around the same time and held a controller in his hands in-frame, pantomiming like he was playing the video game. The best part is it totally worked, and he avoided punishment until the stream went viral and his overnight fame drew too much attention. What a legend.