Usually, when some gaming website talks about movies, it's because the movies are about video games or are literal adaptations of popular video games. It keeps happening, despite most of them being pretty bad. Alternatively, you're probably reading a more mass media site that likes to present like it's about gaming, but has to cover everything else to stay alive. Existential media crisis aside, why not look at movies that have nothing (or little) to do with gaming, but through a gaming lens? Who knows if this is a good idea or not, but we're trying it anyway. Here are a bunch of movies that people who are primarily gamers need to see (if they haven't already).
Marvel Cinematic Universe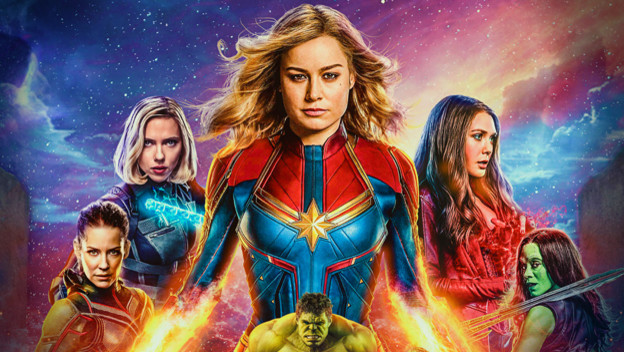 Let's start this individual movie list with a slide that's actually about like thirty movies. That's a rough number I pulled out of nowhere, but it isn't really important. The Marvel Cinematic Universe, as it has been branded, may as well be one long movie that takes an ungodly amount of time to watch and absorb. This series has everything gamers love: fun, simple characters, bright colors, cool special effects, lots of crossover punching, IP blending, robots, metahumor, 80s nostalgia, and bullets. It has everything, more or less.
Bloodsport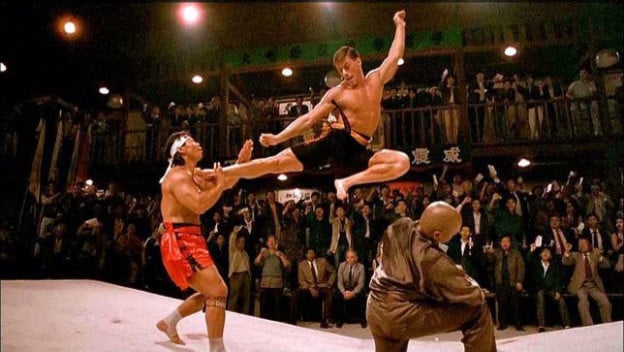 Bloodsport is about a martial arts tournament and one guy who claims he beat the hell out of it in real life. Not only is it a martial arts tournament, it's an extremely violent, illegal one full of international flavor. It's basically a Street Fighter movie without actually being the Street Fighter movie. Each fight scene is a showcase of a specific style, which not only brings a ton of diversity to the movie and variety for the viewer, but also helps the feeling of real stakes as each new challenge begins.
Battle Royale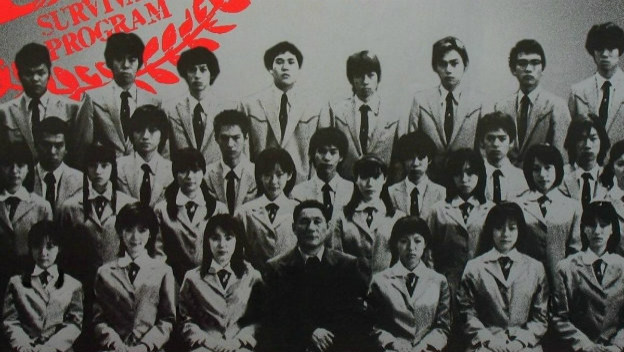 It's funny; in the current gaming landscape, that the battle royale genre is on top of the video game world. Every major game needs a battle royale mode, and singular battle royale titles like Fortnite still reign supreme. Yet, the original inspiration for the genre continues to fade into history. A 2001 Japanese movie based on a slightly older Japanese novel, Battle Royale is a horrific commentary on a brutal school system. A class of junior high kids, chosen at random, are dropped onto an island and forced to fight until only one is left standing. If Fortnite was grim and horrifying instead of bright and goofy, well, that's this movie.
John Wick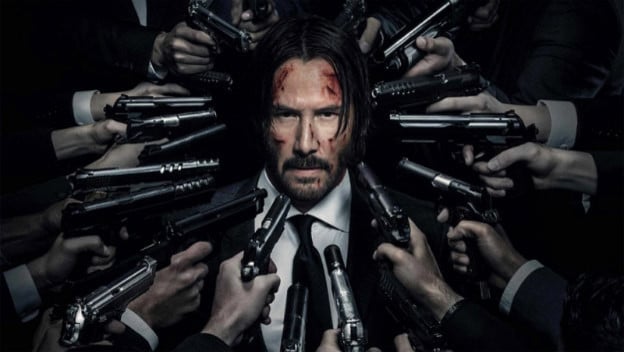 Okay sure, there's a John Wick video game now. But the movies came first, and the game is barely not an indie joint. What makes John Wick special isn't just its ludicrously choreographed gunfights or Keanu Reeve's goofy (but sincere) acting. The original flick and its sequels have a bizarrely deep sense of world-building, delivered in a way that hides enough from the audience to make each reveal that much more intriguing. No wonder there's a video game now!
Zombieland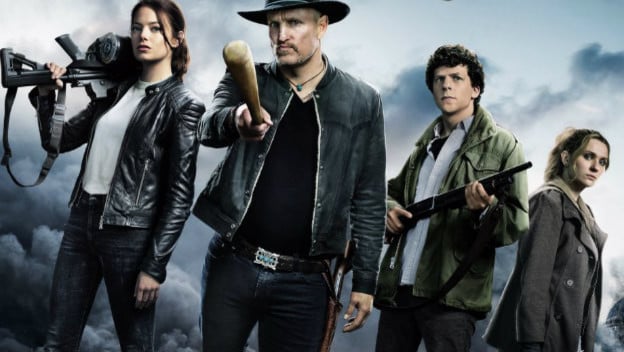 Gamers love zombies. It's almost annoying how many zombie games are out there, especially in our post-smartphone world. But despite zombies being such a huge thing in pop culture, the major movie phase has died back down a bit. However, there's this little flick called Zombieland . It's loud, silly, and just wild enough to make much more of an impact than the usual zombie comedies we saw before. This one was a genuine hit, and a sequel coming soon just proves it.
The Matrix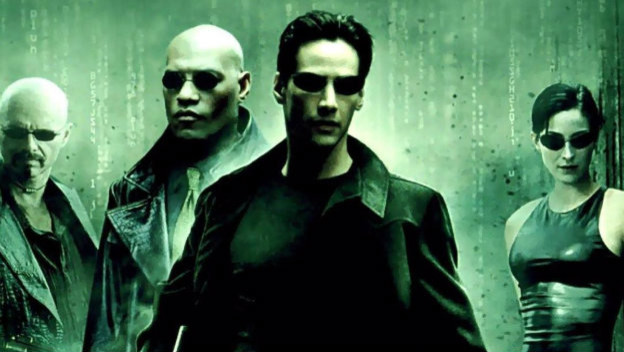 You can't have a list like this without The Matrix . It's one of the most classic action movies in history, and it's also one of the nerdiest freakin' flicks ever created in Hollywood. The Matrix is video games, it is anime, and it is comic books all rolled into one original story. Well, it's mostly original; as it just borrows concepts and ideas from everything it was inspired by. That said, everyone who watched it who wasn't a big nerd thought it was awesome. As a result, The Matrix became a huge gateway for a lot of this stuff to penetrate the mainstream.
Crank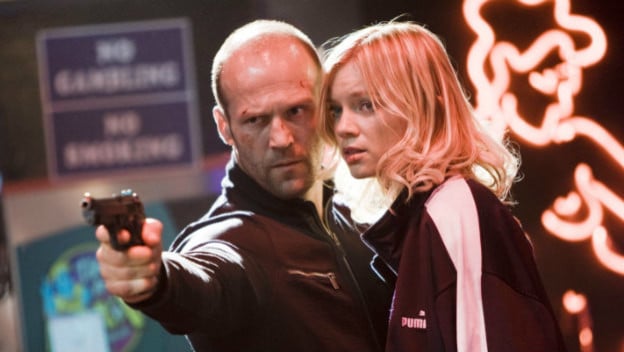 Putting Crank on this list is cheating a little bit. It isn't an IP-based movie or anything like that, but it's obviously inspired by video games. I mean, the first movie's title screen is literally a pixelated heart thumping over a flashing background, and the movie is about a man doing everything he can to keep his heartrate up. It's crass, it's ugly, it's silly, and it's even sometimes clever. It helps that the street-level filming style sells how grimy it is while wearing a smile on its face, but without taking glee in harming innocent people (for the most part). Check out both movies–their premises are very stupid, but their execution is a collective riot.
Constantine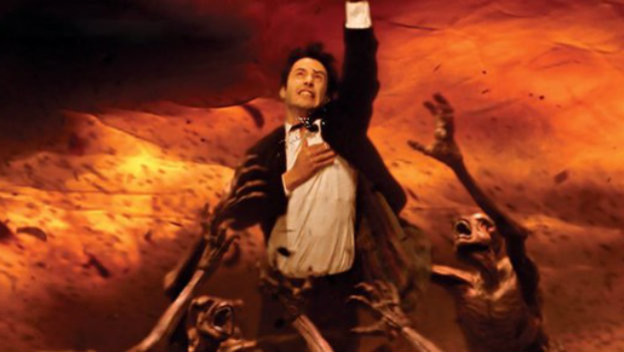 Yes, there are three Keanu Reeves movies on this list. Dude just ends up in a lot of flicks that specifically fit this vibe. We don't really have a movie that makes me feel the same way Devil May Cry does. But when I told my wife about this fart noise of a list idea, this is the movie she suggested. I thought it was a weird one at first, but then I realized, wait, this is the closest thing to that feeling I want from a movie. Constantine is a cool jerk who fights demons and isn't afraid to talk trash at every opportunity. He isn't as wacky as Dante, but he isn't an insufferable cretin like Dante either. So I'll take it.
Alita: Battle Angel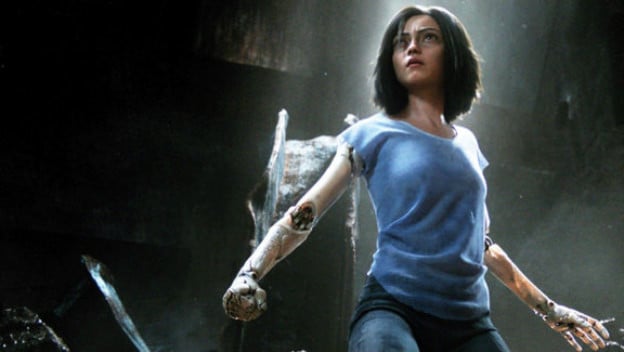 Alita: Battle Angel is based on an IP, but it's an older manga series instead of a video game, so it makes the cut anyway. Also known as Battle Angel Alita , or its original title GUNNM, this series is about a robot girl fished out of a junkyard by a kindhearted doctor. The doctor is a cybernetic parts genius who also works as a bounty hunter in a broken down city in a broken down future. As it turns out, Alita has ludicrous martial arts abilities, and her forgotten past probably has something to do with war. But in her new life, she's mostly just a regular teenager, albeit one who lives in a techno-dystopia full of violence and greed. I got carried away describing the plot (I like this property a lot), but the manga is influential in its genre space and the upgrades and scary progression of enemies Alita earns and faces is right up Gamer Alley.
Aliens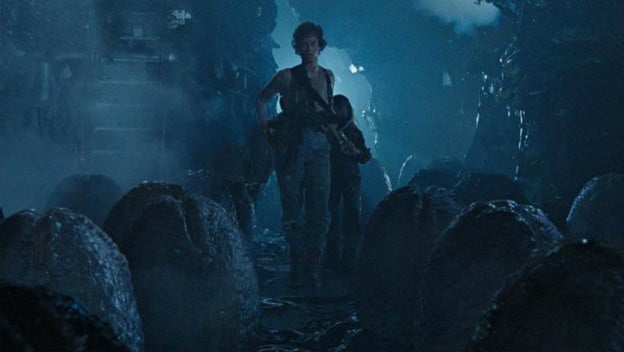 If your primary hobby is video games and you haven't seen Aliens … you have probably still seen Aliens . That doesn't make sense at all, yet it's one hundred percent true. That's because Aliens (and its legendary predecessor, Alien ) are some of the most influential sci-fi/horror movies of all time. The DNA from these movies has spread to the four corners of the world and settled quite heavily in the video games community. As far back as stuff like Contra , and as recently as whatever day you read this, video games have scenes, levels, stages, enemies, characters, and weapons practically ripped from these classics. If you haven't seen them, do so and you'll know exactly what I'm talking about.