I love this country. We have so many things that make us great: cultural diversity, religious freedom, baseball, apple pie–so many things help to define our amalgamated culture. But regardless of our differences, there is one thing that an ever-growing majority of Americans love. And that thing is video gaming. No matter your preferred platform or system, no matter whether you like RPGs or FPSs, there is a video game out there for you. And now that we have all celebrated our independence in our own way, let's take a look at the ways video games have tipped their hats to the good ol' U.S. of A.
Metal Gear Solid 2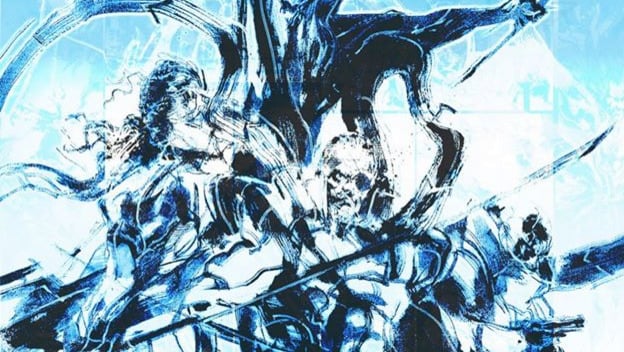 You can't get much more patriotic than the Patriots. A super-secret organization created to manipulate sociopolitical events to shape and mold the future of our country and its place in the world. But if that secret conglomerate somehow morphs from flesh-and-blood people to a computer program that is infused with all the knowledge of past Patriots, as with all computer programs, issues may arise. For example, staging an offshore oil spill to unleash a new nuclear delivery device and test out a new generation of genetically engineered super soldier…what could go wrong?
Fugitive Hunter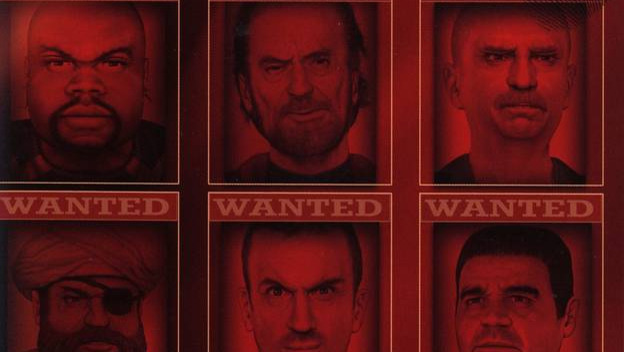 There's one thing America hates more than anything else: terrorists. They ruin our lives in so many ways. They cause our government and people to become paranoid and untrusting. And dang it all, they cause interruptions in our regularly scheduled TV shows and sporting events with all the updates on how we are getting them back. Total inconvenience. But in Fugitive Hunter, you take the fight to the terrorists. You mostly fight these liberty-haters in the Middle East. Most of the time you take them out in a hail of gunfire, but every once in a while you can engage in a little hand-to-hand combat. Don't fret that this game has racial profiling undertones–you get to fight Osama bin Laden as the final target.
Duke Nukem Forever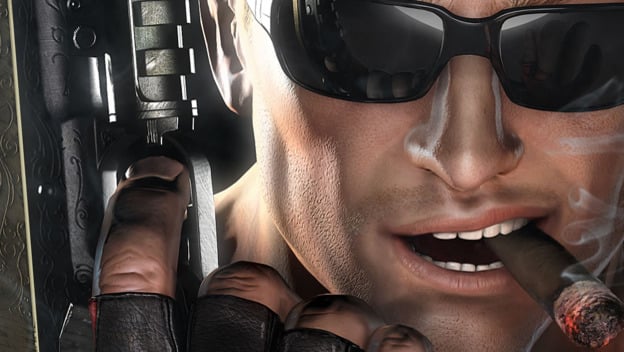 It doesn't get any more patriotic than saving the USA from invading alien hordes. Except maybe when the President of the United States has his military leaders contact Duke Nukem to do it. This game is really about as American as they come. The military is in ruins, the government is faltering to bring about a solution, so what do they do? They turn to a steroid-popping, beer-swilling, womanizing, narcissistic meathead to save us all from ruin. Sound like the American thing to do? So you run around as Duke, signing autographs, boozing it up, making sideways comments about females and your ability to provoke them to overtly sexually deviant behavior, and there is something else you do…oh yeah, try to save the world. I forgot about that.
Freedom Fighters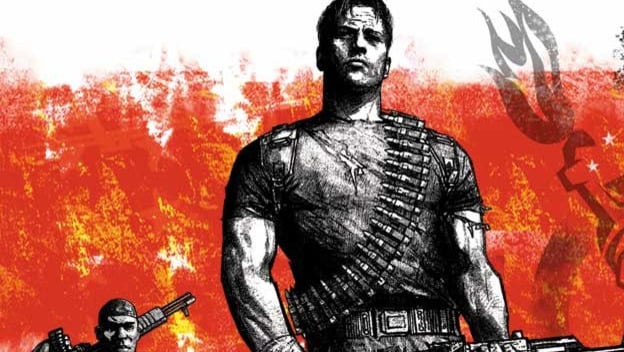 Have you ever seen Red Dawn? Well, if you haven't, here's the deal: Russia invades America and we fight back because we are Americans and that's what we do. Well, in Freedom Fighters, that same thing happens. In this game, Russia, and not America, ends WWII by dropping nukes. So in New York City, the most patriotic of all American cities, a plumber becomes a revolutionary and leads the resistance against the Russian oppressor. Who hasn't had a war fantasy where America was under attack and could only be saved by that person having to lead a resistance in New York against a Russian superpower that never stopped growing? It just doesn't get much more patriotic than that. Sadly, the plumber-turned-hero gig has already pretty much been filled by another New Yorker and his brother. But they're off rescuing princesses in lands where mushrooms talk, so they probably won't be much help in this instance.
Medal of Honor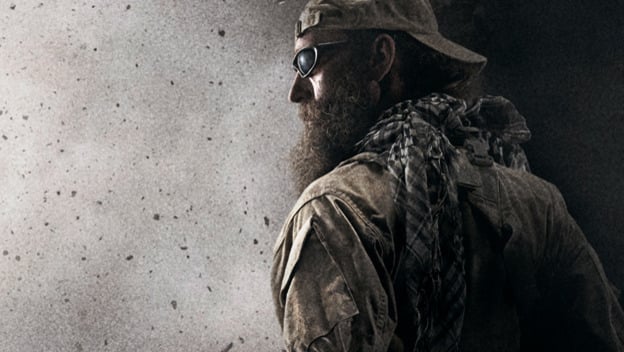 I honestly had trouble narrowing it down to one specific title in this series that would be more patriotic than the rest. Alas, my struggle was in vain. I even went back and played some of the older titles and tried to feel out which ones might be just a little more this or a little more that. But what I found was that each and every one of these games presented a unique and very pointed tribute (even if you had to look for it) to each of the branches of the military represented and the conflicts in which they fought. So I know it may seem like the easy way out, but the Medal of Honor series, as a whole, is filling this spot.
America's Army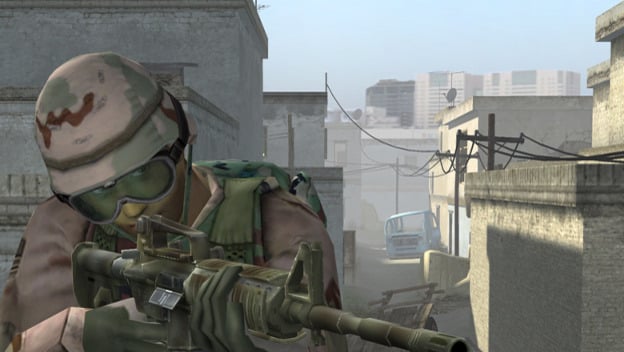 Any game can add the word "America" to its title, but only one is actually owned, financed, and distributed by the United States Army. That game can also try to expose the gamer to the events of combat, but none of the others can actually be used as a recruiting tool by checking the scores during gameplay. And that game may even claim to be created in the most patriotic of spirits, but did they hit the shelves on July 4, 2002…the first Independence Day after 9/11? I don't think so. America's Army is all of these things and more. Started as a tribute to the ensuing conflict abroad and all the American troops that would be involved, it eventually took a turn and started being used to evaluate gamers for their innate combat skills and what "class" they would fall into if recruited. Not a joke.
Homefront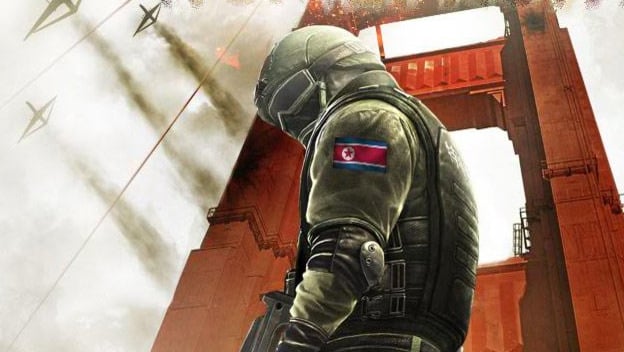 From June of 1950 to July of 1953, the Korean War engulfed the Korean peninsula. Ultimately, it ended with a shaky armistice that called for a ceasefire from both sides that would be enforced by the United Nations and the United States military. Let's imagine for a minute that everything had not gone so well. Or that perhaps the President of North Korea ordered a full-on assault on the United States. Let's say that maybe you were a retired helicopter pilot who is snatched up by a rag-tag resistance movement and thrust into the newest conflict against a North Korean aggressor. That's the premise of Homefront. And while it may not be the best first-person shooter ever made, its story is an altogether frightening concept, and one I hope never comes to pass.
Turning Point: Fall of Liberty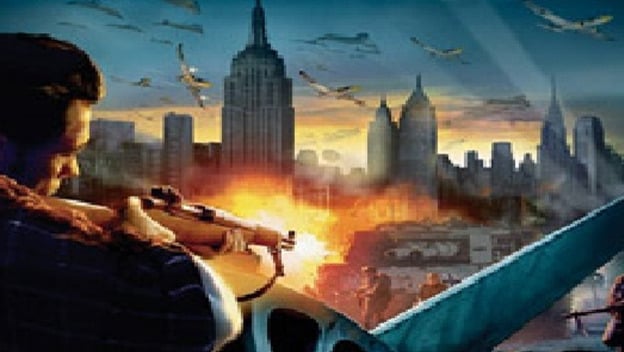 I want to start off by saying that this game is hot garbage. The gameplay is terrible and clunky, and the graphics are terribly subpar for a current-gen title. But the story behind this game, in the hands of a well-funded and more experienced developer, could have been epic. Nazi Germany invades the United States before Japan hits Pearl Harbor and they bring the full force of the Reich crashing down on the head of America. You play as one of a few characters who try to push back the tide of Nazis swarming into your country. The essence of breeding pride and patriotism in this country is evident everywhere in this stinker of a game. So even though it may be one of the worst games on this generation of systems (although still not as bad as Legendary), it's going to hold a spot on this patriotic countdown.
Ghost Recon Advanced Warfighter 2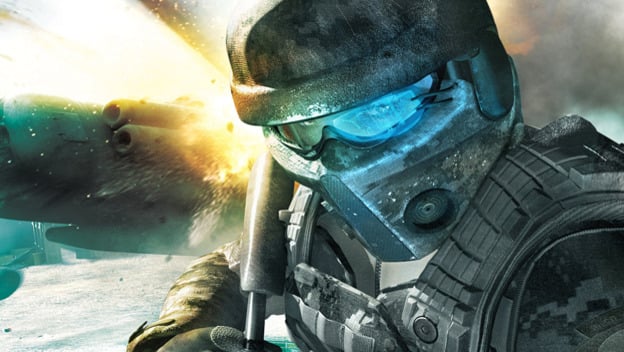 A lot of people felt this game was written in poor taste. But anyone who pays attention to world news knows that Mexico has been a hotbed of hostility for a long time. A weak government and failing infrastructure have led to the rise of unsavory folks taking charge in certain areas of the country. GRAW 2 addresses one field of conflict by taking American troops stationed along the US/Mexico border and pitting them against the baddies in a joint operation with the Mexican army. This game, though pointed, is very fair in its showing of America's willingness to help out a neighbor in their time of need. Then add in the fact that the story was crafted by Tom Clancy, and you have a game worthy of any patriot.
Far Cry 3: Blood Dragon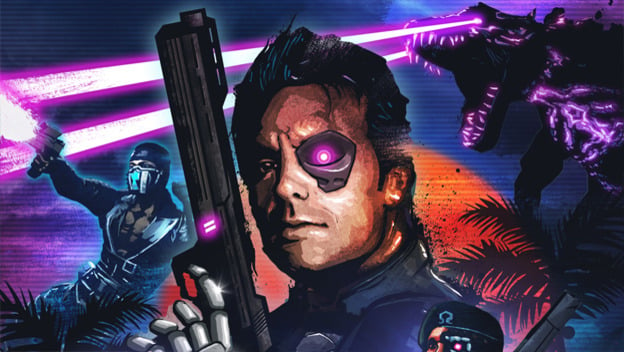 Nothing says America like a cliché action film. The box office of America, and the world, has been inundated with a plethora of action movies; action movies that are devoid of plot and are cast with a who's who of action heroes that may or may not even speak English. Far Cry 3: Blood Dragon brought the face that everyone knew from hits like Aliens and the Rock, but on one could name. Michael Beihn has been in nearly every major action film from the 80s and 90s, so it only made sense that they cast him as Rex Power Colt. This game hits the top spot on our patriotic countdown for throwing every American movie reference possible at us from every corner of the game; it also gets a mention for a brief rant on how Lady Liberty taught him that real winners don't use drugs.