Nintendo now has two Switch models, the standard one and the Switch Lite. A lot of folks are talking about the latest one, for some reason or another. The base Switch is still hot and popular, and we all knew Nintendo wouldn't resist making a new model.
The Switch Lite, in particular, seems like a direct parallel to the 2DS, which was a smaller, more durable version that let people play for a lower entry price at the cost of a couple features. That seems to be exactly the case here, but with more benefits than just the price.
Here are a few reasons it's totally wroth looking into a Switch Lite, even if you aren't a child whose parents can't trust them with more vulnerable tech.
The Price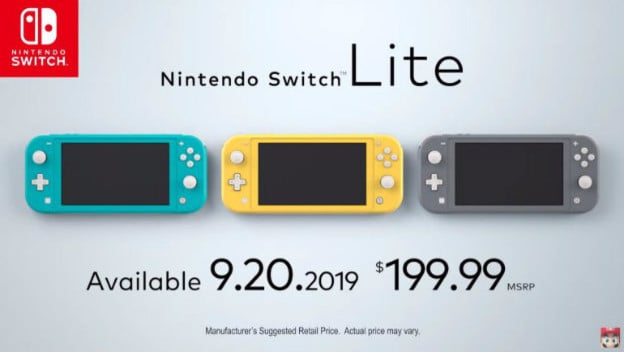 The price of the Switch Lite isn't the only reason to get one, but it still certainly is one of them. Since the thing is doing so well, Nintendo hadn't bothered dropping the price on the Switch, despite it being a couple years into its life cycle. After all, a drop only happened so quickly for the 3DS because the launch was so bad. So if you want to save some cash, the Switch Lite drops a whopping hundred bucks, cutting the price by a whole third. That's a pretty sweet deal.
It's a Great Second Unit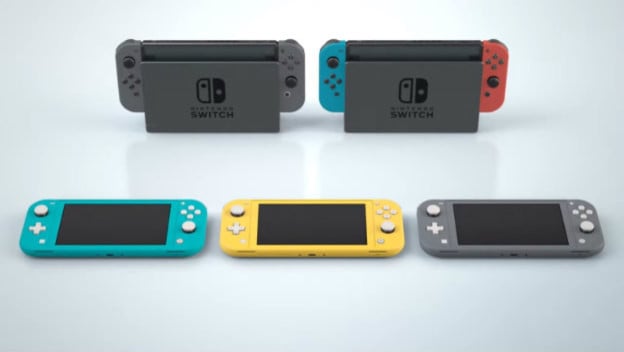 This is for those with more disposable income. The cool thing about the Switch (and other consoles that are less portable) is that you can use your Nintendo account on multiple consoles. This allows you to access your games (with some limitations) on multiple units. So you could, in theory, make your Lite the primary (so you don't need to be online to verify digital licenses), and leave your older Switch at home in the dock. Options!
Colors!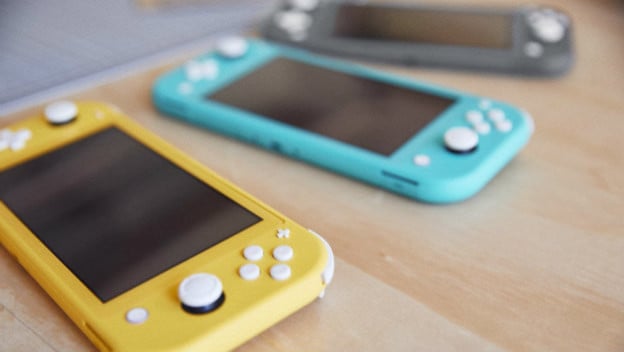 Something Nintendo has always been great about is offering various color options for its hardware. Even some of its home consoles have historically had multiple, visually distinct SKUs. While the OG Switch only launched with different Joy-Con colors, the Switch Lite is much more vibrant (or you can still just get a grey one). There are only three choices at launch, but both the yellow and turquoise look stylish AF. More are on the way, including game-specific limited editions. Nintendo shipped a ludicrous number of limited 3DS units, so it could be worth waiting some in case your favorite IP gets its own Switch Lite.
It Has a Real D-pad!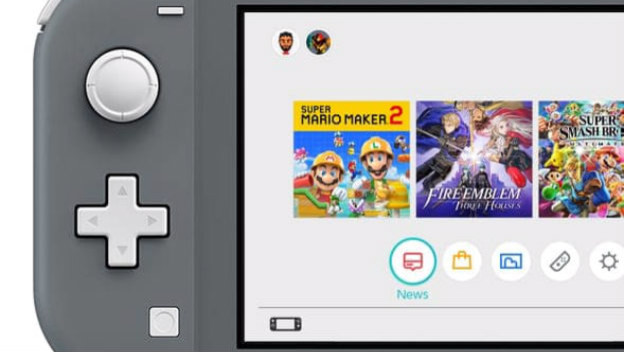 Finally, we've come to the thing that should happen totally happened immediately. While there are third party options you can get for the OG Switch (that work okay), the Switch Lite has an actual D-pad. Since you can't actually detach the controllers from this one (although you can still attempt multiplayer with extra devices), Nintendo went ahead and did away with the somewhat controversial detached buttons, then went in favor of something a little more traditional. That's great news for fans of classic games and other precision-oriented titles.
It's Way More Portable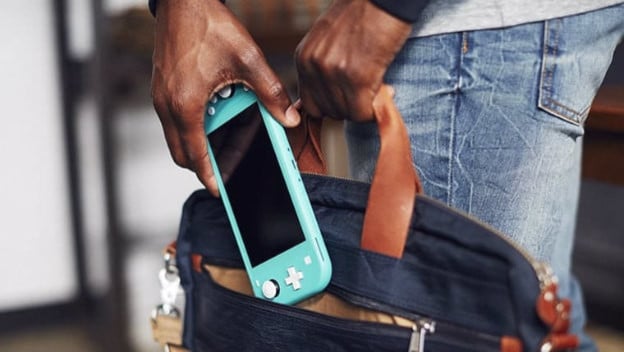 The biggest tragedy in gaming right now is that the Vita is dead and the Switch doesn't fit in a pant pocket. There are no easy, portable gaming options you can just slip into a pocket and take around on your person. The OG Switch is way too big and requires at least a satchel or something if you're going to take it out. The Switch Lite would still probably be best in some sort of bag (and lots of people carry around things like messenger bags and laptop cases anyway), but this thing can totally fit in a pants pocket. Of course, women will still struggle with this, because of how viciously anti-pockets that side of the fashion industry is. Nintendo should make pants!
No HD Rumble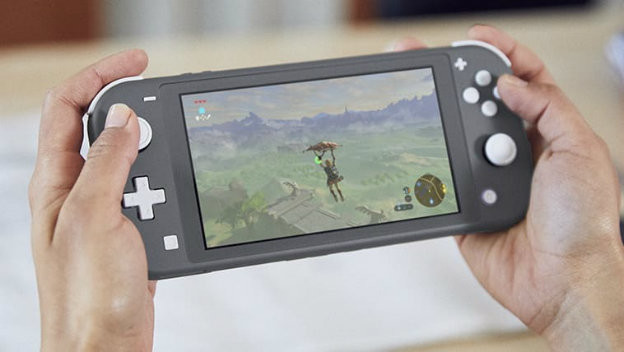 I love my Switch, but man do I hate HD Rumble when I'm playing in handheld mode. While the strange rumble tech is cool when you're playing with just the Joy-Cons in your hand, it makes a horrific rattling sound when playing in handheld mode that totally overpowers your senses. I've gotten used to it, more or less, but I still hate it. Luckily for me, the Switch Lite doesn't include this feature. Thank goodness.
It's Durable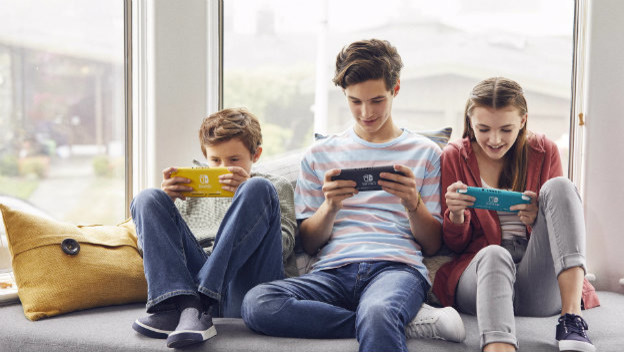 Sometimes, when I hold my Switch, I'm afraid I'm going to snap it in two. I'm exaggerating, but the thing does feel sort of flimsy when I'm gripping it, especially with the only partially attached Joy-Cons. My kid has a Switch too, and while he has been taught to take care of his belongings, plenty of other kids his age aren't. The Switch Lite being a 2DS-like hunk of plastic will do wonders for little hands dropping it, so multi-Switch households can be a little less worried about one of them breaking for a silly reason.
Better Battery Life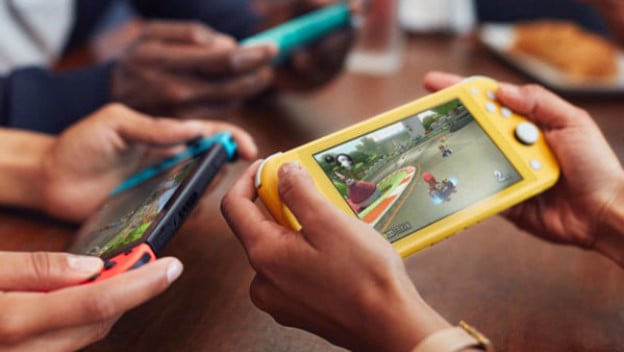 A newer model of the regular Switch recently was released that has slightly superior guts, making the battery life a bit longer. But the smaller and less feature-laden Switch Lite bumps the battery life up even higher. Reports of it lasting up to around five hours, if not more depending on the activity, have been floating around since reviews started dropping. That's pretty good for a modern handheld that renders games in (mostly) full HD resolutions.
"Improved" Visuals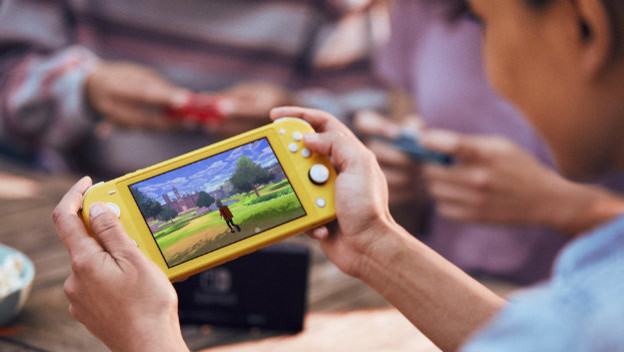 So the Switch Lite has a slightly smaller screen than the regular Switch, which helps make it more portable and use less power. But there's an extra, slight benefit tucked away as well. With the smaller screen size, the pixel density of the display actually gets bumped up a bit. What that means is that, since the Switch targets 720p in handheld mode for most games, the images are going to look a little bit sharper. It's similar to how the different 3DS models' screens look in comparison to each other.
It Feels Better in Your Hands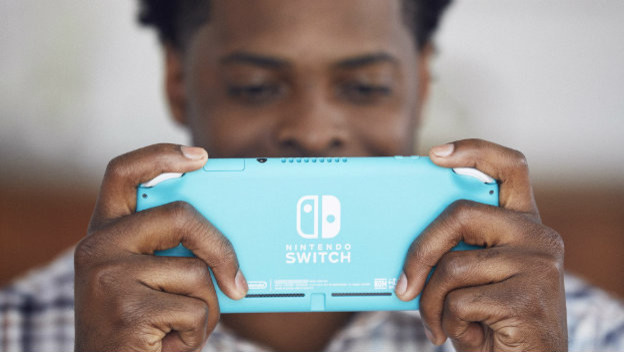 The regular Switch is a little awkward-feeling to hold sometimes, from its somewhat flimsy structure to its large (but very thin) size. Most reviews agree that the Switch Lite is significantly more ergonomic than its older sibling. The plastic, made with children dropping it in mind, appears to have a softer feel to it, while the unit itself feels more solid as well. It doesn't look that much larger than the Vita, which is a really good sign.The Joy-Cons being an actual part of the unit are likely a factor in how holding the Switch Lite feels as well.