I'm not talking about the "classic" Spider-Man suit that we all default to in our minds. I want to see a costume based explicitly on the 1960's version, with the rough, dark lines, deep reds, and high shadow density that combined mostly black with a dash of blue. I also want to see the dang web wings in a video game! Come on folks, this would be great – you could even change his voice to be more like the cartoon at the time as well – that would be a riot.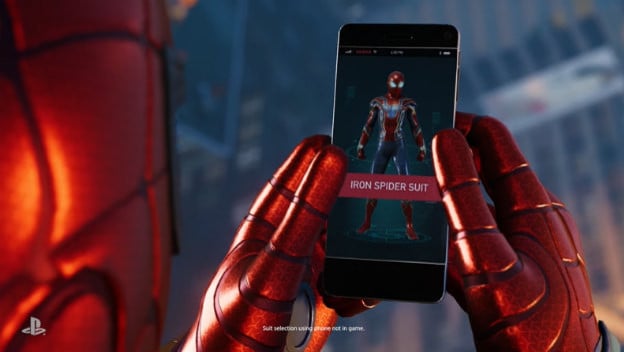 I'm so excited for Marvel's Spider-Man , even if I kinda hate the title. I've always been a sucker for the janky Activision Spider-Man games, and now that there's a big developer with tons of resources behind one, I coudn't be more thrilled to get back behind the wheel of the web-slinger. One of my favorite parts of modern Spider-Man games has always been the unlockable costumes. It's always been a great way to celebrate not only the past, but whatever the current comic book weirdness is at the time of the individual games. Marvel's Spider-Man will absolutely have costumes, with a couple already announced. So I'd like to take a minute to think about what other costumes I'd really love to see, regardless of if they've been in other games or not ( Spider-Man Unlimited kinda makes it impossible otherwise).
1602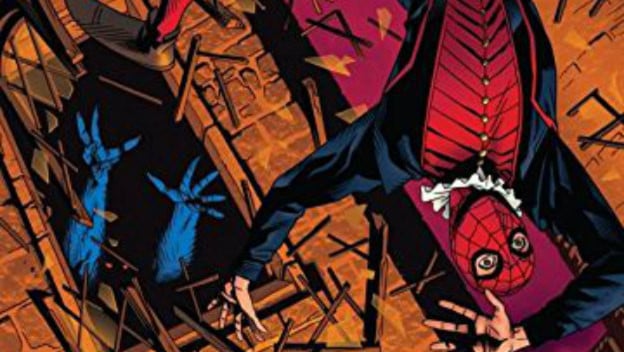 The 1602 stuff was a weird, alternate universe Marvel story from Neil Gaiman that was so well-recieved, it ended up being expanded to more and eventually made yet another reappearance when the whole Spider-Verse thing kicked off. I'm mostly just nominating this one because of the frilly neck piece, to be perfectly honest.
Aaron Aikman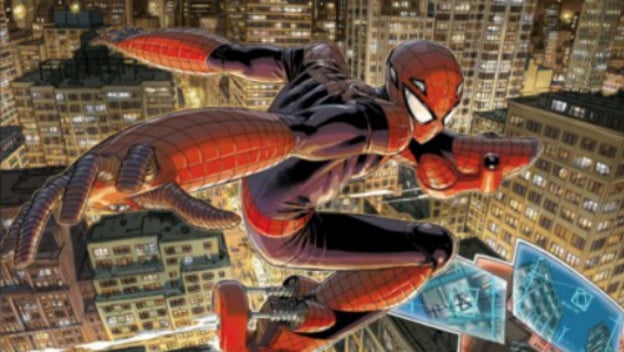 The Edge of Spider-Verse series introduced not only several new, alternate takes on Spider-Man , but they were all pretty out there. Aaron Aikman is a version of Spider-Man that uses robotic armor, similar to Peter Parker's Spider-Armor line, but more inspired by anime aesthetics. This character barely appeared in the overall storyline, so it would be nice to revisit this cool, distinct design on the PS4.
All-New, All-Different Spider-Man 2099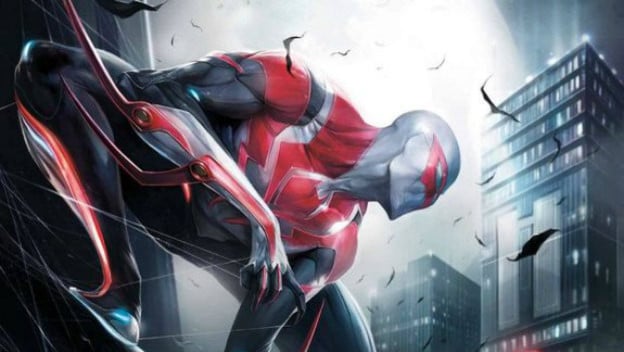 Spider-Man 2099 has been a thing since the 90's, but when the "All-New, All-Different" line started, the character got a new costume for the first time. It's more sleek, and uses a color combination that's a lot less grungy-looking. It also was some pretty wild arm spikes that retain the goofy, non-practical appeal of the original. We've seen the old 2099 suit in plenty of games, so why not use the newer one?
Spider-Armor MK IV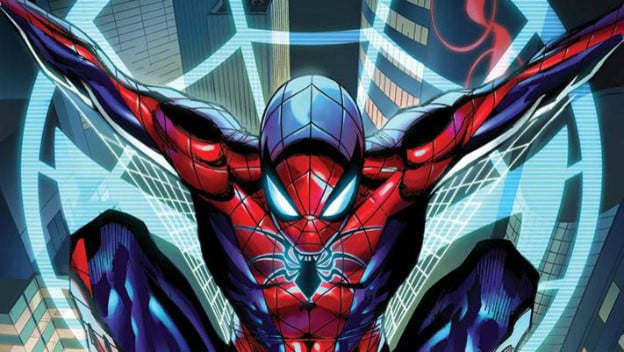 There have been four different versions of the Spider-Armor, each wildly different from one-another. The latest is the lest armor-y, but it has a lot of interesting features in-universe, and the glowing lights starting at the chest spider and spreading out are pretty dope, and would likely look great in video game form. This is one of the most recent costume designs, but since Marvel reboots its comics every other week now, it's hard to tell if Marvel cares about it or not.
J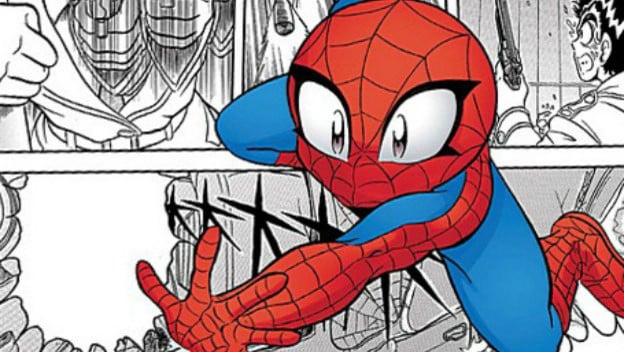 You're probably wondering what the hell this is. Spider-Man J was one of multiple Spider-Man manga projects, and one that made it out of Japan pretty easily due to its cute, kid-friendly appeal. It's very old school in style, and probably pretty hard to pull off with the more realistic style of the game. But seeing those anime-ass eyes on Spidey's mug would be worth the trouble.
Last Stand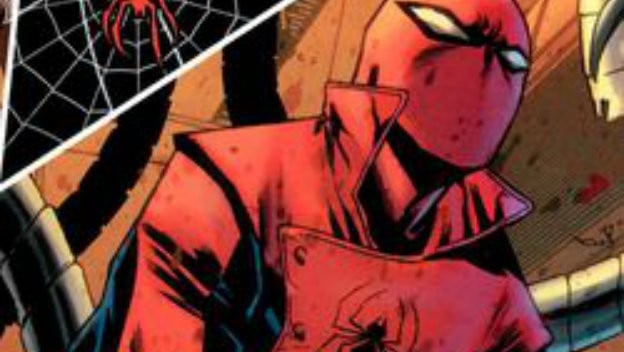 Look, Spider-Verse gave us a ton of material, and we'd be foolish not to use as much of it as possible. Last Stand Spider-Man is great – he's a gruff, old man who wears a sick leather jacket and beats people half to death because he's sick of it all but still has obligations to keep. He's also an alternate-universe Uncle Ben, which just rules.
Pavitr Prabhakar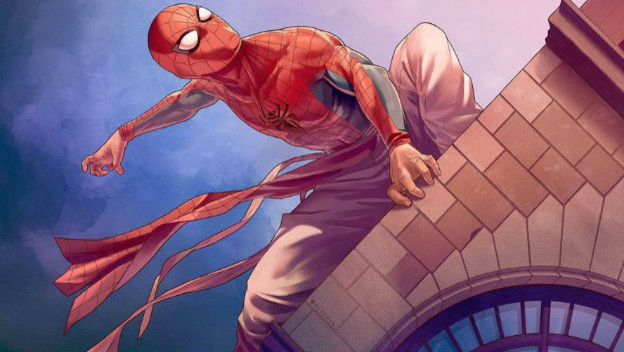 Spider-Man: India was a project that took so long to get off the ground, the original mind behind the project passed away before he could see it come to fruition. The comic itself was short-lived and faded into obscurity in North America shortly after it was published, but man does that costume design kick ass. The pants and the sash are just cool! The character would make a brief appearance in (yeah, you guessed it) Spider-Verse , and he was one of the few more odball characters to survive the whole thing. Sadly we can't say the same for Hostess Cakes Spider-Man. RIP.
Ricochet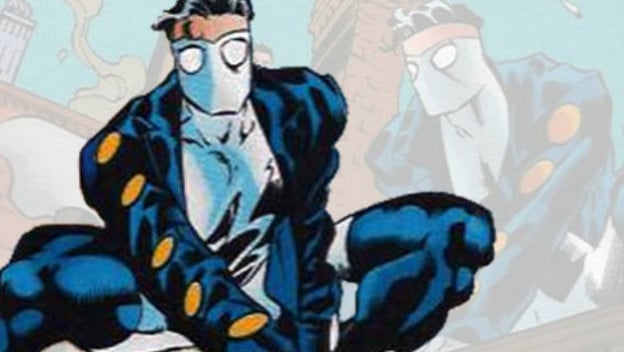 There's not a ton to say about Ricochet. This was one of several alternate identities for Peter Parker while he was dealing with being accused of murder. It's a very 90's design, almost reminiscient of the Superboy from The Death and Return of Superman . While Parker eventually retired the costume, another character was created to take over, as I guess the design was too cool at the time to waste. It is pretty cool, in that cheesy, 90's way, so I say it deserves a spot on the list.
Superior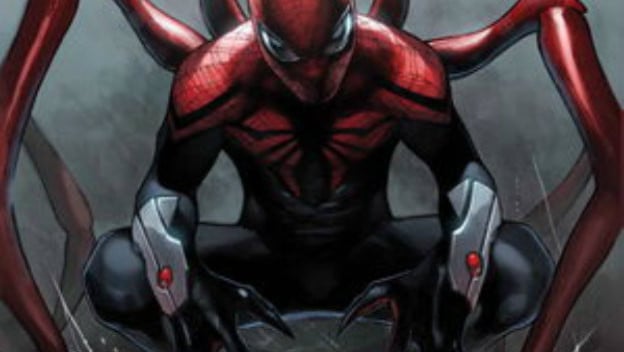 In one of the most ludicrous storylines in Spider-Man history, Dr. Octopus, after getting involved in Peter Parker's life and making things incredibly weird, made things even more weird by eventually taking over Peter Parker's body. He became the Superior Spider-Man , and his run (as short-lived as it was) ended up being a fan-favorite. What helped was his costume, which was a new take on "evil Spider-Man" that did a little more legwork than the classic black suit.