Now that Fallout 4 has been announced, it's time to start thinking about what this new entry in the series will give us. I have a pretty long wish list of features I would like to see – outside of fewer bugs of course. Here are just a few of the things I want to see in Fallout 4.
Multiplayer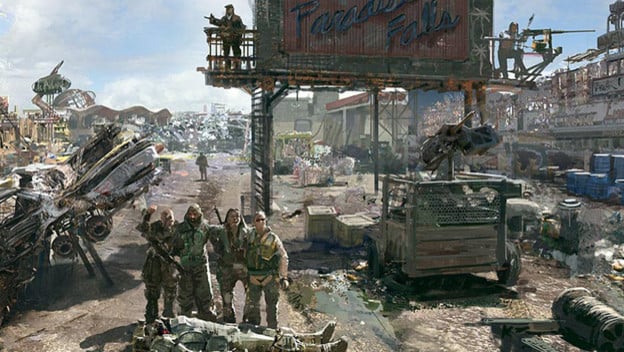 Granted, systems like V.A.T.S. might be hard to use in multiplayer, but I still want to see Bethesda try. There are so few good multiplayer RPGs on the market today. Fallout 4 doesn't have to be an MMO or a loot game like Diablo. But being able to take friends into the wasteland would be a lot of fun, especially on those long missions which involve gathering X amount of some item or killing Y amount of some enemy.
A New City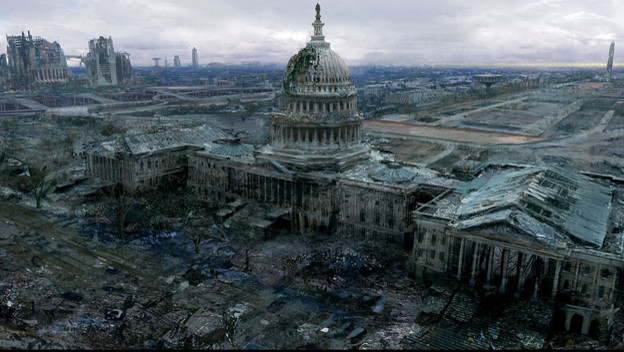 We have seen DC. We have seen Vegas. Now it's time for a new city. The trailer showed off some indiscriminate suburbs, but I think it would be interesting to see a Fallout in Boston, New York, San Francisco, Austin, even Portland. Now that last one would be a serious hipster vault. My point is, I want to see how more of the world changed post nuclear holocaust. I don't want to just tread old ground again.
A Companion App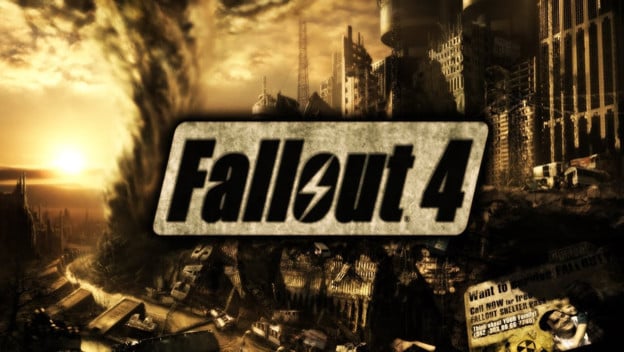 Ever since Microsoft announced the Smart Glass I have been DYING to use my cellphone or tablet as a Pip Boy. Think of how amazing that would be! You wouldn't have to go into another screen to check your menu. All the micromanagement of your inventory and stats can be taken care of outside the game. Think of how immersive that would be! Of course, I don't want Bethesda to take away the in-game menu either, but the very thought of being able to hold, say, a map in my hand with a bunch of waypoints on it while still being able to play the game is incredibly exciting.
More Populated Maps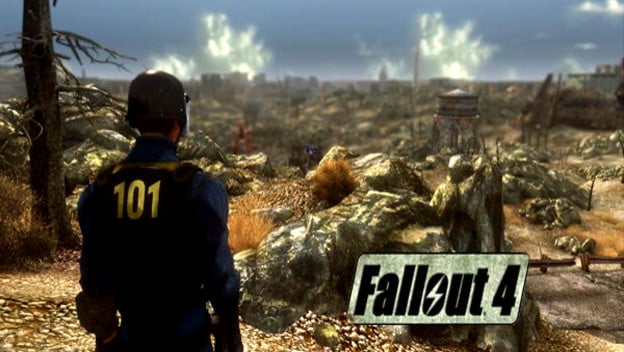 Speaking of maps, one thing I had a problem with in Fallout 3 and Fallout New Vegas was that there were just stretches and stretches of map with nothing on it. Granted, Fallout does take place in a wasteland, but simply riding through desert for hours just isn't compelling. At the very least give us some interesting scenery to look at, or some randomly generated events and enemies. At best, you could generate a living world where bandits are constantly fighting each other. If you stumble upon them as you travel, you can either fight them yourself or just wait till the battle is over and pick the spoils off the corpses.
Robot Drones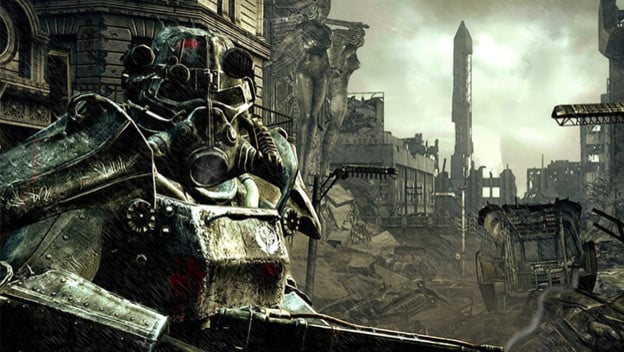 One of the peculiar things shown in the trailer are hovering robot drones. We have seen these in Fallout games before, but they were always enemies or NPCs. What would really be cool is if we were able to build and program our own robot drones. Program a battle buddy to help you out in the wastes, or if you are more stealthy and social, your robot buddy could act as a distraction. Better yet, what if your robot buddy could carry some of your inventory? Then you wouldn't be slowed down as often by the hunks of scrap you have to carry around.
A Longer Main Line Mission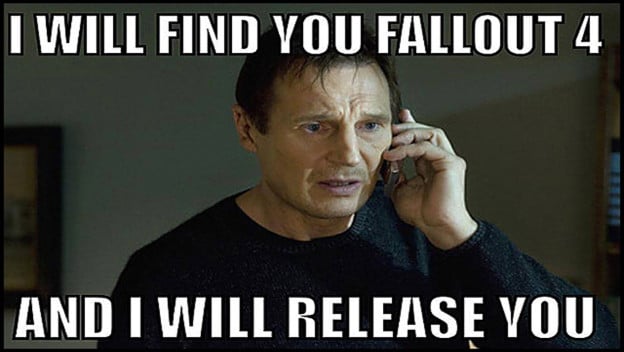 One of the most disappointing things about Fallout 3 was that it was beatable in about 5 hours. Then I realized I wasn't supposed to just do the mainline mission. Well, no one told me that! Not everyone is going to happily wander around and do house cleaning errands for nuclear zombies. Some of us were told that the fate of the world is at stake! You don't stop in the middle of a quest to save the world to do some errands. You save the goddamn world! That's why I hope that the mainline quest of Fallout 4 will have some more meat, for people like me who take their protagonist duties seriously.
Bigger Parties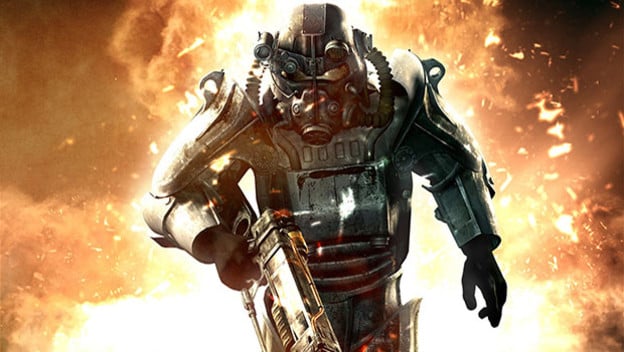 One of the things that I absolutely hated about Fallout 3 was the fact that you couldn't take a huge party with you on missions. You got Dogmeat, one follower, and maybe one other quest-specific party member. But the original Fallout had no limit to the number of followers a player character could have. I personally want to see the game return to its roots. There's nothing better than leading a post-apocalyptic army across the wasteland.
Time Shifts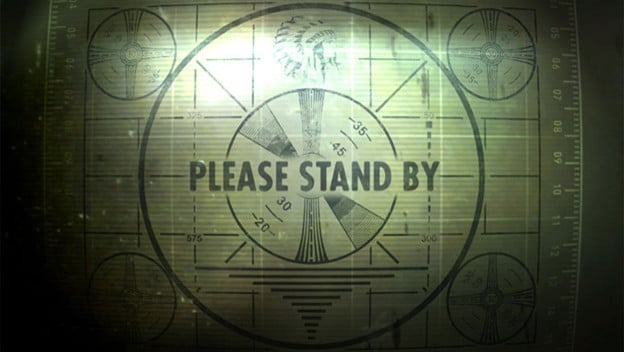 The one thing I was most excited to see in the Fallout 4 trailer was time shifting back and forth from past to present. It gave us a look at what life was like before the nuclear holocaust. In fact, it even showed us some snippets of gameplay taking place during this era. That is incredibly cool, and I hope it wasn't just smoke and mirrors for the teaser. A Fallout that takes place in two time periods, one pre-nukes, one post-nukes, where you can affect the present in the past, is an incredibly awesome idea.
A Dog Companion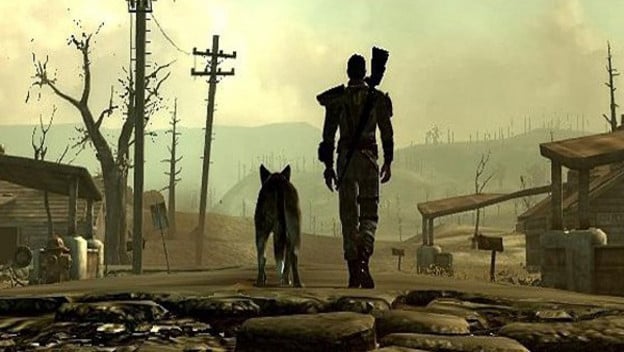 In the trailer, we get to see a survivor interact with his trusty German Shepherd. Of course, this could just be smoke and mirrors, but it would be great if it were actually a gameplay mechanic. Dogmeat was one of the coolest parts of Fallouts 1 and 3, but his skills were limited. I think it would be awesome if you could treat your new dog companion like a pet from Torchlight. You can send him off scouting or have him get supplies for you
Actually Experiencing the Nuclear Holocaust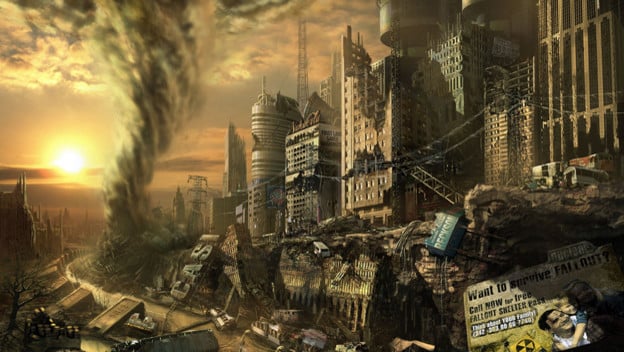 Finally, the trailer showed scenes of the nuclear launch actually happening. In all prior Fallouts we simply jumped into the story post-nuclear fallout. Actually experiencing this moment would be an incredible jump for the series. After all, it's exactly what the series was always built upon.