Spring Break, that wonderful week off where everyone scatters to their favorite vacation spots, is upon us. For game lovers, however, Spring Break means a whole different thing. If you can withstand the peer pressure to jump on an airplane bound for some tropical beach, you'll be rewarded with seven days of uninterrupted couch time, finally able to crack open some of those games still sitting in their wrappers since Christmas. If there's still a residual yearning to party it up in some paradise, why not take a trip to one of these virtual destinations?
Vice City (Grand Theft Auto)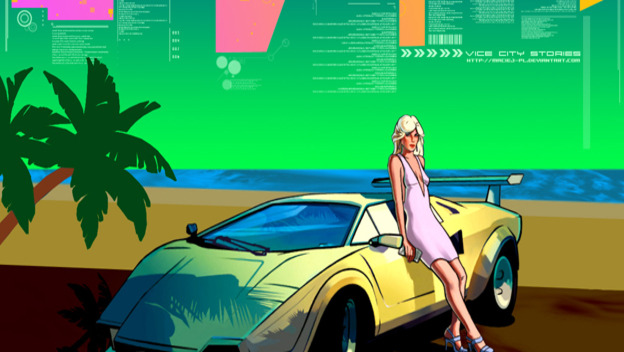 GTA is the godfather of open world experiences, and no matter which game you play, you're sure to find about a million things to occupy your free time. However, no place is more inviting than Vice City, with its subtropical climate, 1980s retro flare, and a beach that spans the entire length of the island. But don't think you have to lie out on a towel for the whole vacation. Vice City has an exciting downtown, Little Havana and Little Haiti for a little culture, the bustling Aventura Mall, and The Pole Position for when you're feeling a little naughty. The friendly residents of Vice City are always willing to lend you a vehicle, so put the top down and let the wheels take you wherever you want in Vice City.
Your Town (Animal Crossing)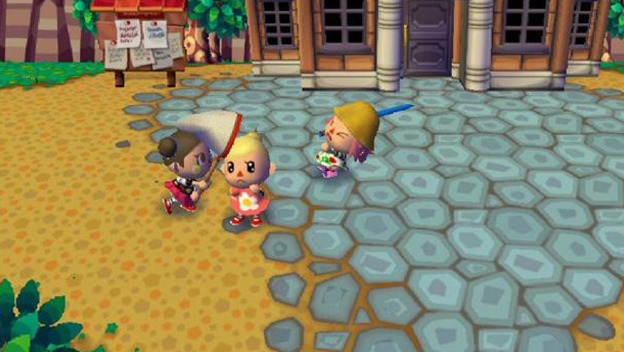 Animal Crossing relishes in delivering the simple, stress-free pleasures of life. Plant an apple or peach orchard and enjoy its bounty. Grab your fishing rod or butterfly net and discover the creatures of the land. Dig up some fossils and fill the museum with your collections. Nowhere else will you find neighbors from all different walks of life, full of quirky personalities and always ready to chat it up. For a nice laid-back evening, don't forget to grab a cup of java and send out requests for K.K. Slider to strum on his acoustic guitar. Everything is in bloom in the world of Animal Crossing right now, so come and join the fun.
Gold Saucer (Final Fantasy VII)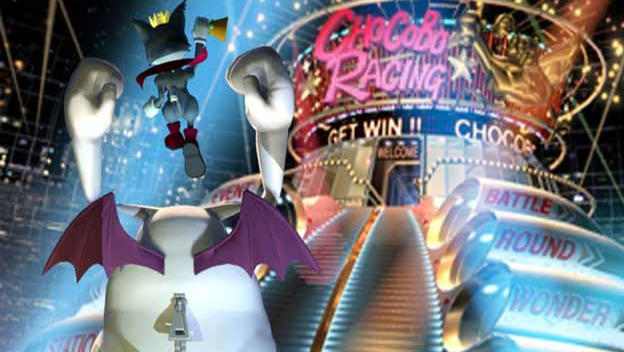 Beaches are fine and dandy, but what gamer can resist a towering arcade? Sure, it's nestled in the middle of a desert and its base is a maximum security prison, but you'll forget all that when the neon lights of the Gold Saucer mesmerize you, and the casino beckons you to spend your hard-earned gil and Gold Points. Explore Dio's Museum, take part in Chocobo races, battle some virtual monsters, get your fortune told, and relax at the haunted Ghost Square. It's also a great place for a date with that special someone. Talk to your local Shinra agent for more details.
The Citadel (Mass Effect)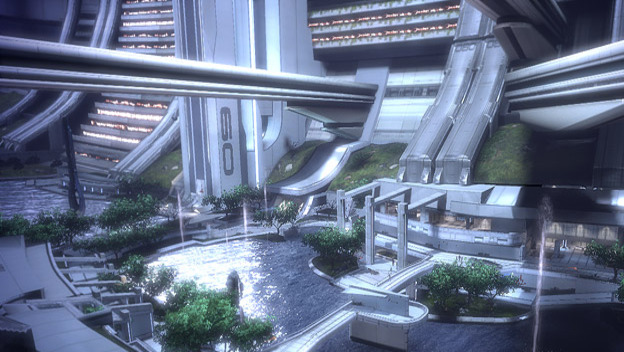 When not repelling attacks from a rogue Spectre, Cerberus operatives, or alien menaces, the Citadel is the perfect place in the galaxy to relax and find every luxury imaginable, as long as you have enough credits in your wallet. A cultural melting pot, nearly every amiable race has carved out a little section of the Citadel to call their own. Scour the shops to build you model ship collection or sample some cuisine from every part of the galaxy. Or test your mojo at the numerous dance clubs and perhaps even leave with a hot alien babe or stud. The possibilities are out of this world at the Citadel.
Wuhu Island (Wii Sports Resort, Pilotwings Resort)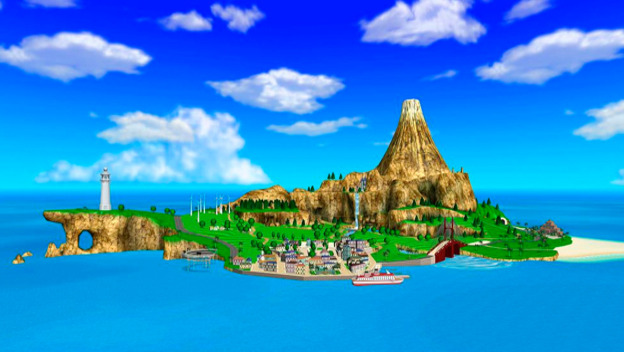 Looking for that remote island paradise where everyone has a smile on their face and there are enough activities to fill way more than a week's worth of vacationing? Wuhu Island is the place. Whether you want to hit the links at their 18-hole golf course, take part in a bike race around the island, join in a variety of water sports, or just park yourself near the pool for some table tennis, Wii Sports Resort caters to the casual and energetic alike. Or you could grab your 3DS and Pilotwings Resort for some extreme activities like jetpacking and hand gliding. Spend the week filling your stamp book and call yourself the master of Wuhu Island.
Rapture (BioShock)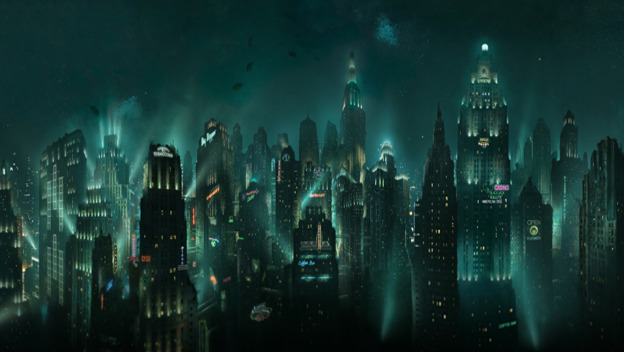 Why spend your vacation sitting at the edge of the ocean, when you can spend it at the bottom of it in the underwater utopia of Rapture? The climate is moderated by submarine volcanoes, and the crop population is booming. Not only are there many shopping areas and entertainment venues all paying tribute to the surrounding sea life, but academics will find all sorts of laboratories and research facilities to satiate their appetite for knowledge. Genetic engineering flourishes in Rapture, and the breakthrough of ADAM stem cell technology will pique your curiosity. Be sure to say "hi" to a Big Daddy while you're there.
Banoi (Dead Island)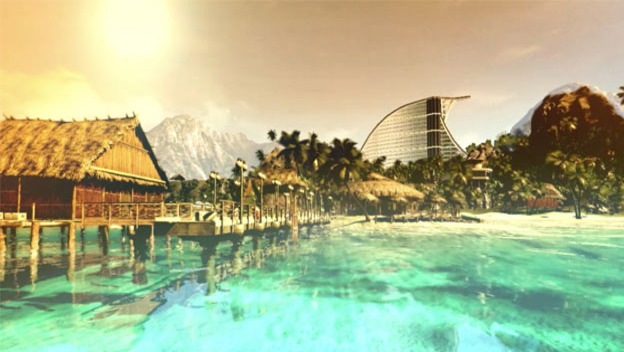 Zombies and a five-star resort paradise? I can name more than a few of my undead-savvy friends who would kill at the chance for that vacation. Filled with palm trees, poolside bars, and the coolest looking undead sporting board shorts and bikinis, Banoi is the perfect destination to kick back, relax, grab an axe, and chop up some infected vacationers. The resort itself has a massive hotel with plenty of nooks and crannies to discover, not to mention the surrounding untamed jungle. Don't forget to grab some rum, brandy, lime juice, and pineapple juice, and mix yourself up a Zombie.
Willamette Parkview Mall (Dead Rising)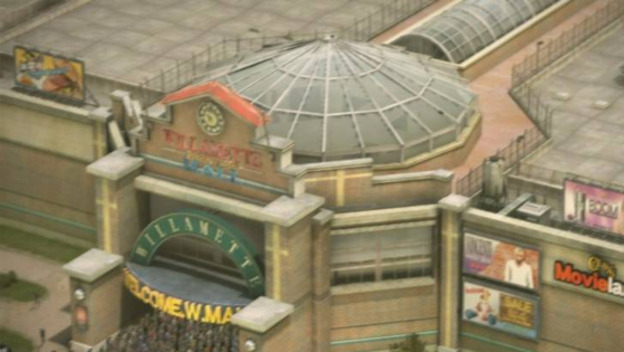 If you love yourself some zombies but tire of the whole beach scene, why not spend your week cruising around the Willamette Mall? With the clerks all dead or undead, don't feel guilty about treating yourself to some store goods. And don't forget to grab the tennis ball shooting Megabuster, always good for a laugh, though not so good at taking down zombies. With hundreds of useful and useless items to test out, your week in sure to be filled from start to finish with hilarious mall-capering and zombie-bashing.
Island in the Dragon's Triangle (Tomb Raider)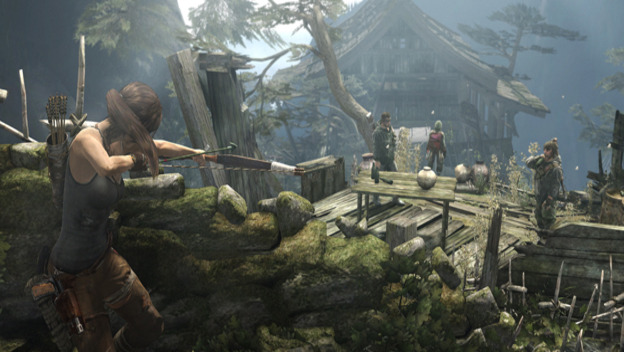 If you can survive the treacherous boat ride, the islands of the Dragon's Triangle are an archeologist's dream destination. Who could resist the myths of Himiko, called the 'Sun Queen,' and all her mystical powers? The friendly cultists are sure to give you a tour and even let you partake in the ceremonies. If you like to spend your vacations getting a little fresh air and exercise, the hiking in these tropic islands reveals some absolutely stunning vistas. Perhaps you'll even bump into Lara Croft on your expedition, which is sure to make any vacation a thousand times better.
Rook Islands (Far Cry 3)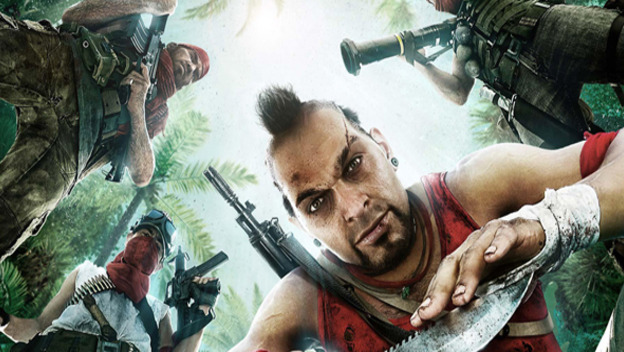 Looking for that jungle island getaway that has it all? Then look no further than the Rook Islands. Pirate-lovers will find a warm place among the residents, and may even get their own bandanas. Looking for a little more culture? Show some potential as a warrior and you could even take part in a very exclusive initiation into the native clan. Roam the vast expanses of the Rook Islands and get up-close and personal with some of the wildlife. Walk in any direction, and you end up at golden beaches with sand so fine it's just begging you to be buried in it. And don't forget everyone's favorite Rook Islands activity: paintball, where the paint is always red and the guns feel exactly like the real thing.