2010-2019 was, perhaps, one of the best decades gaming has ever seen. I suppose it has the unfair advantage of being the most recent, building on the successes of previous decades, and you can also make the valid claim that there were also an ample amount of shovelware and clones. But there were also a lot of innovative and quality titles, some of which went totally unappreciated for whatever reason.
Here are five examples of some of the most underrated titles of the years 2010 to 2019.
BioShock 2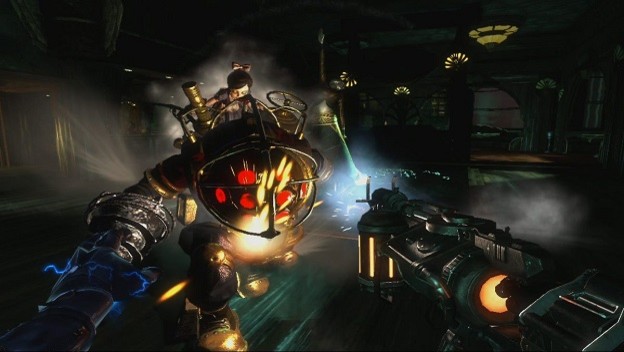 BioShock 2 has the unfortunate stigma of being a sequel, and those sometimes seem to not perform as well as their predecessors. Maybe that gives people a bit of a bias against them. Sandwiched in between the pioneering BioShock and the equally novel BioShock Infinite , this game didn't manage to stand out as much as its siblings. It could be that the setting is the same as the first game, more or less. The game proved to be more refined. It also, importantly, seemed to have characters that felt more alive than the first title.
I highly recommend you return to it with a fresh perspective and give it another chance. It managed to be my favorite game in the HD collection, which was a surprise because I had written it off.
Dragon Age 2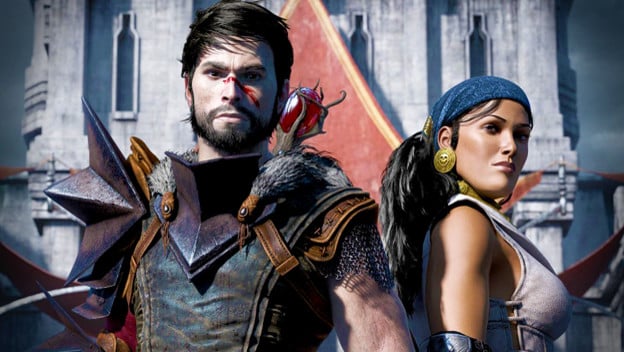 Dragon Age 2 has a reputation of being a rushed game, and some of that reputation is earned. It reuses assets so often that even the least observant of gamers will notice. It's also possible that the dark fantasy world that had cast a spell on the audience in the former game had lost its novelty by the time the sequel came around.
But looking at the game as a single entity, it compares pretty favorably to Dragon Age Origins . The plot feels less grand in scope, trading sweeping heroics for something more personal. The progression system also seems better realized, and the combat improves on the pretty clunky feel of the console version of the first game. I enjoyed it the first time and loved it the second time around many years later.
Once you're done playing, you can also take your choices and input them online in order to affect your playthrough of Dragon Age Inquisition .
Enslaved: Odyssey to the West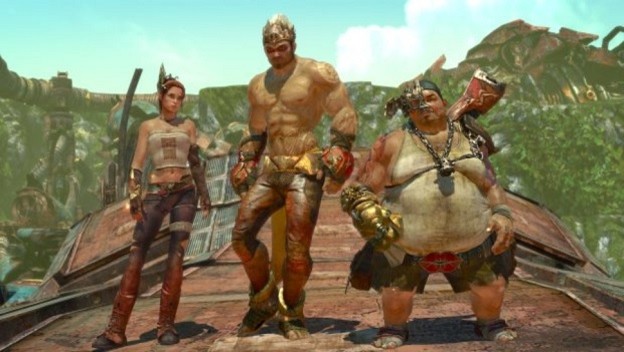 I do not, for the life of me, understand why Enslaved: Odyssey to the West isn't widely loved. I mean sure, it didn't have multiplayer, was buried among a slew of shooters, and it didn't really have the marketing budget of a lot of AAA games. However, its charm and gameplay should have elevated it to popularity. I guess the world just isn't fair like that.
The game is set in a post-apocalyptic world that contains various twists and a message that I won't spoil for you here. The voice acting and motion capture are impressive as well, which is likely a result of Andy Serkis, from The Lord of the Rings fame, contributing heavily to the production.
What I love most about this game is the heartwarming bonds and focus on relationships in an unforgiving world.
Final Fantasy XIII-2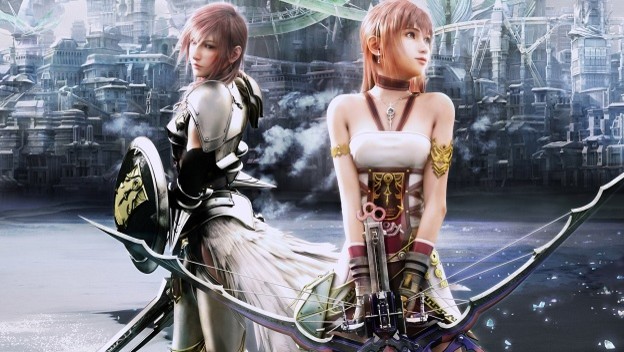 When it was released, Final Fantasy XIII was seen as a disappointment. It felt linear, compared to other entries in the series. It was also cursed by a long development time and a good deal of hype that was hard to live up to.
I liked it.
What I liked even more was the sequel, Final Fantasy XIII-2, which I believe to be the best of the trilogy. It opens up the world of the first game, deepens the characters, and refines the mechanics . It also gets into the actions quicker and doesn't take forever to hit its stride. This is all despite the fact that the game was likely made to increase revenue with a quick turnaround. In many ways, it feels like a revision of the first game.
Brutal Legend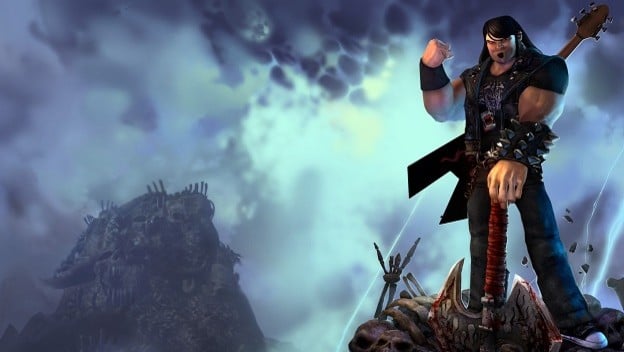 I've purchased Brutal Legend quite a few times and have always struggled to get through it. That's because it is incredibly mixed in terms of quality, containing some hurdles that are frustrating and boring. Why Double Fine elected to include RTS elements, I'll never know. But if you push through those sections, you discover a game that is rife with personality and serves as a unique and admirable homage to the culture of metal music. It also utilizes Jack Black's skillset perfectly. Throw in a handful of substantial cameos from metal rock stars, a satisfying open world, a healthy dose of humor, and over-the-top combat, and you have a great game that overcomes its flaws to be something worth experiencing.