There's no shortage of good games on Microsoft's Xbox Game Pass service, and I've been getting a lot of mileage out of my subscription. It's relatively cheap and it allows my family and me to try out games we might otherwise skip if they weren't available risk-free. It also grants day-one access to first-party Microsoft titles which, well, is pretty damn cool depending on the title in question. Here are just five of some of the great options currently available on the service.
Forza Horizon 4
Forza Horizon 4 is one of the best looking games I've played in a while and, yet, that fact is so far down the list of what makes this game notable. Overlooking the fact that Toyota decided to not include its vehicles in this game, there is a wide array of cars available, which meant I could soup up my own personal piece of junk and drive it off a mountain at high speed.
The real pleasure of the game though is driving so many different cars in so many different ways. There are changes in seasons and a plethora of settings to play around with. You can also race against trains and giant hydroplanes. It's open world madness at high speeds and, for me, it's a surprisingly zen experience.
Sea of Thieves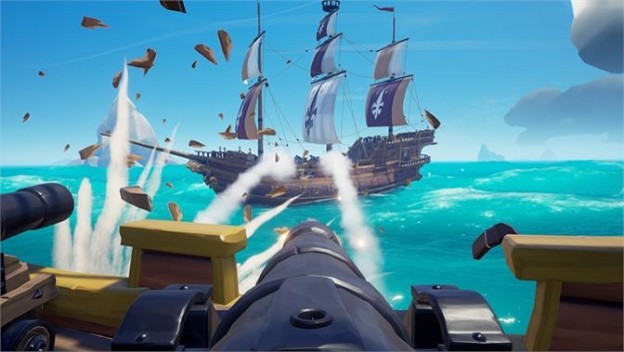 This is another Xbox exclusive and, at first, was a deep disappointment for fans looking forward to Rare's open sea sandbox. It just seems that, in all this expansive world, there wasn't much to do. That is no longer true, as a series of free downloads has greatly enhanced the game in a way reminiscent to No Man's Sky .
The core of the game is teamwork. Players create their characters, hop aboard ships with one another, take up different roles on the ship, and keep an open line of communication to navigate that ship optimally. This is important, because the seas are dangerous, treasures are hotly contested, and other players would delight in nothing more than sinking your craft. The game jumps quickly between serene and chaotic, as does the accompanying conversation.
Hellblade: Senua's Sacrifice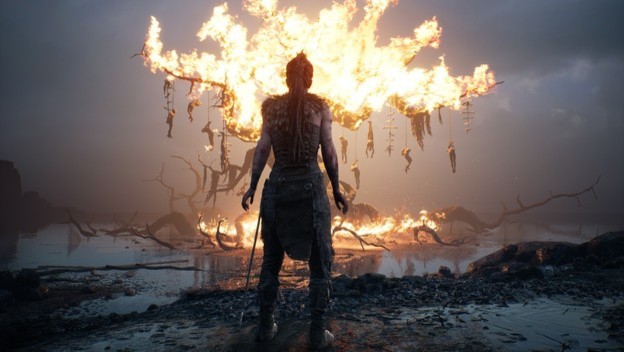 Ninja Theory is a developer I trust. I thoroughly enjoyed their work on games like Enslaved and DmC: Devil May Cry, so I decided to overlook the fact that this game's title is a bit dopey sounding. After finding out that the developer seemed to put a lot of work in researching and representing mental illness, initial concerns that the game would worsen stigmas was dispelled.
Now, Hellblade: Senua's Sacrifice doesn't do a perfect job across the board, but that would be an impossible task anyway. What it does do is communicate the clear message that living with mental illness can be profound. It invites empathy and encourages critical thinking. That's just the conceptual stuff. The game manages to pull it all that together in a way where both its mechanics and narrative serve the main point.
It's also just interesting and fun. You can engage with this game on any level you want and come away with a worthwhile experience. If you have Xbox Game Pass, why not give it a try?
Banjo-Kazooie/Banjo-Tooie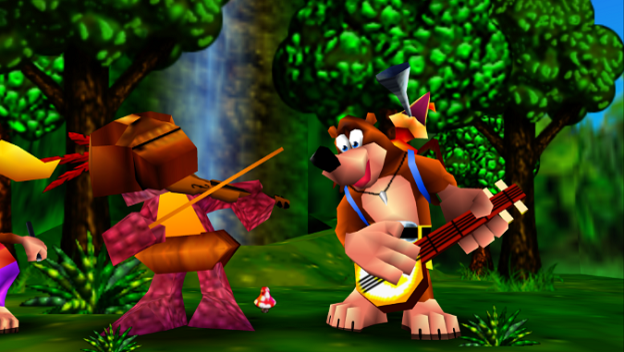 Banjo-Kazooie for the Nintendo 64 was some of the best of what the collectathon genre had to offer, and I am a firm believer that most gamers should give it a go. Its sequel, Banjo-Tooie, should then be played immediately after. What I am giving you here is the recipe for a good weekend.
The games are charming as heck, and I couldn't wait to revisit them when they were ported over to the Xbox 360. Not only were the graphics improved, but Rare also finally implemented something called that "Stop-n-swap" feature, which was originally planned for the Nintendo 64 but never came to fruition. Basically, that lets you unlock stuff in the second game via the first, which was novel at the time. Each of the games takes the titular characters through a series of distinct worlds filled with bombastic personalities, memorable villains, and a wealth of secrets to discover in your exploration.
Star Wars: Knights of the Old Republic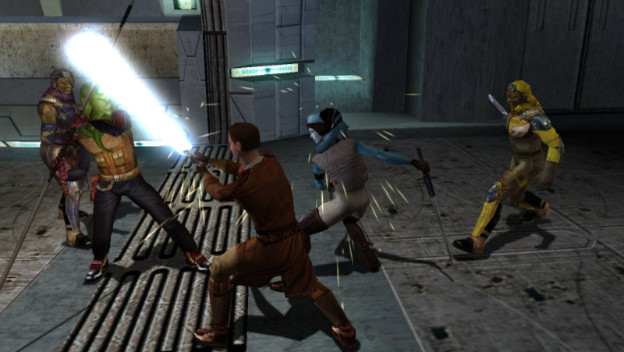 One of the things that I love about the Xbox Game Pass is that it makes it easy to access games from a few generations of consoles. That means you can and should play Star Wars Knights of the Old Republic, if you haven't yet.
This game is part of what put BioWare on the map for gamers and also brought the idea that your choices matter to a larger audience. In the game, actions have consequences. You might get people killed. You might intentionally kill people. You'll get moves based on your morality. You might end up becoming a full-fledged Sith, which is typically a pretty evil thing to do.
The game also contains a pretty amazing twist, and I've been fortunate enough to watch three different people have their minds blown on three different occasions playing this game. Including myself, that's four minds blown. I imagine these anecdotal minds aren't the only ones, though. I imagine many minds have been blown and I imagine yours could be blown, too, if it wasn't already spoiled.