The 2018 holiday shopping season is almost here. Do you know what that means? Lots of sales are on the way! The Black Friday 2018 ads are starting to appear, and things are looking pretty good. Lots of accessories, games, peripherals, and systems are going to be deeply discounted at a number of stores. But which ones should you be keeping in mind? Where are the best deals? Let's look through some things you shouldn't miss, should you decide to brave the crowds on November 23, 2018.
Accessories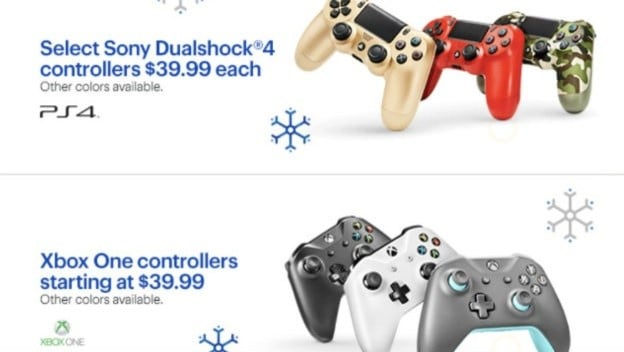 Do you need extra controllers for a new console? Maybe you want to get a subscription so you can play your new games online? Black Friday 2018 is a great time to make sure you have any extras you might need. Best Buy will be selling a year of PlayStation Plus for $39.99, which is $20 off the normal price. A year of Xbox Live Gold will be $49.99, instead of $59.99, at Target. Also, it seems like every major retailer is going to have PlayStation 4 DualShock 4s and Xbox One wireless controllers for $40 each.
Games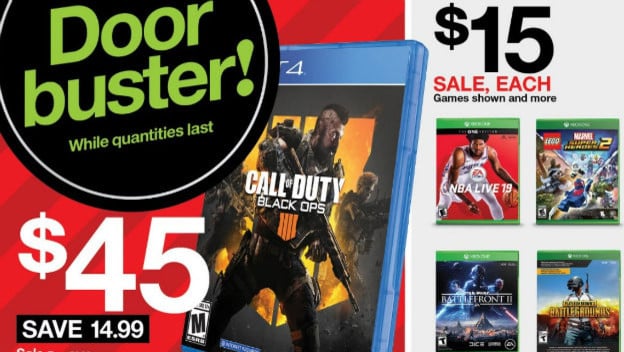 Black Friday is always a great time to clean up on games. Lots of stores will have major titles available at fantastic prices. Those $79.99 Starlink: Battle for Atlas starter bundles are going to be only $34.99 at Best Buy. You will be able to get into Monster Hunter: World with friends for $17, if you get your copies at Walmart. Soulcalibur VI will be $35 at both Target and Walmart. Lego DC Super-Villains might be fun to play with family, and it will be $30 at Best Buy and Target. Something like Sea of Thieves will be easier to jump into for $25 at Best Buy. As for God of War , it will be $25 everywhere! There's a lot to keep an eye on this year.
PlayStation VR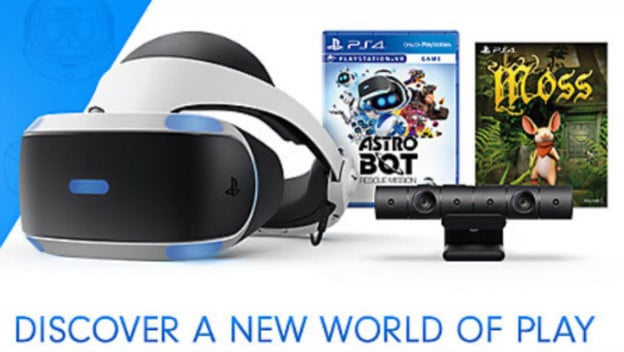 Have you been going back and forth about whether or not you need a PlayStation VR? Well, the two major bundles will be $100 off on Black Friday 2018. If a store has the Astro Bot: Rescue Mission and Moss bundle, it will be $199.99 instead of $299.99. If it has the Creed: Rise to Glory and Superhot VR bundle, that will be $249.99, instead of $349.99.
Nintendo 2DS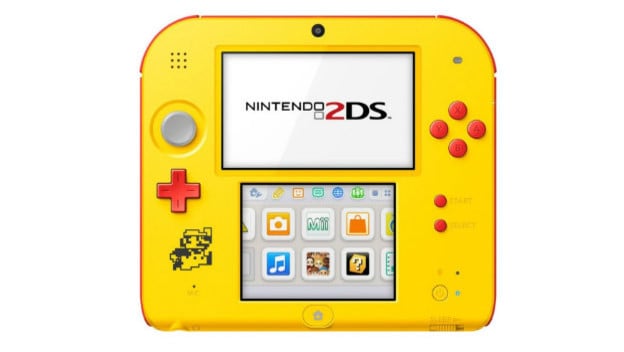 There are no special 3DS bundles this Black Friday, but Nintendo has a Nintendo 2DS bundle ready to launch! For $79.99, people will be able to get a special 2DS system in yellow and red. It even has a pixel Mario on it! The kicker is that Super Mario Maker is pre-installed on it, so you can start playing and making your own levels.
Xbox One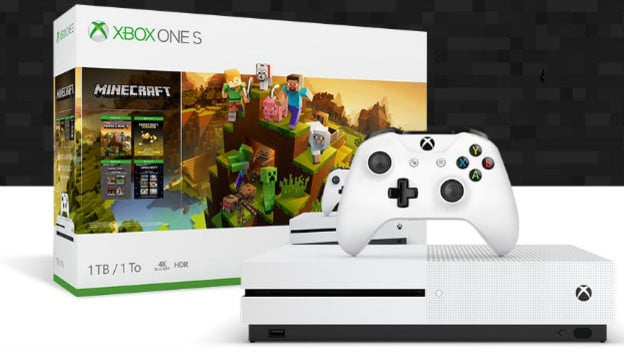 There are quite a few different Xbox One deals during Black Friday 2018. Target will take $70 off the price of all Xbox One bundles, with the 1TB Minecraft Creators Xbox One S bundle being $199.99 and with a free $20 gift card. At Best Buy, someone will be able to get a Xbox One X Gold Rush Special Edition Battlefield V Bundle with an extra free wireless controller for $429.99. Walmart will have an Xbox One X for $399. You will have a lot of choices!
Nintendo Switch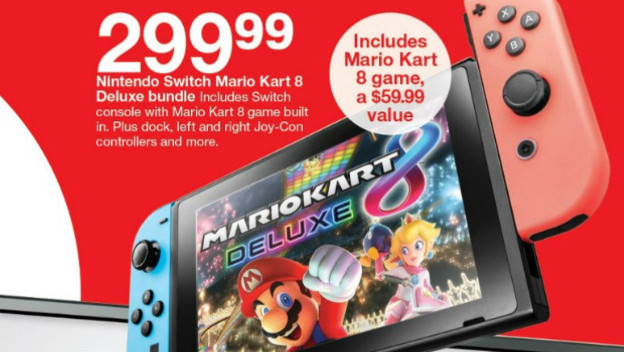 For Black Friday 2018, Nintendo has a Switch bundle that is a rather good deal. Normally, a Nintendo Switch costs $299.99 alone. During this holiday season, you can get it with Mario Kart 8 Deluxe pre-installed. That game is normally $59.99, so it is quite a deal to get it for free! Just remember to get a Nintendo Switch Online subscription too, so you can play online with other people!
PlayStation 4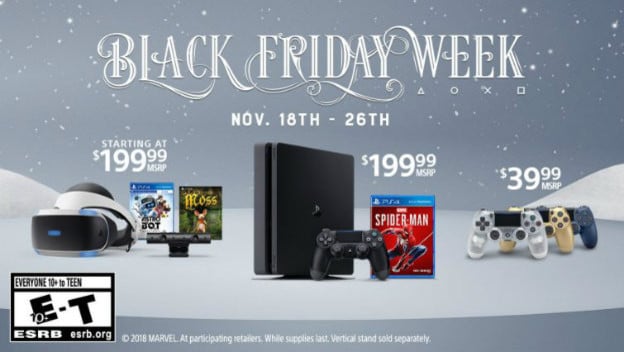 An amazing PlayStation 4 bundle is going to be available during Black Friday 2018. For $199.99, you get a standard 1TB PlayStation 4 with a DualShock 4 and copy of Marvel's Spider-Man . Normally, a PlayStation 4 is $299.99. Marvel's Spider-Man is a $59.99 game. This is a fantastic deal, no matter how you look at it. I mean, if you were to go to GameStop any other time of the year, a 500GB used PlayStation 4 can go for $259.99!