The question of women in esports comes up fairly frequently. Games and teams are currently male-dominated. Official leagues tend to have mainly male players. When female players do appear, harassment can be an issue. There are also instances where an Overwatch Contenders team called Second Wind "signed" a woman player named Ellie, who came out of nowhere and ended up turning out to be a social experiment.
But there are women out there playing these games. They are great players, too! Let's salute some of them.
Tina "Tinaraes" Perez and Madison "Maddiesuun" Mann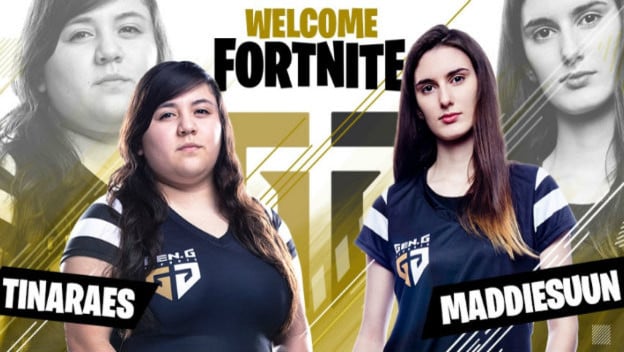 Why are Tina "Tinaraes" Perez and Madison "Maddiesuun" Mann sharing the seventh spot on this list? It is because the two of them are part of Gen.g Esports' all-female Fortnite team. Both are well known streamers. Tinaraes even placed fourth with Davis "Ceice" McClellan in the third week of the NA Fall Skirmish Series of Fortnite back in October 2018. Both make up a team you should definitely know if you like esports and Fortnite .
Jamie "Karma" Bickford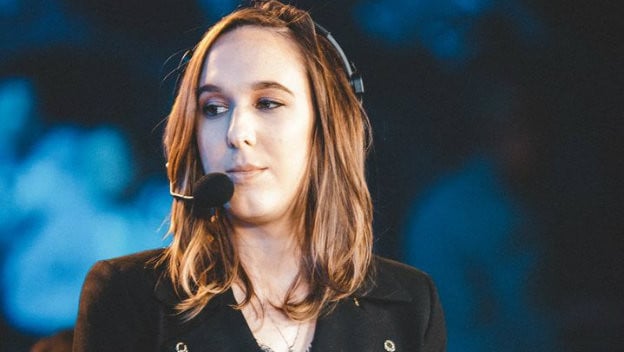 Jamie " Karma " Bickford wears many hats. She plays Rocket League with Splyce. She provides commentary for matches. She knows the game and is incredibly active in the community. Most recently, at the RLCS Season 6 – North America: Promotion Playoffs in November 2018, Splyce took first place. Splyce also took first place in the Renegade Cup NA: Project Phoenix – Finals. Be sure to pay attention to her both when she is playing and acting as a commentator.
Kim "Geguri" Se-Yeon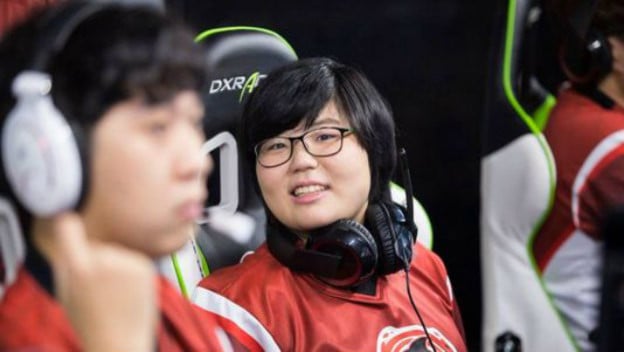 Kim "Geguri" Se-Yeon is known for paving the way for female players in the Overwatch League by, well, being the first one in it. Right now, she is signed with the Shanghai Dragons and is so good at using Zarya, people accused her of cheating. She was also only 17 when she started playing, making her one of the youngest people playing. While she is known for using Zarya, be careful if you see her using Orisa or D.Va too!
Wang "BaiZe" Xinyu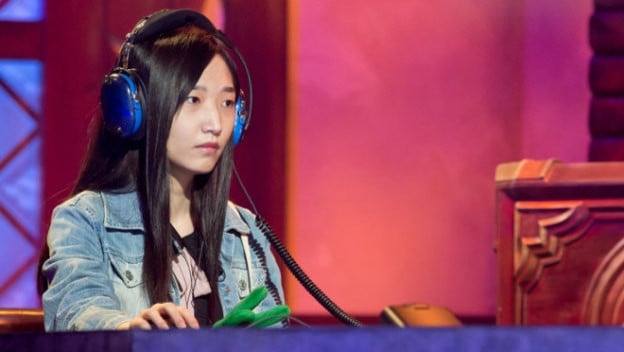 Sometimes, people underestimate just how important Hearthstone is in esports. Especially since it has such a huge presence worldwide. If you get into this game, pay attention to Wang "BaiZe" Xinyu. She is known for her Hearthstone achievements. In the Titanar Hearthstone Elite Invitational 2018, she took third place. She is also known for having earned $27,312.39 playing the game in 2017.
Ricki "HelloKittyRicki" Ortiz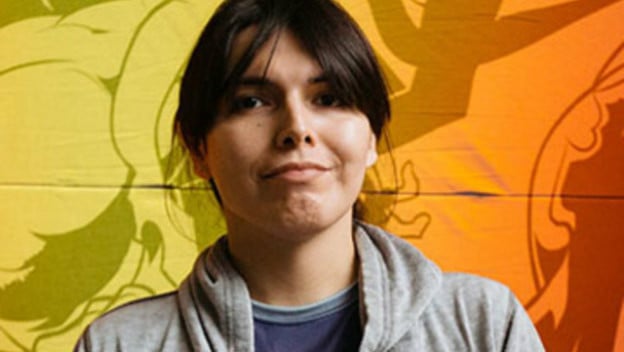 Ricki "HelloKittyRicki" Ortiz is a member of Evil Geniuses and one of the best fighting game players out there. She has been known for her skills with Capcom fighting games for years. For example, she took second place in Super Street Fighter IV at EVO 2010, second place in Street Fighter V during the 2016 Capcom Cup, and more recently 5-6th at the Street Fighter V Texas Showdown 2018.
Katherine "Mystik" Gunn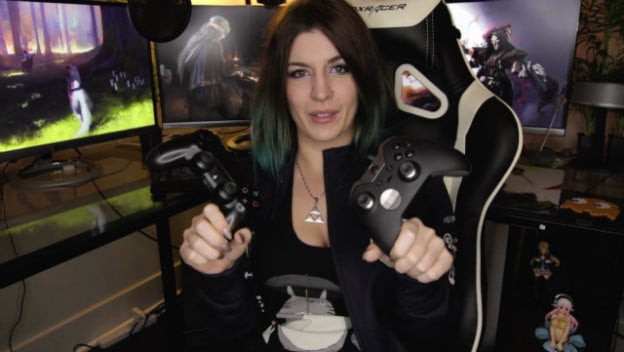 Katherine "Mystik" Gunn is one of the biggest female esports professionals out there. She has made a huge name for herself for playing games like Dead or Alive 4 and Halo: Reach. She is also known for playing Hearthstone, her incredible cosplays, winning SyFy's WCG Ultimate Gamer 's second season competition, and for making it into the Guinness World Records 2016 Gamer's Edition for being the woman in esports who had earned the most money from her gameplay.
Sasha "Scarlett" Hostyn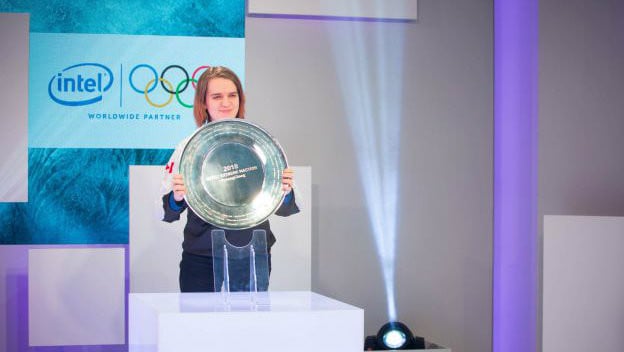 For years, Sasha "Scarlett" Hostyn has dominated lists of top women in esports, and deservedly so. Her accomplishments in StarCraft II are amazing. She is currently with Newbee and is known for her proficiency when using Zerg forces. She is also the current top earning female gamer, having made over $296,160. But more importantly, she was the first woman to win a major StarCraft II tournament, accomplishing that achievement at the Intel Extreme Masters Tournament in early 2018.