Disclosure is a pretty great thing. It can help us see how well a console is doing before we support it. Which means we can get an idea of what its lifespan might be or how many exclusives it could get. It also helps explain business decisions. Usually, companies are pretty good about this. We always tend to know how many PlayStation 4s, Wii Us, and 3DS systems are out in the world. Microsoft, however, has kept the Xbox One counts a secret.
Perhaps now, we know why. EA let slip what may be the sales figures for Microsoft's console. During a financial call , it came out that there were 55 million PlayStation 4s and Xbox Ones out there. With 35.9 million PS4s accounted for, due to prior information released, that means there are 19 million Xbox Ones out there.
If that's true, it helps account for some things. It explains why Sony was able to get that Call of Duty: Black Ops 3 deal for the PS4 and why we're seeing Street Fighter V on the PS4 and PC, but not Xbox One. It could be why Microsoft's console only has a little over 50 exclusives so far, while the PS4 has received 150 exclusive games already. That extra information could have helped us understand what we could expect, even though it was fairly obvious already.
It also would help with our buying decisions. Knowing the PS4 has such a lead would make it more attractive, because you know you'll have more people to play online with and a better chance of getting games when a system is so established. Likewise, it makes the Wii U seem more attractive. We haven't had an update on exact numbers since July 2015, but back then Nintendo's consoles had passed the 10 million units sold mark. A 9 million console difference isn't as big a gap as many would fear. You want all of the information before deciding on a console and knowing these figures would help people torn between Microsoft, Sony, and Nintendo.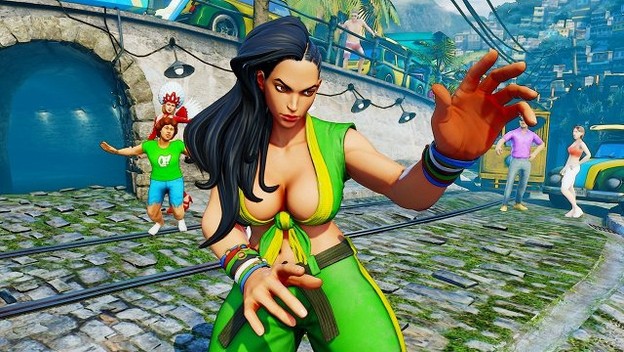 Most importantly, sharing those figures builds up people's trust. It isn't bragging. It's keeping consumers informed. When we know a company is willing to be open with us, we're more willing to believe they'll address mistakes and deliver promising play experiences. We don't have that with Microsoft this generation, since we aren't getting Xbox One sale figures. Nobody wants to disclose when they aren't doing well. It's why suddenly Microsoft's tight-lipped, despite being open about Xbox 360 sales last generation, and Sony was often vague about numbers last generation when it came to talking about the PS3.
Companies need to understand what consumers need to feel safe. Sony and Nintendo get it, since we get updates for the PS4, Wii U, and even 3DS. Microsoft used to, with the Xbox 360, but held its tongue when the Xbox One had issues. Maybe now that its numbers may have leaked, it'll seize the opportunity to let people in. While knowing the truth could hurt sales figures, it would also encourage trust in a company willing to tell consumers everything about the product.