Hole in the Wall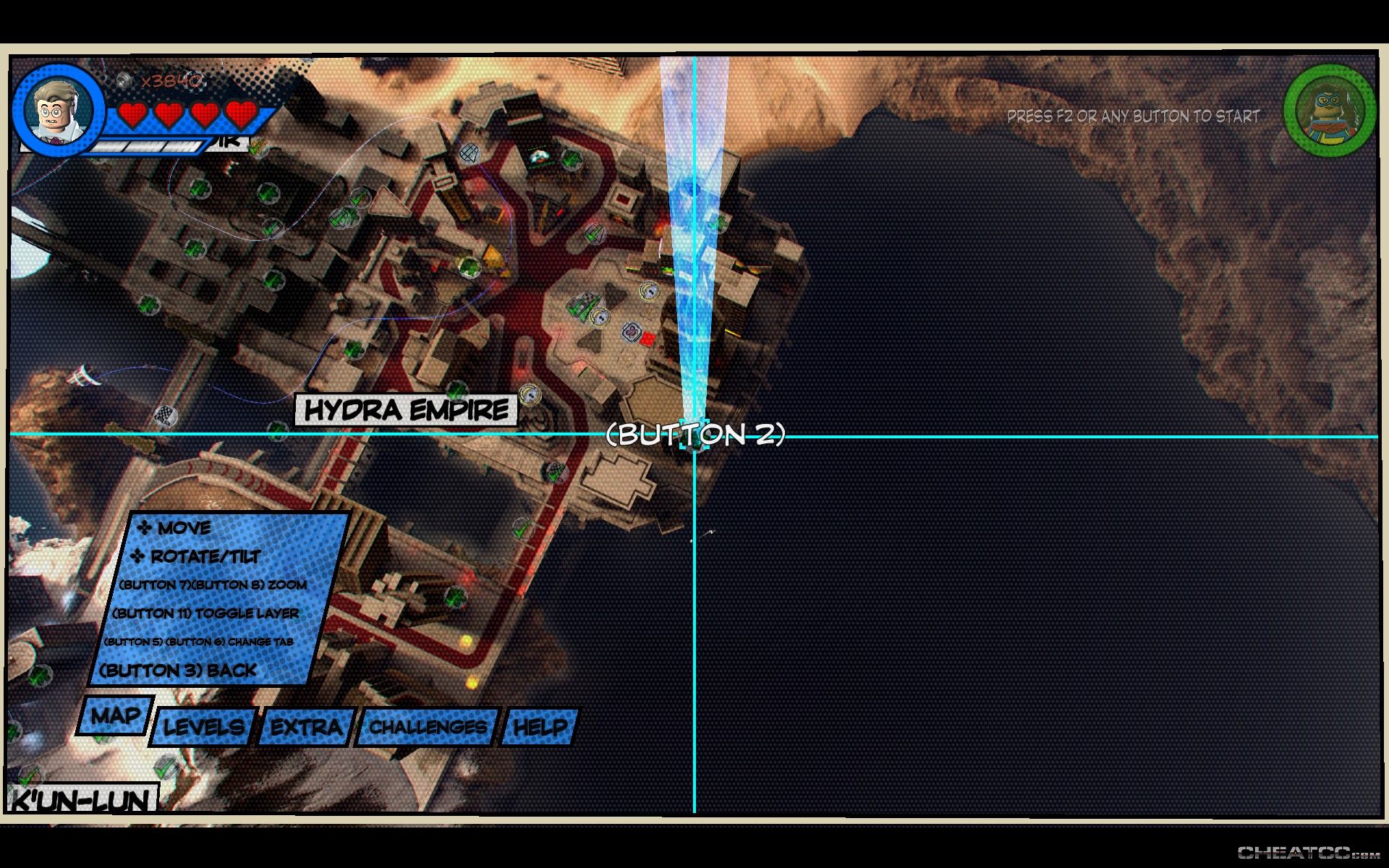 On the outer edge of the Empire, find a cracked wall on the outside of building- too high to smash with your fists.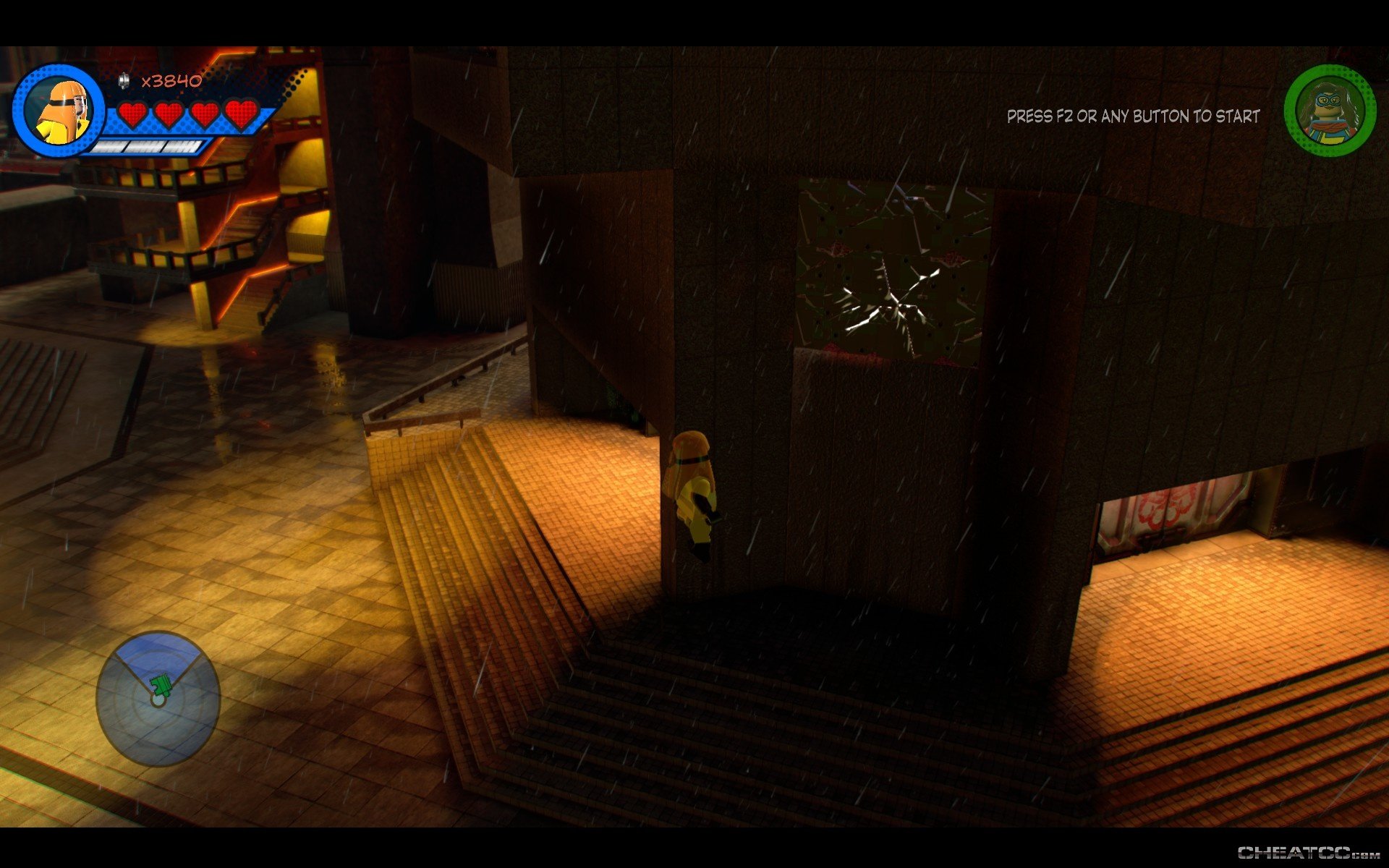 Use a Hulk or other superstrength minifig to hurl a slab of pavement at it.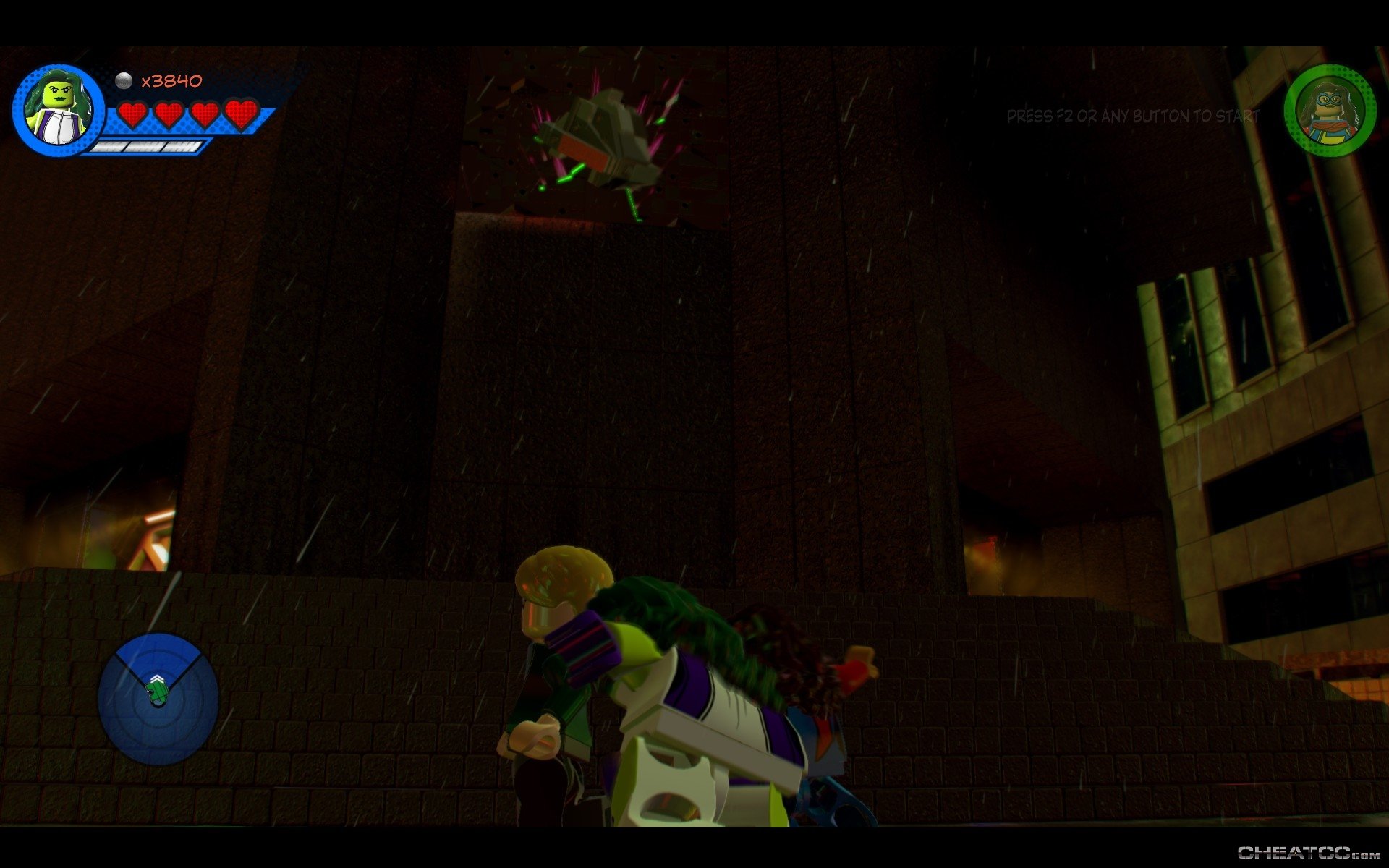 This earns you a rain of studs, and the brick.