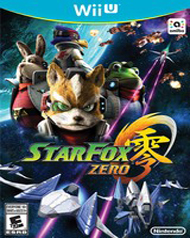 System: Wii U
Dev: Nintendo EPD, Platinum Games
Pub: Nintendo
Release: April 22, 2016
Players: 1-2 Players
Screen Resolution: 480p-1080i
Fantasy Violence
Once I learned how to get things done with the GamePad, incorporating the TV's perspective helped make things easier. Easiest of all is heading into cooperative play with one friend driving the Arwing and another aiming. Once you find a scheme that works for you, you'll wonder why you ever thought Star Fox Zero seemed daunting.
Going into some of Star Fox Zero's other modes offers additional experiences that are both entertaining and educational. The training missions are informative, but don't keep the training wheels on for too long. The challenge mode helps you take the skills you've earned and put them to proper use, showing you're a master. And the rewards you get for earning trophies from missions, well, let's say they're another means of encouraging you to keep trying new things and coming back to the game.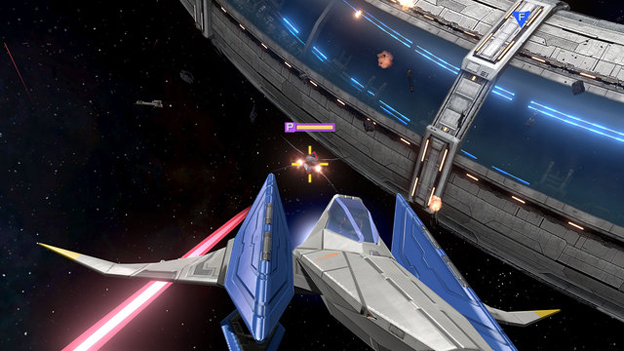 Really, the controls are the only element of Star Fox Zero that can give someone pause, though I should note that everything about them is improved from last year's disappointing E3 demo. It's an incredibly solid endeavor otherwise. Visually, it's stunning. The new voice acting is spot on. It takes chances when offering new paths through levels, especially when you wouldn't expect it. There are plenty of extra modes to go through. It's like there's always something to do, once you work out how to do it.
The packed-in Star Fox Guard is additional proof of Nintendo's desire to innovate. It shows that it isn't only Star Fox Zero that can take chances and give people opportunities to handle missions in unexpected ways. It's an amazing tower-defense game with an unusual gimmick that works so well. Plus, it contains extra missions and a World Rivals system that give you new reasons to return, even after the story is done.
Star Fox Zero is, simply put, a great Wii U game. While the control scheme is unconventional, it's fitting for a game that goes out of its way to surprise you with additional modes, trophy rewards, hidden locations, and a spin-off with gameplay never before attempted within the series. Which, in a way makes sense. Star Fox 64 was incredible, after all. Of course a game inspired by it would be amazing in its own right. And Star Fox Zero is. Once you find your footing, you'll be proud to be part of Team Star Fox.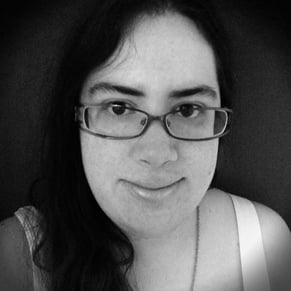 By
Jenni Lada
Site Liaison
Date: April 20, 2016
Game Features:


Take down an intergalactic onslaught of enemy forces.

Pilot a variety of vehicles in the air and on the ground.

Hone your skills as the legendary pilot, Fox McCloud.

See your surroundings on your TV, and get a different view on the GamePad by tilting it to aim.