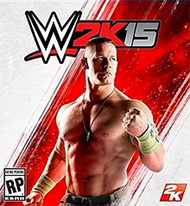 System: Xbox 360, PS3*
Dev: Visual Concepts, Yuke's
Pub: 2k Sports
Release: October 28, 2014
Players: 1 (2+ Online)
Screen Resolution: 480p-1080p
Alcohol Reference, Blood, Mild Language, Suggestive Themes, Use of Tobacco, Violence
The 2K Showcase mode does a decent job showcasing the wrestling plotlines of the past, but it feels a bit unfocused. WWE 13's Attitude Era mode was all about showing how wrestling changed from the good-guy bad-guy motif of the eighties to the anti-hero feel of the 90s and early 00s. WWE 2k14's 30 Years of Wrestlemania explored the history of the WWE's most iconic event. However, 2K Showcase shows a couple chunks of a couple different feuds here and there, without actually providing insight as to why the feuds were important or revolutionary.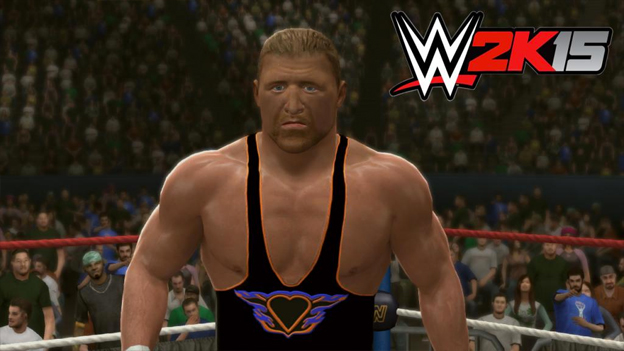 This is also one of the first games to examine the transition into the "reality" era of wrestling, post 2010, but it does a very superficial job of it. Not only that, but iconic matches from events like WrestleMania are omitted for random Smackdown or Raw matches instead, and while superfans might enjoy this, I found that many of the matches in the showcase mode were matches I had never seen before nor did I care about.
Everything else feels like a step backward as well. The graphics somehow look less impressive than 2k14's, a little bit more blocky and jagged around the edges. The voice work and announcing from Jerry Lawler and Michael Cole is entertaining, but can get repetitive. The roster, while still bigger than most fighting games, is actually smaller than both WWE 13 and 2k14's, and the promised diversity is nowhere to be seen. In fact, few of the models were even updated.
And to compound all of this, the game also still suffers from all the flaws that the WWE franchise is famous for. This includes really spotty hit-detection, A.I. that will completely glitch out, match objectives that simply won't register as complete for some reason, moves that falsely execute, random and sometimes hilarious clipping errors that result in faces going through crotches, and more. It just isn't very pretty.
The next-gen version of WWE 2k15 releases on November 18th, and I have a sneaking suspicion that will be the main event. This sort of feels like a quickly cobbled together collection of older features and simple storylines to keep last-gen users held over. If you have a next-gen system, I'd say at least wait to see how well WWE 2k15 fares on the Xbox One and PlayStation 4. If not, I'm still not quite sure that WWE 2k15 is worth your time, considering it has less than both 2k14 and 13 did. In that case, it might be better just to skip this franchise for a year.
By
Angelo M. D'Argenio
Contributing Writer
Date: October 28, 2014
Game Features:


Introducing: 2K Showcase: Relive the groundbreaking rivalries of John Cena vs. CM Punk and Triple H vs. Shawn Michaels in a new single player campaign told through your gameplay and historic WWE footage.

WWE Universe and Creation Suite: Create your own Custom Superstar, or customize WWE Superstars and Divas, Move-Sets and entrances. Take control of WWE as your actions shape your Universe: storylines, schedule, rivalries, alliances and more!

Presentation Overhaul: Listen to Jerry Lawler and Michael Cole call the action with the best commentary featured in a WWE game to date, with more than five times the lines recorded than any other year. WWE 2K15 will also feature a custom soundtrack featuring today?s hottest artists, curated by John Cena.